We are so excited and happy to present a brand new series to Blackbride.com this month. The Real Love + Life Series created and curated by C.K. Alexander, is a celebration of the three most important moments in anyone's life- The moment you fall in love, the moment you commit your heart and life to one person and the moment you bring a new life into this world. The Real Love + Life Series aims to highlight these three stages, while promoting positive imagery and sharing inspirational love stories of real couples and their journey to creating their version of happily ever after. Check out our first Real Love + Life couple Hawzien and Keith, with amazing photos captured by From the Hip Photo!

Wife: Hawzien, 25, Banker
Husband: Keith, 26, Law Enforcement
Place of residence: Denver, CO
Wedding date: 09/07/2013
Honeymoon Destination: Portland, OR
"Love makes your soul crawl out from its hiding place." – Zora Neale Hurston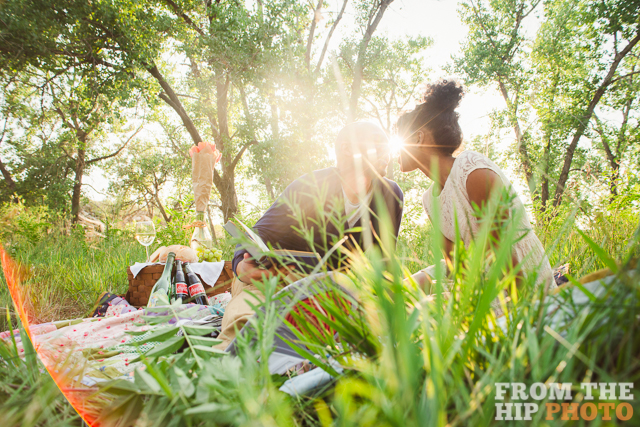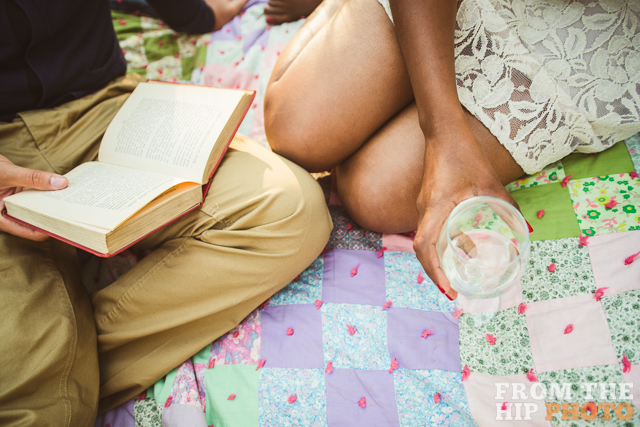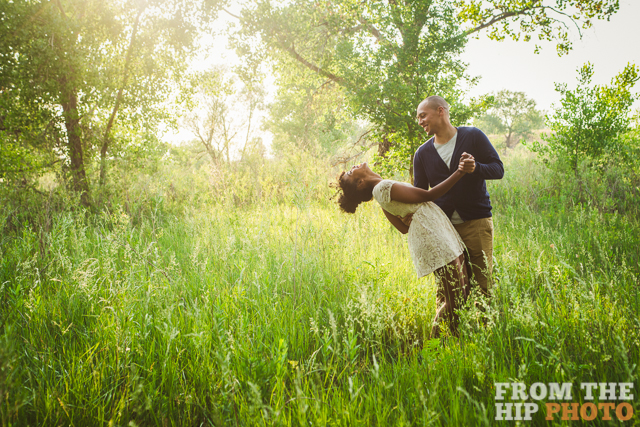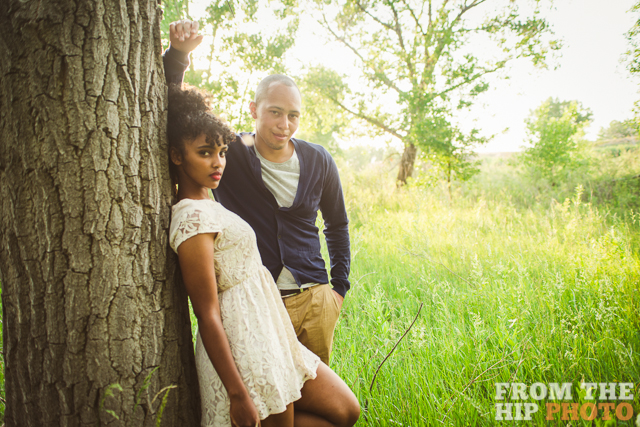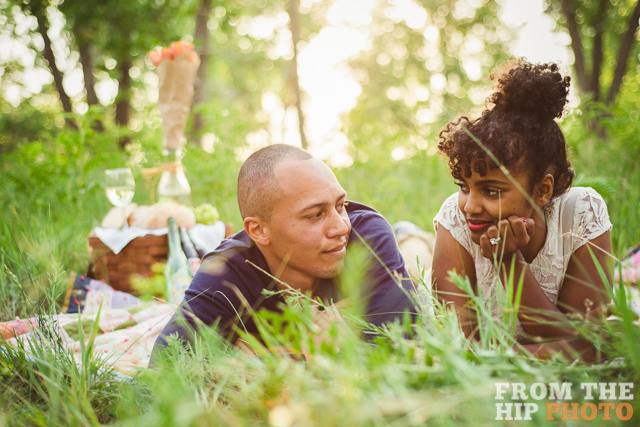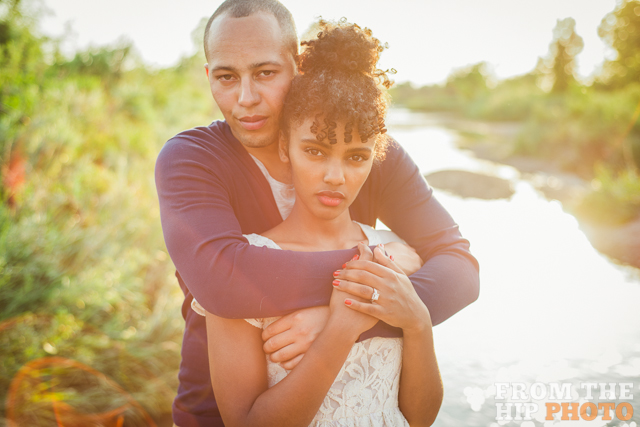 Sweet Beginnings:
Keith and I have been together for almost 8 years. We met as teenagers when we both worked at the same mall in 2006. I worked at a men's specialty clothing store and Keith would always stop in on his lunch break and "browse." After a few months he finally had the courage to ask for my number and the rest is pretty much history.
A Feeling So Right:
Hawzien: I knew Keith was the one on our first date. We met at a park after school and just talked. At the end, when we went to say goodbye to each other, we hugged for nearly 5 minutes. Neither of us wanted to let go. It was kind of strange, being that we were basically strangers at that point, but it felt so right. It was at this moment I knew our relationship would be long-lasting.
Keith: The first time I saw Hawzien walking through the mall where we worked in 2006, I said to myself I am going to marry that girl. Little did I know… 7 years later it would come true. I knew for sure that Hawzien was the one for me that first time we hung out at the park a couple of weeks after I FINALLY got her phone number. We talked for a long time and then when we hugged each other it was like we couldn't let go. I haven't looked back since.
A Simple Kind of Love:
Our love is special because it's simple. We started dating so young and we had many people doubt our relationship. Eight years later, we're still going strong because we try not to complicate things. We're both very easy going and we accept one another for who we are.
"This day I will marry my friend; the one I laugh with, live for, dream with, love."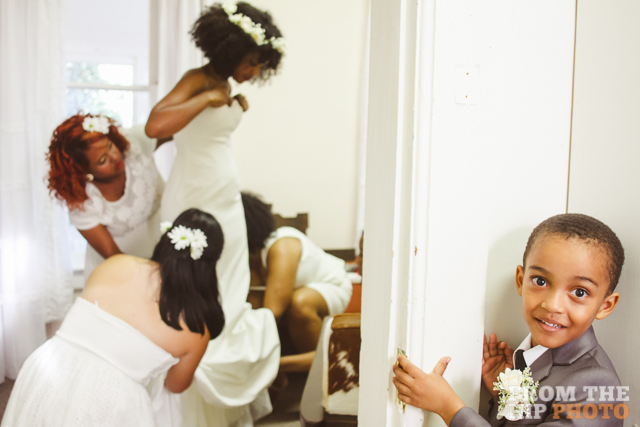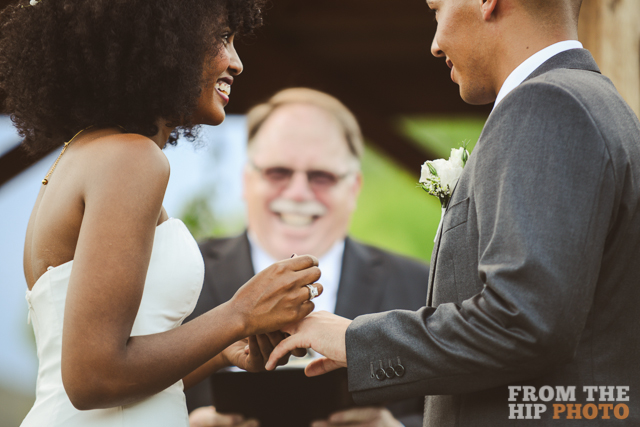 "This day I will marry my friend; the one I laugh with, live for, dream with, love."
From the Wife:
The wedding day was truly one of the best moments of my life. Thankfully, I was completely relaxed even as people around me were freaking out. I just felt so happy and so sure of my decision. Standing at the aisle, reading my vows to Keith was a surreal feeling. It felt as if it were only he and I. The love was so real. After we walked down the aisle as a married couple, all I could do was smile. Seeing all of the people who supported and loved us throughout our lives standing there and celebrating our love was an incredible feeling.
From the Husband:
Our wedding day was one I will always remember. It felt as if it was the culmination of everything Hawzien and have been through and worked for. I was very nervous, but also very excited. To see every one that was a part of our lives over the past seven years was an awesome feeling, everyone was so happy and relaxed. I knew I was making the right decision and felt like the luckiest, proudest guy on earth. I was really nervous to stand up in front of every one and read my vows (we wrote our own) so while I was reading I just remember some tears on Hawzien's face and her smile, and not much else, and then I put the ring on the wrong finger. Once we walked down the aisle I was happy, relieved, proud and excitet that I was marrying my best friend.
A Good Laugh:
The most memorable moment was during the ceremony when Keith put the ring on my wrong hand. It was pretty fun/embarrassing. The pastor had to whisper to us, "other hand." Everyone had a good laugh and it was a nice break during a serious moment.
Cultural/Spiritual Elements:
Yes, we had a traditional Ethiopian wedding celebration on the second day. This was very special to us because it incorporated both of our cultures (American wedding on the first day Ethiopian on the second (Hawzien is Ethiopian)).
Hawzien and Keith on being married:
For us there wasn't that much of a difference after we got married. We were together for almost seven years before we got married.
Words of Wisdom:
"Pick and choose your battles."
Making the decision to have a child is momentous. It is to decide forever to have your heart go walking around outside your body. -Elizabeth Stone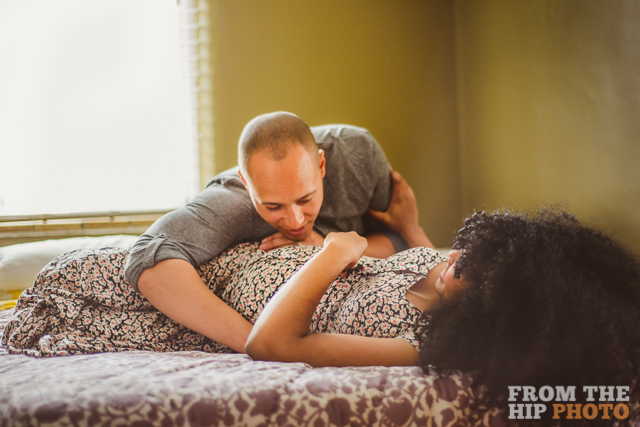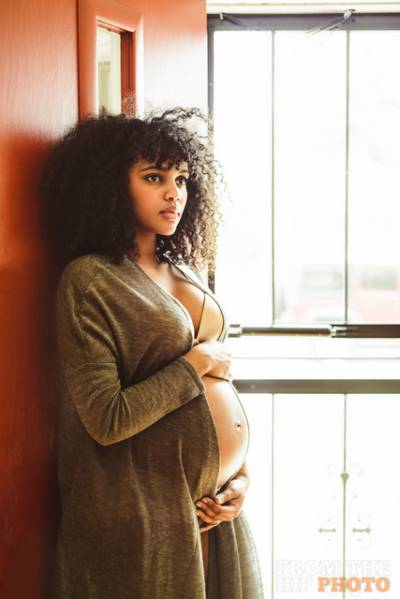 A Little Person:
We are so excited to get to meet the little person we've made. We're excited to get to know him and understand what he's like. We're also very excited to raise him bi-culturally; we think it's really great.
Life Changes:
We're both homebodies, so we don't think too much will change in that sense. We think that responsibility will be the greatest change. Knowing that there is someone that solely depends on you for every need in life is a pretty big responsibility, one that we're really looking forward to.
We wish Hawzien and Keith and their little bundle of joy all of the happiness in this world! We hope that you have enjoyed the first installment of the Real Love+ Life Series! If you wish to be a part of the Real Love + Life Series, please send your inquiries to C.K. Alexander at [email protected]
Vendors:
Photographer: From the Hip Photo
Ceremony location: Botanic Gardens at Chatfield and Africana
Bridal gown: Nicole Miller; Nordstrom Wedding boutique
Bridal party attire: mix and match
Groom's tux: Brooks Brothers
Cake: Friend, Jodi Polson
Caterer: Three Tomatoes Catering
Music: Brother in Law, Rashad Ringo Smith
Hair and makeup: Done by bride
Flowers: Flowers by Regina
Stationery: Wedding Paper Diva
Curated by our Wedding Features Editor, C.K. Alexander. C.K. is the owner and founder of Love Ink and Brownstone Bridal. Keep up with C.K. on Twitter here: @Love_Ink