To round out Black History month we thought it best to highlight James Van Der Zee. Born to John and Elizabeth Van Der Zee who worked for President Ulysses S. Grant, John Van Der Zee made his mark in history as a technically proficient high demand photographer in Harlem New York. One theme that recurs in his photographs was the emergent black middle class, which he captured using traditional techniques in often idealistic images. Negatives were retouched to show glamour and an aura of perfection. His carefully posed wedding photography and family portraits reveal that the family unit was an important aspect of Van Der Zee's life. He was a leading figure during the Harlem Renaissance.
National recognition was given to Van Der Zee at age 82, when his collection of 75,000 photographs spanning a period of six decades of African-American life was discovered by the Metropolitan Museum of Art. His photos were featured in 1969 as part of the Harlem on my Mind exhibition. From the 1970's until his death in 1983, Van Der Zee photographed the many celebrities like Hazel Scott, Florence Mills, and Adam Clayton Powell Jr. who had come across his work and promoted him throughout the country. He was known to have brought the spirit of Harlem to life. He was also a musician.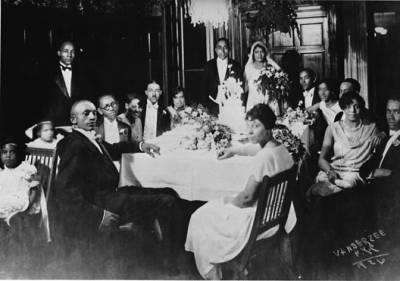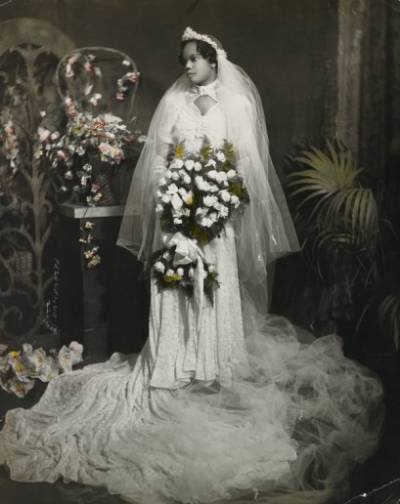 This quote by Van Der Zee is still true today,
"The biggest day for studio photos was Sunday,
especially Easter Sunday. The high class, the
middle class, the poorer class all looked good
on Sundays."
– James Van Der Zee
Click here, to learn more about James Van Der Zee.