Every bride wants a fabulous wedding, but at what cost? Fear not, Walmart, the retail giant, is now helping brides knock some of their heavily priced must-haves off their list with budget friendly alternatives. One of those big ticket items being the wedding cake! What's a wedding without cake? Walmart has a surprisingly large selection of wedding cakes that start as low as $48. Yes, that's right brides-to-be, you can get your wedding cake for less that 100 bucks! I got a chance to taste test some of these cakes and I must say I was pleasantly surprised at how good they were. Check out some of Walmart's super sweet cake options below!
A 3 tier white cake with bows: Without filling: $125 and with filling: $135
This elegant 3 tiered wedding cake comes in two flavors, white or chocolate with the option of 4 fillings: lemon, strawberry, Bavarian cream and raspberry. Not only is this cake très chic but it's also extremely tasty and budget friendly!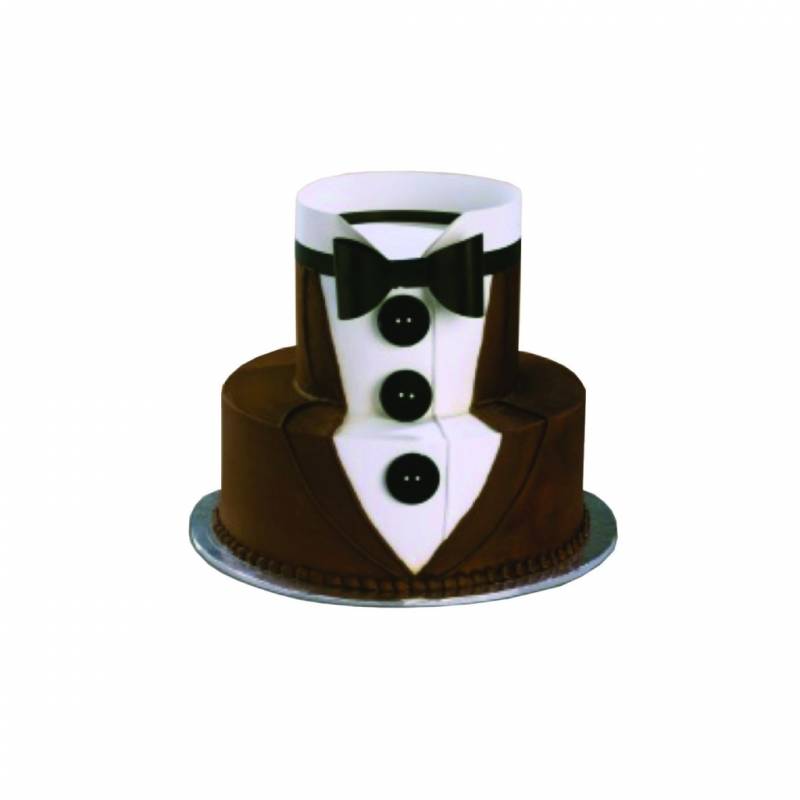 Two-tier Tuxedo Cake: Perfect for a Groom's cake! Without filling: $48 and with filling: $58
Groom's cakes are all the rave in the wedding world right now and with prices like this, your groom can have a dapper tuxedo cake that wont hurt his wallet! This two tier cake serves 64 guests and even includes a topper if you want to add something special!
Three- tier Champagne Icing with White Scrolls. Without filling: $125 and
with filling: $135
If you're feeling a little fancy then this champagne colored cake is the one for you! You can customize this cake by using one of 3 colored icings in white, chocolate or champagne, in whipped or butter cream flavors. This three tier cake serves 134 guests and is perfect for the bride who wants to have her fancy cake and eat it too (and still have money left over for her honeymoon)!
Wedding cakes at Walmart offer delicious taste and style for any reception or bridal event at prices that will let couples have their cake and save money, too. Walmart's wedding cakes are available in stores with full-service bakeries. For more information visit www.walmart.com.