Stephanie and Calvin met through mutual friends in 2013. They both had pretty low expectations being "fixed up" by their friends, but when they met they hit it off instantly. "Our first date was at Manhattan Beach on the Fourth of July and it was nothing short of magical. We talked for hours that night and we both couldn't stop laughing and smiling as we watched the fireworks light up the night sky," said Stephanie. "It was the easiest and most effortless date either of us had been on." Stephanie didn't believe in love at first sight until she met Calvin. After their first date, they both knew that this was something different — something special. Stephanie and Calvin began to spend hours and hours on the phone talking about their future plans and goals. Calvin was very clear that he was serious about Stephanie and wanted to date for the purpose of marriage. Four years later, they are planning to spend the rest of their lives together. Check out their chic Bonnie and Clyde themed engagement session, captured by Osose Oboh Photography.
Bride: Stephanie Roberts, Corporate Attorney
Groom: Calvin Elder, Senior Account Executive
Place of residence: Los Angeles, CA
Engagement Shoot Location: The Kill Bill Church, Lancaster, CA
Wedding date: August 27, 2017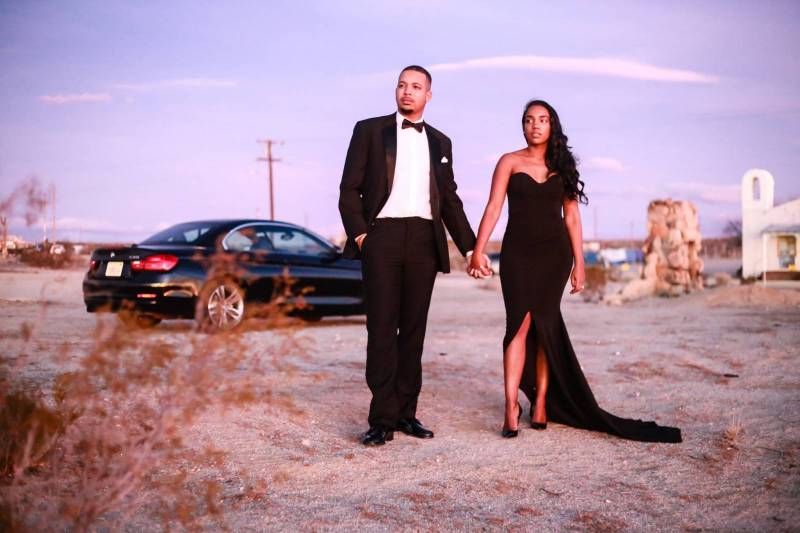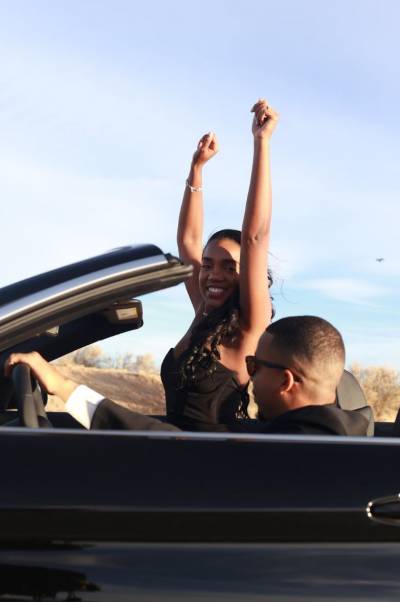 The Proposal Story:
On October 1, 2016, I got the surprise of a lifetime. I was planning on having brunch with some friends at Sonoma Wine Gardens that day. That morning my best friends Jackie and Cecily came over so we could ride to brunch together. When we got to Santa Monica, we started walking down to the pier instead of to the restaurant so of course, I started asking a billion questions. Jackie said we were on the pier to go to a gift shop to get a souvenir shirt for her mother-in-law. I believed that response and kept walking down the pier but then I started to get frustrated because t
he heels I wore kept falling into the cracks of the boardwalk. I sat down and my poor friends had to figure out how to get me to the gift store without giving the surprise away. Somehow they were able to do this despite all my questions. When we got to the gift store my friends said let's go take a picture and I was so concerned about not falling that I was watching my shoes the whole time and I did not realize that my friends and family were standing behind me. Soon after, I heard a group of people singing the song that a nearby band was playing (Single Ladies by Beyoncé) and I turned around to see about 60 people gathered behind me. When I looked into the crowd I saw friends and family from all over that had flown and drove in to witness my proposal and I was immediately overwhelmed with so much happiness and love. At that moment I knew exactly what was happening. The band played a couple more songs and I danced with my mom and dad (which completely brought me to tears) and then Calvin came out to Bruno Mars, Marry You. By this time a huge crowd of tourists had also gathered around us to watch the proposal. Calvin and I stood in the middle of the crowd and before he proposed he looked me in the eyes and said that he would always love, protect and provide for me. Looking into his eyes and hearing his heartfelt words, I felt like it was just me and him standing there and together we could take on the world. A girl always fantasizes about her dream proposal, but this was better than anything I could have imagined.
What makes their love special?
Our love is special because we truly complete each other. Everything we lack as individuals we provide for each other together. When we are together we are truly whole and the best versions of ourselves. It's such a blessing to know that someone loves you and always has your best interests in mind.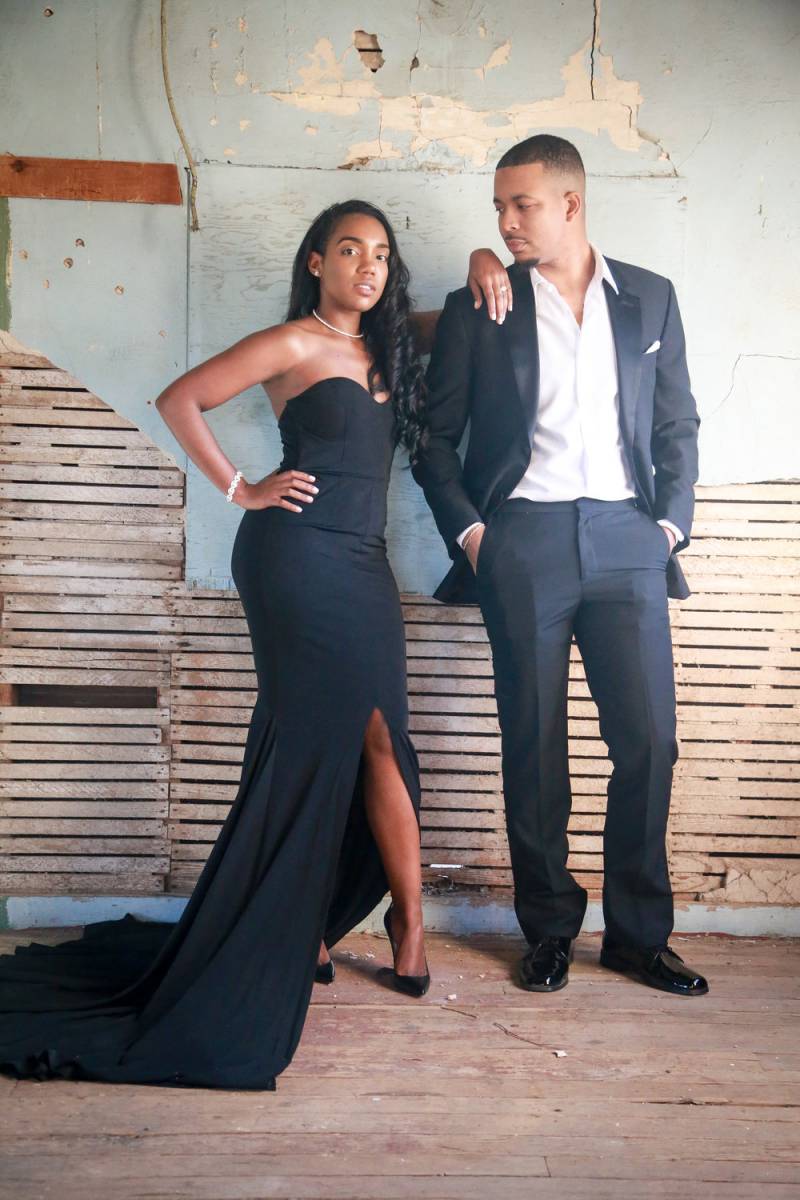 Tell us about the inspiration behind your engagement shoot?
I wanted to do a modern day "Bonnie + Clyde" themed shoot for our engagement. I had the whole thing planned and wanted to go to the Kill Bill church to shoot it. The Kill Bill church is about two and a half hours from LA and my amazing photographer and videographer agreed to drive there at 4am so that we could get some amazing silhouette shoots. The whole shoot turned out amazing and I couldn't be happier.
Were there any memorable moments during the shoot?
The most memorable moment was probably waking up at 3am and driving to basically the middle of no where and taking silhouette shots in the freezing cold at 5am. The beauty of it all is that none of that comes across in the pictures, but trust it was FREEZING.
Have you started planning your wedding?
Yes, our wedding is August 27 in Beverly Hills and we're both so excited to become husband and wife!
What are you most looking forward to about your wedding?
I'm looking forward to seeing everything come together and celebrating this next phase of my life with all my closest family and friends.
Congratulations to the happy couple! We wish you a wonderful wedding and marriage.
Sources