Christina and Chris met in 2012. They both attended the same church in West, Philadelphia. Christina always admired Chris from afar until one night, they ran into each other while out with friends. They recognized each other immediately and when they exchanged names, Chris's pickup line was, "Hey, we have the same name!" Ever since that day the two have been inseparable. This past March, the lovely couple exchanged vows in a romantic ceremony in New Jersey. Read more of their love story and check out more from their big day captured by Sheronda Seawright Photography.
Bride: Christina Russell, 31, Certified Public Accountant
Groom: Christopher Whitaker, 32, Financial Analyst & Real Estate Agent
Photography by: Sheronda Seawright Photography
Place of residence: Philadelphia, PA
Wedding date: March 27, 2021
Wedding location: The Estate at Florentine Gardens, River Vale, New Jersey
Wedding theme/motif/inspiration: Daytime in Paris
Honeymoon Destination: Undecided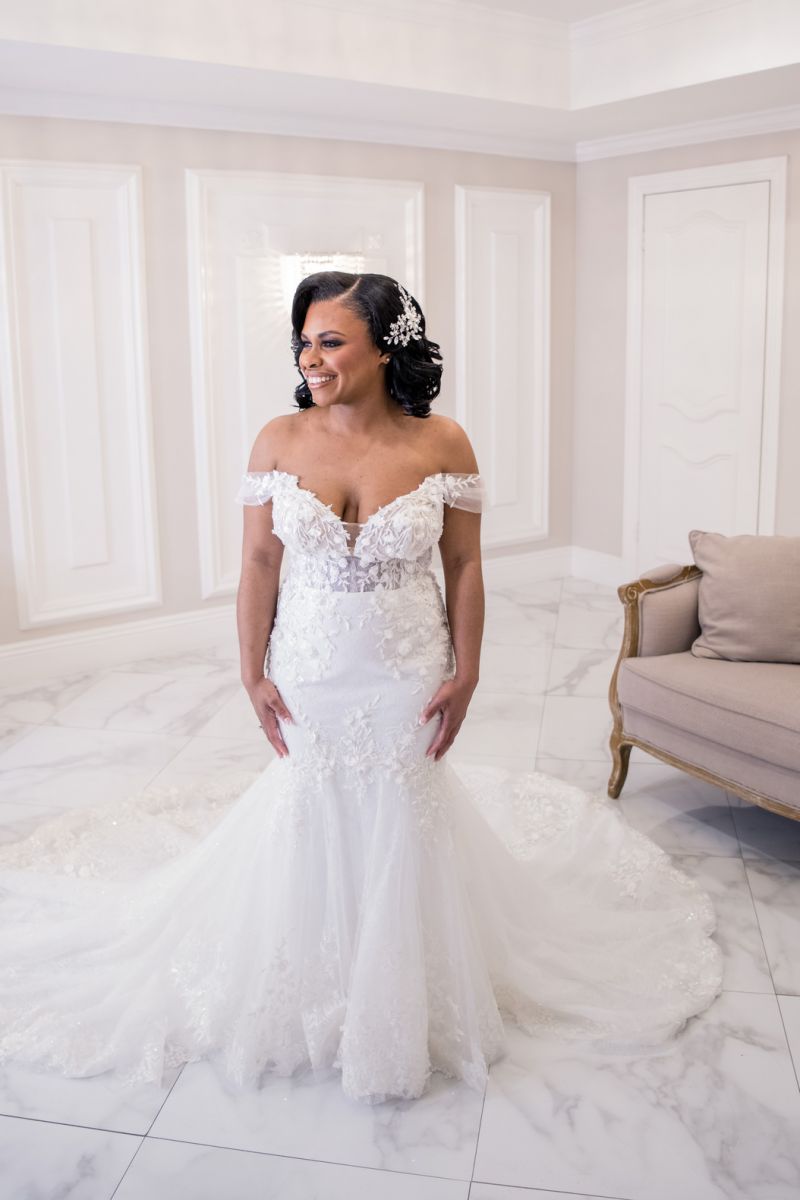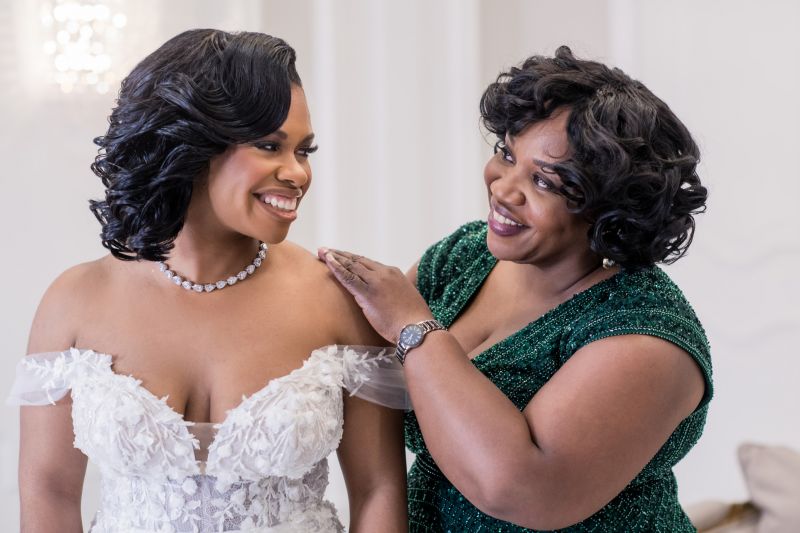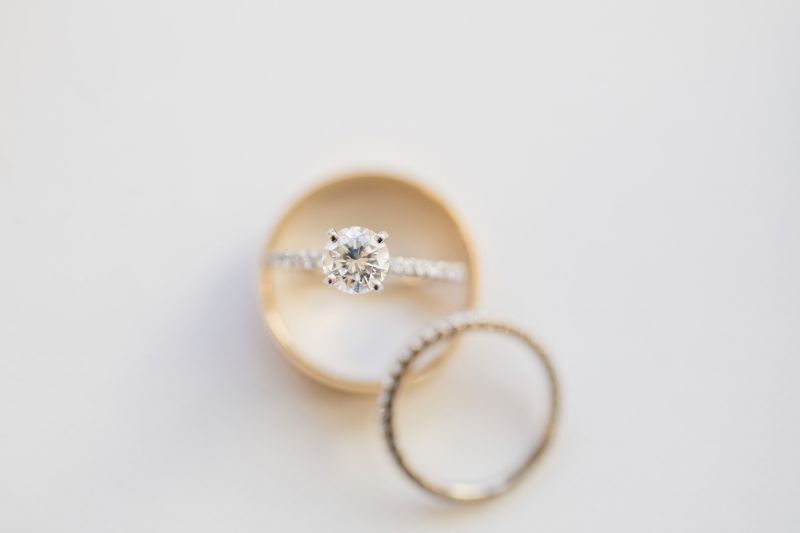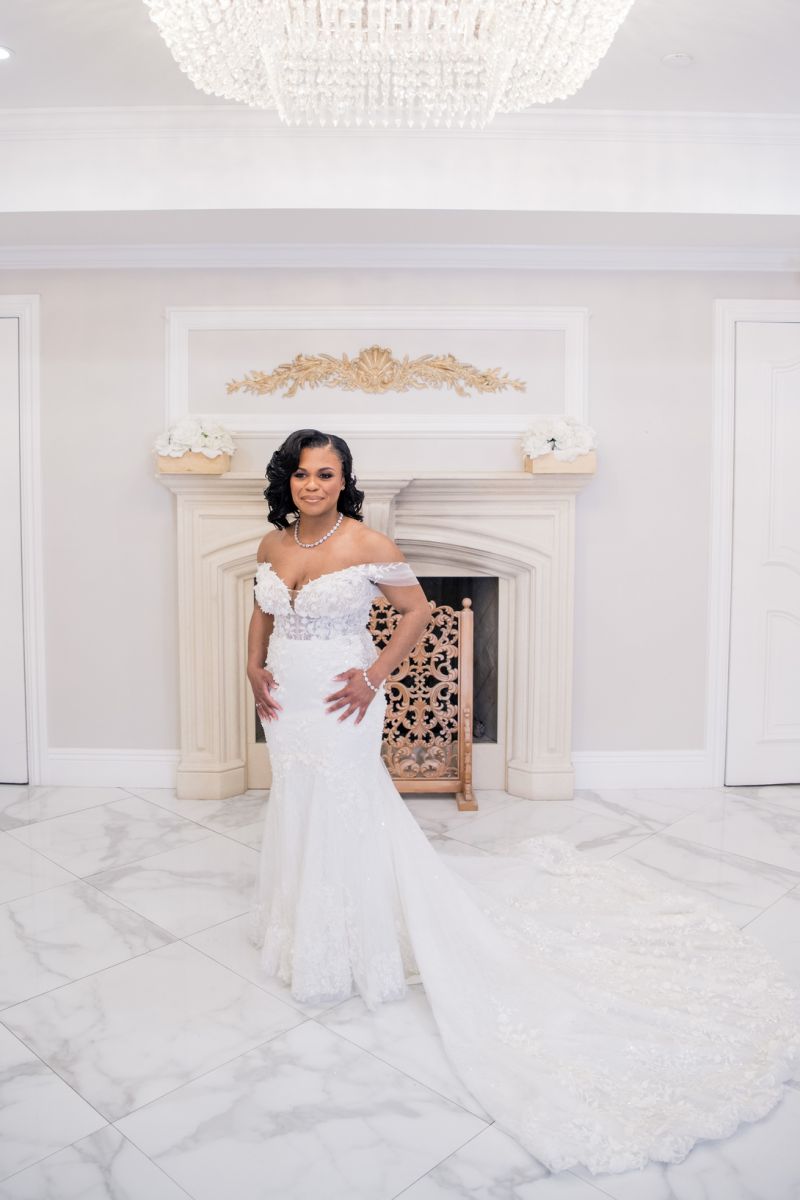 Engagement story (please tell us the story of your engagement proposal):
Chris and I have been in a long-distance relationship for 5 years. I lived in New York and he lived in Philadelphia. In 2018, we decided to take the next step in our relationship, and we decided that I would move to Philadelphia.
In that same year, we bought a house and went to Mexico on New Years' Eve to celebrate Chris's 30th birthday. We were at an all-inclusive resort so there was already so much excitement and festivities happening that night. While walking back from our dinner that night, Chris was so adamant about finding a perfect spot to take a picture, which was strange because he usually does not care about taking pictures. He finally found the perfect spot, then he asked a couple to take a picture of us. When I turned around, he was on one knee. It was a memory that I will never forget.
What makes your love special?
Chris and I are always learning from each other. We truly want to see each other be the best person we can be and to reach our fullest potential. We are so invested in making one another happy and prioritizing our needs. Chris has taught me to be confident in who I am and overcoming self-doubt. I have taught Chris to live in the moment and to stop and smell the roses.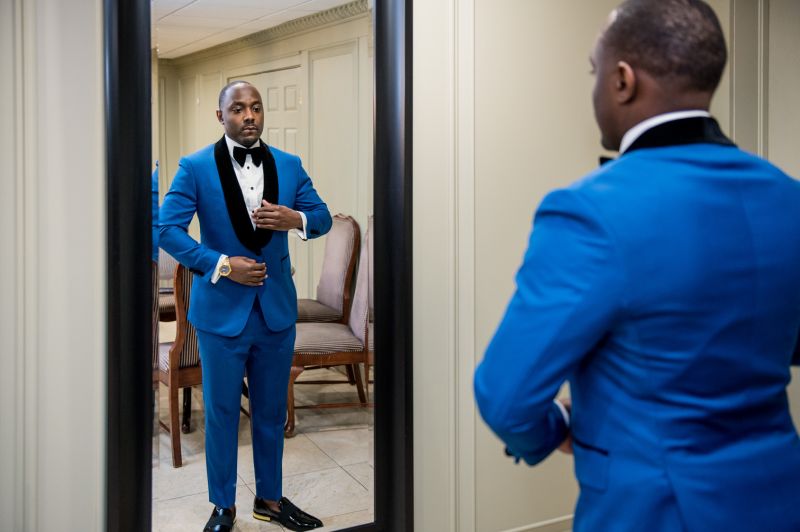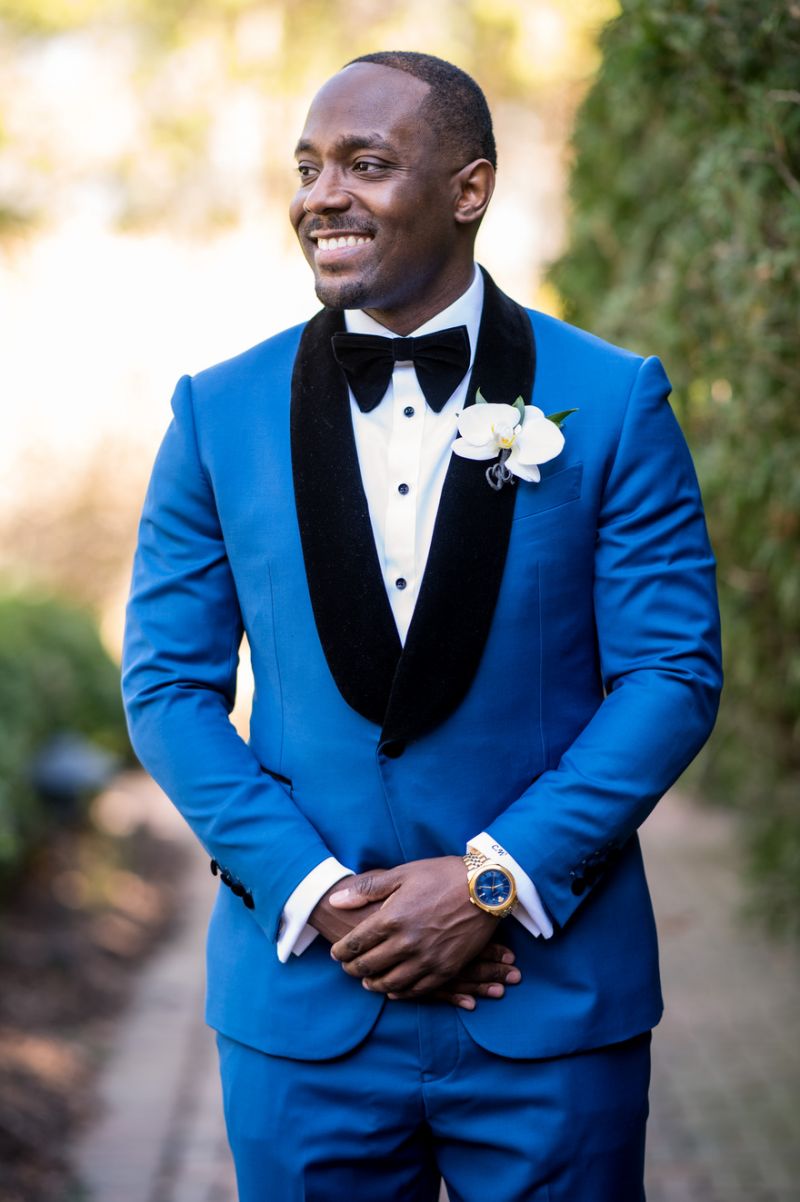 From the Bride: (briefly tell us about your wedding experience and how you felt on your big day)
It was the most magical day. We had to reschedule our wedding due to the COVID-19 pandemic, so we had been planning our wedding for a couple of years. Although the venue and our vendors were taking extra safety precautions, we were still worried for the safety of our guests and that many of our guests would not attend. We were also planning an outdoor ceremony, something that we always wanted, in March, so we were not sure how the weather would be.
Our wedding is probably the biggest celebration of our lives. When my father passed away in 2015, holidays and family celebrations have not been the same. It always felt like something was missing. I was worried that I would feel this void on our wedding day.
The day of our wedding was the most perfect, beautiful, sunny, and warm day in March. Everything about that day was so calm and easy, it was truly magical. I just knew my father and my grandparents were watching over me this day. It couldn't have been more perfect.
From the Groom: (briefly tell us about your wedding experience and how you felt on your big day)
My mom was not able to come due to COVID-19. Although I was disappointed, I had huge support from my fraternity brothers and friends. On the day of the wedding I was nervous. I was thinking about Christina, hoping that she was doing ok since the last time I saw her was the night before. I was also thinking this is the moment I have been waiting for my entire life. I always wanted to be a husband and start a family, be something that I was never able to see since my father passed away at a very young age. My prayers were finally answered, and I get to start a life with the woman of my dreams. When the maître' D said it was time to walk out I felt my body transition into a different man, a man with new responsibilities because now there is another person, I am responsible for. When I saw Christina for the first time when she first approached the aisle, it was a breath of fresh air because I knew this is exactly where I wanted to be and where I should be.
Your best/most memorable moment:
The most memorable moment was when we saw each other as I came walking down the aisle. Chris's friend serenaded me down the aisle and this brought Chris to tears. It was such an intimate moment that Chris and I shared in front of our loved ones.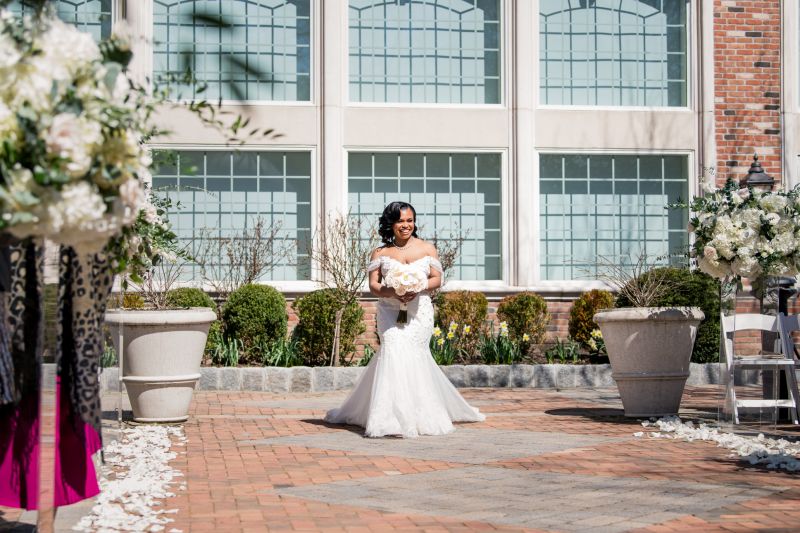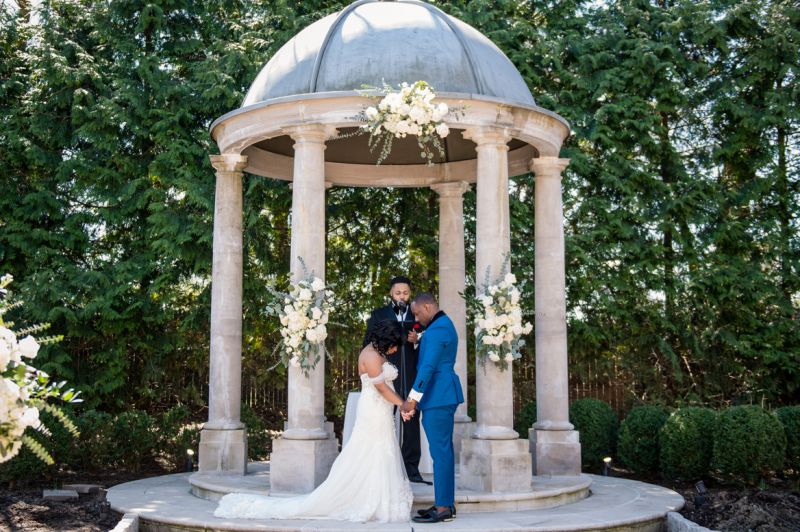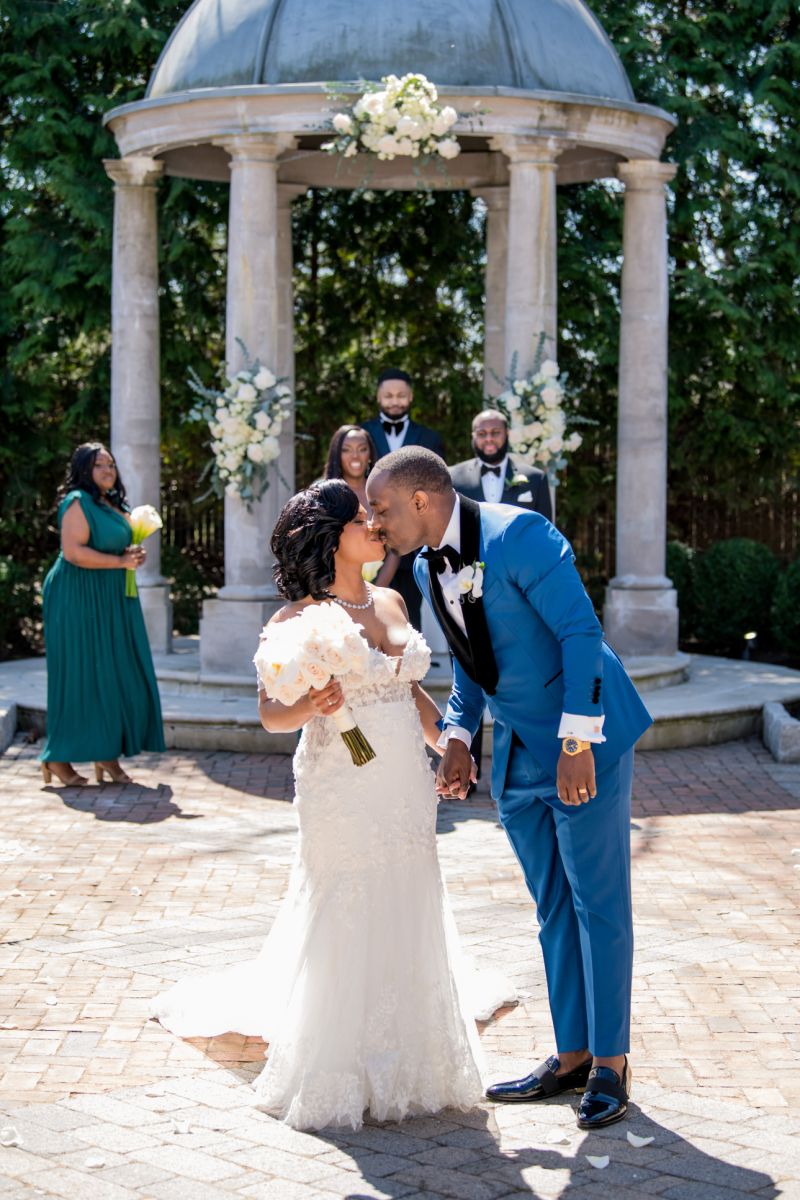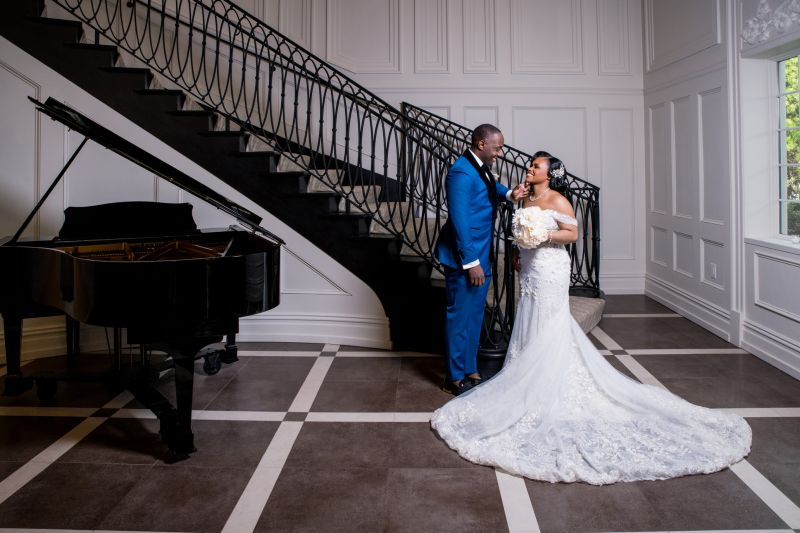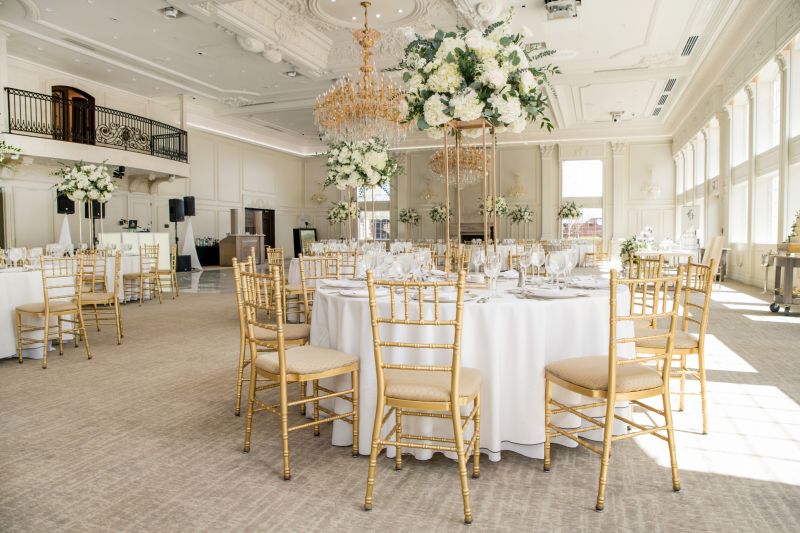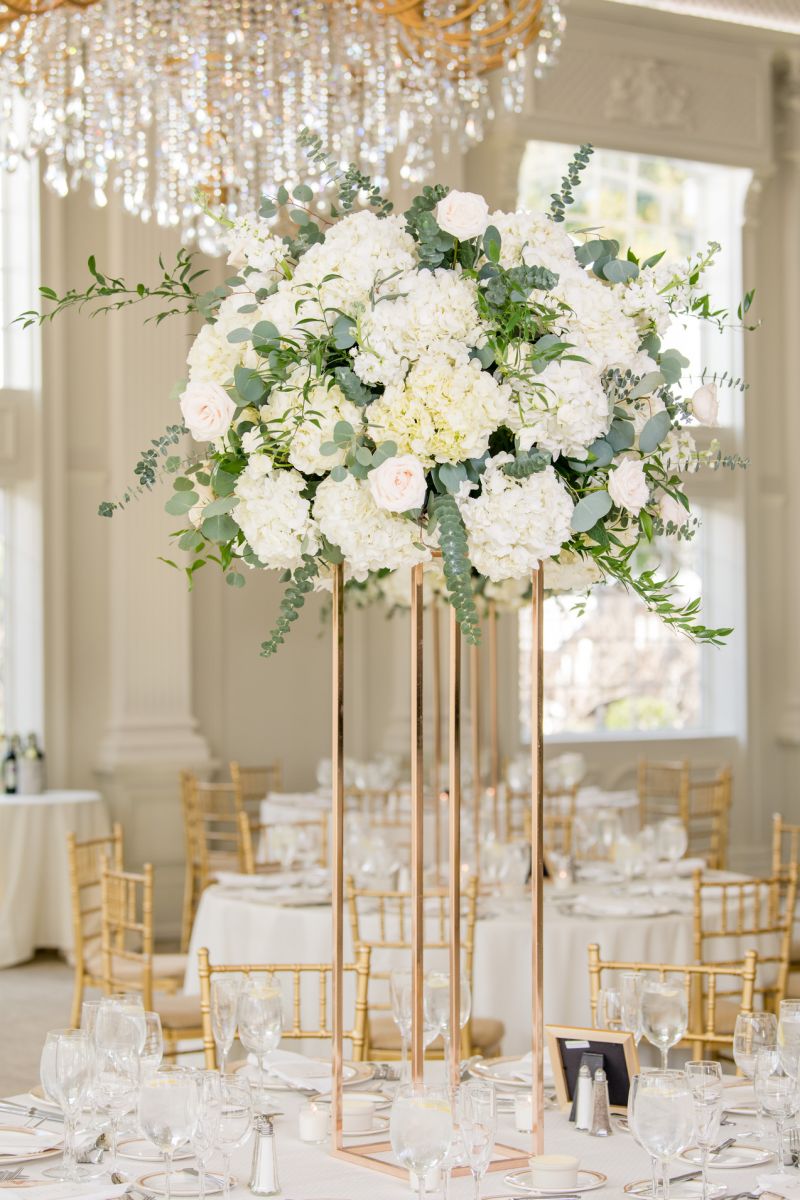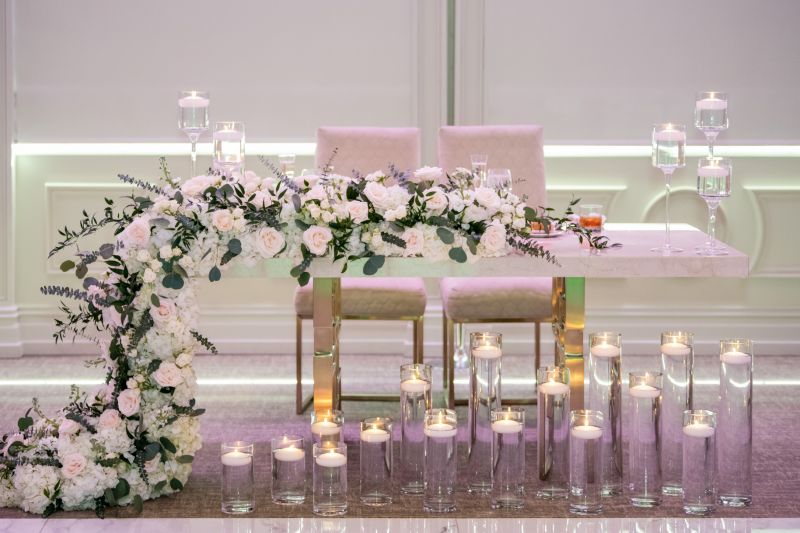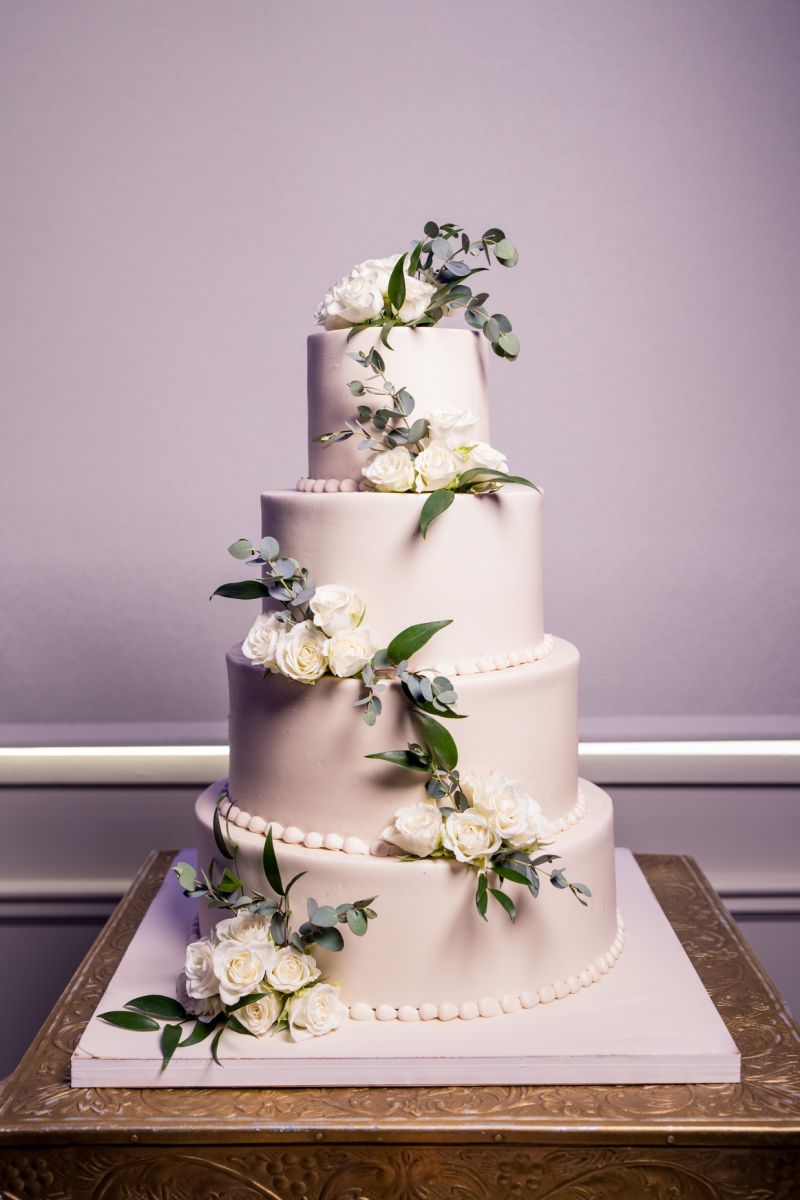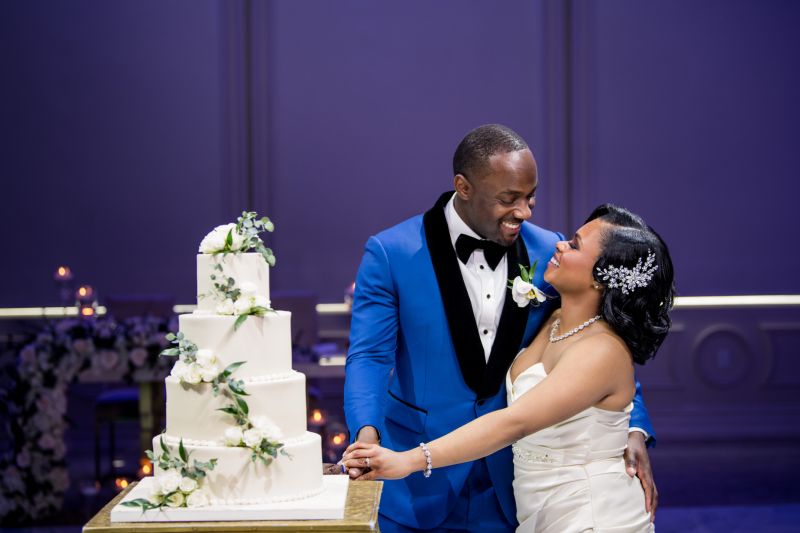 Wedding song, explain choice for song:
John Legend - U Move, I Move ft. Jhene Aiko. The lyrics of this song explain our relationship. We have built an unbreakable bond over the years where we strive to always grow together and move together.
Favorite wedding detail (favors, cake, food, band, etc.):
Food was our favorite detail. Chris and I love food. Our best time together involves food whether it is cooking together or going out to dinner. When we were venue shopping, food was the deciding factor and The Estate at Florentine Gardens did not disappoint. The cocktail hour, the reception, the wedding cake and even our wedding favors had some of our most favorite foods for our guests to enjoy.
What are you most looking forward to as a married couple?
Creating memories together. My family was big on traditions, so we are excited to make our own traditions and starting a family.
Advice for a Bride/Groom on their wedding day:
Embrace every moment on this day because it really goes by very quickly. Stay true to who you are and what will make you and your partner happy. The only thing that truly matters is the promises you and your partner make to one another and sharing your love with your family and friends.
Congratulations to the happy couple! We wish them a fruitful marriage and many years of wedded bliss!