Fallon and Kennedy met each other through a mutual friend at a kickback. That was back in 2007, but they officially became a couple in 2012. To celebrate their love, Fallon and Kennedy had a city-inspired engagement session in Atlanta, Georgia. Check out their special day, captured by Gerome Ogeris Photography.
Bride: Fallon Dior Lattimore, 32, Flight Attendant
Groom: Kennedy Fitzgerald Grant Jr, 31, Account Executive
Place of residence: Orlando, Florida
Engagement Shoot Location: Atlanta, Georgia
Wedding date: October 28th, 2017
Engagement story:
The engagement took place at my mothers 50th surprise birthday event. We presented my mom with a purse for her birthday that we both picked out. Little did Fallon know, just as we were surprising my mom, I was planning to surprise her by proposing. Our most memorable event was riding to the hotel that night (that our best friends surprised us with for our engagement) in the drop-top we rented for the special occasion, blaring Lil Mo's "4ever."
For the Groom: Walk us through the behind the scenes of creating this special day:
It all came to me one day in the shower, but a few close friends helped me bring it to life. I knew Fallon wanted to be close with friends and I knew she would be totally caught off guard given the event we were attending. As we shopped for the birthday party, I whispered to the store clerk to help her find something nice because I was planning to propose that night.
What makes your love special?
What makes our love special is our loyalty to one another and our dedication to loving each other unconditionally. We have pretty much lived through all of the vows that are recited by the officiant during a wedding ceremony, so our relationship is way before its time in regards to marriage. We have an everlasting bond that is unbreakable and resembles all the qualities of a marriage that will last a lifetime.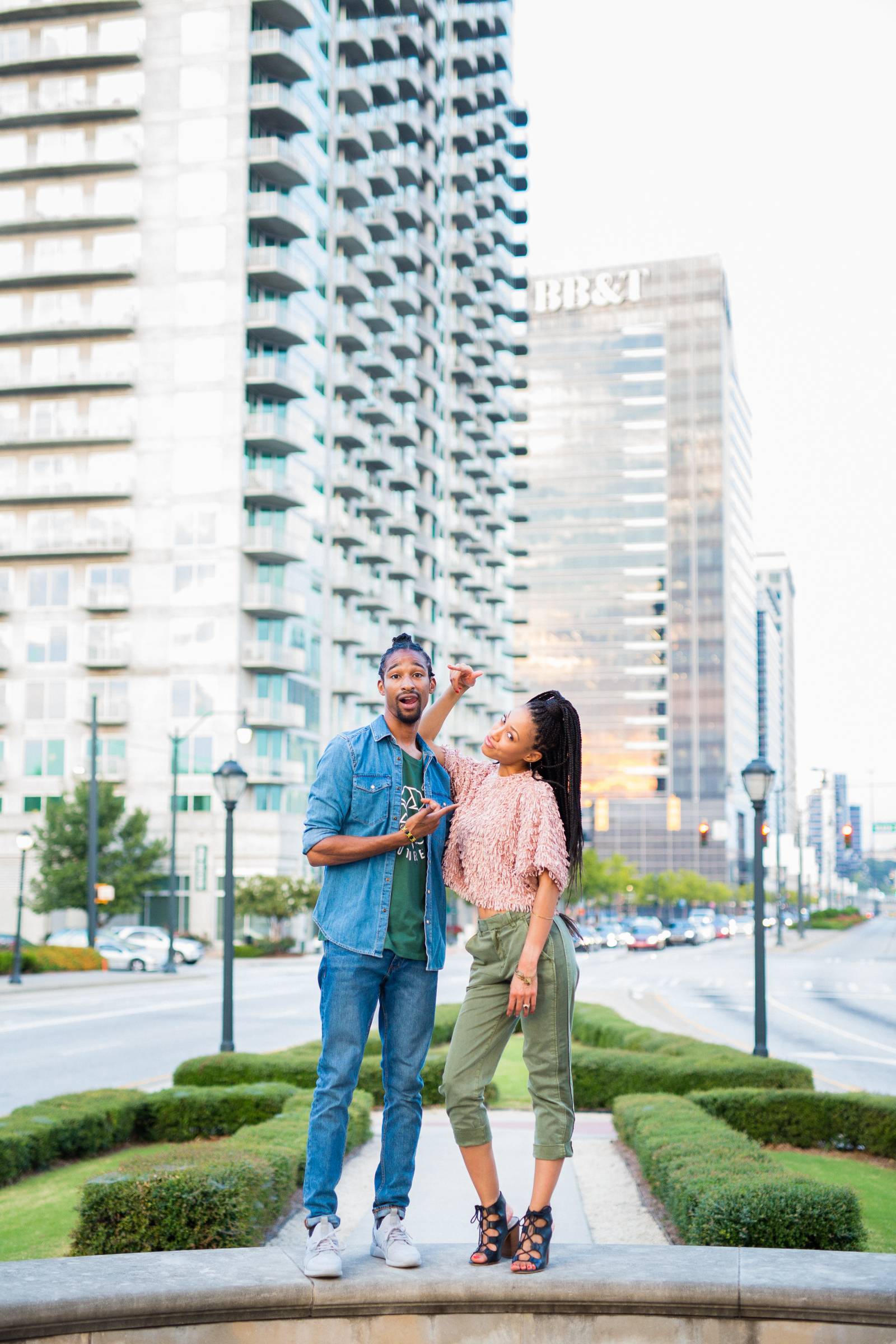 What was the theme of your shoot?
Our theme for the engagement shoot was "City Vibes."
Were there any memorable moments during the shoot?
The shoot was on our last day living in Atlanta before we relocated to Florida.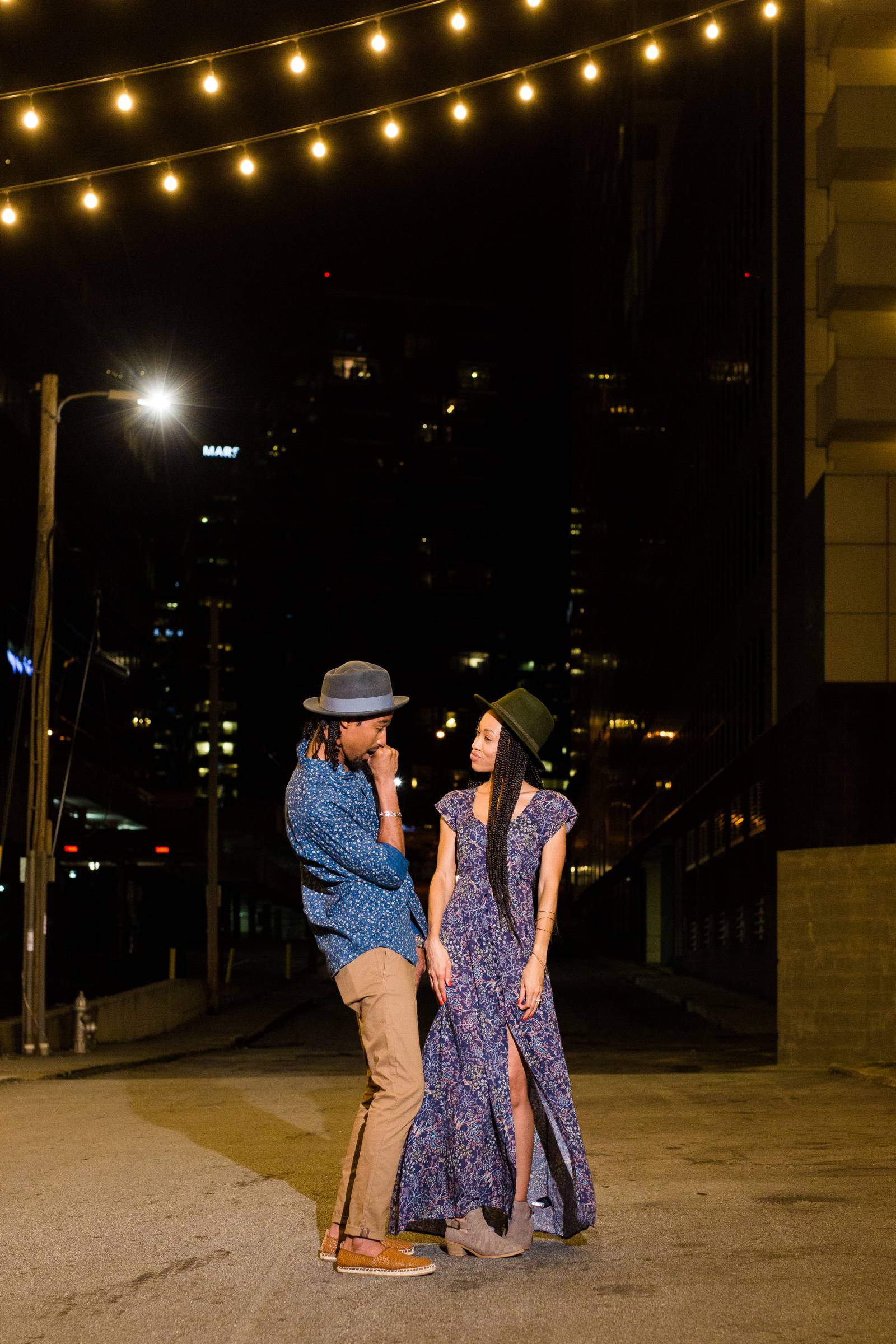 What are you most looking forward to about your wedding?
Reciting our vows, sharing our first kiss, having our first dance, and celebrating with family and friends.
Have you started planning your wedding?
Yes we are in the final stages of the wedding planning.
Congratulations to the happy couple! We wish you a wonderful wedding and marriage.
Sources