Jasmine and Larnell first met in an orientation class at the hospital where they both were beginning new careers in 2012. "We never spoke but I always stared at him when he would walk by," Jasmine said. "I told one of my coworkers about my crush and she stated that she was going to make sure we met." In May of 2013, Jasmine and Larnell got their first chance to speak one on one. "I recently changed to the night shift and Larnell came to my floor to ask for butterfly needles. My heart immediately started racing. After handing him the butterfly needles, I told him that I've had a crush on him for one year. He looked at me in disbelief, saying he couldn't believe someone this beautiful would have a crush on him." The two exchanged numbers and began a beautiful friendship and relationship. The happy couple has been together almost 4 years and are planning a New Years Eve wedding. Check out their engagement session captured by J.McCoy Photography & Videography
Groom: Larnell McQueen, 26
Place of residence: Birmingham, AL
Engagement Shoot Location: Wine Loft, Birmingham AL
1st Ave Bridge, Downtown Birmingham
Wedding date: December 31, 2017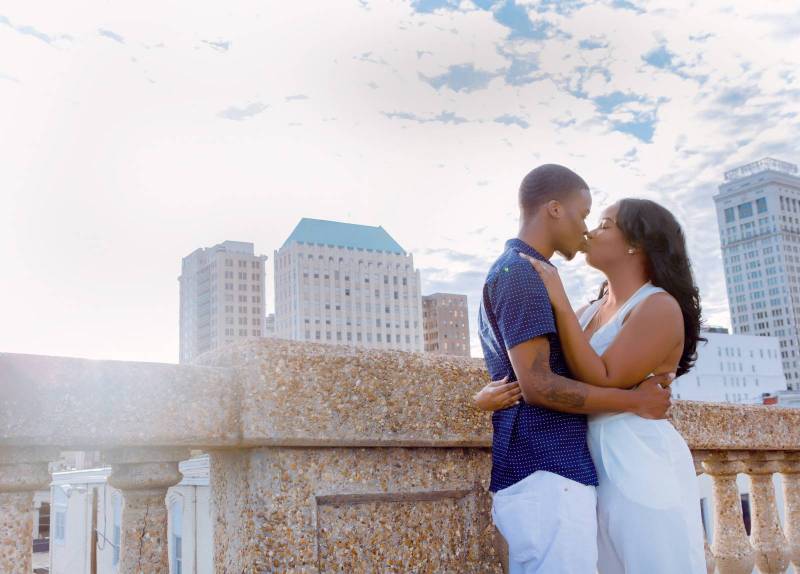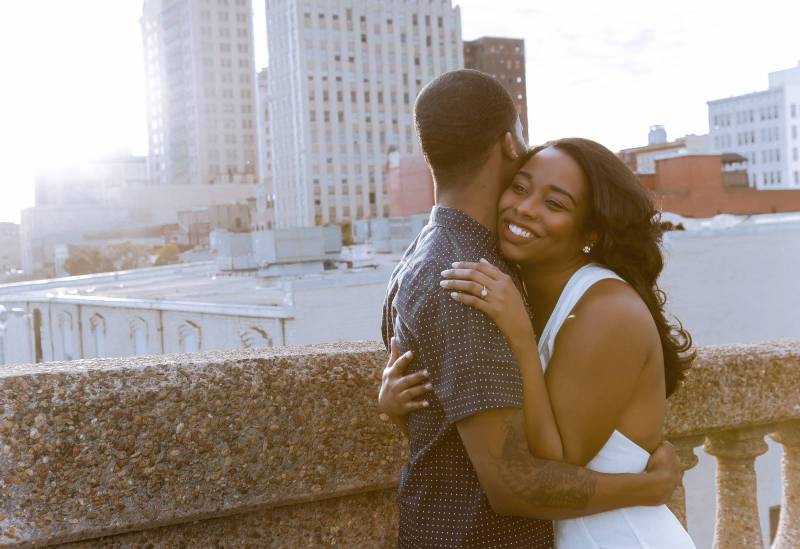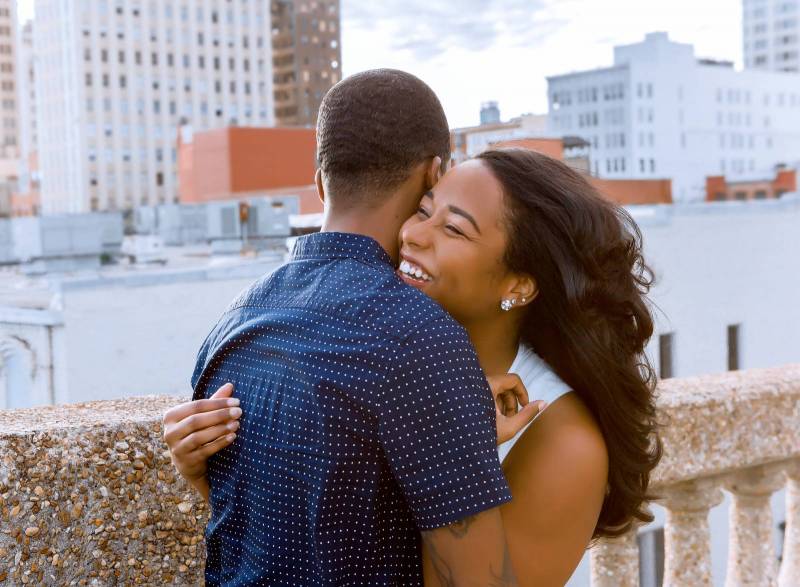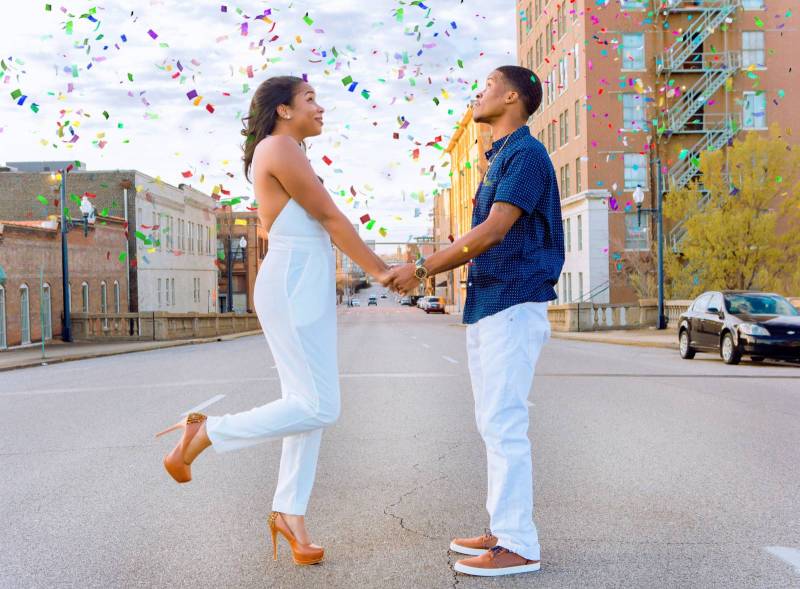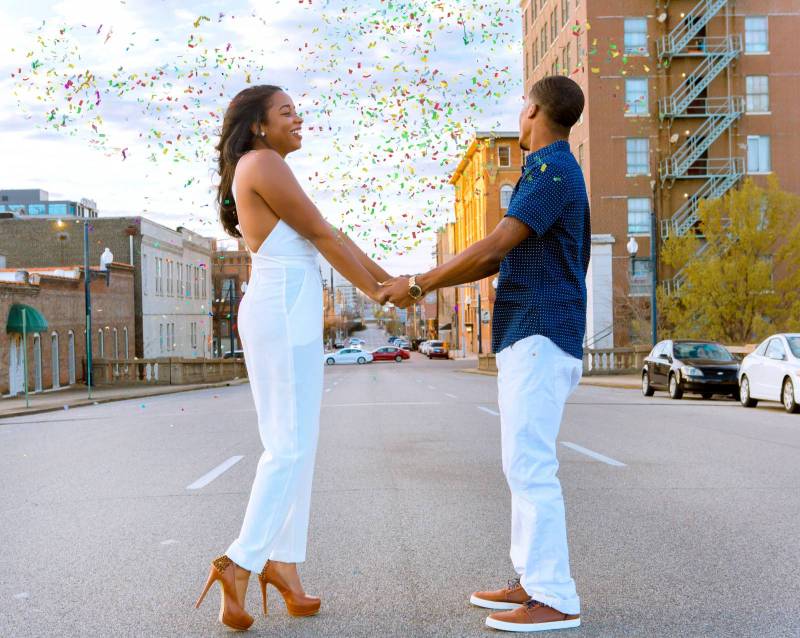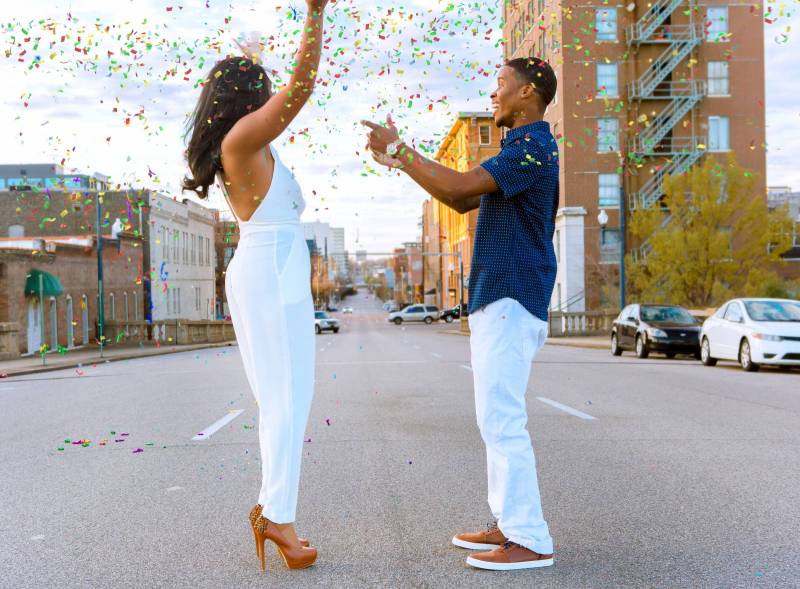 The Proposal Story:
My mom had told me that our family reunion was going to be on Memorial Day weekend 2016. She stated she had planned a gathering at her house on that Friday for the entire family to just meet and chat before the real festivities of the weekend. Unbeknownst to me, this "gathering" was for my engagement. I came over her house and was waiting on food. My entire family was there. They began to ask me where Larnell was, and I explained to them that he was working until 10pm that night and would probably be over later on. After an hour of talking with my family, my twin sister told me to come downstairs to play pool. I walked downstairs and heard the song Differences by Ginuwine playing. I immediately yelled, "Why are yall playing this slow music? It's killing the vibe." At that time, Larnell came from behind a door with a full suit on, confessed his love for me, and proposed. I paused for a couple of minutes in shock, tears began streaming down my face, and I said yes. We hugged and everyone took pictures.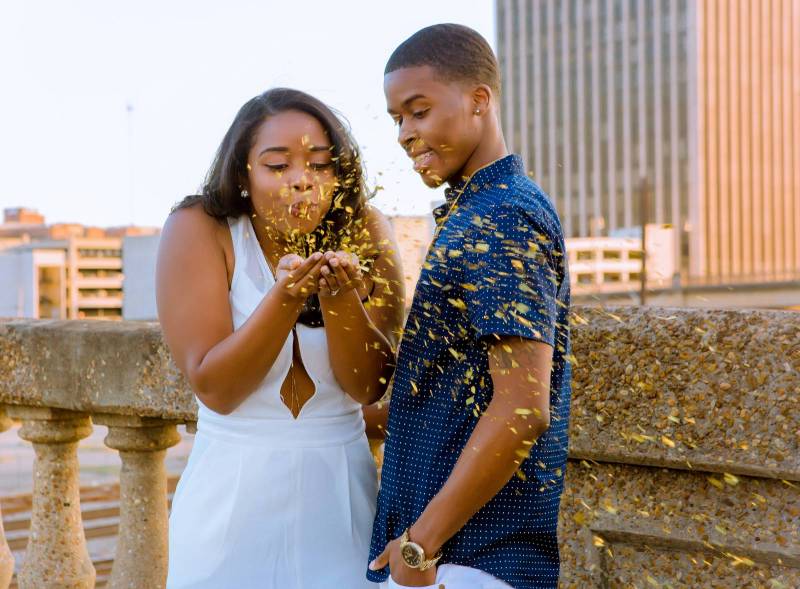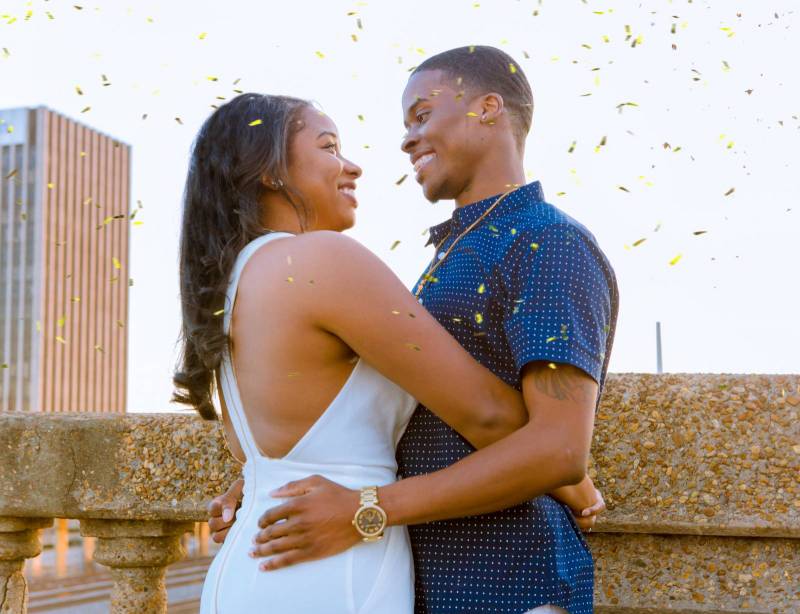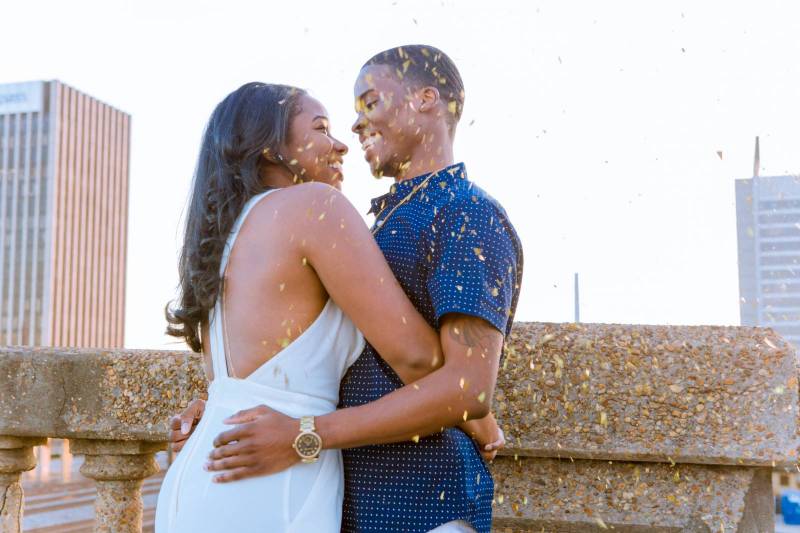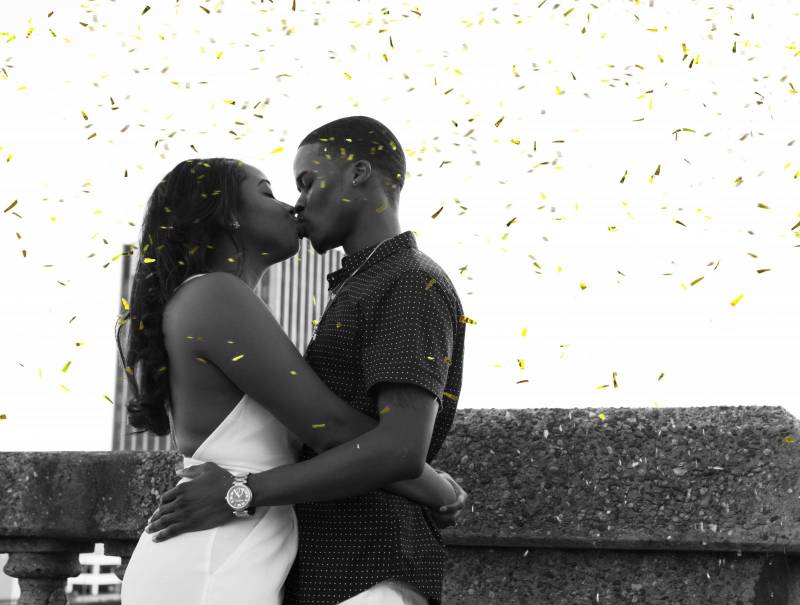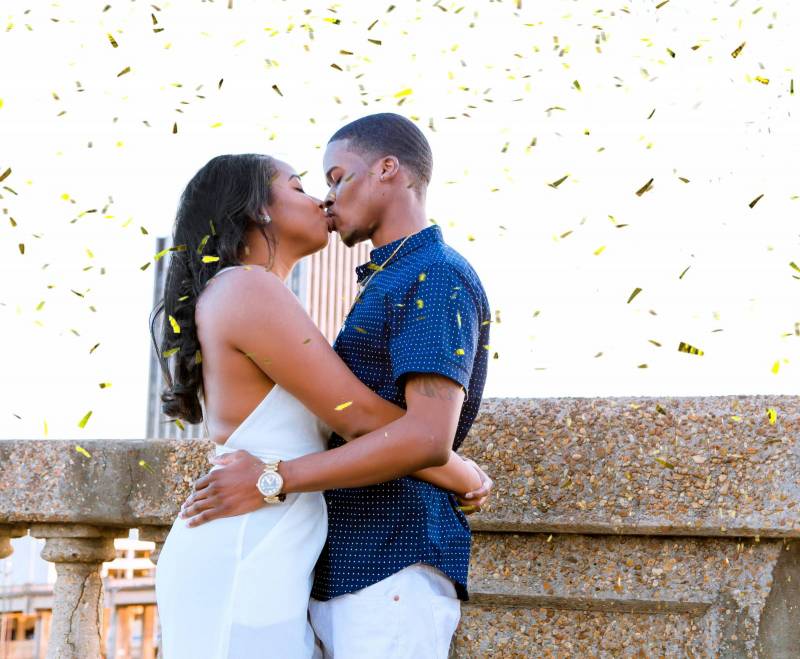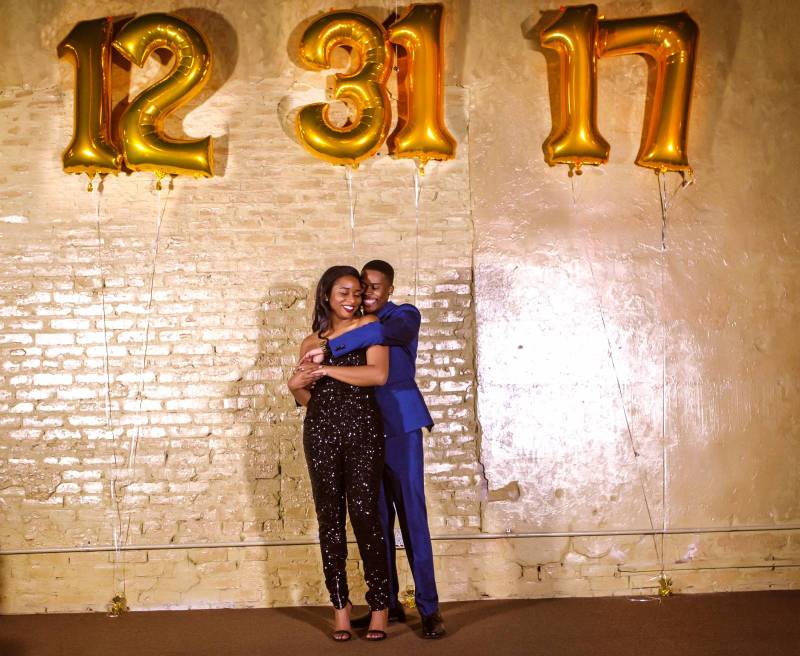 From the Groom: Walk us through the behind the scenes of creating this special day
Her sister and I planned the engagement some time ago. I wanted to make sure that her entire family was present and that everything went according to plan. On the day of the proposal, it was difficult to get Jasmine out of the house and to her mom's without her suspecting anything. I needed to make sure she thought that I was at work, when really I was preparing for the big moment. When I arrived at her mother's house, I had to park my car down the street to keep from being noticed. I walked in through the basement door with a suit on. With our song playing in the background, I expressed my love to her and asked her to be my wife.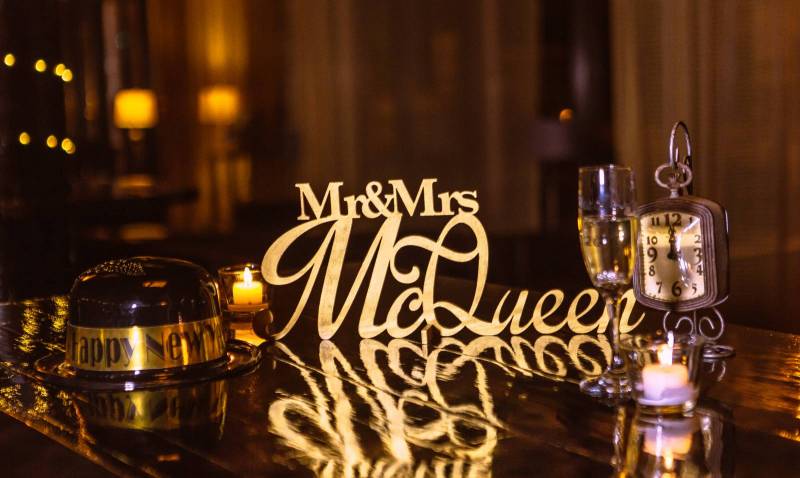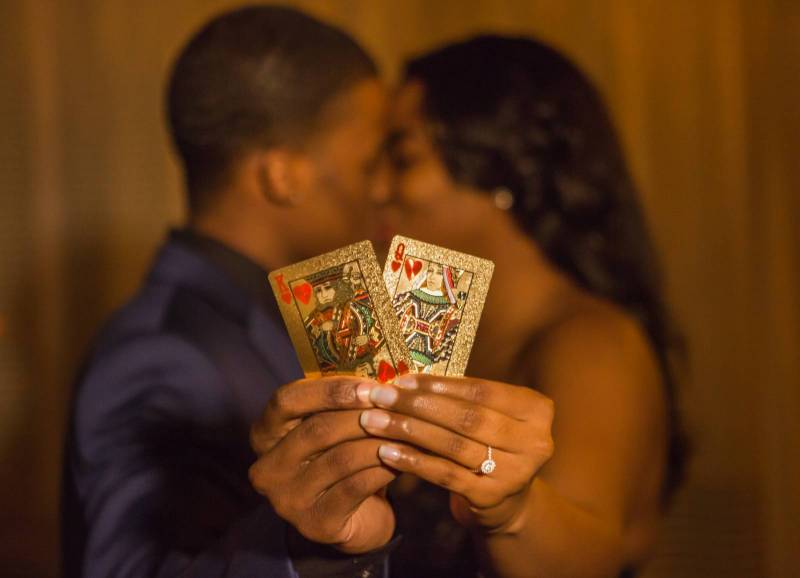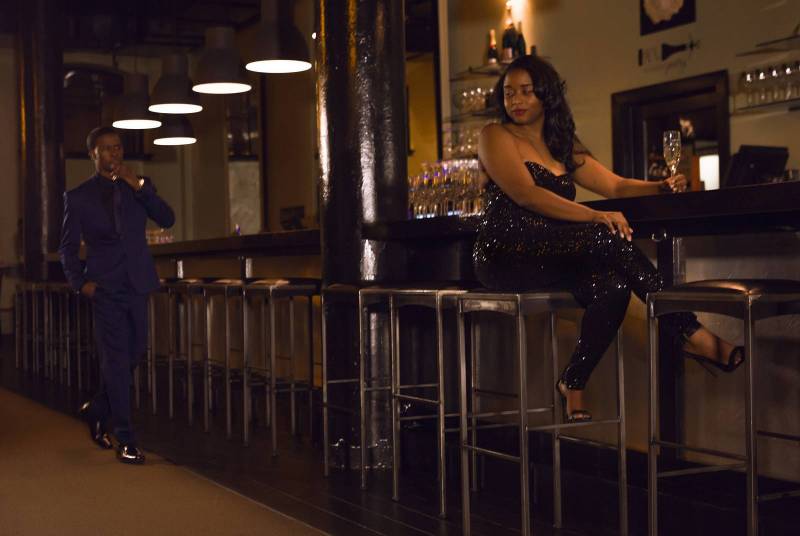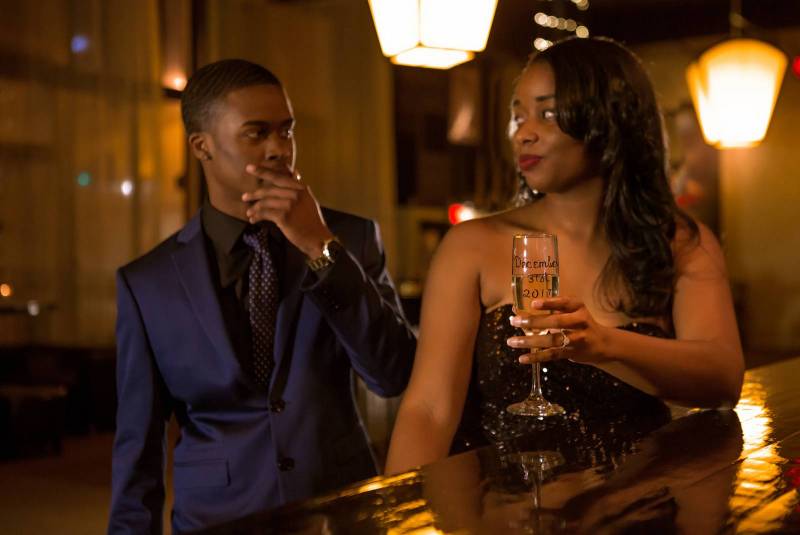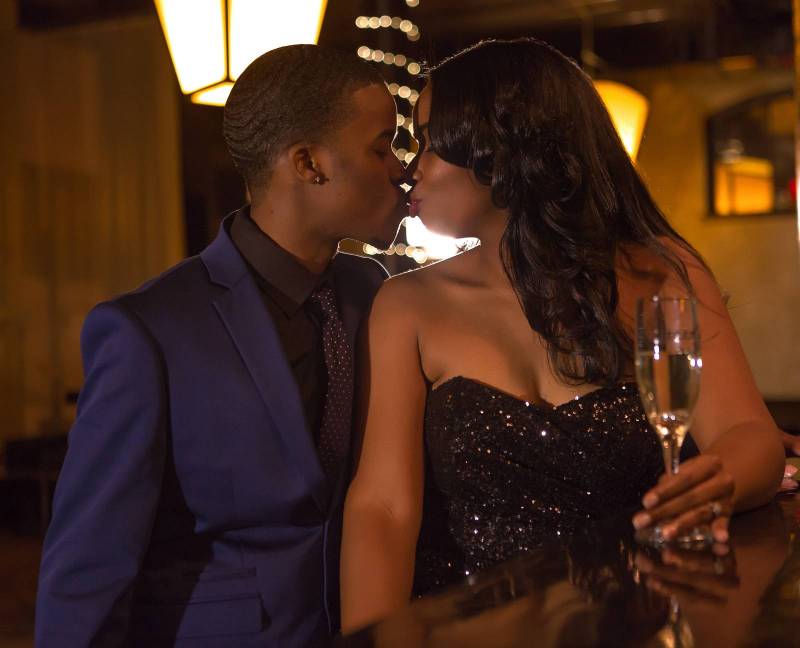 What makes your love special?
Our love is special because our differences make us stronger. It reminds me of a symphony. Separately, the instruments sound beautiful, but when played together, the harmonies are astounding. He excels in the areas that I lack in and vice versa. We are the perfect team and support each other to the fullest.
What was the theme of your shoot?
New Years Eve (NYE) festivities inspired our engagement shoot. I wanted to make sure our pictures had a lot of confetti and sequins. We also had other props such as: balloons, a clock with the hands on midnight, personalized champagne flutes, and a NYE themed hat. My fiancé's only request was to use the King & Queen of hearts cards for a picture, so we made that picture happen as well. I wanted our shoot to be very romantic and show our personality.
Were there any memorable moments during the shoot?
Yes, the wind was blowing very hard while we were trying to capture the confetti. The confetti blew everywhere! We also had a difficult time getting the perfect picture on this one-way bridge. Every time we tried to capture the perfect shot, a car would drive up and we would have to run to get out of the way!
What are you most looking forward to about your wedding?
I am most looking forward to marrying the love of my life. I am also very excited to see all of our ideas come to life. I chose NYE as our day because that day represents new beginnings in my opinion. Most people use the New Year to begin a new journey in their life. I am so excited that after this NYE, I can start my journey of 2018 as Mrs. McQueen.
Congratulations to the happy couple! We wish you a wonderful wedding and marriage.