This styled shoot provides the perfect wedding inspiration for the couple looking to celebrate their love with a touch of historic elements. Incorporating rich tones of deep red, purple, and pink along with the contrast of black and gold, we're absolutely in love with the captivating details seen throughout the tablescape and decor!
Here is what event planner Teejah Fitchette of Black Orchid Events, shared about the vision behind this shoot:
"We wanted to take both classic and modern elements to create a timeless love story. The way we love is ever-changing, but the key elements remain the same. No matter the beginning of our stories, we all eventually come to define love for what it really is–a connection not bound by time or distance, but a delicate balance of what is old and new. This historic mansion, once occupied by a prominent family in Maryland, provided the perfect setting for this love story. Using color and classic modern flare, this love story is one to be remembered."
See more from this luxurious and glam wedding styled shoot captured by Dami Or Photography.
Shoot location: Liriodendron Mansion in Harford County, MD
Shoot theme/motif/inspiration: Dark Romance was inspired by our admiration of love and timeless romance.
Color combinations: Red, purple, pink, and black
Favorite detail: The dramatic entrance of the historic mansion enhanced by the luxurious floral structure captures the look and feel of this romantic design perfectly.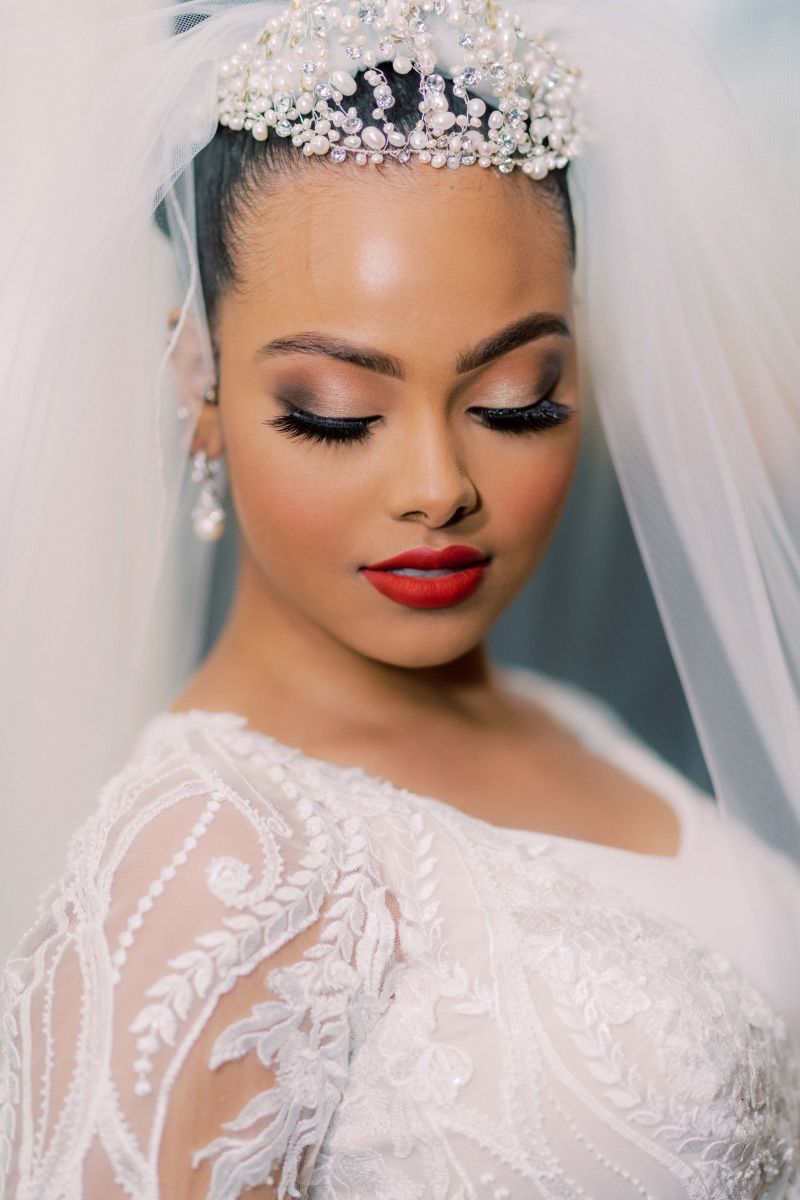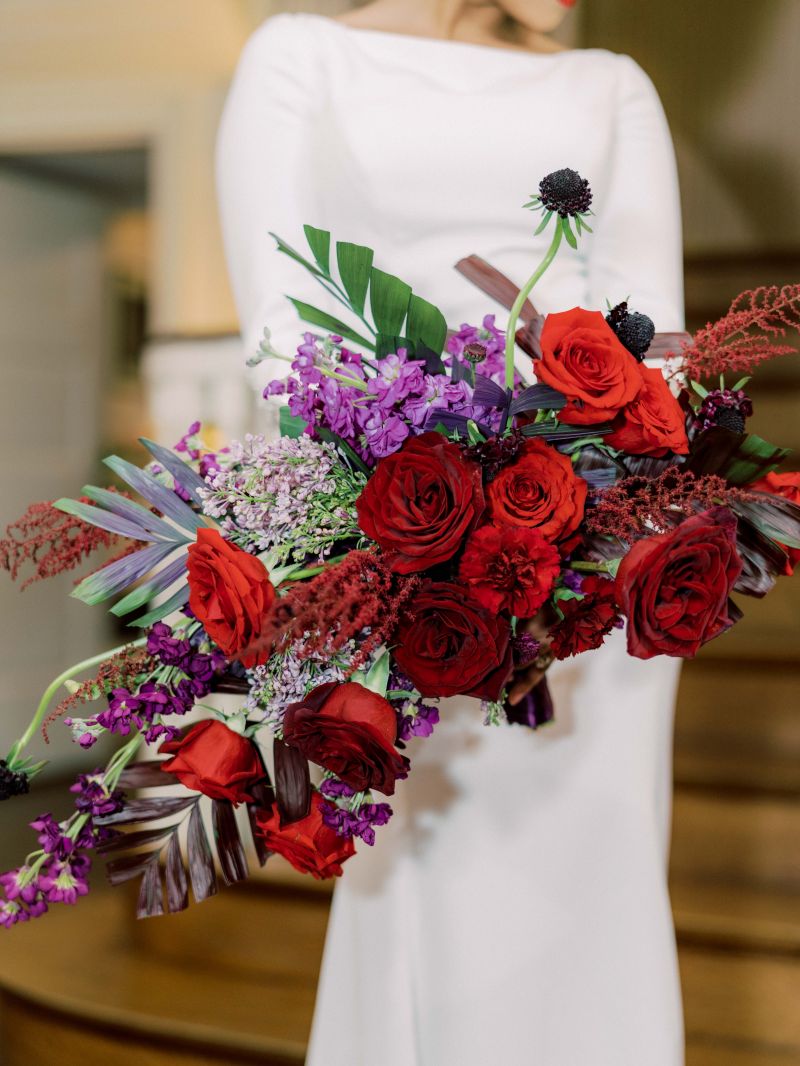 Decor Details
Linens: Amethyst bengaline napkins complemented the beautifully textured black table linen.
Centerpiece Description: Tall gold vases accentuated the abundantly lush florals in vibrant shades of red, purple, and pink. Our low centerpieces added an additional touch of dramatic elegance.
Place Settings: Blaze gold base plates with gold flatware. Black and gold rimmed ceramic plating with gold rimmed crystal glassware. The beautifully designed standing dinner menus added a unique flare to this classic dramatic setting.
Stationery: The custom, black velvet sequined portfolio wedding invitation was adorned with a classy, gold jeweled brooch and black feathers to create a timeless elegant feel.
Please share unique details from your shoot: The romance was reflected not only in the décor, but also in the bride and grooms attire. Each look captured the sophisticated and classic elements shown throughout the design. The bridal bouquet also combines the themed palette, with different tones of red roses and contrasting deep burgundy scabiosa.
We're absolutely in love with this styled shoot! Tell us your favorite detail in the comments below!
Sources
Black Orchid Events|Beau Decors|Dami Or Photography|95 Images|The Liriodendron Mansion|Select Event Group|Bridal Boutique-Columbia|Stanlion Clothing|Alexandra Sweets & Co.|Alexandria Lindo|Toni Fuqua Makeup Artistry|Dynamic Creations|Sara|Nelly Pelkins