Photographs by Ncee Photography
Last month we had the pleasure of having Blackbride.com be the official media sponsors of the DMV Bachelorette Takeover presented by Fortify Fitness at the Loft at 600 F in Washington DC. This ladies only event provided a one-of-a-kind ladies night out experience for women of all ages. This was truly a treat for all the brides, birthday girls and girls who just want to have fun, that were in attendance. Guests were treated to the ultimate VIP experience, beautifully designed by C'est Belle Event Planning + Design, with mood lighting by District Solutions, and custom event logo by Designs by AJ. The fun night included exclusive shopping with local vendors, delicious complimentary cocktails provided by Perfectly Poured and signature appetizers by Chef Rom. The fun night also featured expert relationship, health and beauty tips, a fashion show, and of course a series of tantalizing workshops and demos including a stiletto fitness class with Fortify Fitness. Some of the highlights from the night included a "Sex Talk and Slow Jams," discussion and Q&A with a panel withof experts, including Charreah Jackson, relationships editor at Essence Magazine and LaDawn Black, sex expert and author. And if that wasn't enough, the VIP guests were treated to mini makeovers by local makeup artists in the VIP Beauty Lounge, and express boudoir sessions with Oh Experience Photography. We had a blast! Check out our favorite moments, plus a video highlight below!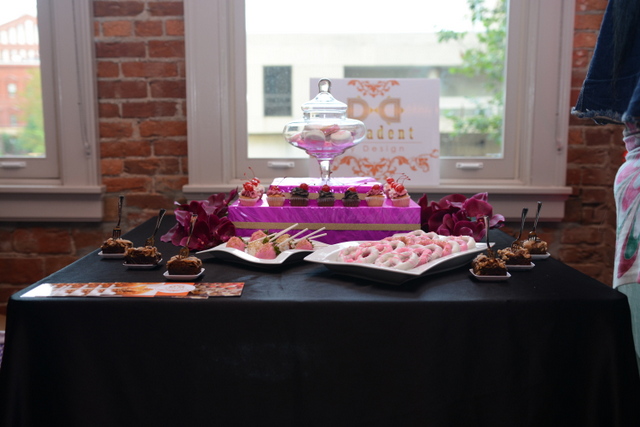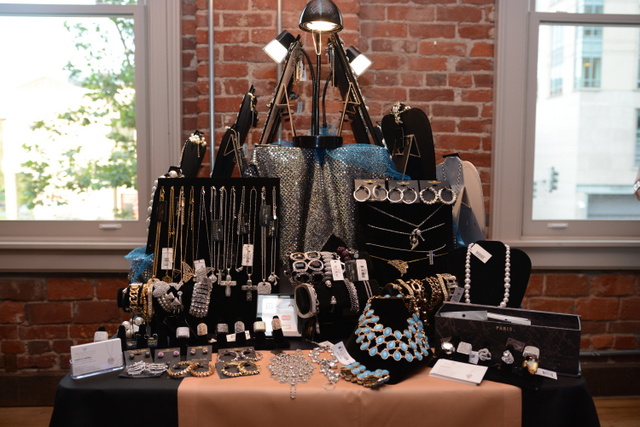 There were lots of tasty vendors like desserts by Decadent by Design and a fun candy table by Adorable Creations. The ladies in attendance could also get a little retail therapy by shopping local vendors where they had everything from self defense items from Defense Pro, waist trainers, custom candles from Magic Brand, Erotic toys by Bedroom Kandi, and TraciLynn Jewelry!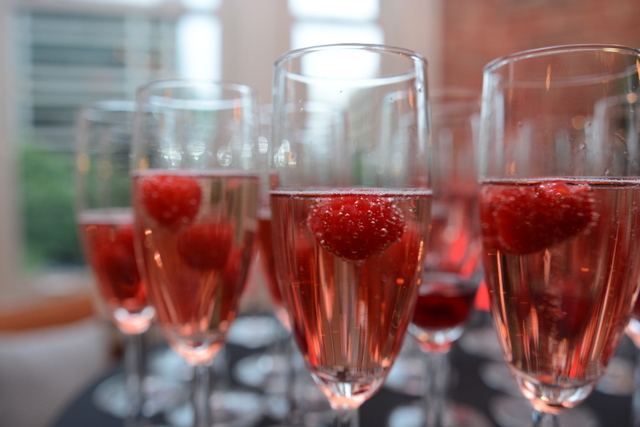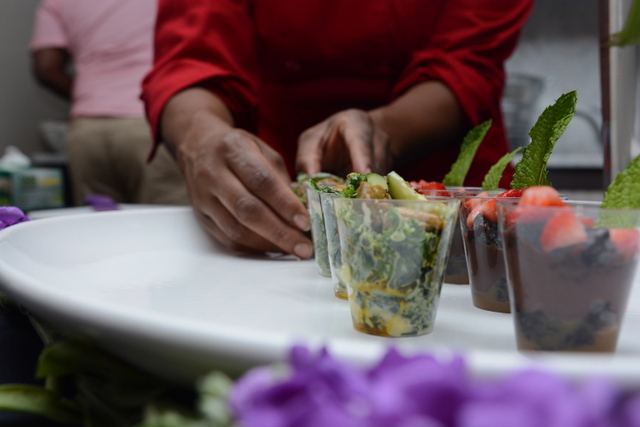 Chef Nina, who is the owner of The Love Dynasty, taught the ladies how to spice things up in the kitchen with a few recipes that are sure to set the mood!
The DMV Bachelorette Takeover was all about being fit and flirty. Tangila Sanders, owner and founder of Fortify Fitness, who has over eight years of dance and fitness experience, taught the flirty chair class, which was a mix of calorie burning and sensual moves that the ladies could add to their fitness regimen or share with their partners.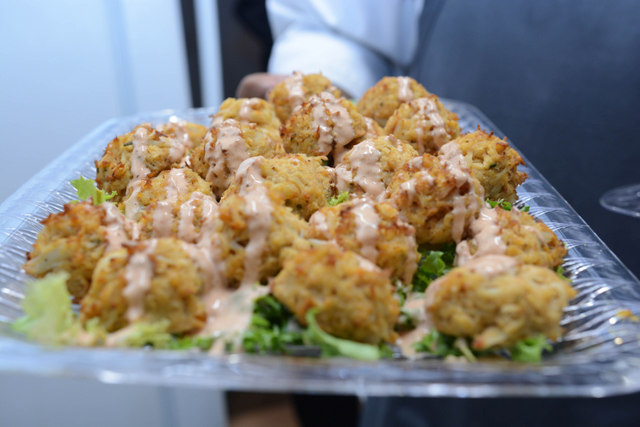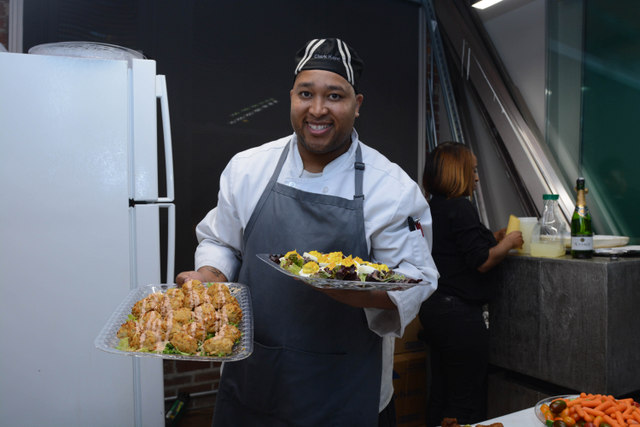 What's an event without food? Chef Rom made sure to tantalize our taste buds with gourmet appetizers like seafood mac and cheese and delicious bite sized crab cakes and deviled eggs! You just had to be there for this mouth watering experience.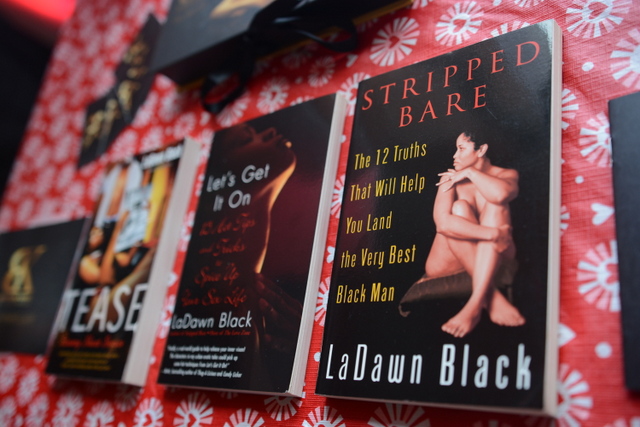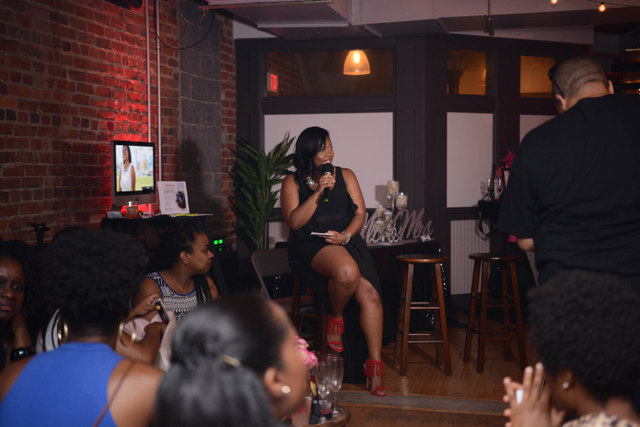 Later on in the night we had a chance to slow it down a bit and talk all things love and romance during the "Sex Talk and Slow Jams," discussion moderated by C.K. Alexander, wedding features editor at Black Bride Magazine. Charreah Jackson, who is a love and career coach and the relationships and lifestyle editor at ESSENCE magazine was on hand to give great tips on building a strong relationship. Ladawn Black, who is a go to sex expert, author and radio host, was also there to share tips on how to maintain the spice in your relationship! Both ladies were in agreement, while discussing the importance of creating a healthy space where both partners can express their needs and try new things! One lucky lady walked away with the book "Let's Get It On: 15 Hot Tips and Tricks to Spice Up Your Sex Life," by
LaDawn Black!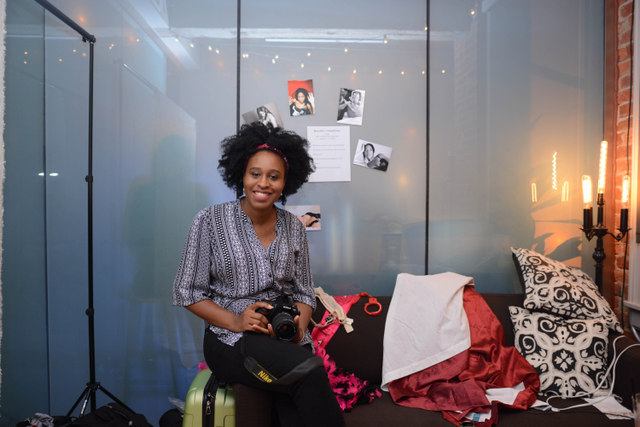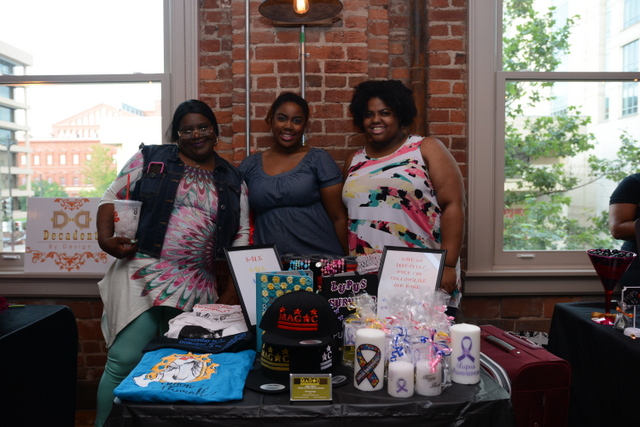 The VIP Guests were treated to the ultimate beauty experience, where they got a chance to get mini makeovers in the beauty lounge by some of the hottest makeup artists in DC, Shinray Lee, Akua Robinson and Avis Thompson. After the mini makeover sessions, guests got a chance to strike a pose with Oh Experience!, who gave guests express Boudoir sessions with props and a fun sexy backdrop.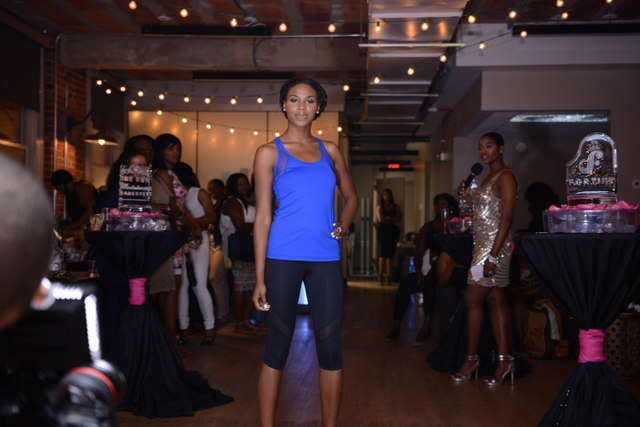 The night wouldn't be complete without a fun fashion show that featured flawless models, with hair by Destiny Deve Salon. The fashion show featured everything from lingerie and fitness wear to resort and beach wear, with dresses by Maggy London, lingerie by Gaskin Feurich Designs, fitness wear by Alala Style, and jewelry by BaubleBar. Elaina V. Moore, fashion and lifestyle expert and fashion editor at Black Bride Magazine, gave fashion tips for ladies looking to be stylish for every occasion, from the gym to the bedroom!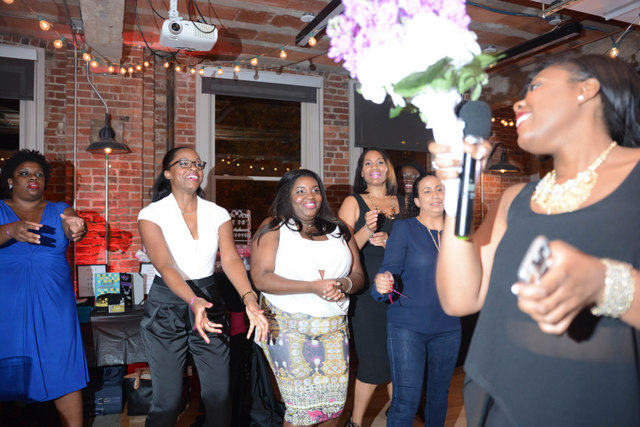 There were lots of happy brides in attendance as the night ended with a bouquet toss for a chance to win the ultra luxurious Black Bride Gift Basket and the Allurez Key Initial Monogram Sterling Silver Necklace Valued at $540! Other guests in attendance walked away with amazing gifts, like a full set of mink lashes by Pretty Gorgeous Lash Studio and a complimentary professional engagement video shoot by BEV Media Group, who captured all the fun! In the end everyone was a winner with the amazing gift bags that each guest received, with full size styling tools and products from Gold 'N Hot and Salon Grafix, body wash from Caress , the sizzling June issue of ESSENCE Magazine, and so much more!
See more from this fun ladies night out event in the video trailer below by BEV Media Group:
DMV Bachelorette Take Over 2015 from Bev Media Group on Vimeo.
Be sure to visit Fortify Fitness at Wearefortified.com to see where they will be taking The Bachelorette Takeover next!