Love can find you when you least expect it! This could not be more true for Jenina and Corwin when they crossed paths in 2009. They were both attending a housewarming party for a mutual friend when they met. After that day, they officially became a couple in 2010 and have been together ever since! Read more of their love story and check out their engagement photos captured by Wooten Photography.
Bride: Jenina John, 30, Cyber Security
Groom: Corwin Guobadia, 32, Cyber Security
Place of residence: Georgia
Engagement Shoot Location: Arthur Blank Foundation Home Office
Wedding date: Saturday, May 29, 2021 & Sunday, May 30, 2021
Engagement Story
It was after Christmas, the waterfront and palm trees at Baldwin Park in Orlando still had Christmas décor up. The most memorable moment for both of us is the conversation that took place walking into the proposal. Corwin had asked me what type of wedding I wanted. I responded by replying, "I don't know how to answer that question since I am a girlfriend and not a fiancé. Within two minutes, Corwin was down on his knee asking me to marry him!
For the Groom, walk us through the behind the scenes of creating this special day:
Since we were in Orlando for the weekend I had originally planned to do a hot air balloon proposal but due to rain, I had to rethink my master plan. After driving through Baldwin Park. I saw a waterfront and instantly loved the location. I asked Jenina's cousin, Irene Bell and her husband, Julion Bell to help with setup of the candles and rose petals leading up to the proposal spot. Since we were in separate cars, it was the perfect setup. They left 10 minutes before us since the plan was for us to meet for dinner. When we arrived to the area, it took us a few minutes to get to the waterfront so I decided to have small talk to see where her head was.
What makes your love special?
Our love is special because we have honestly experienced many trails that most married couples have not experienced. For us the meaning of for better, or worse, for richer, for poor in sickness and health takes on a completely deeper level of intimacy in our love story. From $20 dollar dates to helping, each other pay for college out of pocket (cause who like to accumulate student's loans) and working fulltime. We guess you can say that this relationship is configured with solid foundation for working together as a unit from the start.
What was the theme of your shoot?
Sunset Vibes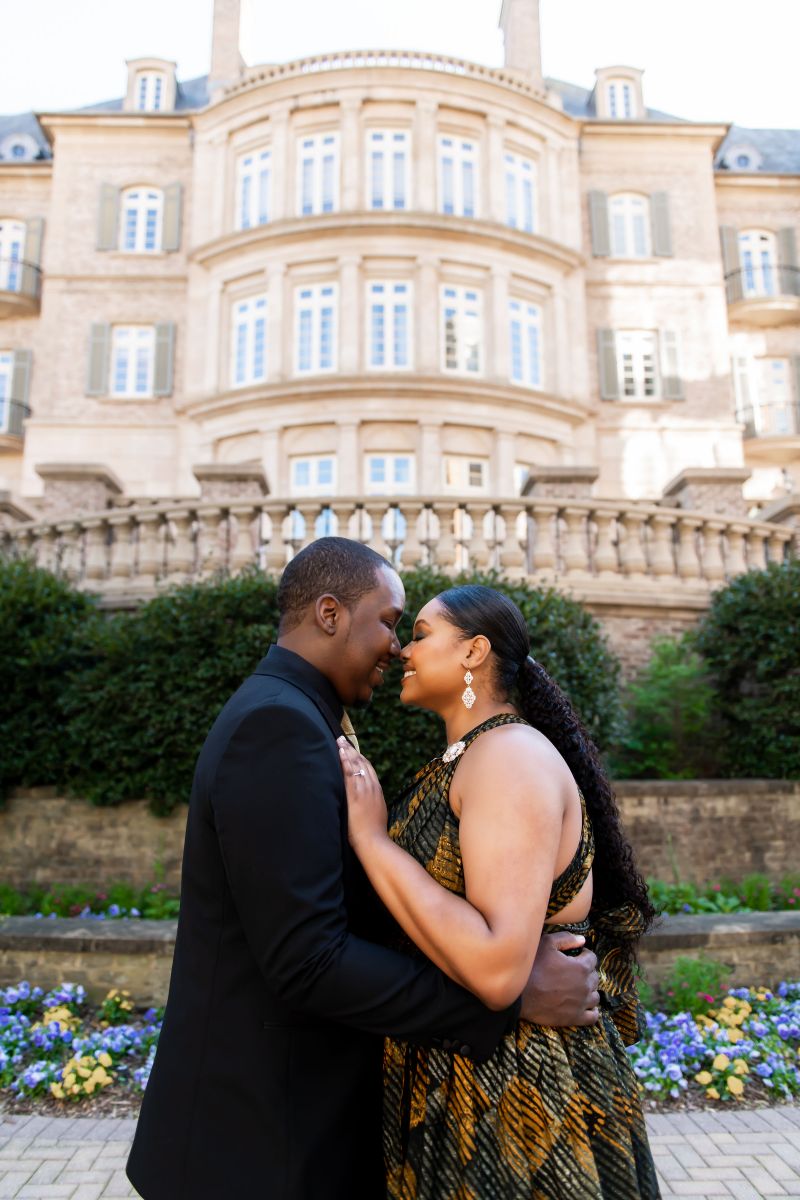 Were there any memorable moments during the shoot?
The most memorable part of the shoot for us would have to be walking around the location to see which spaces fit best. We had originally wanted to shoot at the W Hotel in Downtown so this second location was new to us. The fact it had palm trees and a waterfront was the added bonus. It was the perfect location for us to make magic happen and we did just that!
What are you most looking forward to about your wedding?
Being husband and wife.
Have you started planning your wedding?
Yes, planning for us has finished.
Congratulations to the happy couple! We wish them many years of wedded bliss!
Sources
Event Planning|Photography|Fabulous Fox Designs|Ekanem|Lashane Ball