These two lovebirds found love in the club! Through a mutual acquaintance, Koereyelle and Kendrick were both in the same VIP section at Club Medusa in Atlanta. As Koereyelle was heading towards the door to leave for the night, Kendrick seized the opportunity to get her number and met her at the door. A few weeks later, the two went on their first date, developed a friendship and fell in love. The rest is history and now they embark on the newest chapter in their love story: becoming husband and wife. Take a peek at their ultra-sexy engagement shoot captured by Ashley Nicole Photography.
Bride: Koereyelle DuBose, 34, Entrepreneur
Groom: Kendrick Mallard, 36, Pharmacist
Place of Residence: Atlanta, GA
Engagement Shoot Location: The Vault and Hardy Ivy Park
Wedding Date: February 21, 2021
Wedding Website: TheMallardMerger.com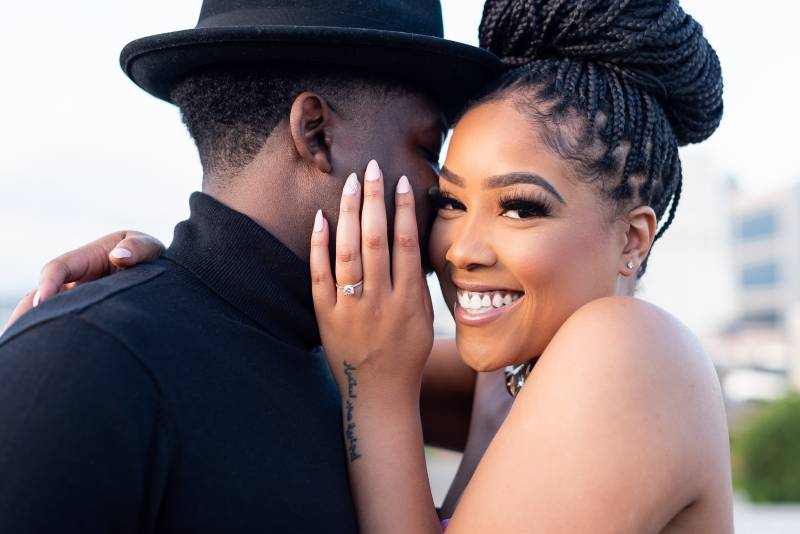 Engagement Story:
Although Kendrick's original Vegas proposal plans were ruined by COVID-19, he still managed to surprise Koereyelle during the quarantine! He told her they were going to the drive-in movies but instead took her to the cutest loft in Atlanta. There were flowers on the stairs, candles everywhere, K + K in a heart, 'I Love You' written in rose petals, and a private picnic on the roof. There was take-out food from Koereyelle's favorite restaurant, and a chocolate cake that he had flown in from Portillo's in her hometown, Chicago. Just after midnight, Kendrick proposed and the surprises just kept coming!
The next day, the same vegan chef whose cooking class they attended on their first Valentines' day together, prepared lunch. Then, Kendrick booked Koereyelle's makeup artist, a photobooth session, and invited two of her best friends to celebrate. Despite having to change his original plans, he pulled off the most beautiful proposal!
For the Groom, walk us through the behind the scenes of creating this special day:
We had several trips coming up and I contemplated between Miami, Vegas, and Jamaica but ultimately went with Vegas since it fell on a unique date of 4/4/20 (which equals 4/4/4). It was also a couples trip with two of her close friends. The plan was to have a private proposal followed by a surprise dinner/night out in Vegas with several of her friends. We had flights and hotels booked but that trip was canceled due to the coronavirus pandemic.
I decided to keep the date and have a weekend staycation in Atlanta. I found a loft that had a beautiful view of the city that I decorated with the help of one of her friends, my cousin, and his girlfriend. I ordered take out from our favorite restaurant, Agave, and surprised her with a late night picnic on the roof. The next morning I surprised her with a private chef who prepared brunch, and invited a couple friends over for a small party to celebrate.
What makes your love special?
We were both engaged to be married in 2009, I called mine off but he went forward with his.
After years of learning the true meaning of love and seeking to develop ourselves personally
we managed to meet at the perfect time when we were both ready for something REAL. We've
literally been best friends since we met, he's my perfect match!
Were there any memorable moments during the shoot?
Everything felt so natural! Nothing was forced and I think our photos really captured our feelings for each other.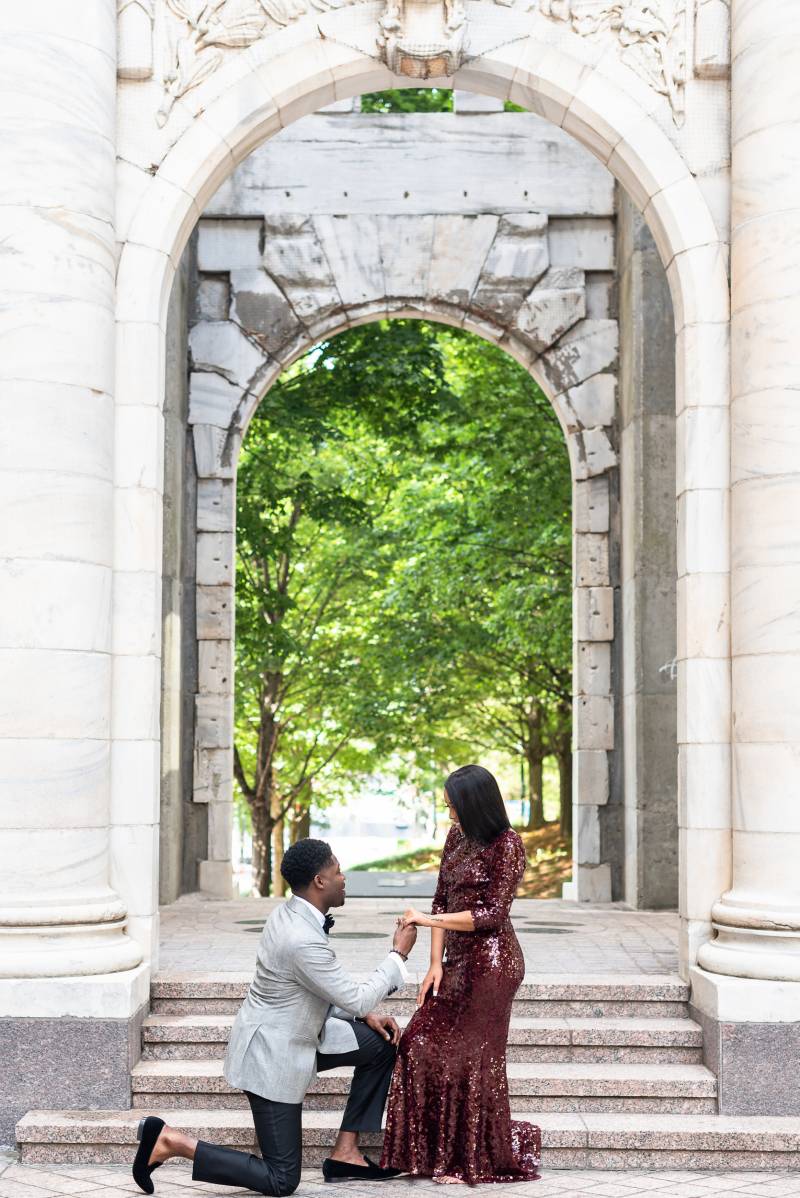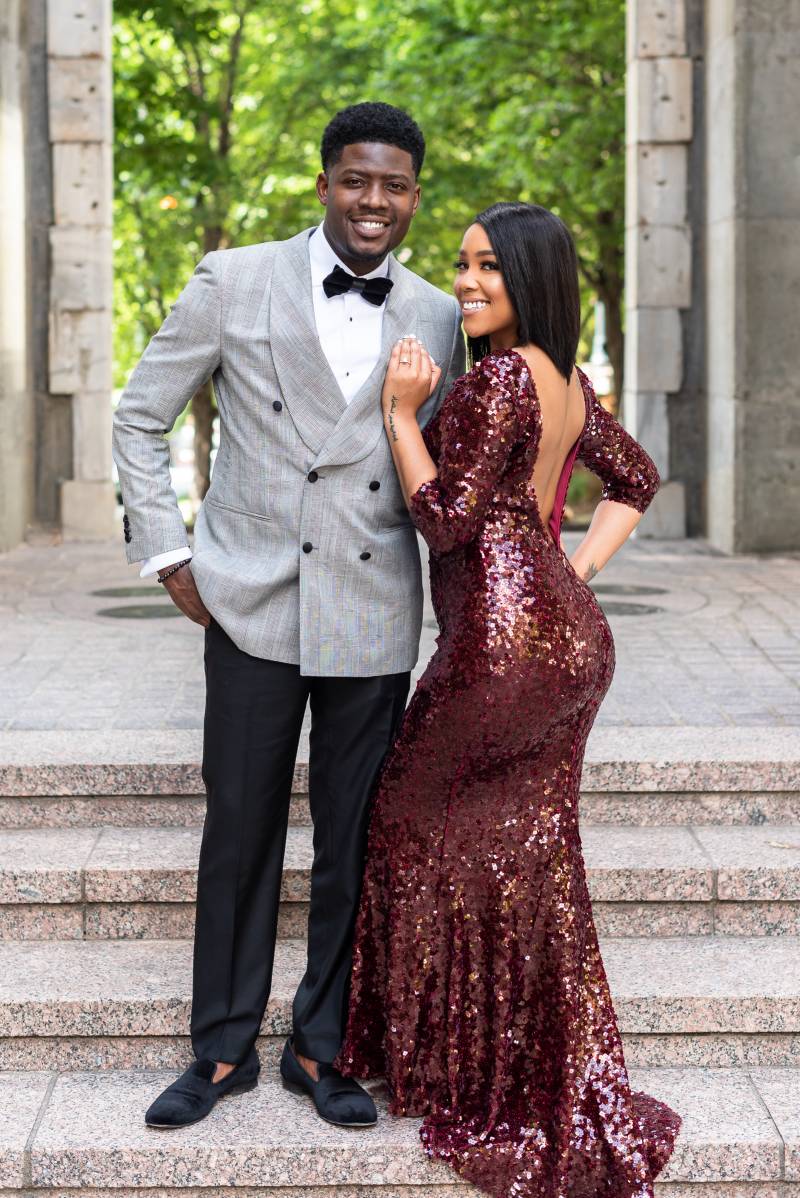 What are you most looking forward to about your wedding?
I'm most looking forward to celebrating the love of my life with our family and friends. We are planning a very non-traditional wedding which will be a huge party for our favorite people.
Have you started planning your wedding?
Have I?! LOL! YES. Everything is planned, now I just have to find the perfect dress.
Congratulations to the happy couple! We wish you many years of wedded bliss!
Sources