LaTasha and McLlyod met in 2002 while attending college at North Carolina Central University. They were both students in the Criminal Justice program and shared several classes. McLloyd was a member of the NCCU Sound Machine Marching Band playing on the drum line and La'Tasha was an NCCU Cheerleader, which was something that connected them. They were frequently in each others presence but only maintained a friendship at that time. Both knew there was something about the other person that was special, but never acted out on those feelings. Later into our adult years McLloyd who had relocated, returned to Durham, NC. After not seeing each other for many years it was amazing how the attraction was immediate when they ran into one another at another NCCU football game. Later on a mutual friend decided it was time for LaTasha and McLloyd to stop playing games; it was clear they both were interested but were also too shy or stubborn to pursue anything romantic. Our mutual friend planned a Christmas party in December of 2013 and invited us both to get a chance to reconnect. And they've been together ever since. Check out this beautiful couple's wedding photos, captured by In His Image Photography.
Bride: LaTasha Miller
Groom: McLlyod Bynum
Place of residence: North Carolina
Wedding date: November 26, 2016
Wedding location: Barclay Villa, Angier, N.C.
Wedding theme: Vintage Autumn
Honeymoon: Riu Palace, Aruba
Engagement story:
McLloyd proposed on December 20, 2015 during my MIP ceremony. I was becoming a member of Alpha Kappa Alpha Sorority, Inc. McLloyd knew this day was special to me, I had hoped and waited a long time to become an AKA. McLloyd definitely added the icing to the cake! I received my pearls and diamond all in one day.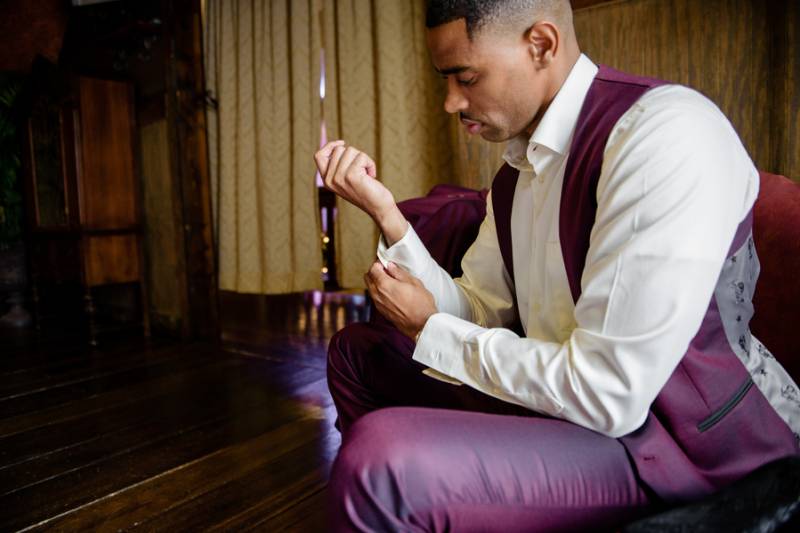 Did you have a specific theme?
We chose the ceremony venue because it was absolutely beautiful and completely fit the mood we wanted for our wedding day. When we first saw the venue for our tour we immediately fell in love and knew this was the perfect place for our special day. Our theme was "Vintage Autumn: Fall in Love with the Bynums," and Barclay Villa had the perfect look and feel to portray that. It was very classy, historic and just absolutely astonishing. It was truly the perfect place for an elegant fairytale castle wedding. With our wedding being on Thanksgiving weekend in the middle of Fall, we wanted to incorporate the feel of the season into our special day.
Your most memorable moment:
Our best memory from our wedding was seeing each other for the first time. It was the same warm tingling feeling we got our very first time laying eyes on each other. Another great moment from our wedding day happened when our Pastor prayed over us during the ceremony. Surrounded by the love and prayers of our family and friends, this moment is our favorite because it demonstrates the importance of prayer as being the glue that holds a marriage and family together. It gave us the spiritual assurance and strength which we will share together through our life as husband and wife.
Favorite wedding detail:
We had the pleasure of working with Sabrina Seymore from Sabrina Seymore Events as our wedding planner. She was very professional, personable, knowledgeable, and very supportive. She listened to our many ideas and vision for our special day and made it all come together so perfectly. We can honestly say we had our dream wedding and we owe it to her and her team. Aside from Sabrina, the florist from Embellished Blooms was another favorite. They did a remarkable job. The flowers and overall design were absolutely beautiful. Our flowers were blooms in rich shades of Marsala, Burgundy, Wine and Blush.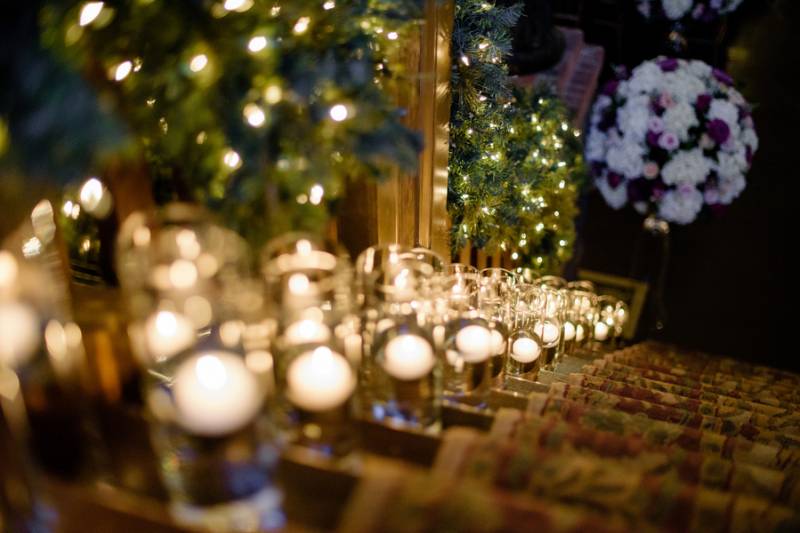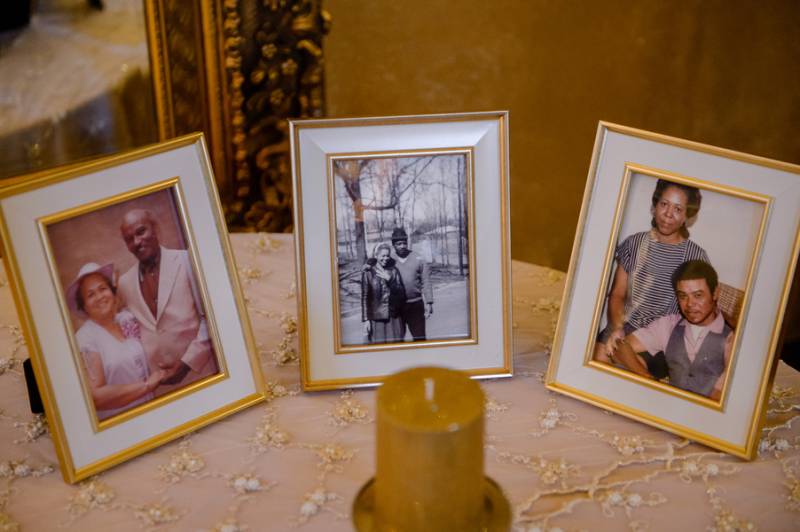 How did you choose your wedding day look?
My wedding gown was by Melissa Sweet and purchased at David's Bridal. The day I purchased my gown I had no intentions on that particular day to select my dress. I thought the process would be a lengthy one. I went to several formal boutiques with my mother just to get a chance to look at different options. We decided to visit David's Bridal just to look. While in the stor
e the consultant that was assigned to assist me was an old high school classmate. I told her that I wasn't interested in purchasing anything but just browsing. I showed her a few pictures of gowns that I liked and then explained to her the look I was going for. She said that she knew the perfect gown and guaranteed I would fall in love. She brought me three gowns in which I tried on all three. The second gown caught my eye so I tried it on a second time. Everyone in the store told me that it was the perfect gown. I tried on a few more gowns but then tried on dress number two for a third time. This time around she added a veil. When I stepped out of the dressing room and looked in the mirror and glanced over at my mom's smiling face, I knew this was the perfect gown.
Advice for a bride and groom on their wedding day:
Our advice for future brides and grooms would be to take it easy on yourself and don't become overwhelmed. The planning process is all about what you make it. Hire a wedding planner to help guide and assist you and take away some of the unnecessary stress that comes with wedding planning. Let your vision and dream of your special day shine through. Don't get sidetracked by other people's expectations, after all, it's your special day!
Congratulations to the happy couple! We wish you many more years of wedded bliss.
Sources
Contour Kissed|In His Image Photography|Sabrina Seymore Events|Barclay Villa|Embellished Blooms|Cake Couture Boutique