October is National Breast Cancer Awareness Month and what better way to raise awareness than sharing some pink wedding inspiration! From invitations and favors to bridesmaid dresses and décor, every aspect of your big day can showcase different shades of pink that represent strength and femininity for a great cause. Check out our selection of pretty pink wedding treats for your wedding day!
Butterfly Cake Decorations
Adorn your wedding cake with these hand painted butterflies by Weddingstar for some natural elegance.
Floral Orchestra Invitation
Celebrate your love with these floral invitations by Weddingstar. The combination of buds and flowers in a vibrant pink hue will be an eye-catcher from the moment your guests open it.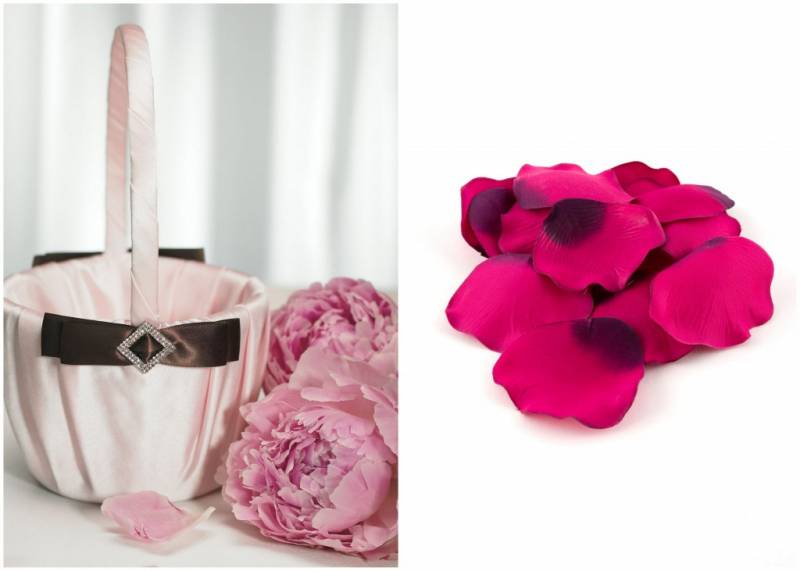 Flower Girl Basket & Silk Rose Petals
Send your little helper down the aisle with this strawberry cream flower girl basket. Sprinkle these rose petals down the aisle or on top of your reception tables for a romantic touch.
Diamond Earrings by Yael Designs
Who wouldn't feel like a blushing bride in these 18kt rose gold and morganite earrings by Yael Designs?
Bridesmaids Gowns
Beautiful Bride Nadine surrounded by pink flowers with her bridal party wearing pretty pink gowns from KissBridal on Etsy
Kat Dress by Kirribilla
Chic pink Kat dress by Kirribilla with gathered scallop sleeves and pleated skirt will make your bridesmaids feel flirty and feminine as they lead the way down the aisle.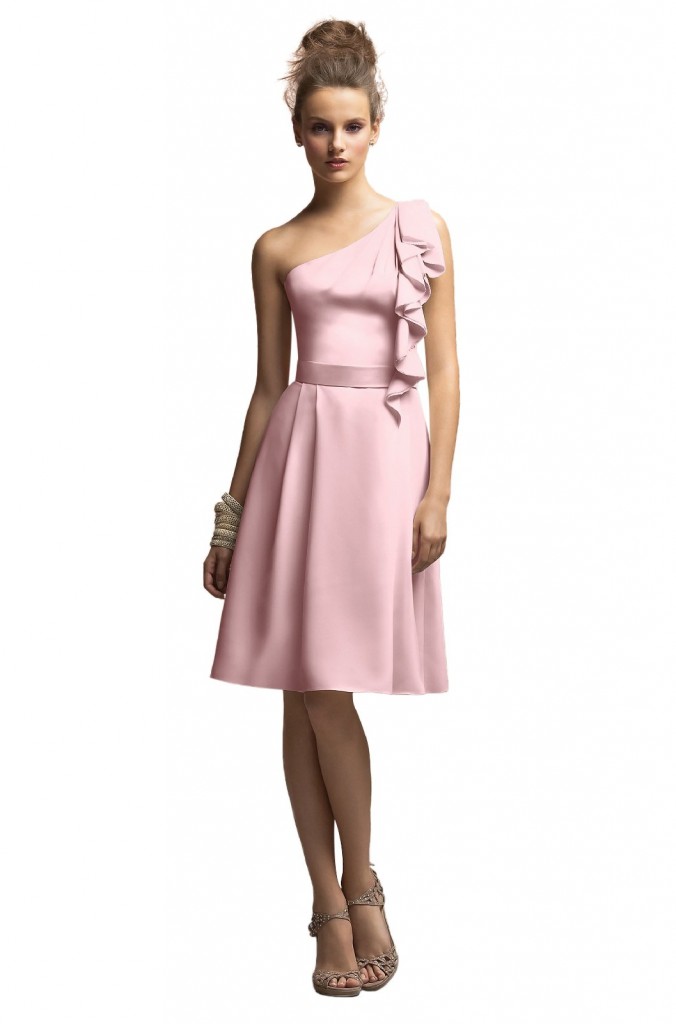 Lela Rose Dress from Weddington Way
Slip into this one shoulder Lela Rose Dress from Weddington Way for your rehearsal dinner. The cascading ruffles and petal pink satin fabric will make you feel beautiful and elegant before your big day.
Candy Striped Lip Balm
Weddings are celebrations of love and romance, so chances are your guests will be in the mood for smooching just as much as you! Let them pucker their lips with natural vanilla-flavored lip balm favors personalized with bright, cheery candy striped labels.
Personalized Signature Frame
Have your guests sign this signature frame as an alternative to the traditional guest book that can be hung in your home after the wedding as a lovely keepsake.
Decorate your reception with these colorful paper lanterns. With a variety of sizes to choose from, your reception will look festive and ready to party in.
Let us know what hints of pink you'll be incorporating into your big day in the comments below!
Curated by our Wedding Features Editor, C.K. Alexander. C.K is the owner and founder of Love Ink. Keep up with C.K. on Twitter here: @Love_Ink