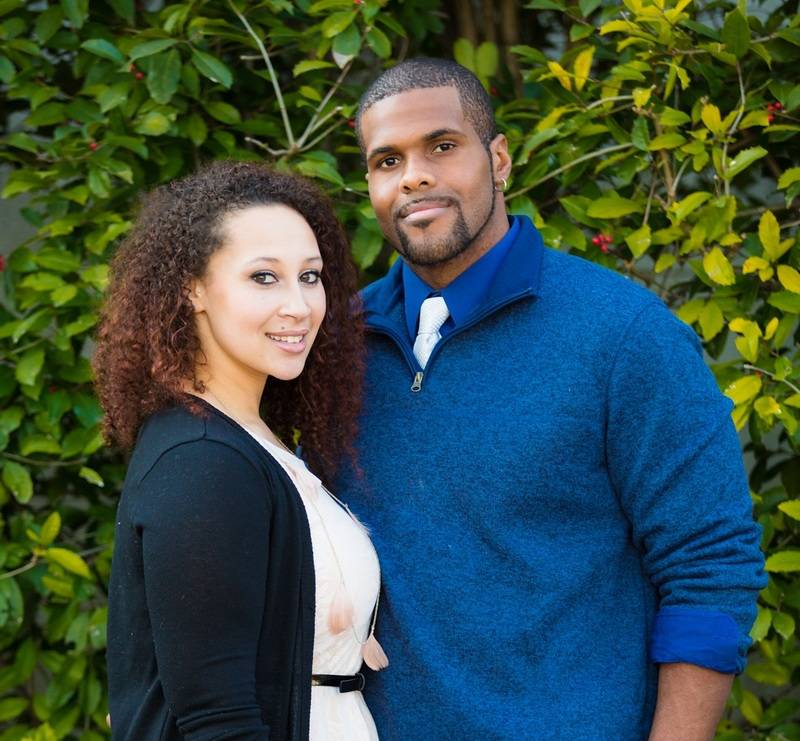 Jessica and Dane met in 2008 at the University at Buffalo. "I was a freshman doing work-study in the football office and Dane was a senior and the starting defensive end for the team. Dane came into the office one afternoon to have a survey filled out for a class and asked if I would fill one out. I did and he proceeded to steal my phone number off of the sheet and text me about 5 minutes after he left the room," recalled Jessica. Dane's brave attempt worked and the happy couple are now planning their dream wedding this winter. Check out their sweet engagement session, captured by Andre Brown Photography.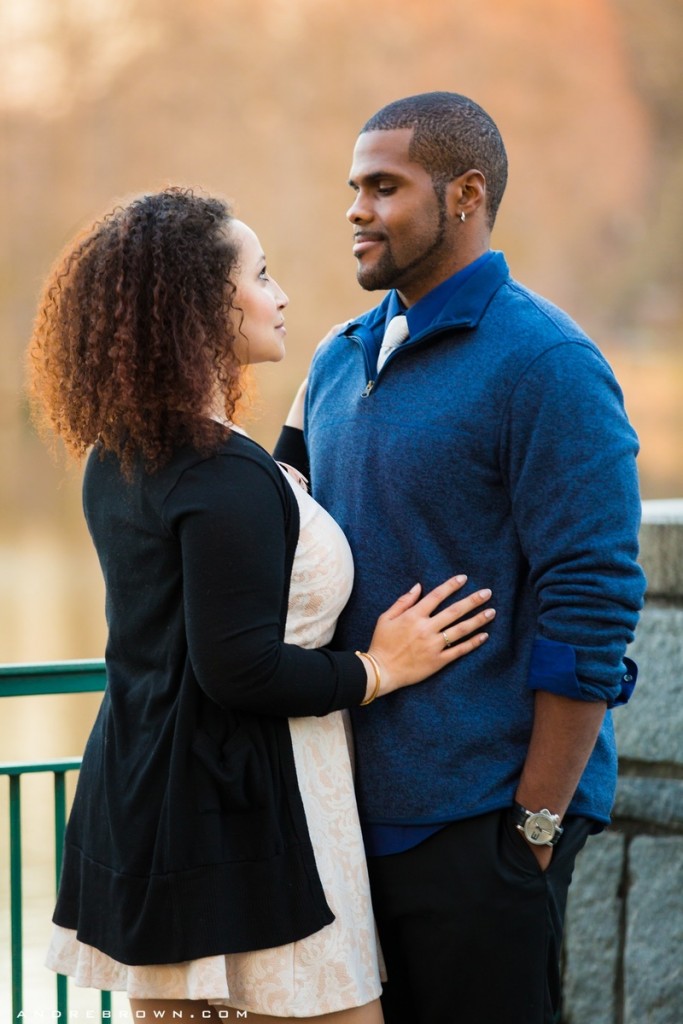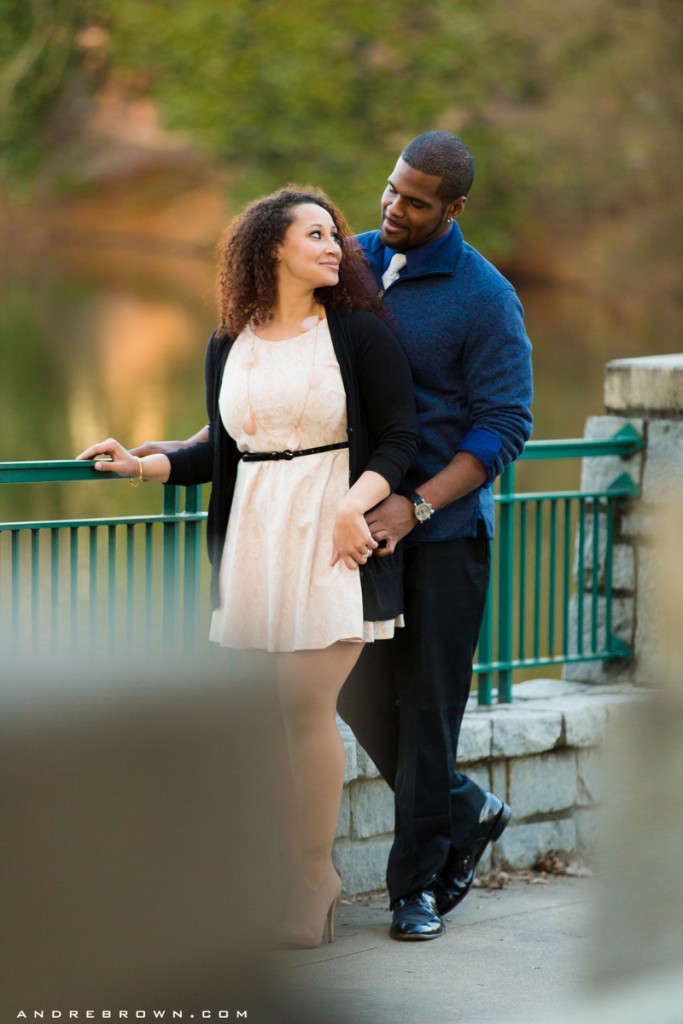 The Engagement Story:
For my 25th Birthday, Dane took me on a "spontaneous" trip to Orlando. The first day we went to Universal Studios and had a great time. We went back to the hotel to nap and a couple hours later I was told to get ready for dinner. We had a reservation for 2 at Emeril's at a bar area that overlooked the kitchen. After a great meal and chatting with the chef, the waiter, Steve, came by to ask if we were celebrating anything special. We said we weren't and he dropped off the check, explaining he had taken care of our wine, appetizers, dessert, and cappuccinos. I thought, "wow, that was super nice of him." Dane took care of the check and I got up to leave. Dane stopped me saying, "hey, lets just hang out here for a moment…" We were the only guests in the restaurant at this point and I told Dane we would hold up the staff. The pasty chef poked her head around the corner and said we were fine; they had a lot of cleaning to do. Dane held my hands and was talking to me about the day and something to the effect of wanting to do this forever. He was saying some sweet things, so I teared up a little and before I know it he is pulling something out of his pocket. I blink and he is on one knee. I have no idea what he said. I was then in full cry mode and nodding mindlessly, he put the ring on me and I said yes! Dane stands up smiling, we kiss, and out comes Steve with champagne. We spent the next day, as an engaged couple, at Disney world. It couldn't have been more perfect.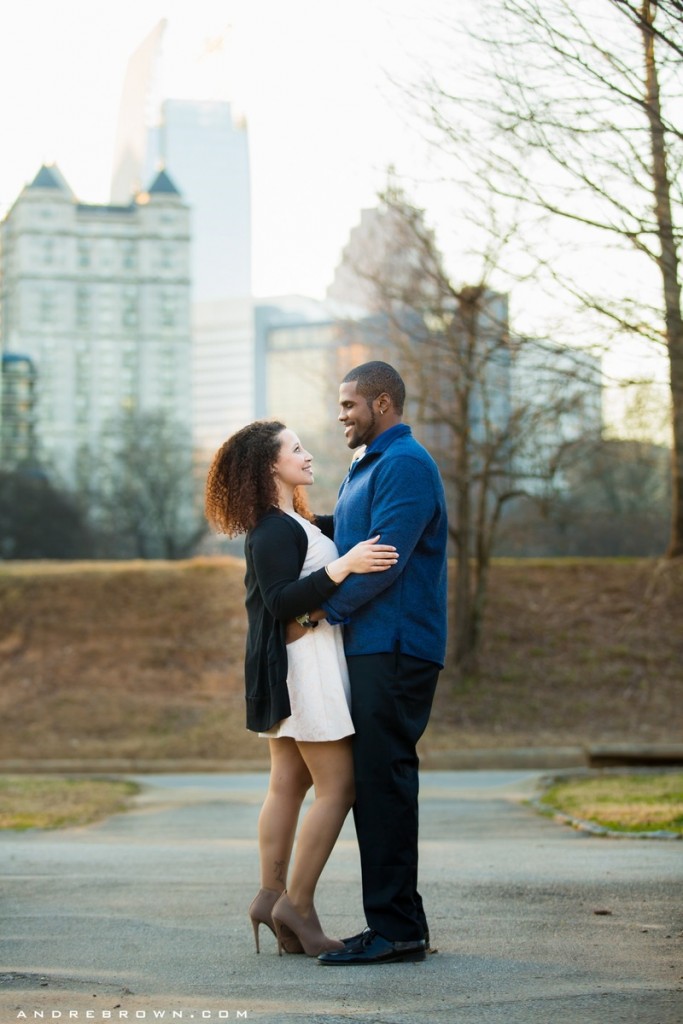 From the groom: Walk us through the behind the scenes of planning this special proposal.
After careful planning and a focus to knock Jessica's socks off with a personal serenade by Boyz II Men and a flyover ride on Jay-Z's private jet, none of which came to fruition. So I settled on a random road trip to the "Happiest Place on Earth" in Orlando. After driving through the night, not being able to check into a hotel, and sleeping the car you could say everything was going according to plan. With a sleep deprived but exciting time at Universal and a VERY long nap, we headed to a great dinner at Emeril's restaurant in Orlando. After a wonderful night of laughs we ended up as the last two in the restaurant and then that's when it was time to ask Jessica to spend the rest of her life with me.