Rashan and Jamal met in March 2011 at a local fitness center where Rashan worked at the time. Jamal and his co-worker who were members of the fitness center, both were interested in "the girl behind the counter." However, it was Jamal who would be victorious in sparking Rashan's interest. Unbeknownst to Jamal, his coworker had already received Rashan's number and he wasn't to happy about it."I was in awe and confused knowing she would not be interested in him. I made my move eventually, I approached the counter determined, I asked Rashan why was it that my friend had her number and I didn't!," recalled Jamal. Rashan did not like Jamal's questioning and told him exactly that. "Mid workout, he [Jamal] approached the counter and asked me how come I didn't give him my number and his friend, who he assumed didn't have as much game as he did, had my number (Bear in mind this is the first day we met, how BOLD!). So I told him 1. He needs to fix his attitude and 2. All he had to do was simply ask nicely! That had shut him up! The following day, he [Jamal] boldly walked in and placed his cell phone behind the counter in front of me, told me to put my number in his phone and he'll pick it up on the way out…hmph, how BOLD again! I put my number in the phone and he was more than happy about that," said Rashan. As the weeks passed, the two began to hang out and grew closer, while enjoying each other's company. Although Jamal wanted more than a friendship, the two remained friends. Later that year, Rashan left home for medical school and eventually they lost contact. The following year May 2012, Rashan was home for summer break and wanted to reconnect with Jamal while she was home. " I called my best friend and told her that she must find a way to contact him, I was bursting with excitement! Within minutes I received a phone call and I wanted to melt on the other end of the line. I was ecstatic to regain contact with him," said Rashan. That summer a couple of weeks before Rashan left for school, they both decided to make their relationship official. Although being in a long distance relationship presented some obstacles for the both of them, they made it through and are now planning their happily ever after together. Check out their vintage themed engagement session captured by Stanlo Photography!
Bride: Rashan Leticia Dean, 26, Medical Student
Groom: H. Jamal Wallace, 25, Ship Agent
Place of residence: Nassau, The Bahamas
Engagement Shoot Location: Gregory's Arch, Nassau, The Bahamas & Marina Village,
Atlantis, Paradise Island

Wedding date: 12/19/15
Wedding location: Casa Al Mare, Yamacraw, Nassau, The Bahamas
Wedding theme: Classic Vintage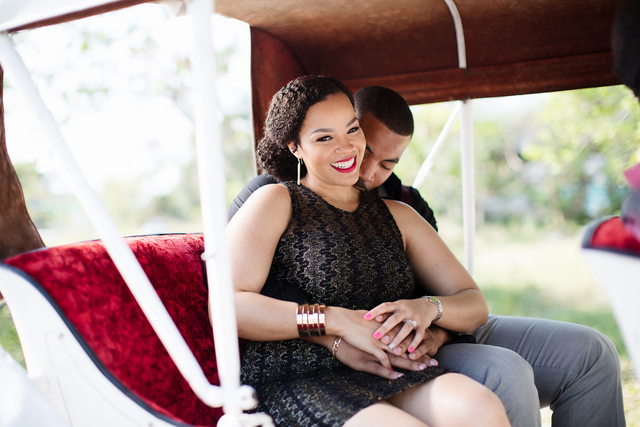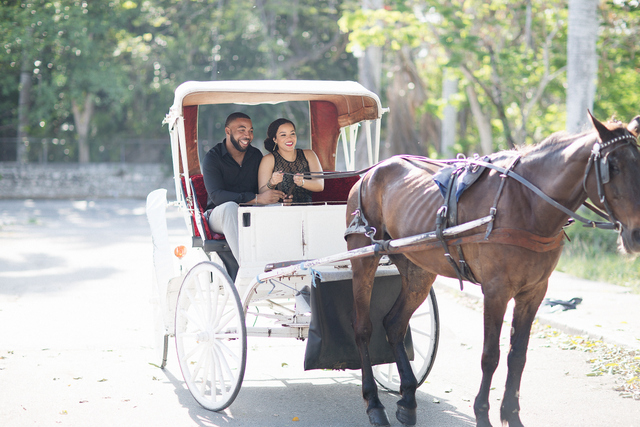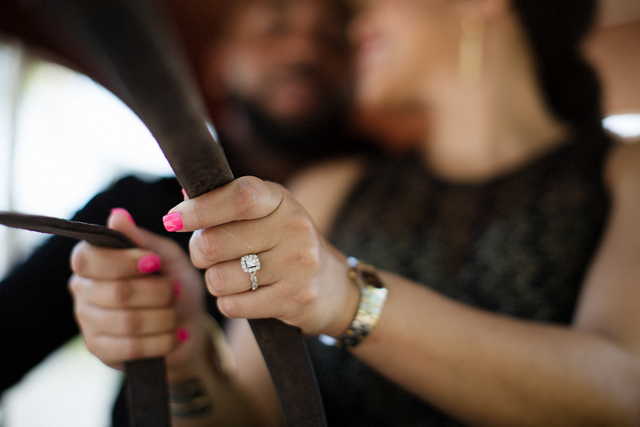 Engagement story from the bride-to-be:
On the first day of the year in 2015, I was totally oblivious as to how my life would change that day. To my knowledge I was going to an annual New Year's family function. But to my surprise, it was surely a SURPRISE! Out of nowhere was the voice of a family friend serenading me and leading me to the outside, I was totally confused. I then saw that the outside was lit with icicle lights and adorned in all white, at this point I blurted "Oh my God No!, I mean YES, but nooo this can't be real!" At that point Jamal knelt and with a choked up voice he asked me to marry him!! I indeed said YES!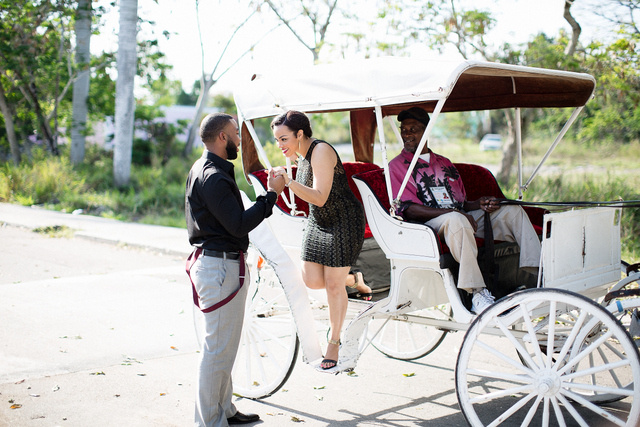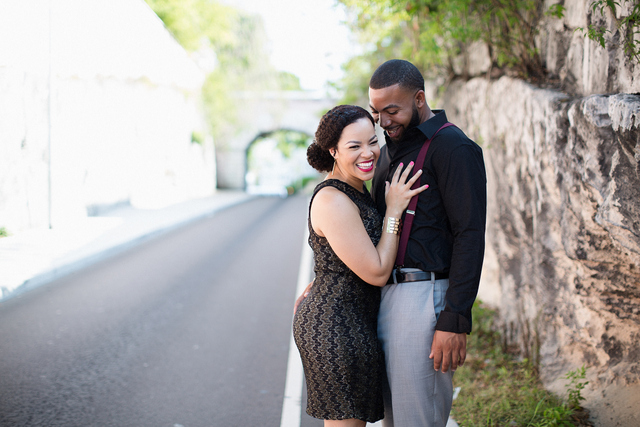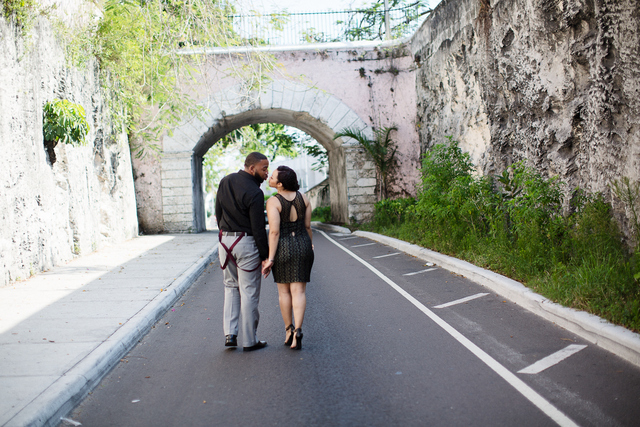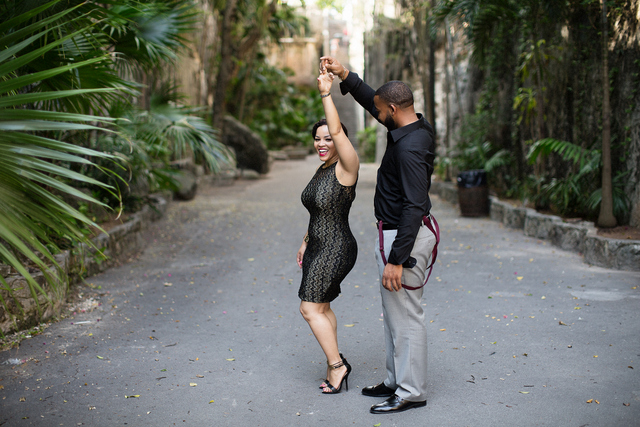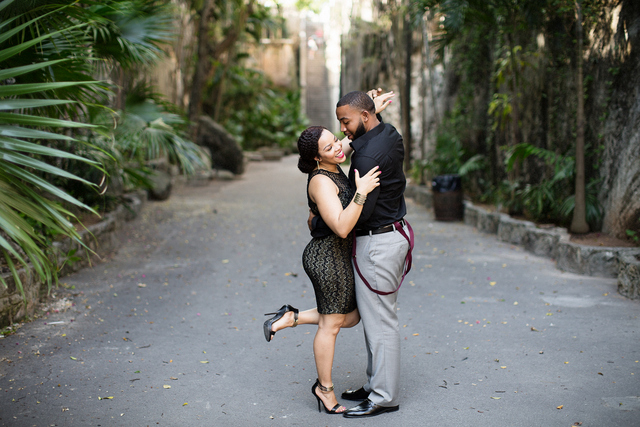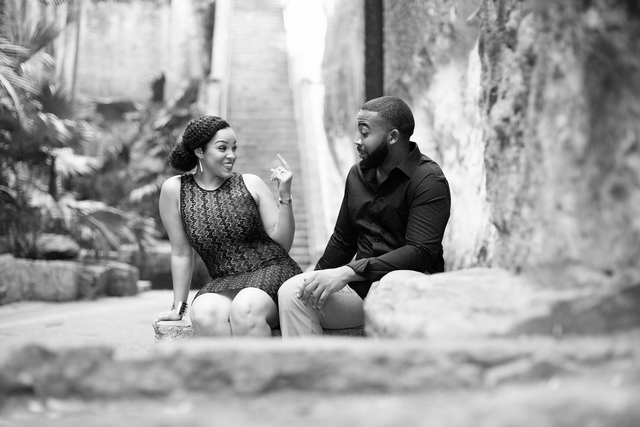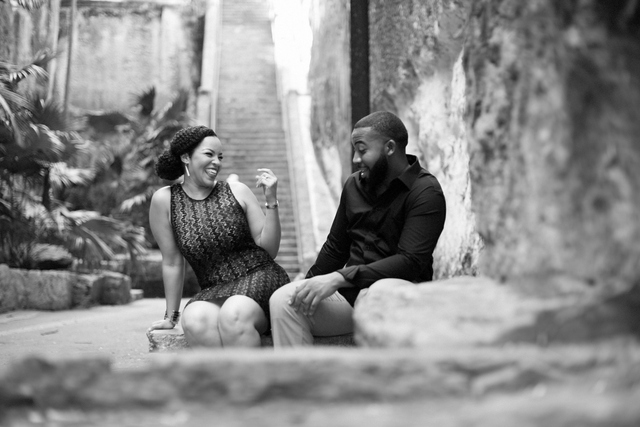 For the Groom: Walk us through the behind the scenes of creating this special day:
After the many challenges and all the happy moments in October 2014 I realized I can't do it all over with anyone and I will never love another like Rashan. I made many sacrifices and bought a ring I know she would love to ask her to be with me forever. I did not tell anyone anything until I had the ring and it was people I knew would not utter a word to my inquisitive girlfriend. Her aunt (Jennifer) and I had many long conversations planning a surprise engagement. January 1st 2015 I got down on one knee in front of close family and friends. She said YES!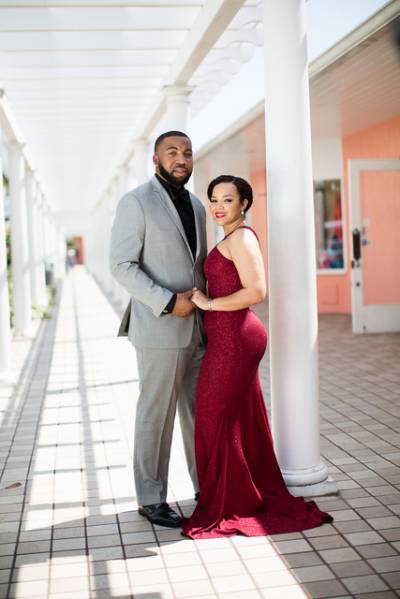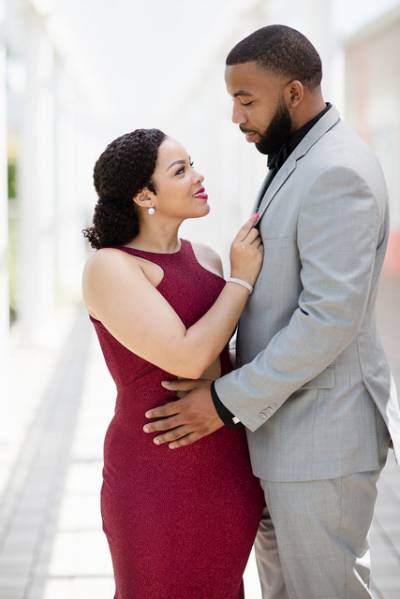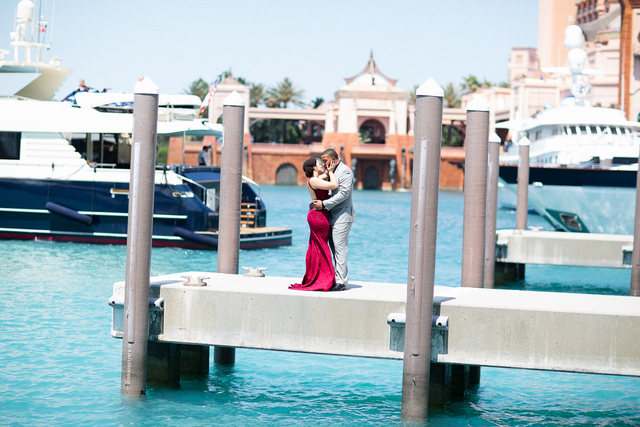 What was the theme of your Engagement session?
Our inspiration for the e-session came from the theme we chose for the wedding, which is vintage. Vintage, capturing nature, with a mix of sensual and fun, which we think somewhat describes us classic, romantic and fun!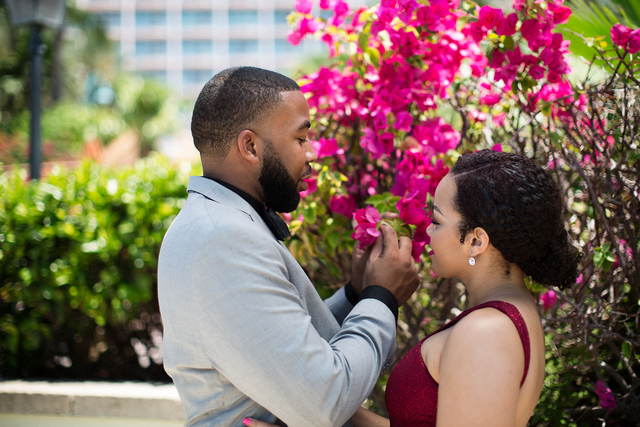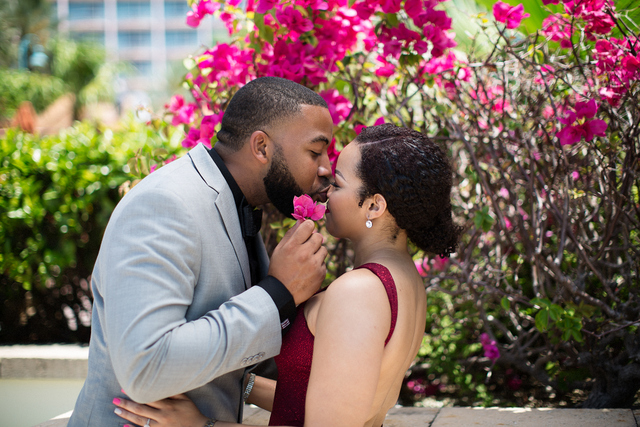 What makes your love special?
Constant renewal and daily mutual expression of our Love! We've realized that it is a full time job where we actively commit to each other daily.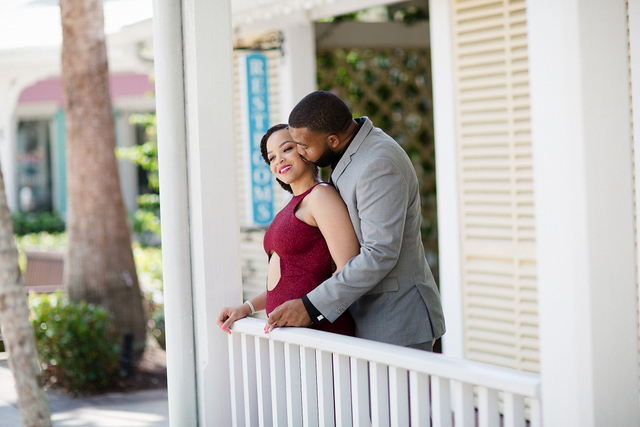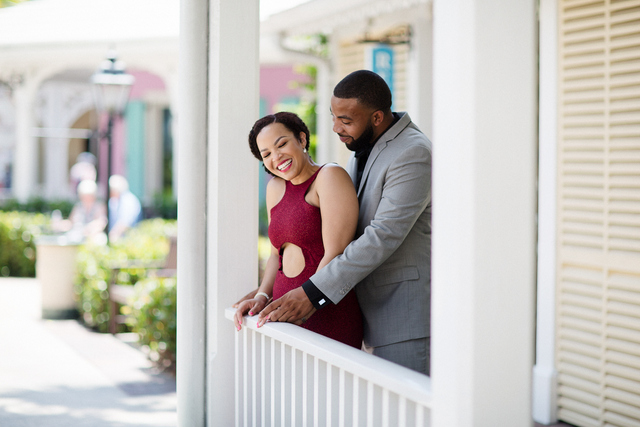 What are you most looking forward to about your wedding?
Saying I do and hearing it in return. Sharing the commitment publicly with family and friends whom we love, and of course the celebration that follows.
Wedding Details:
Unique and fun bridal party with a traditional Anglican wedding ceremony, followed by a vintage outdoor cocktail hour and reception.
Congratulations to Rashan and Jamal! We wish you a wonderful wedding and marriage.
Vendors:
Photographer: Stanlo Photography!
Beauty – Make-Up: T's Artistry
Curated by our Wedding Features Editor, C.K. Alexander. C.K. is the owner and founder of Love Ink and Brownstone Bridal. Keep up with C.K. on Twitter here: @Love_Ink