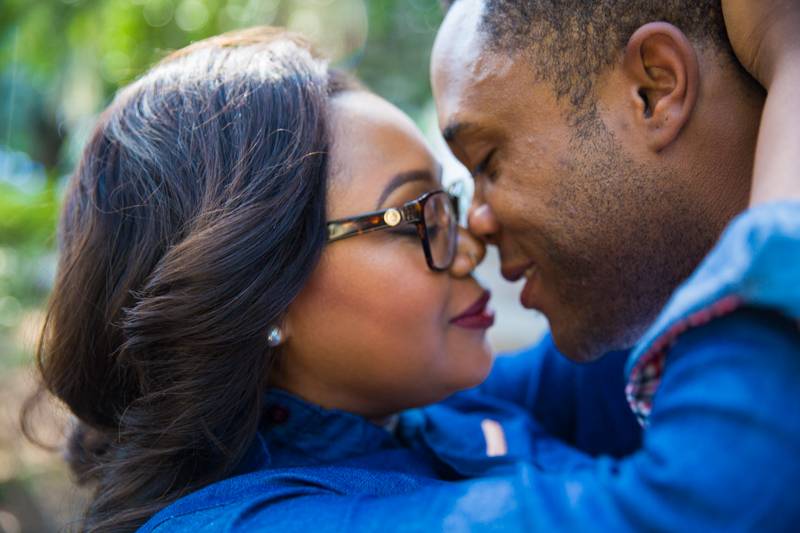 Tameisha and Taurean's love story started as a high school love affair. "I saw Taurean working at Taco Bell in high school in year of 2000. His brother was also talking to my cousin at the time so I've seen him around. We started talking, going out together while in high school, I was a senior, he was a junior at rivalry schools, then he broke my heart," recalled Tameisha. However, as fate would have it, the high school sweethearts would have a second chance at forever. "In 2009, we found each other again and he told me that this time around he wasn't letting me go," said Tameisha. Three months after their union, the couple welcomed a baby girl into the world on August 30, 2010.Taurean knew that he wanted to spend the the rest of his life with Tameisha and proposed on Christmas morning. The happy couple was set on a short engagement and got married 5 days later on New Year's Eve at the courthouse. After six years of marriage, Tameisha and Taurean are planning to renew their wedding vows and finally have the wedding they both dreamed of. Check out their romantic session captured by Andre Brown Photography.
Bride: Tameisha Rene'e Simon, 32, ENT Practice Coordinator
Groom: Taurean Matthew Simon, 31, USArmy
Place of residence: Beaufort, SC
Engagement Shoot Location: Forsyth Park Savannah, GA
Wedding date:12/12/15
What makes your love special?
Our love is special because we are friends before anything. If we have a problem we don't run from the problem. We address the issue and work pass it. No marriage is a cake walk, but the walk is better when you aren't walking alone.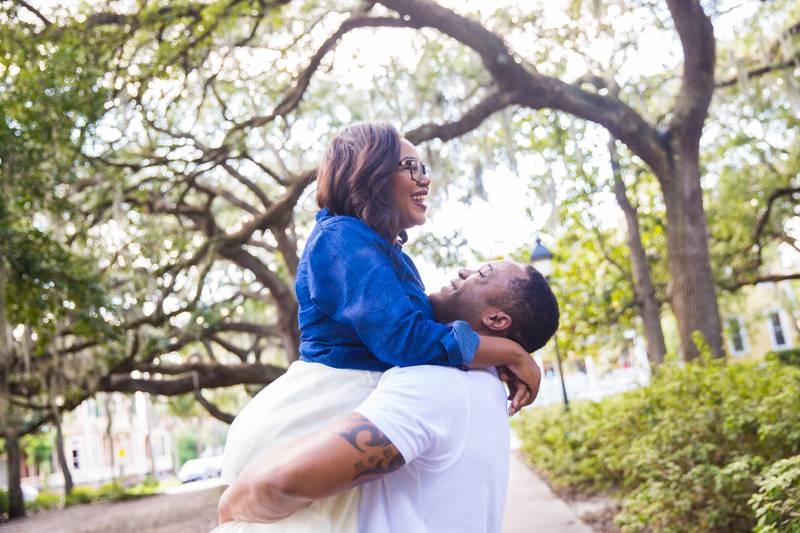 Were there any memorable moments during the shoot?
Our session in the park was fun. We are always clowning and being silly so there was lots of laughter in the air.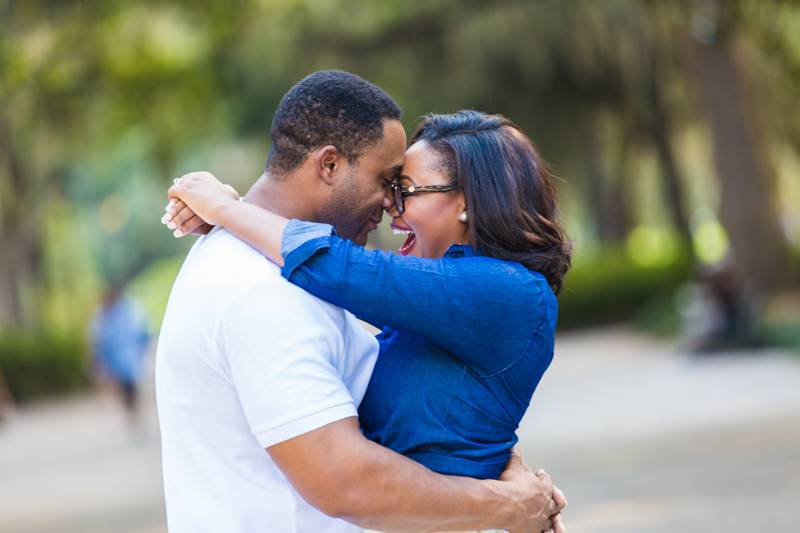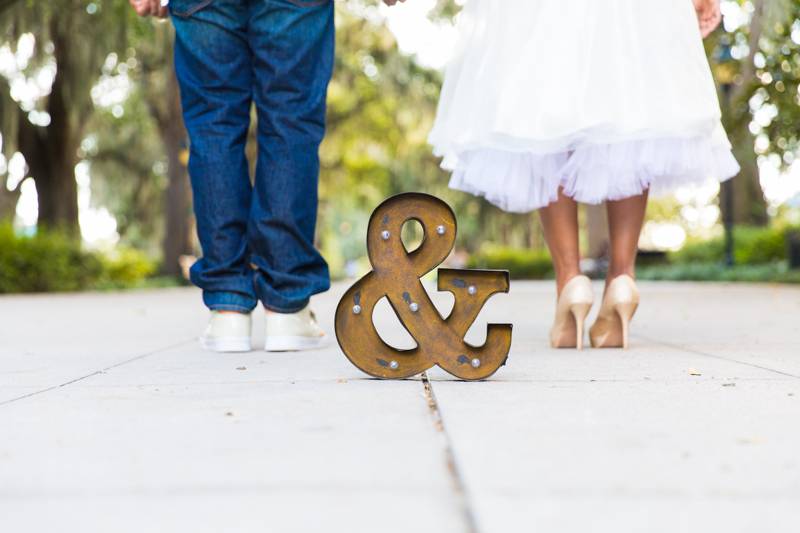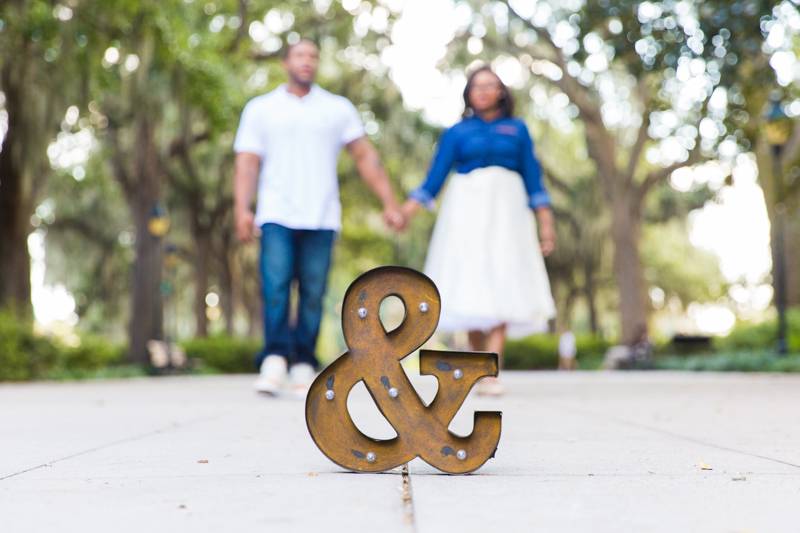 What are you most looking forward to about your wedding?
I'm just looking forward to marrying my best friend again. We have been married for 5 years, but together for over 6. Everyday isn't a cake walk but we walk our battles together not leaving one behind.
Have you started planning your wedding?
Although this is a renewal, we've never had an actual ceremony so wedding planning is stressful! Lol, next time we're just going out of country.
Congrats to the happily married couple Tameisha and Taurean! We wish you many more years of wedded bliss.