Although Melanie and Lance both attended high schools in the same city, their paths didn't cross until July 4th, 2011 at the Essence Music Festival in New Orleans, LA. The two have been together ever since and will be celebrating their union with a "Bohemian Romance" themed wedding at Miramar Beach in Destin, FL. Check out their Bayou engagement session in Lafayette, LA, captured by MOSAIC BY MG!
Bride: Melanie Waters 28, School Nurse at Northside High School
Groom: Lance Broussard 28, Owner and Barber of Prezidential Kutz
Place of residence: Lafayette, LA
Engagement Shoot Location: Bayou Teche Breaux Bridge,LA
Wedding date: 7/18/15
Engagement story:
Christmas Morning we were opening gifts and he gave me an empty box with money in it and said this would be the down payment on a ring he began picking up wrapping paper on the floor while on his knee and said u have one more gift not thinking anything of him kneeling I opened a larger box and the ring was in a ring box and he asked if I would marry him!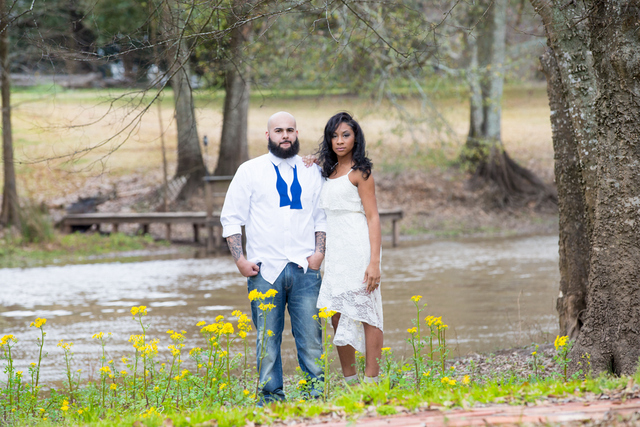 From the Groom: Walk us through the behind the scenes of creating this special day ?
We have two kids and Melanie is super family oriented and I knew how important it was to have the kids involved. I thought what better way than when we are all opening gifts Christmas morning. I didn't even let her get all dolled up I wanted her to be in her PJ's, relaxed, just normal!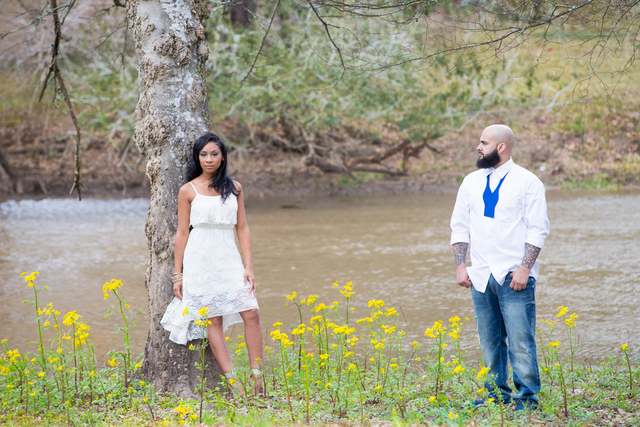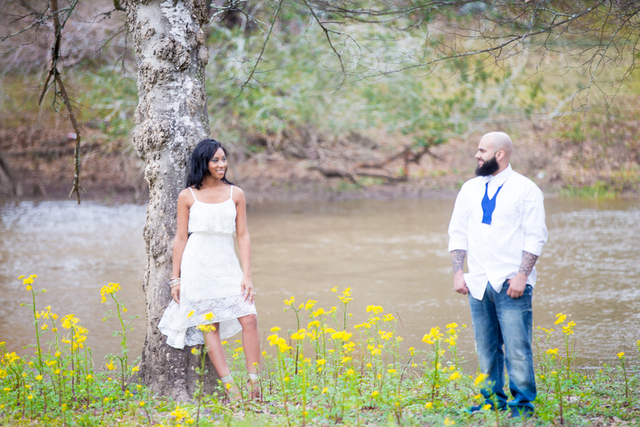 What makes your love special?
We do not conform to what everyone else is idolizing as LOVE we just do US. Keep our relationship private not everything should be shared on social media sites.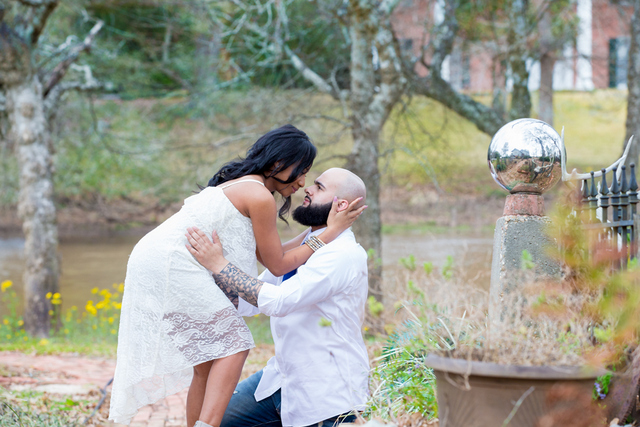 What are you most looking forward to about your wedding?
FINALLY becoming Mr. and Mrs. and sharing our day with our kids, family, and friends!
Have you started planning your wedding?
Yes, it will be a private invitation only beach wedding and reception with family and friends in Destin, FL.
See more pics in the gallery below: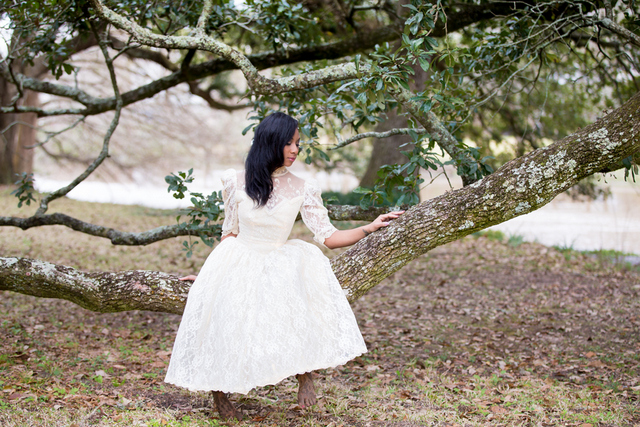 Congrats to the happy couple Melanie and Lance! We wish you a wonderful wedding and marriage.
Vendors:
Photographer: MOSAIC BY MG
Make-Up: Marina J. Waters
Stylist: Marina J Waters
Curated by our Wedding Features Editor, C.K. Alexander. C.K. is the owner and founder of Love Ink and Brownstone Bridal. Keep up with C.K. on Twitter here: @Love_Ink