Anthony and Sheena met in August of 2001 and have known each other for 14 years. "Our love is special because it's unique. There aren't any rules that we follow. I'm a creative soul and tend to be all over the place, but I feel comfortable with him and within our love," said Sheena. "He's open minded enough to let me be me and accept my quirkiness. Since I'm very creative I come up with creative dates, gifts and projects for us to do and he's always there to participate." The couple lives by the saying "love is a space created by two people." Check out their outdoor engagement session captured by Ivory Door Studio.
Bride: Sheena Steward, 33, Healthcare IT Recruiter
Groom: Anthony Hutchinson, 33, HRIS Analyst
Place of residence: Nashville, TN
Engagement Shoot Location: The Cordelle Event Space, Cumberland Park and The Pedestrian Bride
Wedding date: 4/2/16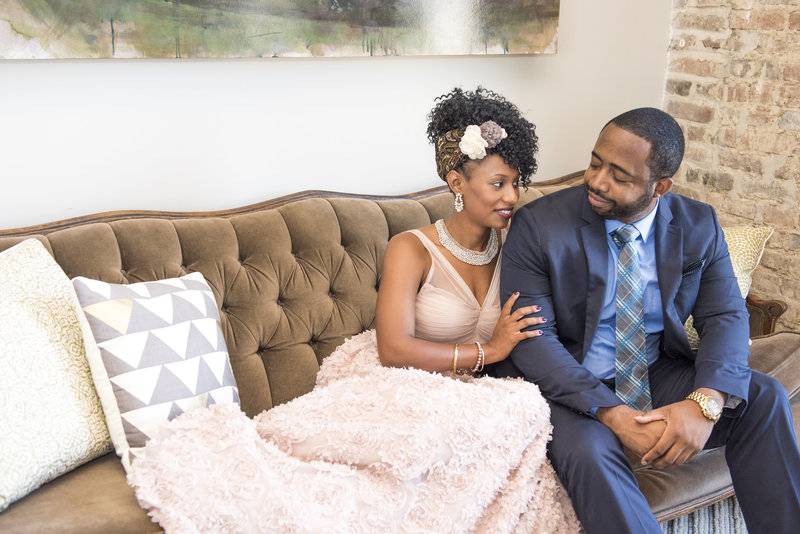 Engagement story:
Anthony sent me a text on Thursday April 2nd and asked if I'd like to go to dinner on Friday night. He picked me up on Good Friday night and we headed to an Italian restaurant called Valentino's. The host was walking us to our table and I wondered why we kept walking down flights of stairs when there were seats available. We finally ended up in what I thought was the basement. I looked at Anthony and said why did they put us down here by ourselves it's dark down here. He told me to just enjoy the night. We had great food, drinks and laughs. It was time for dessert and I LOVE SWEETS, but this particular night I said I'll pass on dessert. He said well I'll get some cheesecake. It didn't think twice about the fact that he doesn't like cheesecake. The waiter comes out with the cheesecake and asks me if I want some. I halfway look up from my phone and say no thank you. Then I caught a glimpse of something sparkling in the cheesecake and immediately told the waiter on second thought I would like that cheesecake. Anthony took the ring out of the cheesecake, came over to my seat, got on one knee and asked me to marry him.
For the Groom: Walk us through the behind the scenes of creating this special day.
The previous day I went to Valentino's and spoke to management to see if they could accommodate my request. They were really helpful and were happy to set it up for me. They said he would have the whole bottom floor to ourselves with dim lighting. When we arrived at the restaurant I told Sheena I had to go put up my coat. I went to the waiter and nervously gave him the ring. After dinner I knew Sheena would order some type of dessert because she LOVES sweets, but this night she surprisingly didn't. I was quick on my feet and ordered cheesecake because she loves it. When the dessert came I was ready for the moment. I took the ring, got on bended knee and asked the girl of my dreams to marry me.
What was the theme of your shoot?
We didn't have a theme. It was more of once we get to the location just let our love show and whatever happens happens. On the way I had an amazing car concert to get us in a good mood.
Were there any memorable moments during the shoot?
All the time spent at The Cordelle was memorable. That space is so AMAZING and it's hard to take a bad photo in there. I really like the pictures captured of us while we were dancing.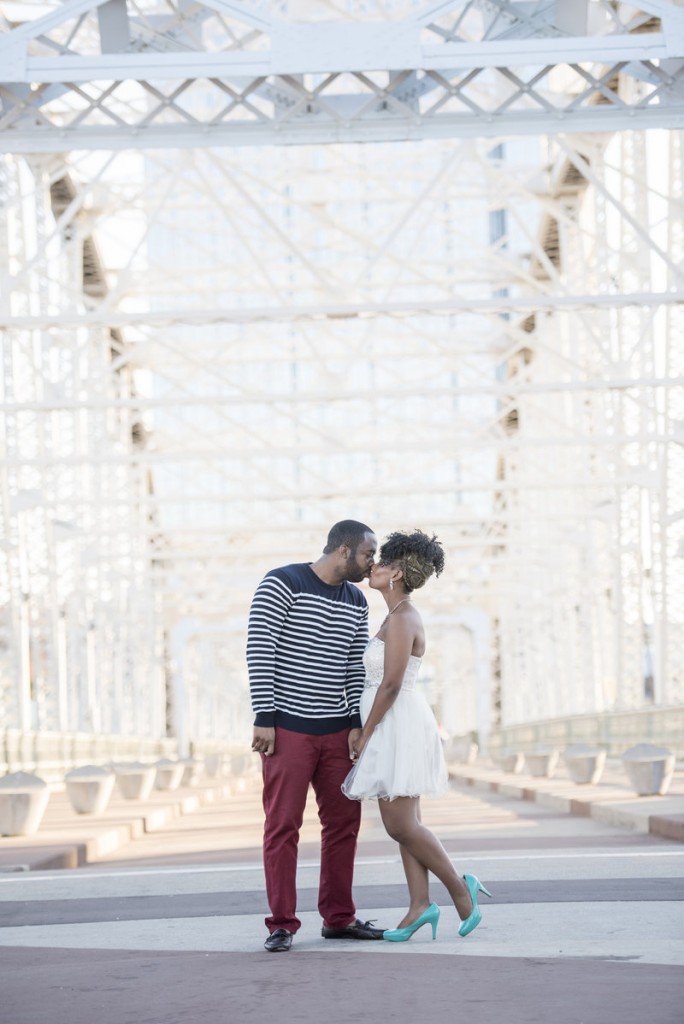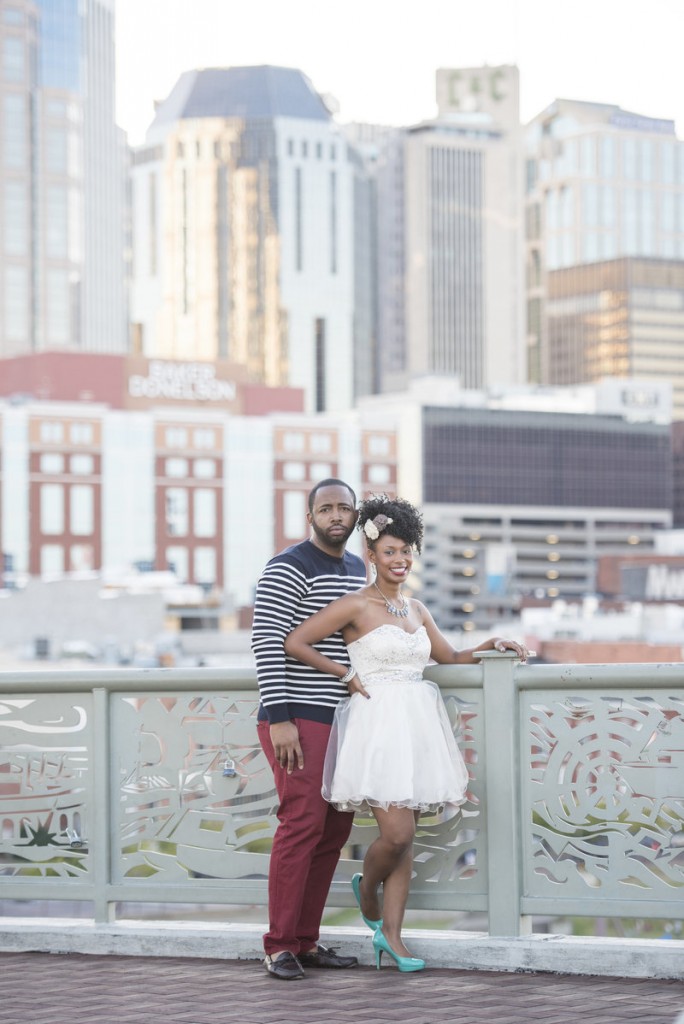 What are you most looking forward to about your wedding?
Wearing my dress is definitely top 3. I love it and it's definitely not the type of dress I thought I'd choose. #2 is the special surprise I have for my guest. I think it'll bring them laughter and happiness. The thing I'm looking most forward to is saying my vows. I'm a writer so being able to write and recite my vows is going to be amazing. Not to mention that I have something up my sleeve when I'm saying my vows.
Have you started planning your wedding?
Yes, I'm not an organized person so this has really made me get a plan and stick to it (somewhat lol). All of the major things are taken care of. Right now I'm just taking care of the small things. We were in the process of having a home built and we just closed on it two weeks ago so for the past few months I've been in extreme go mode while planning the wedding and making sure our house turned out the way we envisioned it.
Congrats to the happy couple Sheena and Anthony! We wish you a wonderful wedding and marriage.