Jannique and Girum met in the in Fall of 2010 in an economics class while they were both students at the University of Phoenix. "It started with us taking breaks together from class to finish our conversation, and we've been together ever since," said Jannique. The happy couple is planning to tie the knot this September. Check out their romantic engagement session, captured by Nick Tetty of JB Elliott Photography.
Bride: Jannique Greenland, 28, Federal Government Employee
Groom: Girum Ali, 27, Independent Contractor/Business Owner
Place of residence: College Park, MD
Engagement Shoot Location: Georgetown Waterfront Washington, DC
Wedding date: 9/4/16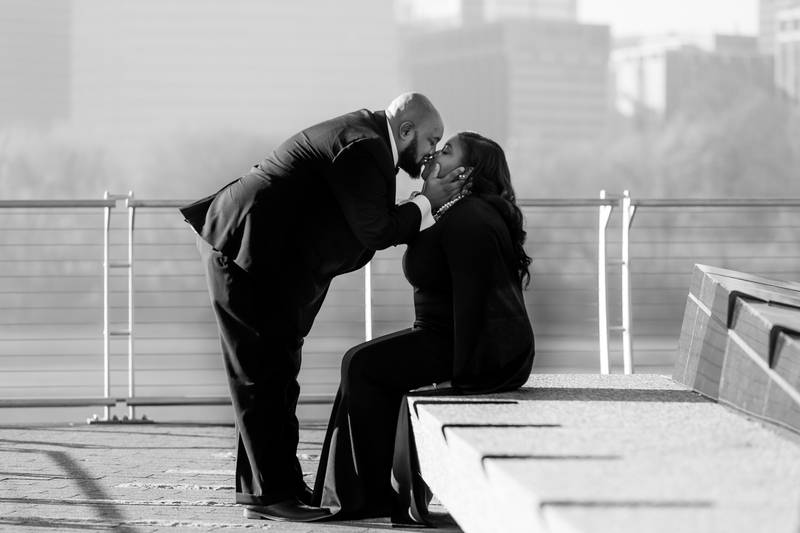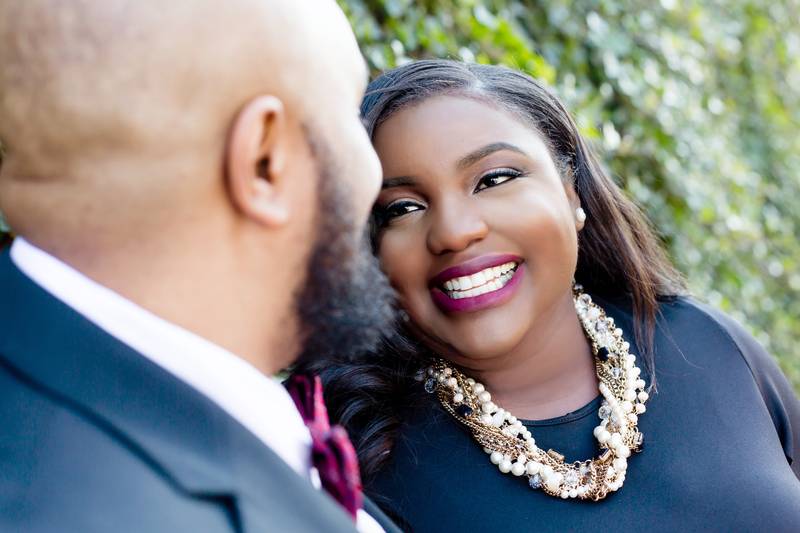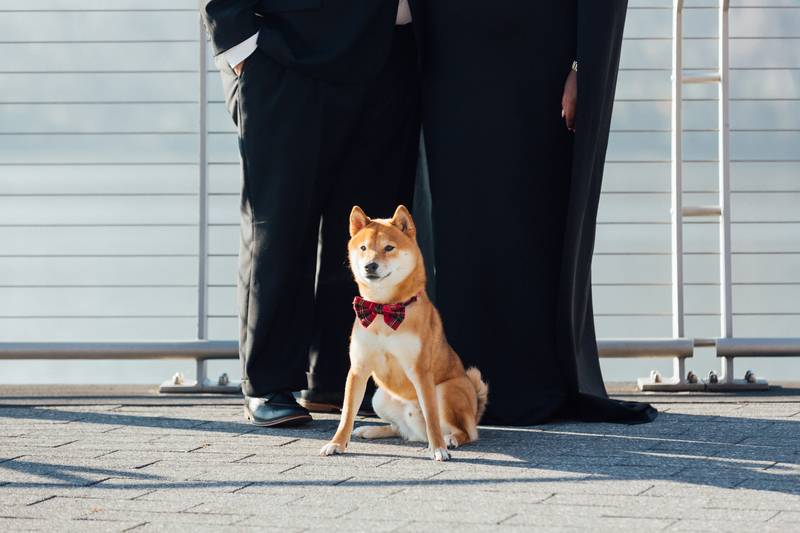 Engagement story:
We took a trip to to Niagara Falls, Canada for our anniversary in September 2013. We came close to a bench near our hotel where we sat to people watch, listen to the waterfalls, and to take in the scenic view. He placed his arm around my shoulder, as we were deep into conversation to ask me if I noticed something different with his pinky finger. Girum is always up to no good so I didn't think anything of it and quickly answered "no I don't see anything wrong with your pinky." I noticed he got awkwardly silent so I looked and smile while he proceeded to ask, "Will you marry me?" After returning back to Maryland Girum later expressed that he wanted a do over because he did not get down on one knee. I took that opportunity to throw in my two cents for him to talk to my mom. Fast forward to 2014 the day before my birthday Girum finally spoke with my mom and got down on one knee before we left home to run some errands.
From the Groom: Walk us through the behind the scenes of creating this special day. Jannique is just as special and unique as her name. Her heart is always looking to share, her mind is thinking of others and her soul is pure joy. The road trip was to symbolize to her that wherever we are, we will always fill our moments with memories of laughter, serenity, adventure, and joy. She truly is my rock. My thought was to create a moment that would last forever, but while we were there I was so excited that I couldn't wait and purposed the first night we were there. That moment in its self made the stay there that much more special as we embarked into the next chapter of our life together. We sat on the bench talking, laughing, and planning our stay while watching the falls illuminating light show. Overall the moment I wanted to create, created its self. Afterwards not getting down on one knee bothered me so I told her I wanted a do over/extension of the proposal.
What makes your love special?

Being friends and balancing one another.
What was the theme of your shoot?
Dressed up while touring downtown Georgetown.
Were there any memorable moments during the shoot?
It felt like we were on a sophisticated date with cameras. Strolling through Georgetown, everyone stopped to tell us how great we looked. Also having our dog Sir Maxximus joining us.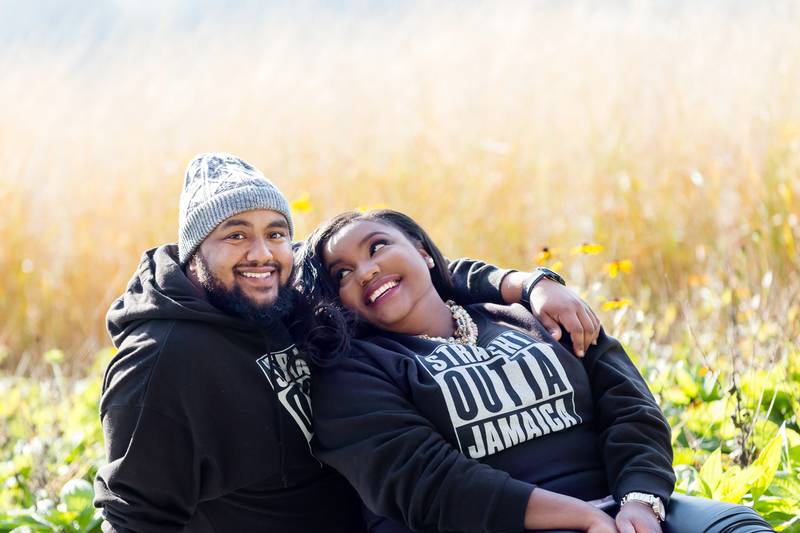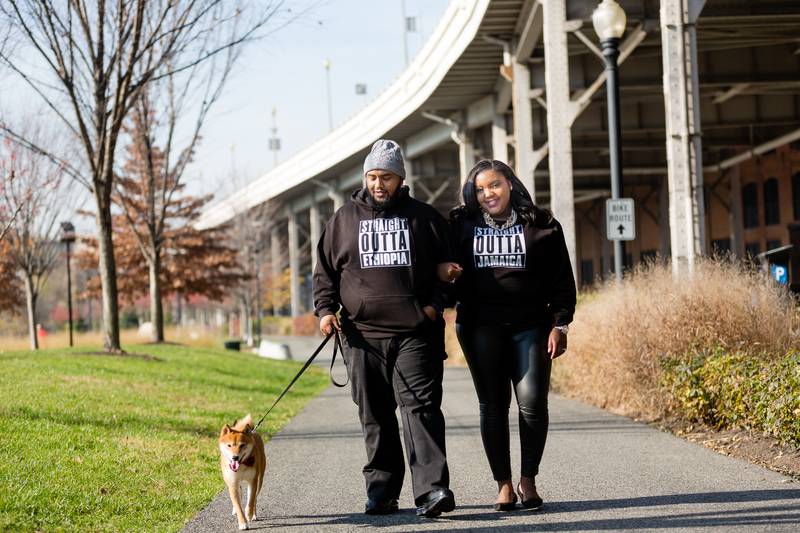 What are you most looking forward to about your wedding?
The party and everyone coming together in one space.
Congrats to the happy couple Jannique and Girum. We wish you a wonderful wedding and marriage.
Vendors:
Photographer: JB Elliott Photography
MUA: Toshia Mossen
Dress: Nikki's Bridal
Wedding Planner: C'est Belle Events