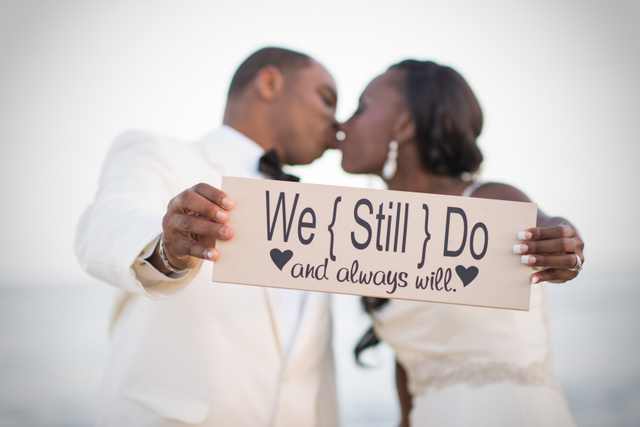 The only thing more special than saying "I do," is getting to say it again to the same person you vowed to be with forever. Mercedes and Brian met in high school in 2002. Mercedes was a sophomore and Brian was a senior. The lovely couple first got married 10 years ago as teenagers and have been together for twelve years. This vow renewal is extra special because this will be their first actual wedding celebration with friends, family and their 5 beautiful children. Check out their beautiful beach vow renewal ceremony at the Waialae beach, in Honolulu Hawaii. Every special moment was beautifully captured by Missy Rich and Joseph Esser! See more from their special day below.
Bride: Mercedes Francis, 27, Psychology Student at Ashford University
Groom: Brian K. Francis, 29, U.S. Army
Place of residence: Schofield Barracks, Hawaii
Wedding date: 5/17/14
Honeymoon Destination: Maui, Hawaii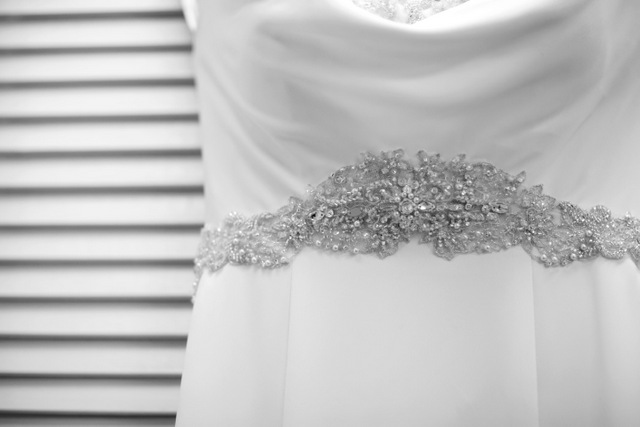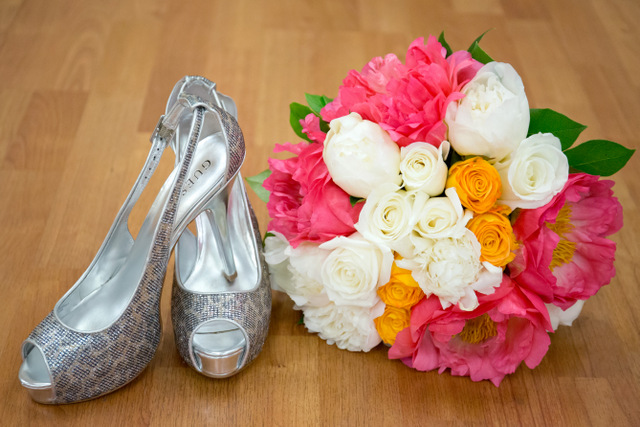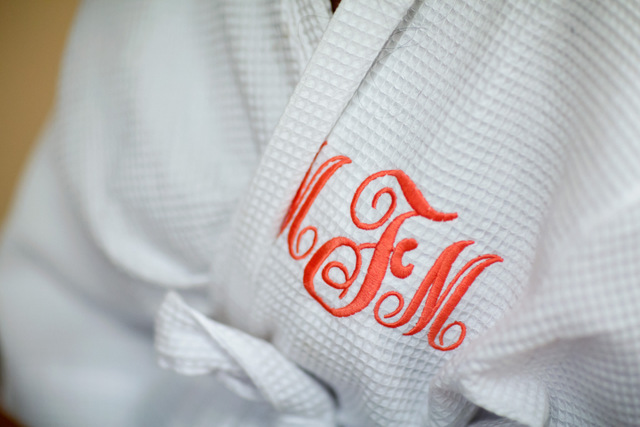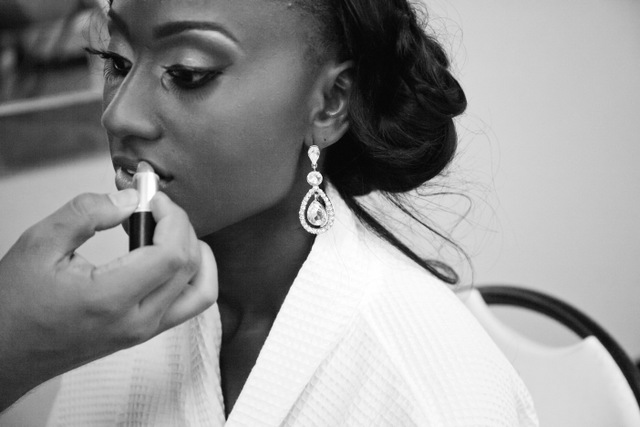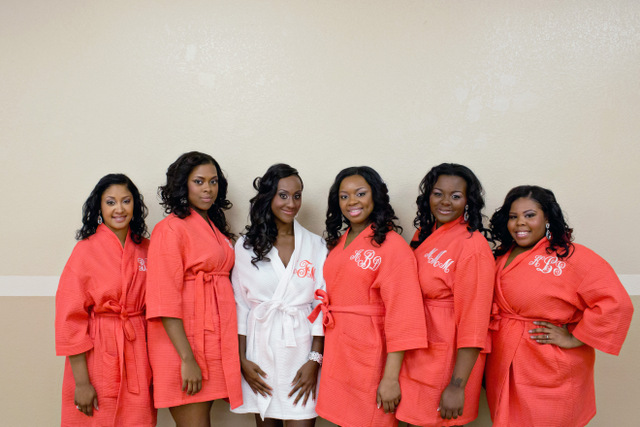 Engagement story:
Because we were so young Brian could not afford a ring, so we did a quick engagement and we got married at the local court house. A day later Brian was deployed to Iraq. Over the months while he was deployed he saved up enough money to buy me a beautiful ring. He came home on a surprise visit and got on one knee and proposed to me while playing "Forever" by R.Kelly. It was one of the most emotional moments that we have ever shared together.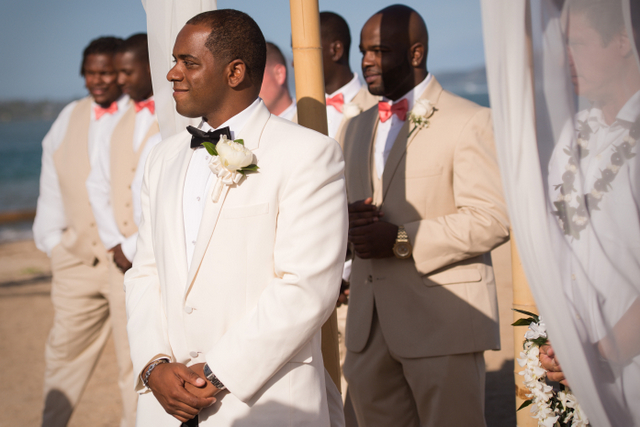 From the Bride:
My wedding experience was somewhat stressful, because I planned every single detail by myself, but I enjoyed every second of it. On my wedding day I was extremely nervous because I wanted everything to be perfect. I did not expect us to be emotional because we have been married already for 10 years, but it was the complete opposite. As I walked over the bridge on my daddy's arm it finally sunk in; that my dream wedding was finally taking place. As I looked up at the beautiful scenery and glanced at my handsome husband in tears I began to cry tears of joy. I felt at peace! My wedding day was truly the best day of my life. Even after 10 years of marriage I felt like I had just married my best friend and soul mate…again! The ten year wait was truly worth it because I had everything I ever wanted in a wedding & husband.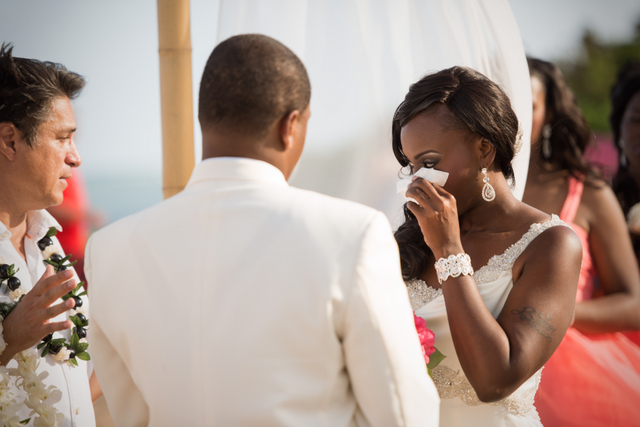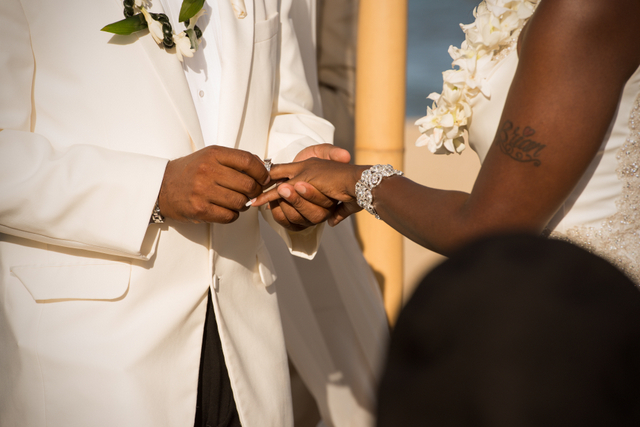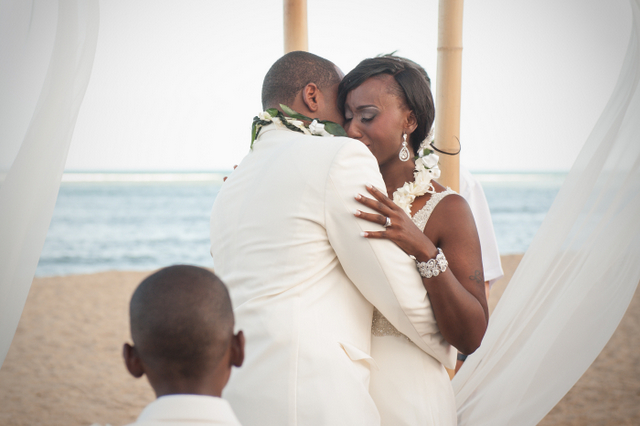 Your best/most memorable moment:
The most memorable moment for us is when we turned around and looked at our family & friends and seeing so many of them in tears. We could truly felt the love and support from them.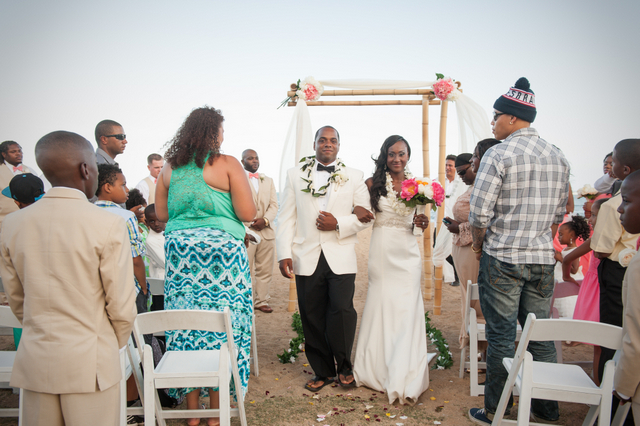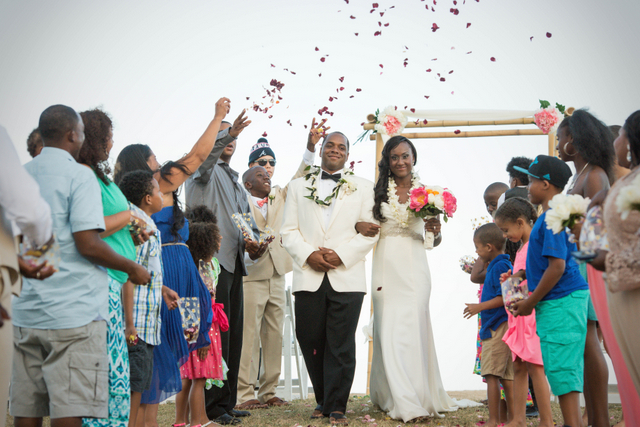 From the Groom:
My wedding experience was very emotional. My wife & I have a lot of history together and we have never had a wedding. The planning was mostly her and I was there to approve things. It didn't bother me because I saw how much she enjoyed it. The actual wedding day was so wonderful. Everything was perfect; the weather, the wind, and even the butterflies in my stomach. I can't believe after ten years of being married I was feeling butterflies in my stomach. Once I finally saw her face all I could do was cry, because I know that she was happy. Our wedding day was the best day of my life and I will never forget or lose the love I have for her.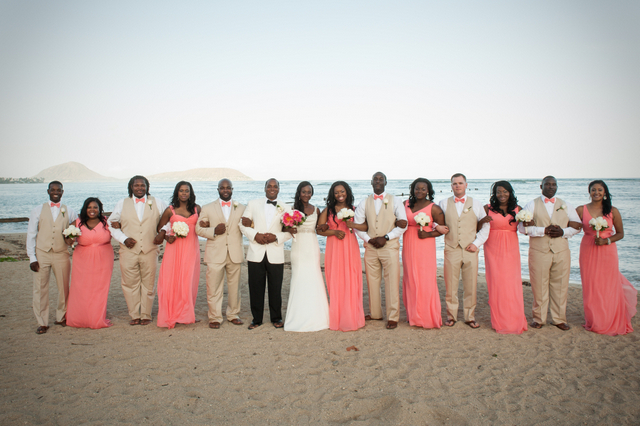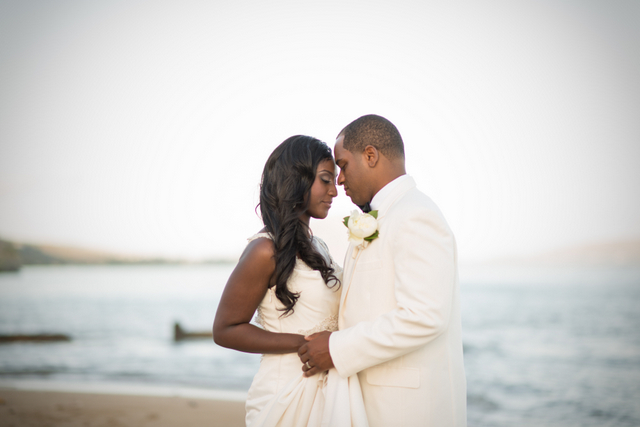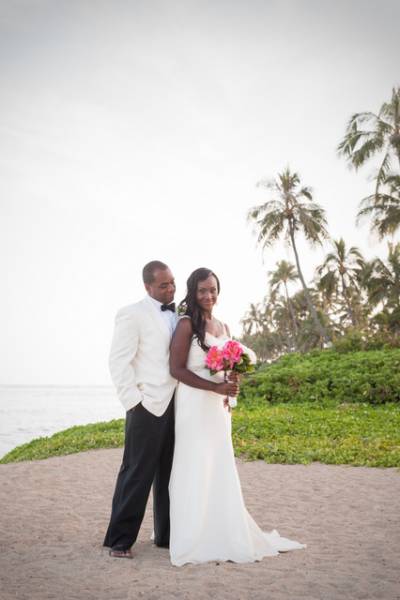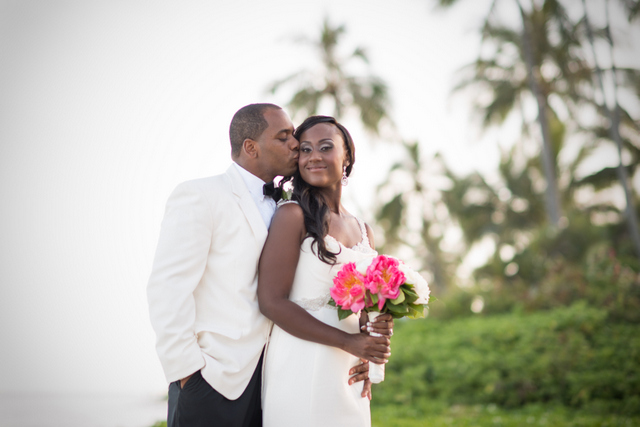 What makes your love special?
What makes our love special is that we were originally married 10 years ago while I was in high school at ages 17 & 19. Because we were so young we were faced with many obstacles that would normally end a relationship, but the love we have for each other has always allowed us to conquer any obstacle that we are faced with.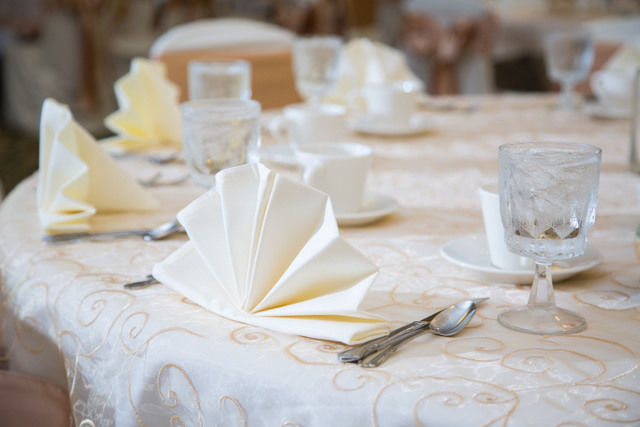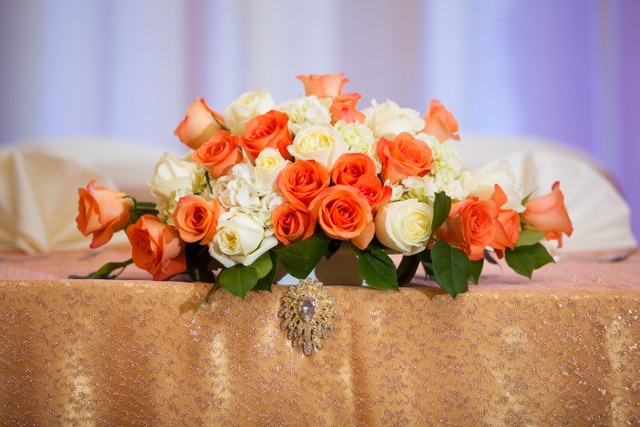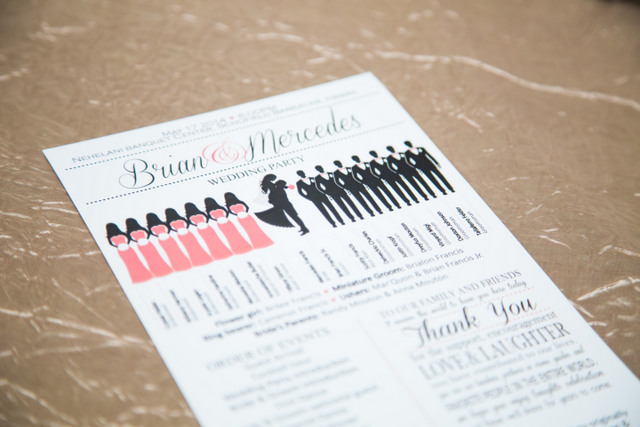 What are you most looking forward to as a married couple?
Now that we have finally had our wedding we are looking forward to growing old together, watching our kids grow, and celebrating the love that we created in high school.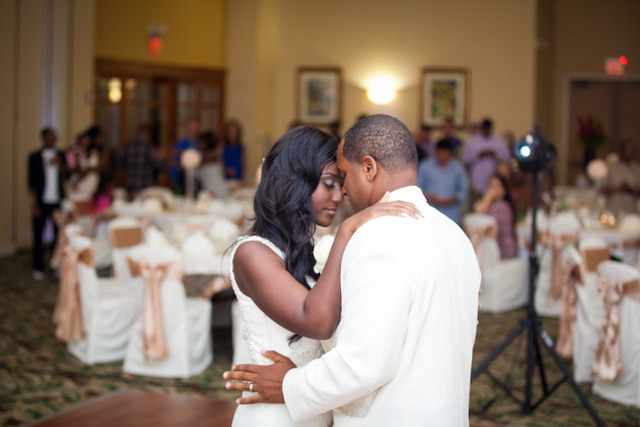 Wedding song:
We did a wedding mix of parts from our favorite love songs.
Celine Dion-Because You Loved Me
Kenny Lattimore-For you
R. Kelly-Forever (The song Brian proposed to me on)
Johnny Gill- It would be you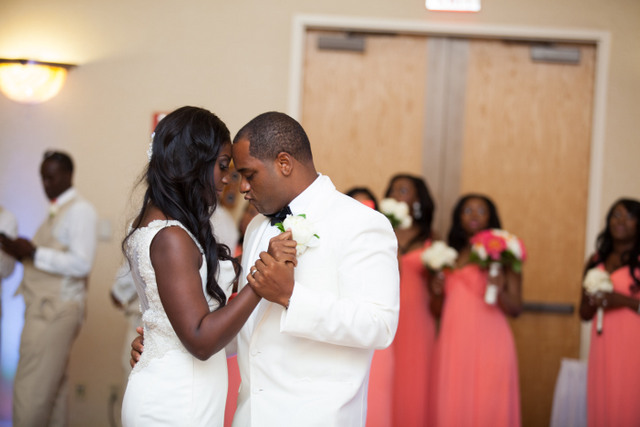 Advice for a Bride/Groom on their wedding day:
The advice I would give to the bride and groom is to remember that it is your special day. Do not try to worry about or try to please others. In addition, make sure to get plenty of rest so that you can enjoy every second of your special day.
Congratulations to Mercedes and Brian! We wish you many more years of wedded bliss!
Vendors:
Getting Ready Photographer: Missy Rich
http://www.missyrichphotography.com/
Ceremony/Reception Photographer: Joseph Esser
Ceremony location: Waialae Beach
http://www.myhawaiiwedding.com/WeddingLocations/Waialae.aspx
Reception location ((name and web link): Nehelani Banquet Hall
http://www.himwr.com/dining/nehelani
Bridal gown: David's Bridal
Bridal party attire: David's Bridal
Groom's tux: Men's Warehouse
Cake: A Baked Romance
Favors: Wine Glasses, Discount Mugs
Wedding planner: The bride
Music: Ryan noob entertainment
Hair and makeup: Dustin (Freelance Mac makeup artist)
Flowers: local florist
Stationery: Magnet Street
http://www.magnetstreet.com/wedding-invitations
Curated by our Wedding Features Editor, C.K. Alexander. C.K. is the owner and founder of Love Ink and Brownstone Bridal. Keep up with C.K. on Twitter here: @Love_Ink