Bride: Candace N. Farley, 29, Pharmacist
Groom: Kofi D. Essel, 29, Pediatric Resident
Place of residence: Silver Spring, MD
Wedding date: 4/21/13
Honeymoon Destination: Honolulu, Hawaii
Candace and Kofi first met briefly in 2005 through a mutual friend in Atlanta, GA. That same friend later came to visit Candace when she moved to the DC area and suggested that she meet up with Kofi, who was in the area attending medical school. The two met for brunch one Sunday and exchanged numbers. They were friends for about 18 months before their first date on February 3, 2011. Two years later and the friends turned lovers celebrate their union in front of family and friends from all around the world at Puritan Mills, in Atlanta, Georgia. Check out their rustic, elegant ATL wedding captured by Lacey Dellapace of Scobey Photography.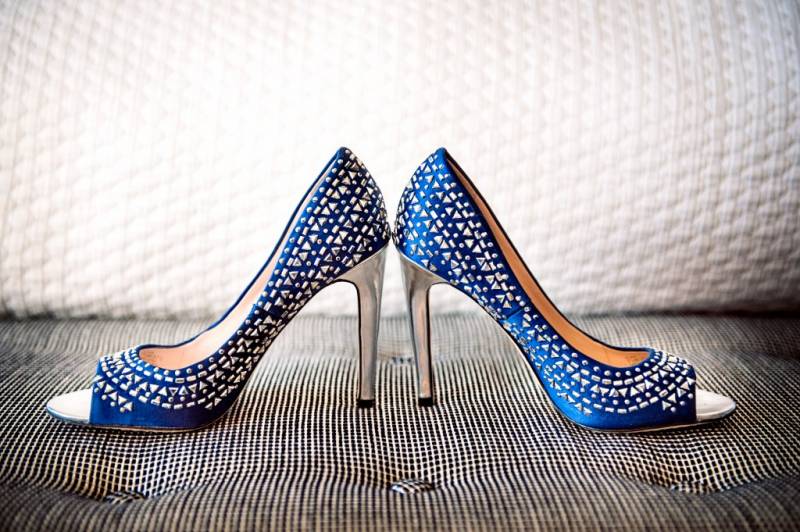 Engagement story:
"Kofi was supposed to be away at a camp through his pediatric residency program. However, he actually came back a day earlier than Candace expected. With the help of her roommate and close friends he managed to get her out of her house for several hours on Saturday, August 18th 2012. Kofi took that time with the help of several other close friends to completely transform her living room into a stroll down memory lane. Complete with pictures, hearts, and his/her favorite quotes. To complete the transformation Kofi hung hidden cameras with live stream video so that her family and his could witness this once in a lifetime event in real time. Candace returned home that evening to the song "Face it All" by Fred Hammond being played and Kofi secretly hiding behind a closed door. He jumped out surprised her and eloquently laid out his intentions and his desire to have her as his wife. She happily said YES!!"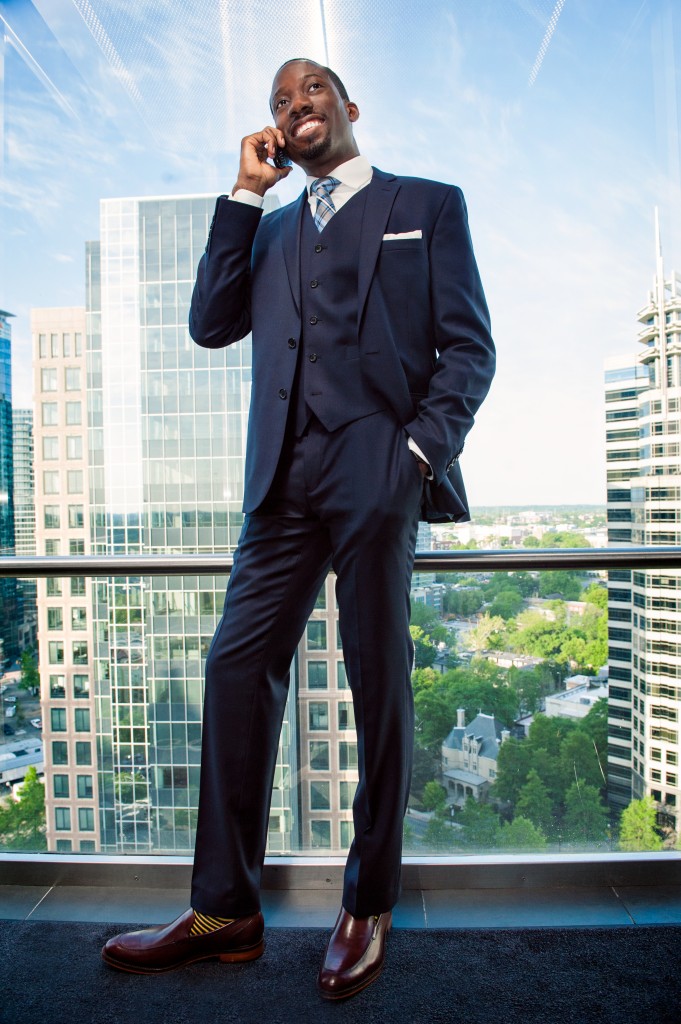 What makes your love special?
Our love is special simply because it was established based on Jesus Christ's great love and sacrifice for us. We live out our lives in response to His amazing love. We live to show each other insurmountable worth at a cost to our own selves even when the other person may not deserve it. A self-sacrificial love, this has become our standard for treatment of each other. Nothing that we ever expect to perfect, but it is the standard that we have chosen to live by daily.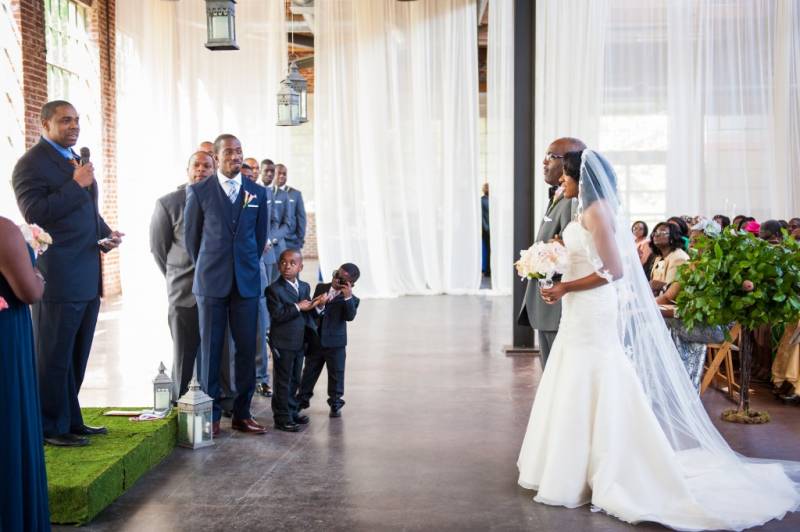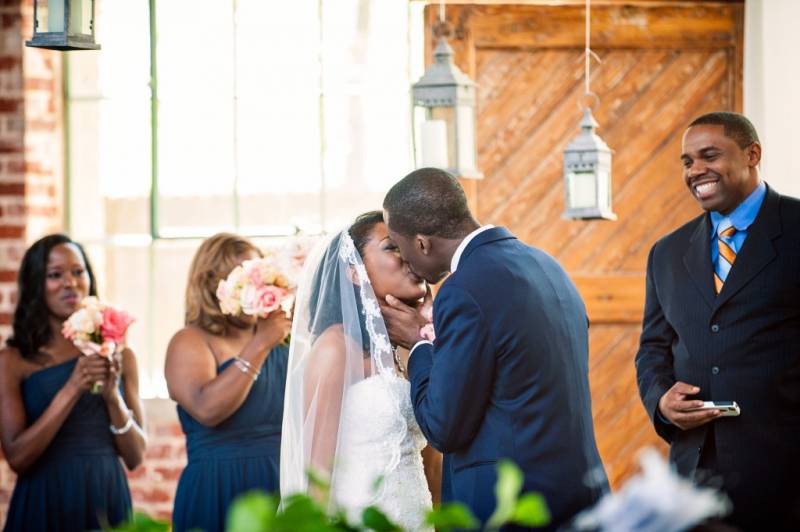 From the Bride:
Sharing the happiest day with those closest people to me, both new and old. I knew this day was important to Kofi and I but I also knew the impact it had on my family. My joy came from seeing my mom, dad, stepmom, and stepdad be able to illustrate to the world how to love unconditionally.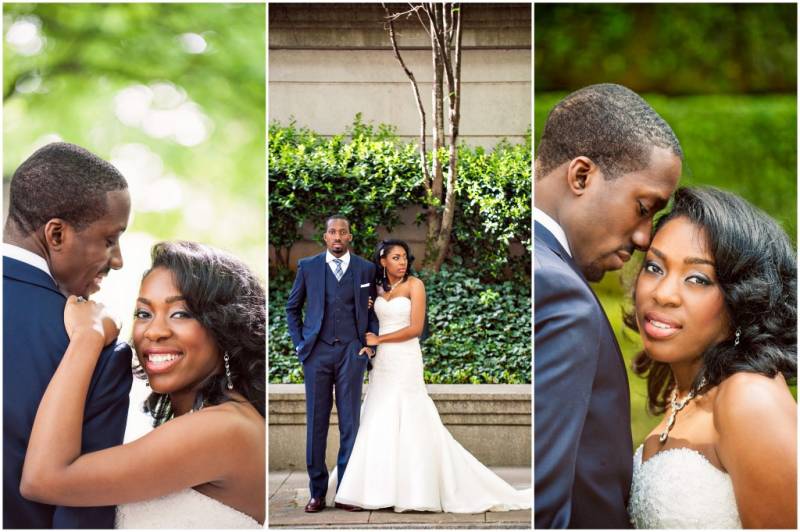 Memorable moments:
The small and yet very memorable moments walking together hand in hand after the ceremony whispering our excitement and gratitude.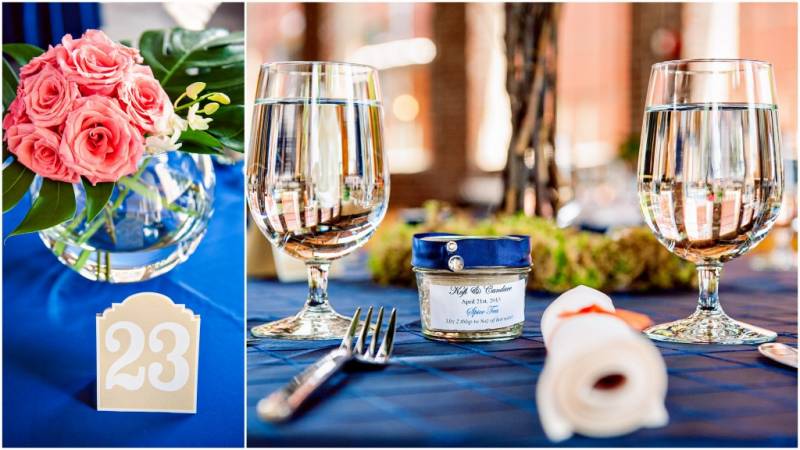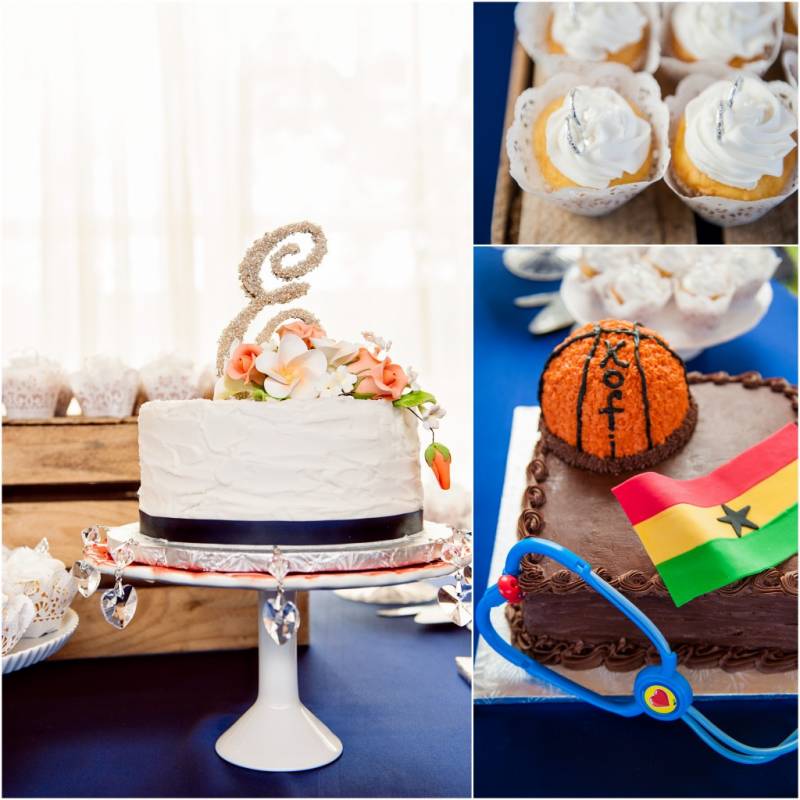 Favorite wedding detail:
The food. Candace is from Atlanta, Georgia and Kofi is from Ghana, West Africa but born in the United Kingdom and raised in Little Rock, Arkansas. We had a very diverse group of family and friends from all over the world and we were trying to create a perfect fusion of flavors to entice everyone's taste buds. Our chef did a great job focused around a brunch style meal with plantains, curried chicken with great spices, and even shrimp and grits.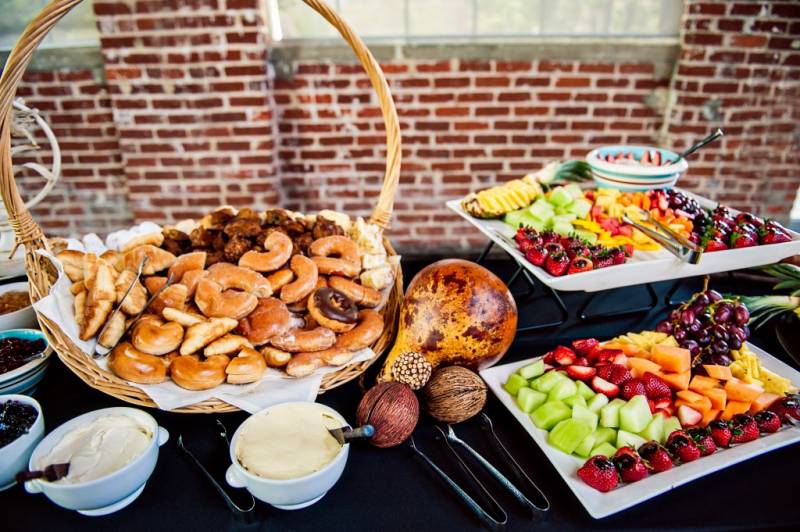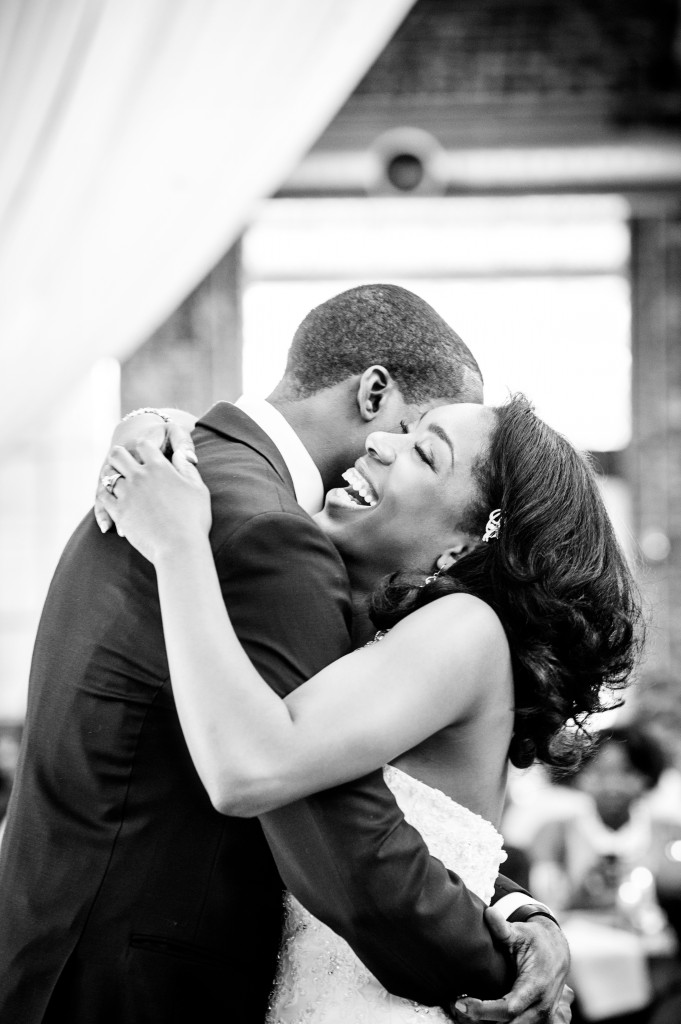 What are you most looking forward to as a married couple?
More and more fun. We share a great sense of humor and very lively personalities. When we are together we can laugh and talk for hours. We look forward to years of sharing together, cooking together, growing together, and pouring out into other couples.
From the Groom:
It was an amazing experience with family and friends from all over the world (Ghana, England, Canada, etc.) standing together and celebrating.
Advice for a Bride/Groom on their wedding day:
Candace: Remember that if things don't go perfect it's okay; your building a marriage the wedding is just A DAY!
Kofi: Do your best to protect your wife, and keep her stress levels low. It can be an emotional day, and you want her to be able to enjoy it to the max.
Congratulations to the lovely couple! We wish you many more years of wedded bliss!
Vendors:
Photographer: Lacey Dellapace www.scobeyphotography.com/lacey
Ceremony location: The Foundry at Puritan Mills http://www.novareevents.com/the-foundry-at-puritan-mill
Reception location: The Foundry at Puritan Mills http://www.novareevents.com/the-foundry-at-puritan-mill
Bridal gown: Mori Lee http://newnatalies.com/bridal/
Bridal party attire: Mori Lee http://newnatalies.com/bridal/
Groom's tux: Charles Tyrwhitt
Cake: Portia Horton
Caterer: Endive http://endiveatlanta.com
Favors: N/A Homemade
Wedding planners: BMoore Events http://www.bmooreevents.com/index2.php#!/HOME
Music: (Deejay TJ) djtj.djtj.djtj.tumblr.com
Hair and makeup: MoniQ's Perry http://moniqshairstudio.wix.com/moniqsatl
Flowers/ Décor etc.: Akeem Clayton http://www.be-zaar.com/akeem.html
t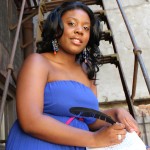 Curated by our Wedding Features Editor, C.K. Alexander. C.K is the owner and founder of Love Ink. Keep up with C.K. on Twitter here: @Love_Ink