Yasmin and Jared met in Tampa, FL at a concert in 2012. The two music lovers began dating New Years day of 2013 and have been together for 2.5 years before getting married this Summer. Check out their special day, captured by Landon Hendrick Photography.
Bride: Yasmin Wells, 23, College Student
Groom: Jared Wells, 28, Multimedia Designer & Hip-Hop Recording Artist
Place of residence: Orlando, FL
Wedding date: 6/6/15
Wedding location: Maitland Civic Center
Wedding theme: Botanical, Garden, Nature, Earth
Honeymoon Destination: Punta Cana, Dominican Republic
Engagement Story:
The idea I had for Yasmin was to try and recreate the moment when I first asked her out before we began dating. I coordinated a way to bring her back to the church campus where I worked. On the grounds of the campus was a small vintage chapel with a large red door and stained glass. The surprise was under the guise that we were going out for dinner on the night of our2 year dating anniversary. I reached out to some of our closest friends to be there waiting inside the chapel before we arrived. We laid rose petals and candles along the aisle in the chapel leading up to the altar. As we approached the chapel, Yasmin began to get suspicious about why were detouring to the church. Thinking on my feet, I expressed I had a surprise which was a photo shoot for our anniversary (which was partly true). Once the doors opened and we walked to the front of the altar, she saw the decorations, photographer, videographer and was still a bit disoriented, trying to put the pieces together. Once we got to the front, I grabbed her hands, looked her in the eyes and reflected on how we've spent the last two years together and it would be my honor to spend the rest of my life with her. As I got on one knee, the tears began to roll down and our friends who were hidden in the chapel revealed themselves and congratulated us with big hugs. We spent the remainder of the day doing a photo shoot and later eating dinner with our close friends.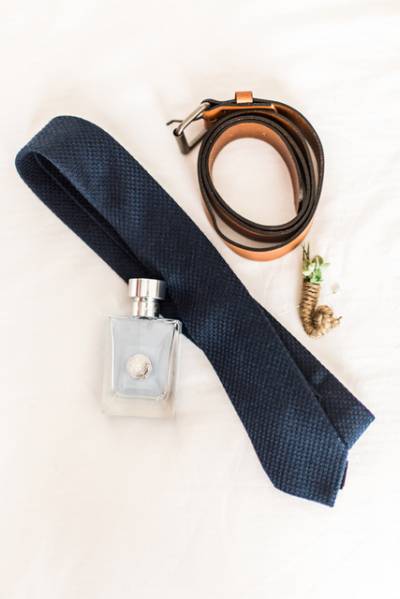 From the Groom:
I knew early on in my mind during our dating years that I wanted to spend my life with Yasmin. Needless to say, I was ready to get this show on the road! Seeing her walk down the aisle, all of our family and friends, and the 6 months of planning come to fruition was invaluable. It truly was a day to remember!
From the Bride:
I was full of excitement!! This was the day that was most anticipated for us. I didn't want any inconvenience, big or small, to get in the way of this celebration. I decided in my mind to focus on what the meaning of marriage was actually about, which kept me at ease and joyful.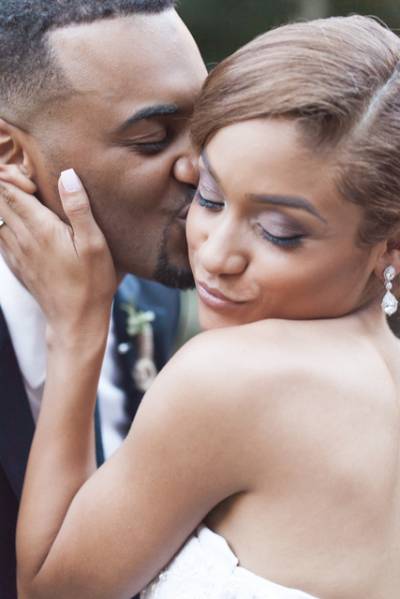 The couple's most memorable moments:
Bride: When we danced for the first time as a married couple!
Groom: How beautiful Yasmin looked walking down the aisle and reciting our vows to one another.
What makes your love special?
We're always cheering each other on and actively supporting one another in all of our aspirations and goals. We've become such a strong team because we admire and believe in one another deeply. We choose to always see the good and believe the best about the other. It's help us tremendously in our closeness and unified us more than we anticipated.
Favorite wedding detail:
Our decorations and cake we're so fitting to our botanical theme. We would be remissed if we didn't give thanks
to some very close friends of ours, The Hayes family, and our wedding coordinator Noemi who went above and beyond with the catering and decor.
What are you most looking forward to as a married couple?
Growing together, exploring and inspiring the world with our union and to discover the internal territory of our hearts that we never knew was within us. We hope to maximize our lives.
Advice for a Bride and Groom on their wedding day:
A word of advice that we were given. With everything that could go wrong, the worst thing that can happen on your wedding is that you two don't get married, everything else is small and not worth your energy and frustration by comparison. Enjoy one another on this day celebrating before God, family and friends. Also don't go into debt for your wedding. Weddings can be expensive but only if you make them. Budget within your means and be creative and resourceful.
Congratulations to newlyweds Yasmin and Jared. We wish you many more years of wedded bliss.
Vendors:
Photographer: Landon Hendrick Photography
Videographer: DeMarco Films
Ceremony & Reception location: Maitland Civic Center
Bridal gown: DHGate.com
Bridal party attire: David's Bridal
Groom's tux: H&M
Wedding planners: Noemi Roberts (Friend)
Music: DJ Marathon
Hair and makeup:
Hair by Yesenia Norris
Make-up: Sephora
Stationery: See & Hear Creative
Groomsmen Stylist: Joshua René
Curated by our Wedding Features Editor, C.K. Alexander. C.K. is the creator of the Single Bride Blog and the owner and founder of Love Ink and Brownstone Bridal. Keep up with C.K. on Twitter here: @Love_Ink