Sabrina and Jamil met in the Civil Engineering program at Pennsylvania State University in 2006. "We met at ages 18 and 20 and recognized early on that we not only shared similar core values, but also shared a healthy dose of ambition," said Sabrina. After graduation, the balancing act of managing careers goals and relationship goals tested thier relationship. For three years the two lived in separate cities spanning different time zones and countries. "It was difficult but we remained committed. We communicated via facetime everyday and although we only saw each other once (sometimes twice) a month, each time was like meeting for the first time and we'd fall in love all over again," said Sabrina. "Our love is special because we have learned to grow together without compromising our individualities. No matter what has been put in our path, we overcame every challenge, together." Check out their elegant rose gold, ivory, blush, and gold destination wedding on the beautiful island of Jamaica, captured by Dwayne Watkins Photography.
Bride: Sabrina Campbell Allen, 27, Environmental, Health & Safety
Groom: Jamil Allen, 29, Environmental Engineer
Place of residence: Downtown Jersey City, NJ
Wedding date: 7/23/15
Wedding location: Half Moon, A RockResort, Montego Bay, Jamaica
Wedding theme: Natural and organic vibe with a hint of glamour.
Honeymoon Destination: South Africa & Mauritus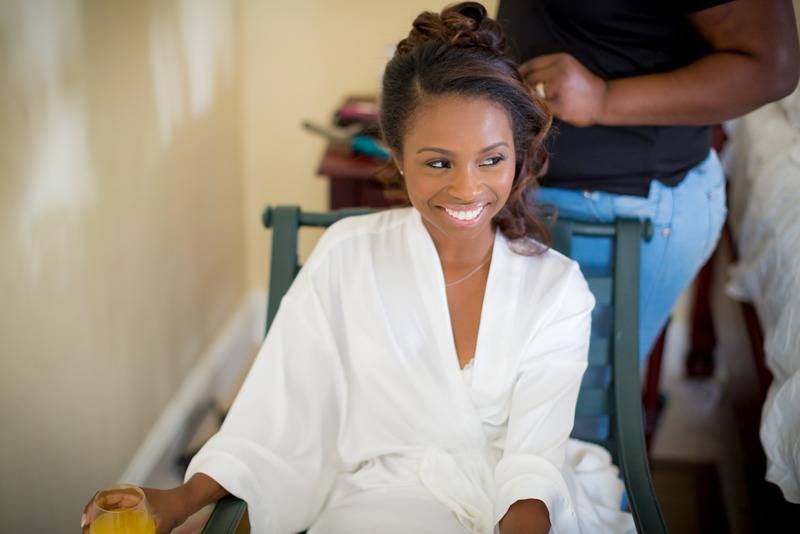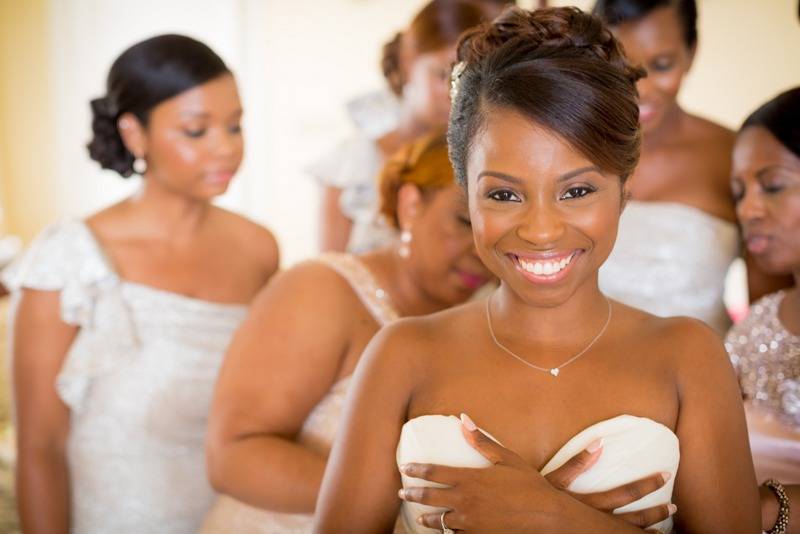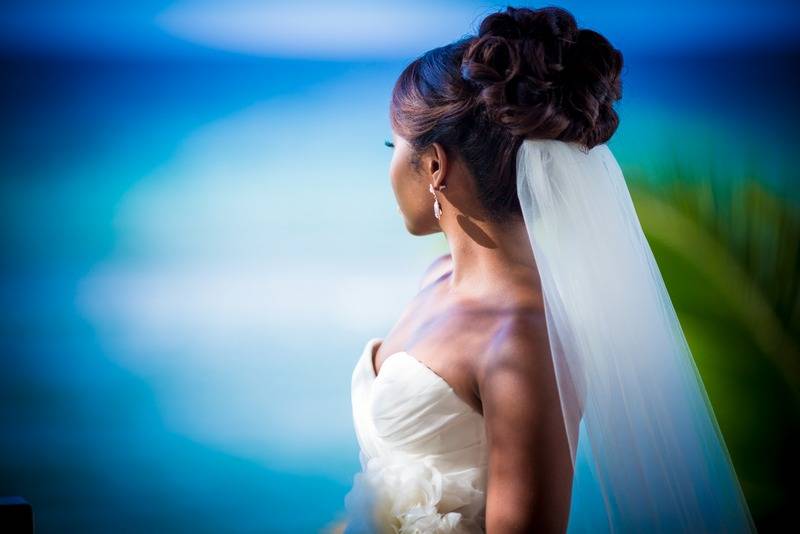 Engagement story:
He told me we were going out on a date (I figured we were going to dinner), however, we get to this random place in the city. When the doors opened, to my surprise it was an art studio. The scene was very romantic. The lights were dim; there were cupcakes, a bouquet of flowers, and a bottle of wine. To set the mood, a playlist of all of our favorite songs from over the years were playing. We had a private painting lesson for a couple hours. Our easels were back to back, so we couldn't see each other's paintings. When time was up, we walked over to mine first and talked about it. Then we walked over to his and there it was, on his painting were the words "Will You Marry Me?" He got down on one knee and popped the question. After all the excitement, he still had more planned. We hopped in a cab, went to a lounge and waiting there were all of our closest friends. We had a couple of drinks and laughs and then decided to go to dinner; but there was another surprise! My family arrived at the restaurant!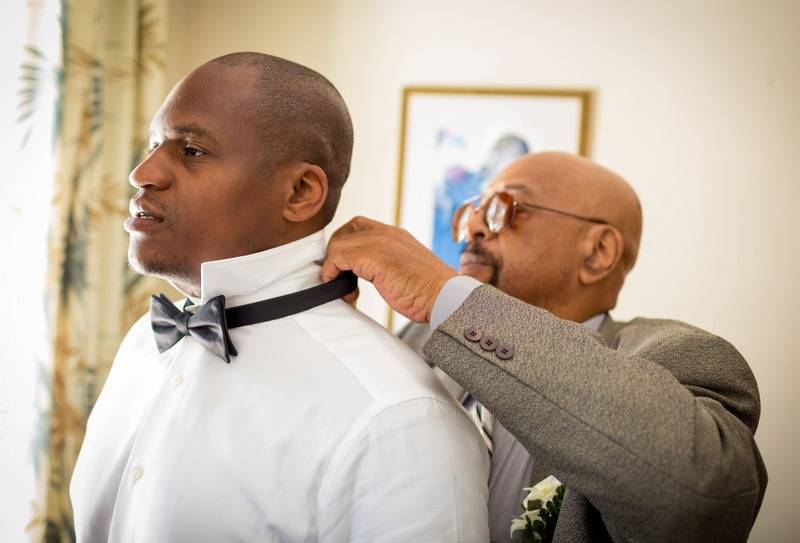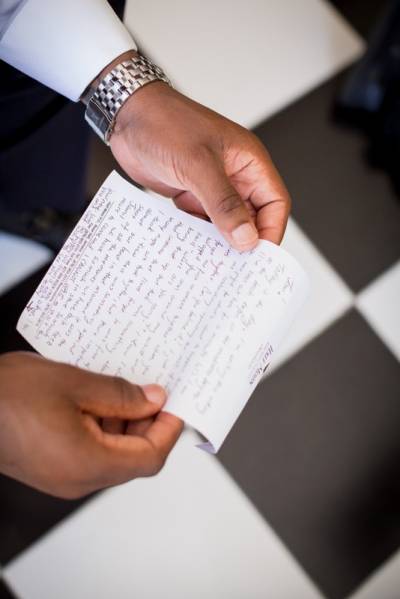 From the Groom:
My experience was relaxing. I spent the previous night with my immediate family. The wedding morning was spent with my brother and close friends. We were able to get breakfast together and hang out before it was time to get ready. Being with them helped calm my emotions. As the wedding drew closer, I started to become more emotional. I ended up having a really deep conversation with my older brother, whose 8 years older and married, about the relationship Sabrina and I had. I remember telling him how happy I was and I didn't expect my emotions to flare up so early. The day continued to get better. The pictures with my groomsmen turned out to be a great bonding event. Sabrina and I decided to do the first look. I cried when I first saw her. She was absolutely breathtaking. Fast forward to the wedding ceremony, I cried again as she walked down the aisle. The ceremony was amazing. My older brother presided over the wedding, which provided a nice personal touch. The reception was so much fun. I felt the love and support from all of our family and friends. Overall the wedding day experience was excellent! I'm really not a crier and I think I cried more than Sabrina. Best day of my life.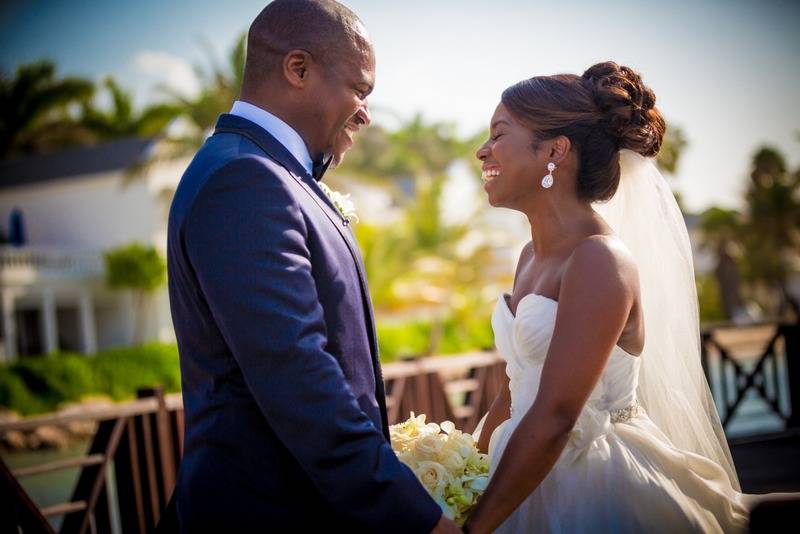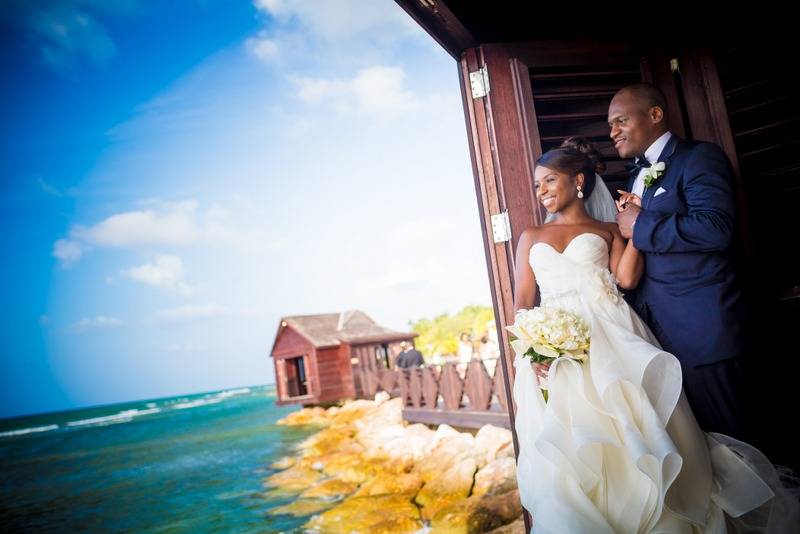 From the Bride:
My wedding experience was great! My favorite part was saying yes to the dress. My sister found it for me and at first I was completely not for it, so it was the first dress I tried on to appease her. But as soon as I tried it on, I knew it was the one! The difficult part of my experience was planning the wedding that I envisioned from another country. However, our wedding planner at the Half Moon did a great job of putting it all together. The wedding day itself exceeded my expectations, it's a feeling I can't put into words. For me it was a mix of calm yet extreme excitement. I woke up early from all the jitters and laid on the beach for some time before the day started. Throughout the wedding day and week, we felt so much love from our family and friends that flew all the way to Jamaica to witness our union. Although we've been together for almost 9 years, it felt like we were stepping into something new, unknown, and exciting.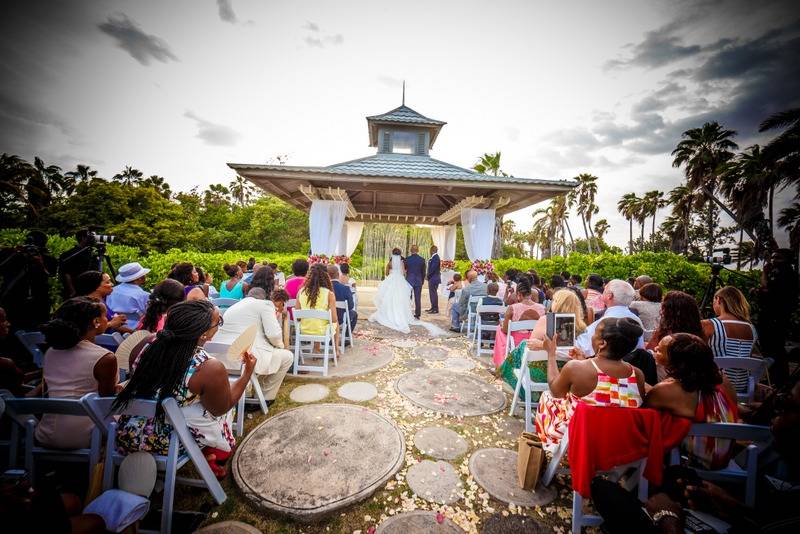 Most memorable moment:
The ceremony was the most memorable. A close second was the reception. We danced all night. It was great to see all of our family and friends celebrating with us.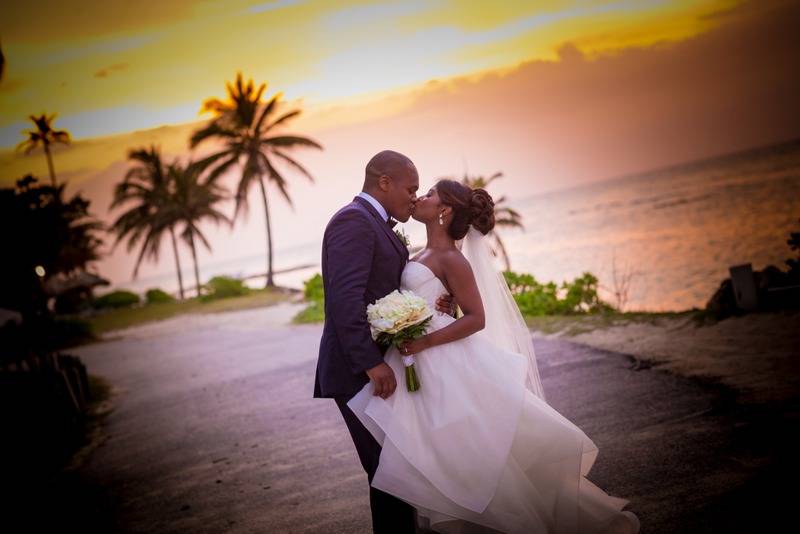 What are you most looking forward to as a married couple?
We are looking forward to all of the adventures yet to come.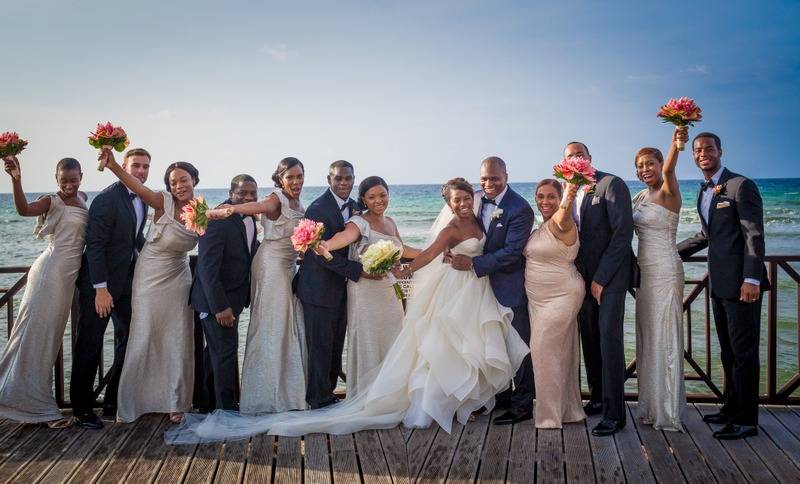 Favorite wedding detail:
All of the details were amazing; our cake came out exactly like we envisioned. The décor for the ceremony and reception exceeded our expectations. One of Jamil's favorite details was the food (we had a choice of Caribbean Lobster Tail or Chicken Stuffed Plantain)
Wedding song: Thinking Out Loud by Ed Sheeran
Advice for a Bride/Groom on their wedding day:
Doing the first look was a great decision. I was completely against this at first, however, it has to be my top advice. It did not take away from him seeing me walk down the aisle at all. It also helped us to really enjoy every part of our wedding. Instead of being whisked away right after the ceremony for pictures, we were able to take some time to sit together and take it all in.
Wait for your honeymoon if you can. This was something else I wasn't too keen on at first. We took a "mini-moon" after the wedding and instead we are going on our honeymoon in South Africa in December. Other couples told us that going on your honeymoon right after the wedding can be very hectic. The gap has not only given us time to take care of post wedding items without rushing, but its something exciting to look forward to months after the big day.
Create a separate email account for wedding items (I discovered this one after the wedding).
Congratulations to newlyweds Sabrina and Jamil. We wish you many more years of wedded bliss!
Vendors:
Photographer: Dwayne Watkins
Ceremony location: Lily Pond Gazebo
Reception location: Royal Pavillion
Bridal gown: Pnina Tornai / Kleinfeld Bridal
Bridal party attire: Hailey by Adrianna Papell
Groom's tux: Hugo Boss
Cake: cakesbynoida.com
Favors: Welcome Bag
Wedding planners: Shanoya Watson
halfmoon.rockresorts.com
Music: Devon Reid
Hair and makeup: Rashel Edwards, Chasity Artistry
Stationery: Dazzling Affairs