Ericka and Lance first met in summer school while they were in high school. The two later reunited in October 2012 when Ericka was scheduled to be substitute teacher at the school where at Lance teaches. "I was a performer (dancer, singer, actress) and I was getting ready to head out with the National/ International tour of Dreamgirls. Whenever I was home in Virginia I would substitute teach until I booked another show; I just happened to sub at Lances' school this particular day. He saw me walk in that morning and had to find me. He came to the classroom claiming to look for that teacher that was absent. We talked my entire planning period and exchanged numbers," recalled Ericka. The happy couple have been inseparable ever since. Check out their Southern glam themed wedding, captured by Malie Osbourne of Marie Violet Photography
Bride: Ericka Simone Ricks, 28, Teacher, Dance Instructor/Coach
Groom: Lance Ernest Ricks, 27, Teacher, Basketball Coach
Place of residence: Suffolk, Virginia
Wedding date: 7/1/16
Wedding location: The Women's Club of Portsmouth; Portsmouth, Virginia
Wedding theme: Southern Glam
Honeymoon Destination: Cozumel, Mexico
From the Bride:
My wedding day was amazing. It was a day full of getting glammed and relaxation. My mom, aunt, sister, and best friends were by my side the entire day. I just couldn't wait to see my boo.
Engagement story:
Lance is an aspiring pastor. So he was in the process of planning this big bible study night for young adults. For months I helped him plan and organize his lesson along with everything. Then came the big night. Everything seemed normal to me because we were surrounded by our friends and a few family members. After the lesson Lance called me up there to sit with him. I still had no clue what was going on. He had told everyone that the church had gone to DC the previous weekend and they wanted to play a slideshow of pictures from there trip. Next thing I know the band was playing "Golden" by Chrisette Michele with my sister in law singing and a slideshow of us on the big screen. I knew then what was all about to go down. He got on one knee…I said yes! I turned around and the room was filled with all my friends and family. He had been sneaking people in the back room so I wouldn't suspect anything more was happening. Best moment ever!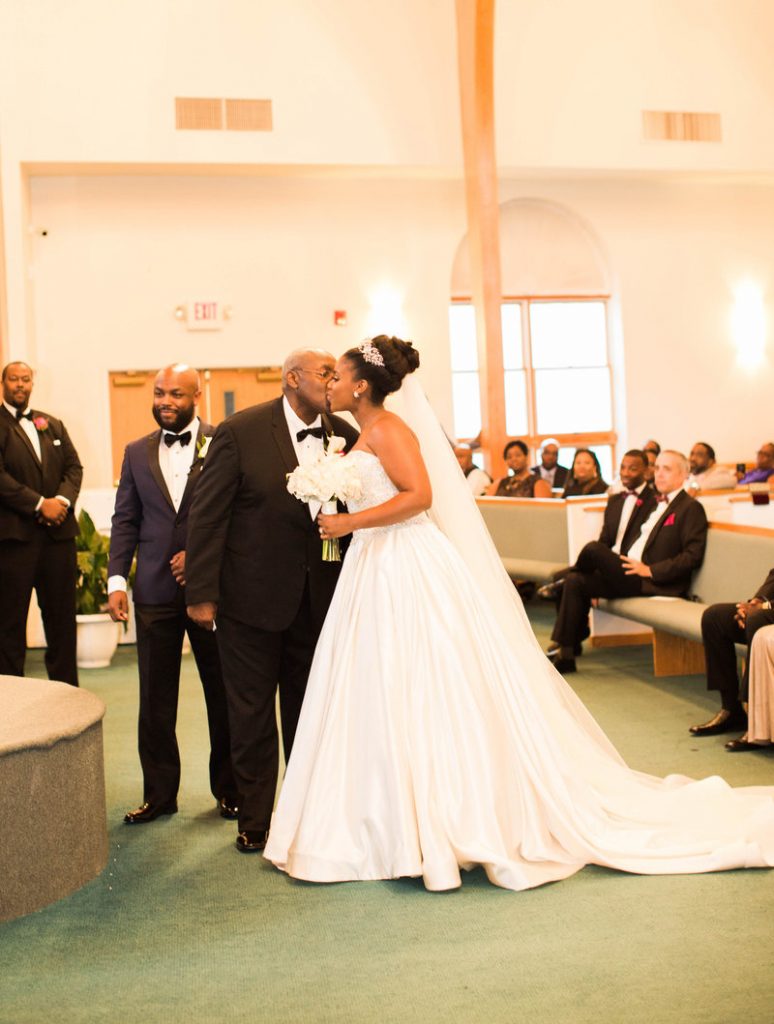 From the Groom:
I felt nervous and excited like playing basketball in front of a standing room only crowd. All eyes on us.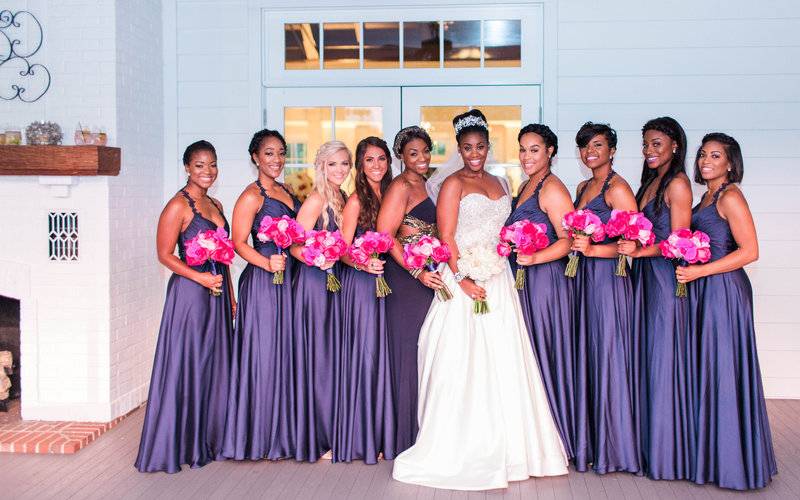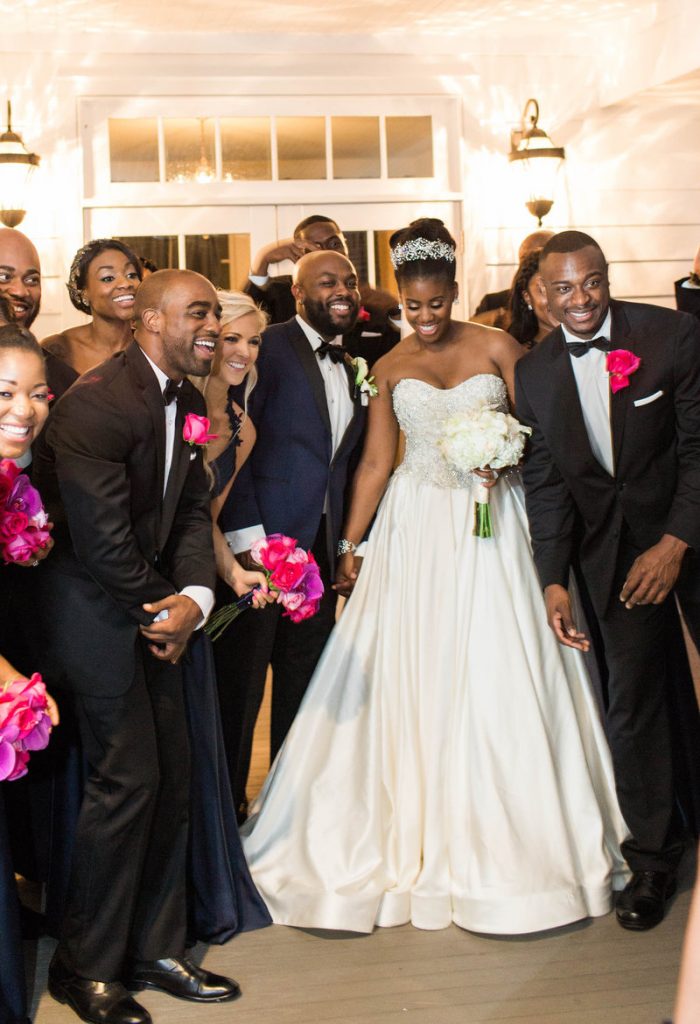 What makes your love special?
Just like most couples we have been through a lot. Our love is special because we have a firm foundation in God which helps to keep us grounded. However, by keeping our faith and love strong with God helps us get pass anything we may be going through. We are best friends and lovers. I think that's the best part. I am fun, loud, dramatic, and outgoing. Whereas Lance is a little shy, laid back, calm, cool and collected. We definitely balance each other out.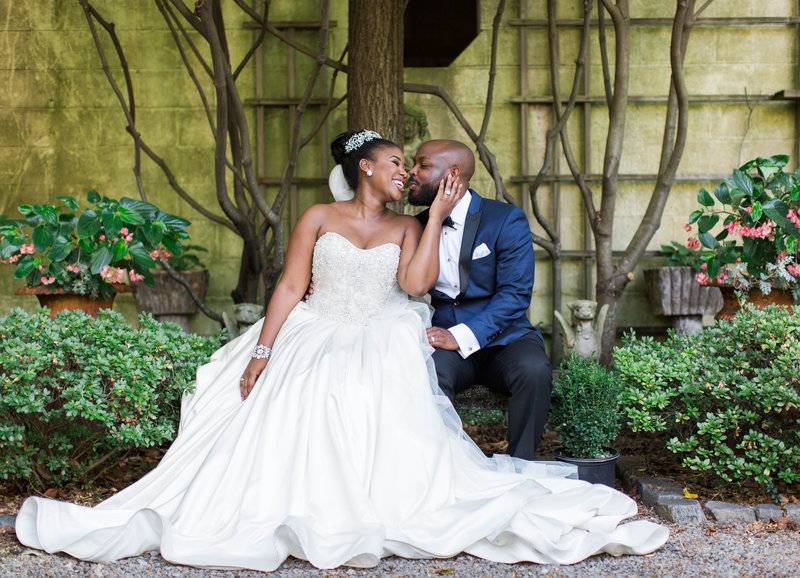 Your Most memorable moment:
When I was walking down the aisle and I got close enough to give Lance a little wink. He smiled so big.
Wedding song:
I walked down the aisle to "Golden" by Chrisette Michele. The words mean so much. It describes the kind of love that we want to have. First dance: "A Couple of Forevers" by Chrisette Michele. That song has been one of our favorites since it was released. I have so many memories of us belting it out in the car. The lyrics in both songs are so powerful.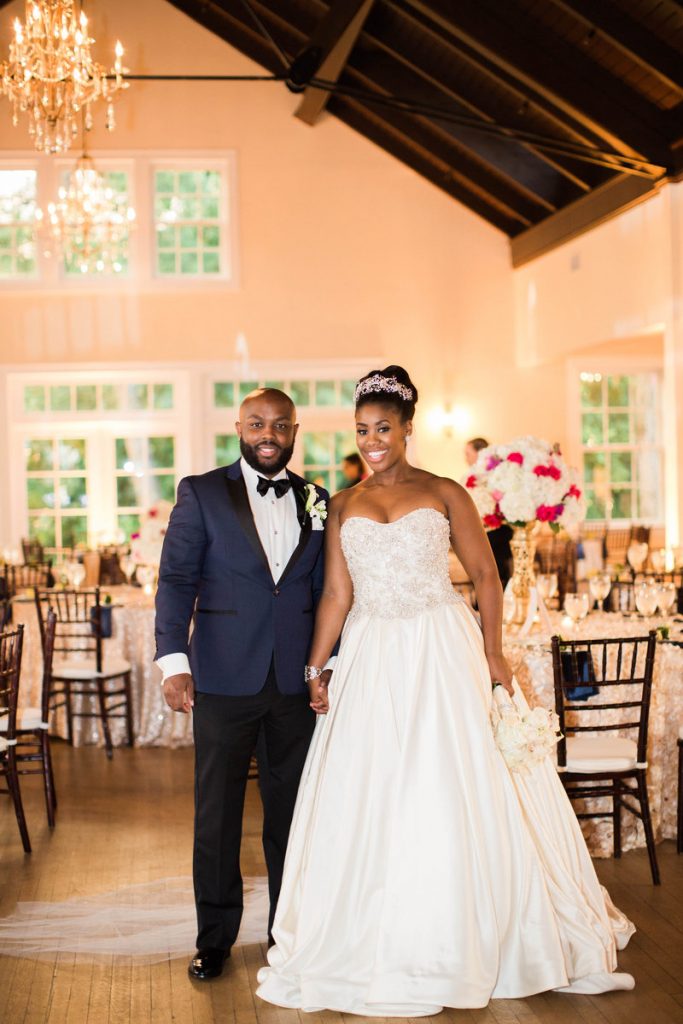 Favorite wedding detail:
I loved everything. But if I had to choose I would say the flowers, linens, and lighting.
What are you most looking forward to as a married couple? strong>
I am looking forward to growing together as one and building an empire.
Advice for a Bride/Groom on their wedding day:
Bride: Just make sure you let no one or nothing put a damper on your day. Don't sweat the small stuff or things you know you can't change. My biggest advice would be to make sure you take everything in. The day goes by so fast. When you get your pictures back you'll say "I didn't even see that!" or "That happened?"
Groom: Make each other laugh to take the edge off.
Congratulations to the newlyweds Ericka and Lance! We wish you many more years of wedded bliss!
Vendors:
Bridal gown: Kleinfeld, Designer: David Basso
Bridal party attire: RK Bridal, Designer: Belsoie by Jasmine
Groom's tux: Men's Warehouse, Designer: Vera Wang
Cake: Incredible Edibles

Caterer: Chesapeake Bay Catering

Favors: Candy Bar
Music: DJ DC (103 Jamz Radio Personality)
Hair: Nakita Harper, HAIRista Studio & Jeff Harris, G Patton Salon
Makeup: Candice Rauch
Flowers: Leslie Hartig Floral Designs
Stationery: Wedding Paper Divas
Headpiece, Veil, & Jewelry: Bridal Styles Boutique

Shoes: Badgley Mischka