Malaka and Keegan first met in 1998 in Trinidad and Tobago. They crossed path because Keegan's father was a close friend to Malaka's father. Since that day in tropical paradise, they have been the best of friends. Malaka and Keegan became lovers in high school in 2006. Twelve years after that, they tied the knot with a beautiful blush and gold wedding at the Grand Baltimore. With a little glitz and glam tied into their contemporary nuptials, Malaka and Keegan had a special day that's sure to inspire couples who want a classic wedding with a twist. Check out photos from their special day, capture by Trene Forbes Photography.
Bride's full name, age, and occupation: Malaka Harper, 29, Mental Health Therapist
Groom's full name, age, and occupation: Keegan Harper, 27, Entrepreneur
Place of residence: Nottingham, Maryland
Wedding date: June 24, 2018
Wedding location: The Grand Baltimore, Baltimore, Maryland
Wedding theme: Blush and Gold
Honeymoon Destination: Key West, Florida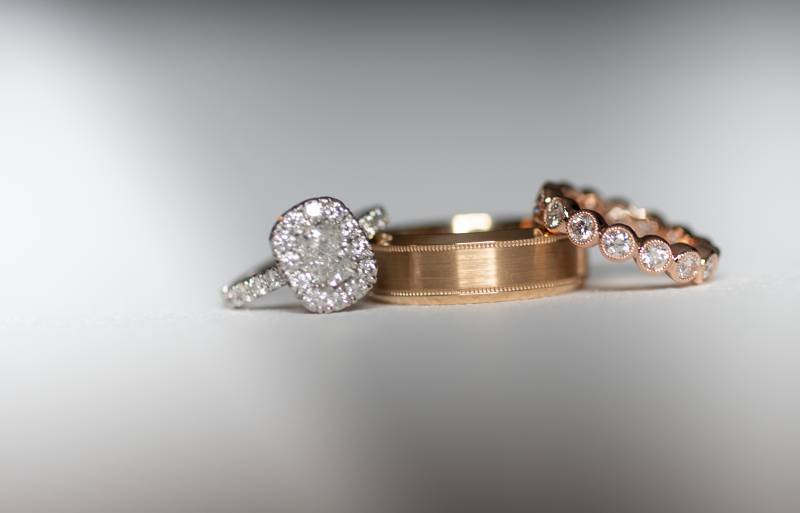 Engagement story:
The engagement proposal was actually on the day that Malaka graduated with her Master's Degree. We had a big graduation party to celebrate her. Malaka was asked to take special photos by the photographer. During the photo shoot, Keegan snuck behind her with the anticipation that she'd eventually turn around. However, Malaka was to busy giving her best poses that it took a while for her to realize that he was behind her and waiting down on one knee. Eventually, she turned around and was in tears the moment she realized Keegan was proposing to her.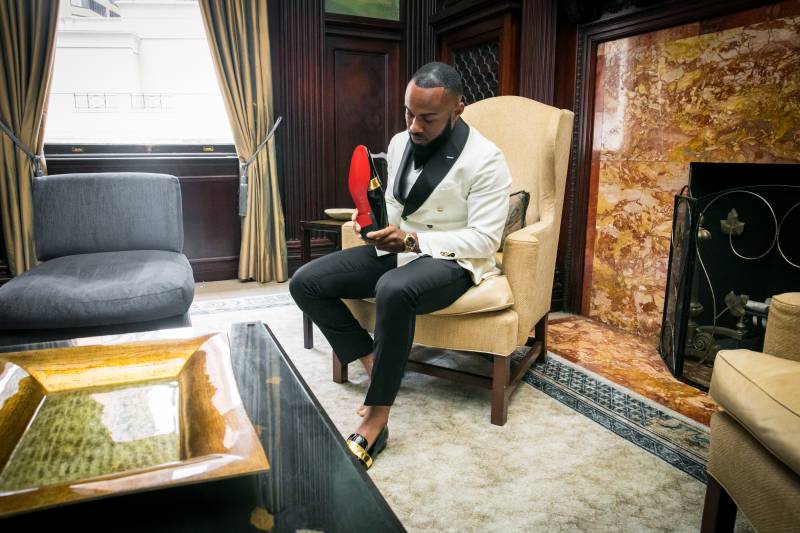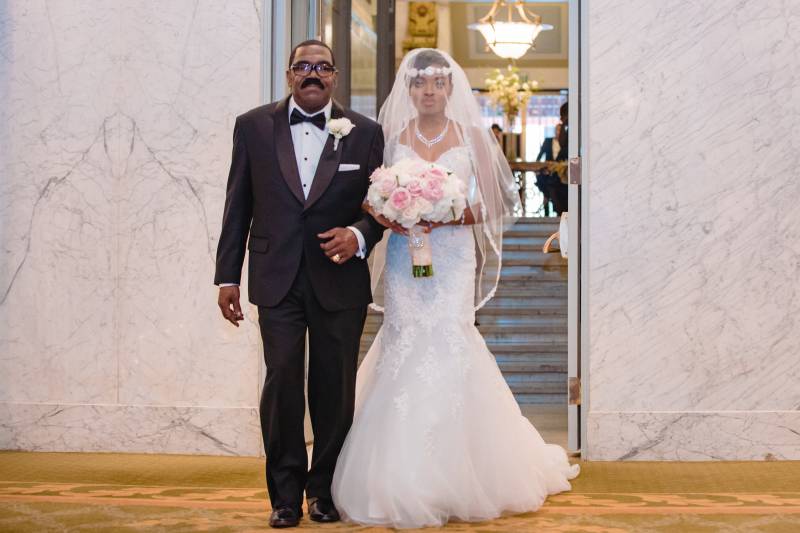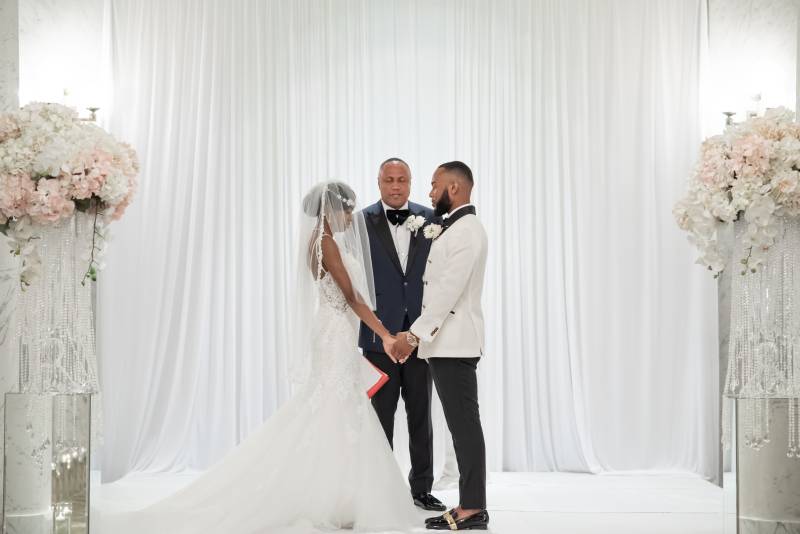 From the Bride:
I felt amazing. It was an absolute fairy tale. I would do it over again and again. Everything was planned with elegant detail. I made sure to savor every moment from morning breakfast with my bridesmaids to my first dance with my husband. I made sure I was present in each moment.
From the Groom:
I was excited. I couldn't wait to get married. I waited so long and was ready to finally make her my wife. I wanted to marry her since I was 11-years-old and the moment finally arrived.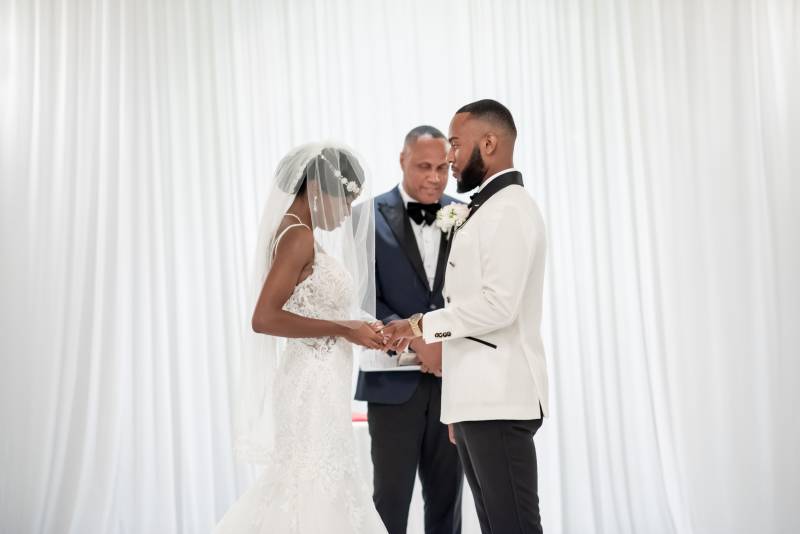 What makes your love special?
What makes our relationship special is that we are actually best friends. We can just chill, laugh, and enjoy the small things in life. Also, the length of our relationship has created an unbreakable bond. We value each others individuality, relationship with God, communication, and create a purposeful life. Our Trinidadian culture is also what makes our love special and spicy.
Your most memorable moment:
The best moment for the bride was the dramatic reveal with the curtains being pulled back as well as walking down the aisle with my dad. I also loved being on the dance floor with our guests.
The best moment for the groom was when the Pastor said, "You may now kiss the bride!" Also, watching the doors open with the curtains peeling back to reveal my beautiful bride.
Wedding song:
Our wedding song was "Forever Mine" by the O'jays. We chose this song because we are old school at heart. The richness of the song showed the depth of our love.
Favorite wedding detail:
The decor! The decor was our favorite wedding detail. It was more than we could ever imagine; beyond beautiful. It created a romantic atmosphere.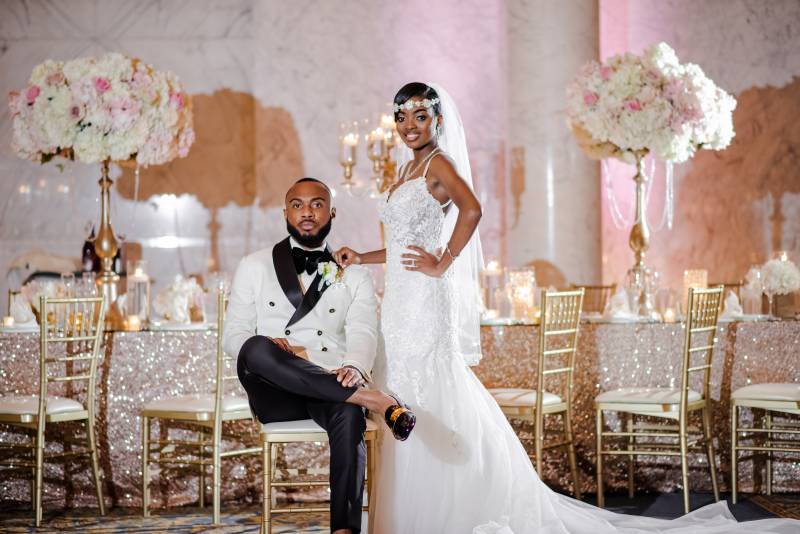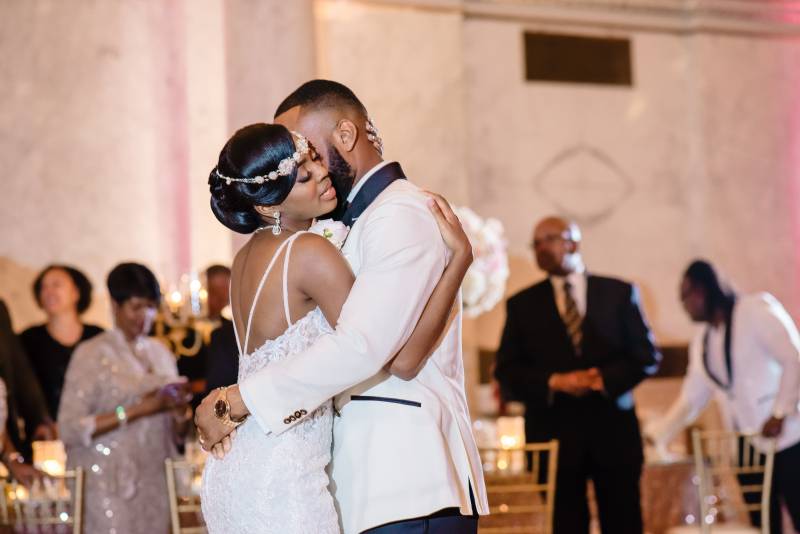 What are you most looking forward to as a married couple?
We are looking forward to traveling and spending every minute with each other while we explore life. We are also looking forward to building a family. We look forward to doing God's will and building a legacy for generations to come.
Advice for a Bride and Groom on their wedding day:
Enjoy the moment with the people you love the most, the people that support you no matter what. Remember this day is about you all. So focus on each other, and let the small things roll off your shoulders.
Congratulations to the happy couple! We wish you many years of wedded bliss!
Sources
Trene Forbe's Photography|The Grand Baltimore|Amanda Ritchey Bridal & Beauty|Bill Levkoff|Collie Solomon Jr Rex Bespoke Clothing|Kora Lee's|The Grand Baltimore|A Touch of Jules|DJ Super Slice|Unique Berry Art|Blush Wedding & Events by Tami B.