Source: www.thelane.com
If you thought the Peplum look was just a fad think again. The slimming silhouette has made its evolution into the bridal world and this season it was bigger and bolder than ever before. The peplum trend is probably one if my favorite trends in chic to date that I hope stays a little while longer. This is one of very few trends that is flattering for all body types, compliments a woman's curves, while still concealing her hips and thighs. The retro trend was popularized by Dior in the 1940's with jackets that were nipped at the waist with peplums at the hip to create an hourglass shape.
Source: weddingsbythebreakers.com
The cohesive theme throughout the peplum trend on the catwalk from Monique Lhuillier, Marchesa, Reem Acra consisted of grand frills, exaggerated layers, and structured ruffles falling from the waist to the hips. The mixed media use of soft tulle adorned with floral appliqué gave the perfect whimsical flair, while smaller lace frills at Oscar La Renta and Angel Sanchez exuded understated elegance.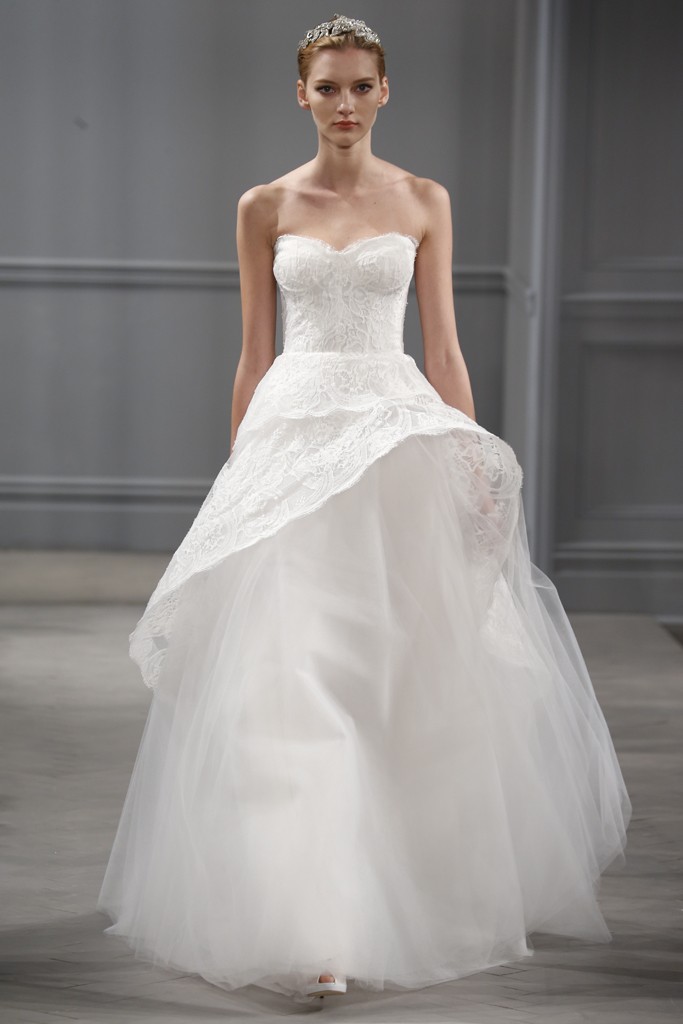 Source: www.recentbridal.com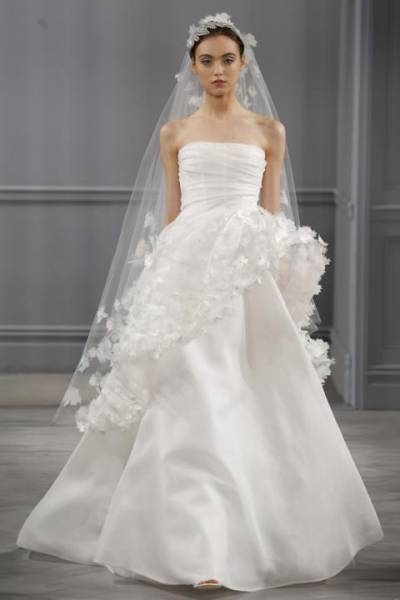 Source: www.thelane.com
Source: www.thelane.com
Source: www.thelane.com
Source: www.thelane.com
Source: www.weddinginspirasi.com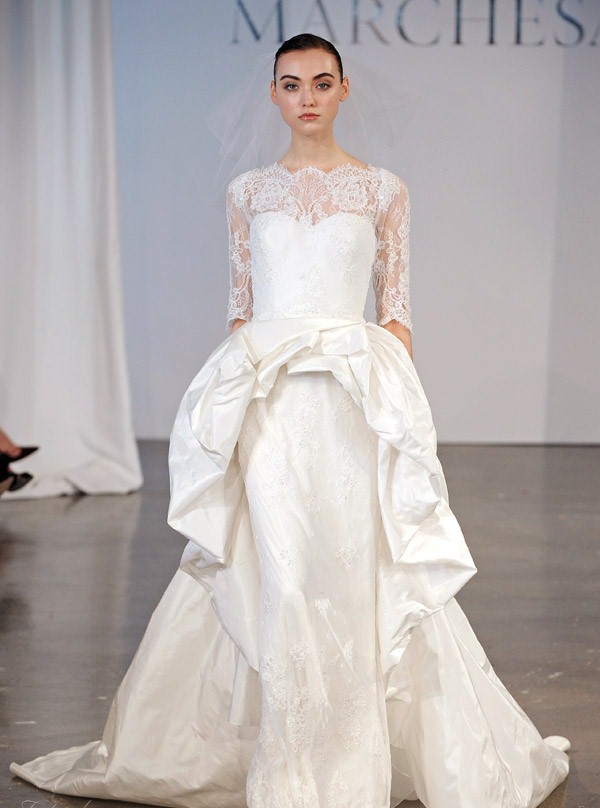 Source: www.weddinginspirasi.com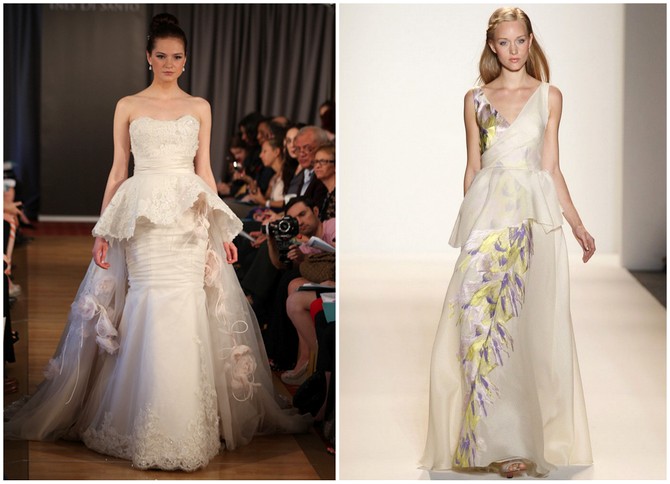 Source: www.weddingsonline.ie
Source: www.weddingsonline.ie
Source: www.weddingsonline.ie
Source: www.weddingsonline.ie
Source: www.recentbridal.com