One of the most important aspects of a wedding is the dress. It is the first thing your husband and guest see as you grace the aisle with your presence. Of course finalizing the decision to buy the most immaculate dress can both exciting and tedious. There are a million things to consider before purchasing your gown, and here is one of them. Do you want to make a statement from the back? Consider your look for the big day from all angles. The back of the dress you choose is what your guest will see during the entire ceremony. Here are some of our favorite styles that truly make a statement from the back. Enjoy!
Source: Marry.vn.com
Designer: Galia Lahav
Source: Weddinbellsblog.com
Designer: Reem Acra
Source: Myedresshouse.com
Designer: Monique Lhuillier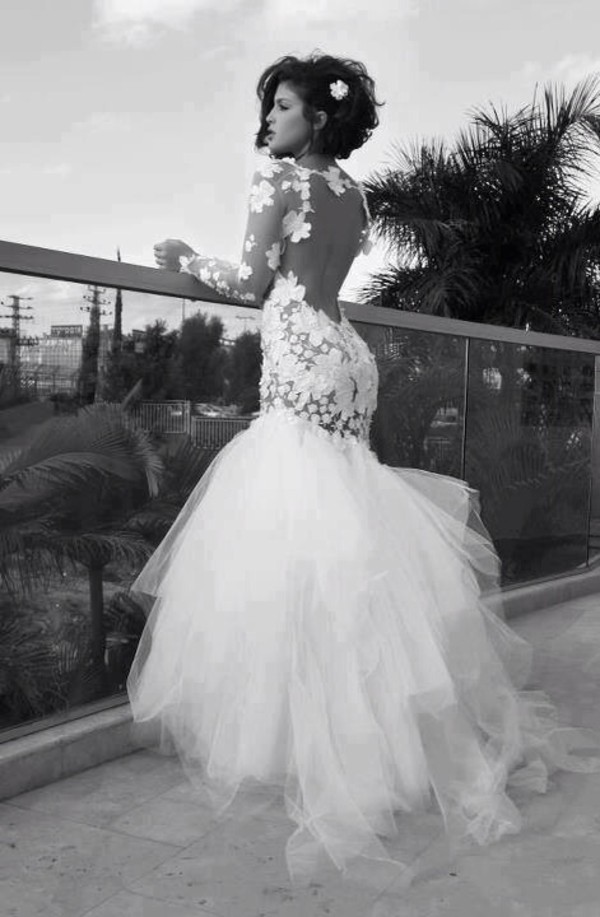 Source: Wheretogogetit.com
Designer: Ortal Shemer
Source: Nairland.com
Designer: Ines Di Santo
Why not give your guest something to look at while you say your "I do's"? These backless beauties are a great way to start! Having a gorgeous, detailed back to your dress is an excellent way to take your dress from pretty to stunning. Having a completely see-through back or making the backline of the dress dangerously low is a great way to add a touch of sexiness to your gown while keeping your bridal glow.
Source: Whiteme.net
Designer: Angel Sanchez
Source: Pinterest
Designer: Kenneth Pool
Source: Jmajors.com
Designer: Claire Pettibone
Source: Pinterest
Designer: Liancarlo
Will you dare wear one of these sexy numbers on your big day? As far as bridal fashion goes, daring to go backless is a definite do! Although there is a perfect backless look for all brides make sure you pick the correct one for your shape. Choose appropriate undergarments and pay close attention to tailoring and you are sure to be a beautiful and backless bride!
B
urated by our Fashion Blogger, Abbria McWhite who happens to be a Bridal Stylist. Abbria is the owner and founder of Middle Of Fashion. Keep up with Abbria on Instagram here: The Wedding Stylist