Arielle and Evan's love story began like a scene out of a romantic movie. While vacationing on the island of Martha's Vineyard one summer, an island they both grew up visiting as children, they bumped into each other at a lounge. As some popular R&B music played, the two locked eyes, and Arielle describes it as "truly love at first sight". After numbers were exchanged, they continued to casually see each other throughout their vacation week. When the time came to part ways, Arielle and Evan agreed to meet up in their respective cities. After a few incredible dates, they embarked on a long-distance relationship.
Arielle shares more about the day Evan proposed:
"On Christmas Day 2019, Evan placed a special, heartfelt card in the tree asking me to meet him on the porch. Outside was a neatly wrapped box with a ring that I opened as Evan knelt down to ask for my hand in marriage. Overjoyed, we planned the perfect winter wedding. Due to Covid-19 we had an intimate ceremony on December 11th, 2020 on a warm, magical winter day. We returned with family and friends for our reception on September 16th in the same spot where we married months ago."
See more from Arielle and Evan's beautiful walk down the aisle captured by Ariel Perry!
Bride: Arielle Hixson Duarte, 32, Political Correspondent
Groom: Evan Duarte, 31, Senior Account Executive
Photography by: Ariel Perry
Place of residence: Arlington, VA
Wedding date: September 16, 2021
Wedding location: The Madison Hotel, Morristown, NJ
Wedding theme/motif/inspiration: Bridgerton-inspired wedding in a vintage greenhouse
Honeymoon Destination : Aruba
Briefly tell us about your wedding experience and how the both of you felt on your big day. Include your most memorable moment.
We love the outdoors and the spiritual essence of being surrounded by the Universe yet we also didn't want the threat of rain to upstage our big day. We decided to have our reception at The Madison Hotel, an iconic landmark that I grew up driving by as a little girl and affectionately named "the glass ballroom." Inside the Madison Hotel is a Gatsby-esque blend of old and new with an enchanted Conservatory filled with light and seasonal flowers hanging from the ceiling.
You truly feel like you're outside, an element that immediately touched us! Favorite moments include every second on the dance floor, including a romantic first dance "on clouds" with dry ice. I have to say as well that DJ Nix made sure guests never left the dance floor! Another favorite moment was an epic dress change when I shimmied down the stairs in a silky, form fitting gown and threw the bouquet to Beyonce's "All the Single Ladies." Also, our dads surprised us by wearing top hats and handing out blinking rings during the reception! Many guests describe the evening as "magical." It truly was a cherished day full of love and enchanting energy that we will never forget. 
Wedding song, explain choice for song:
Our wedding song was "Loving You," by Minnie Riperton. Believe it or not, the song came around early on in our relationship. Evan and I were watching The Nutty Professor and used to laugh at the scene when Eddie Murphy sang his own rendition of the song. For years Evan would sweetly sing "Loving You," to me with a big smile on his face and of course I'd blush.
What are you most looking forward to as a married couple?
We have to say we really look forward to continuing to love, learn and grow together! It's such a blessing to marry your love and best friend and we look
forward to all the adventures we can experience together as one. The wedding is just the beginning, now the real adventure begins!
Advice for a Bride/Groom on their wedding day:
It might sound cliché but follow your heart! Don't forget the reason why you are getting married, to celebrate the love between you and your partner. At the end of the day it's all about you and your partner and those who love you showing up to support and celebrate your union.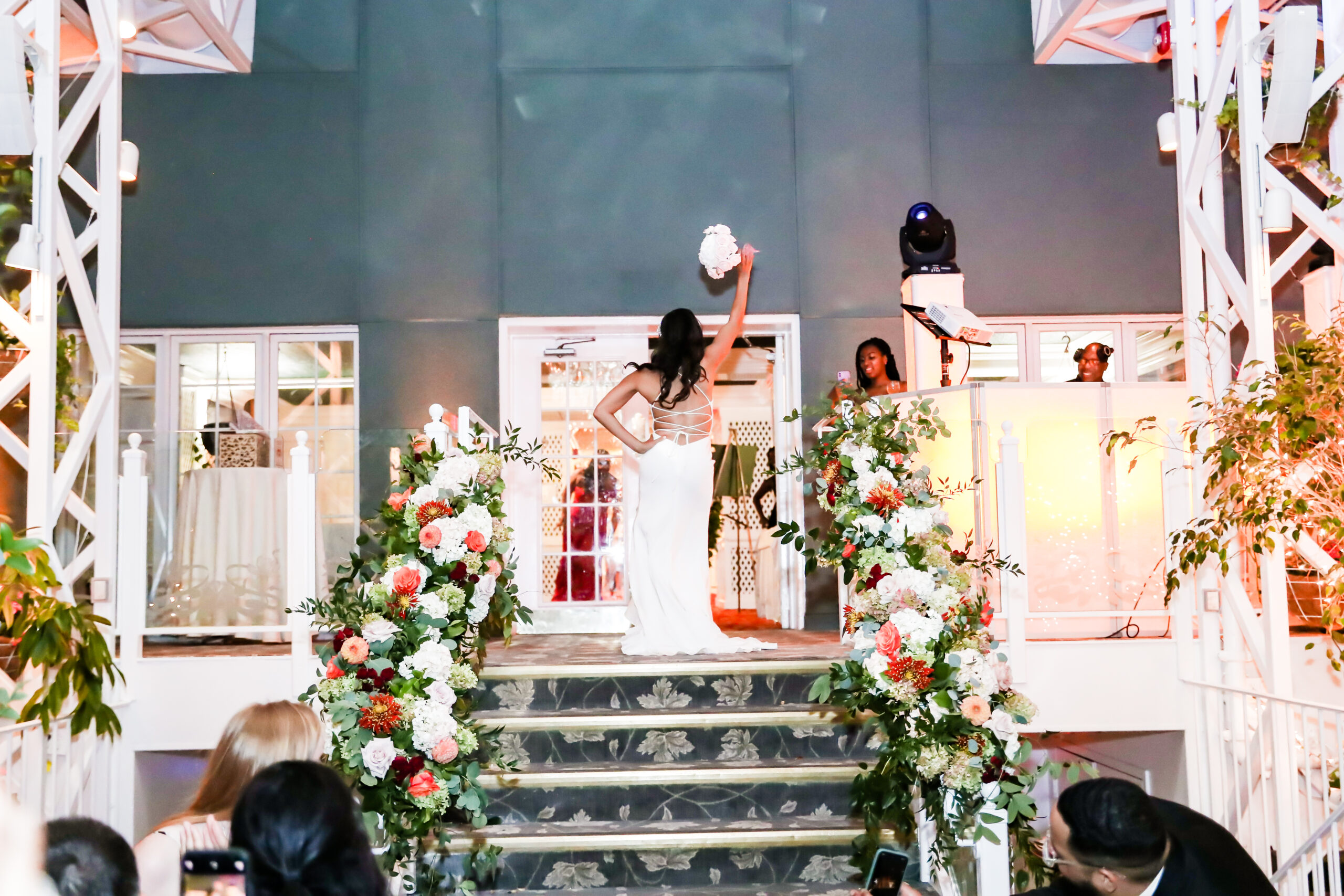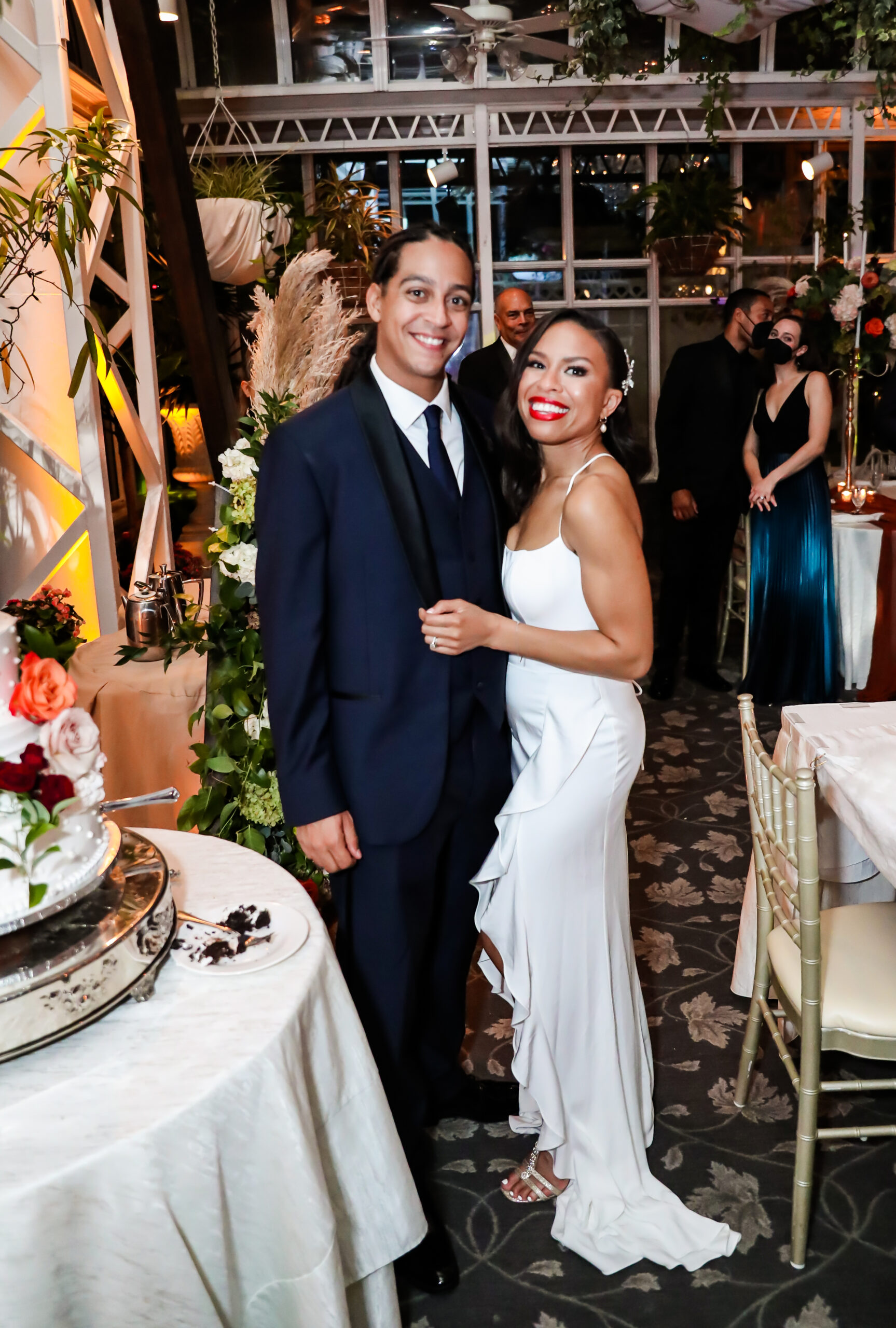 Congratulations to the happy couple! We wish them many years of wedded bliss!
Additional Event Information
We've featured the below wedding pros, but we don't know much about them yet. Featured below? Click here to get started.