It was the summer of 2014, and Krystle was excited to be back in New York City completing her visiting medical student rotation in emergency medicine. Donna, a physician assistant at the local hospital, introduced her to Joshua, a busy emergency medicine intern. Before he walked away, Donna whispered to him, "Make sure to ask her out. I bet you won't be disappointed."
After working closely together during the rotation, Krystle and Joshua soon developed a friendship. The following spring, they found out they would be in the same medical residency program, and they reconnected! This time Joshua asked Krystle to lunch, and she gladly accepted. After seeking guidance from God, the two have decided to spend the rest of their lives together. Check out their fairytale wedding, previously featured in the Summer 2022 issue of Black Bride Magazine and captured by Reem Photography.
Bride: Krystle Lexi, Physician
Groom: Joshua Omar, Physician
Photography by: Reem Photography
Place of Residence: New York, New York
Wedding Date: February 28, 2022
Wedding Location: The Trident Castle, Port Antonio, Jamaica
Wedding Theme/Motif/Inspiration: Caribbean Royalty
Honeymoon Destination: Ocho Rios, Jamaica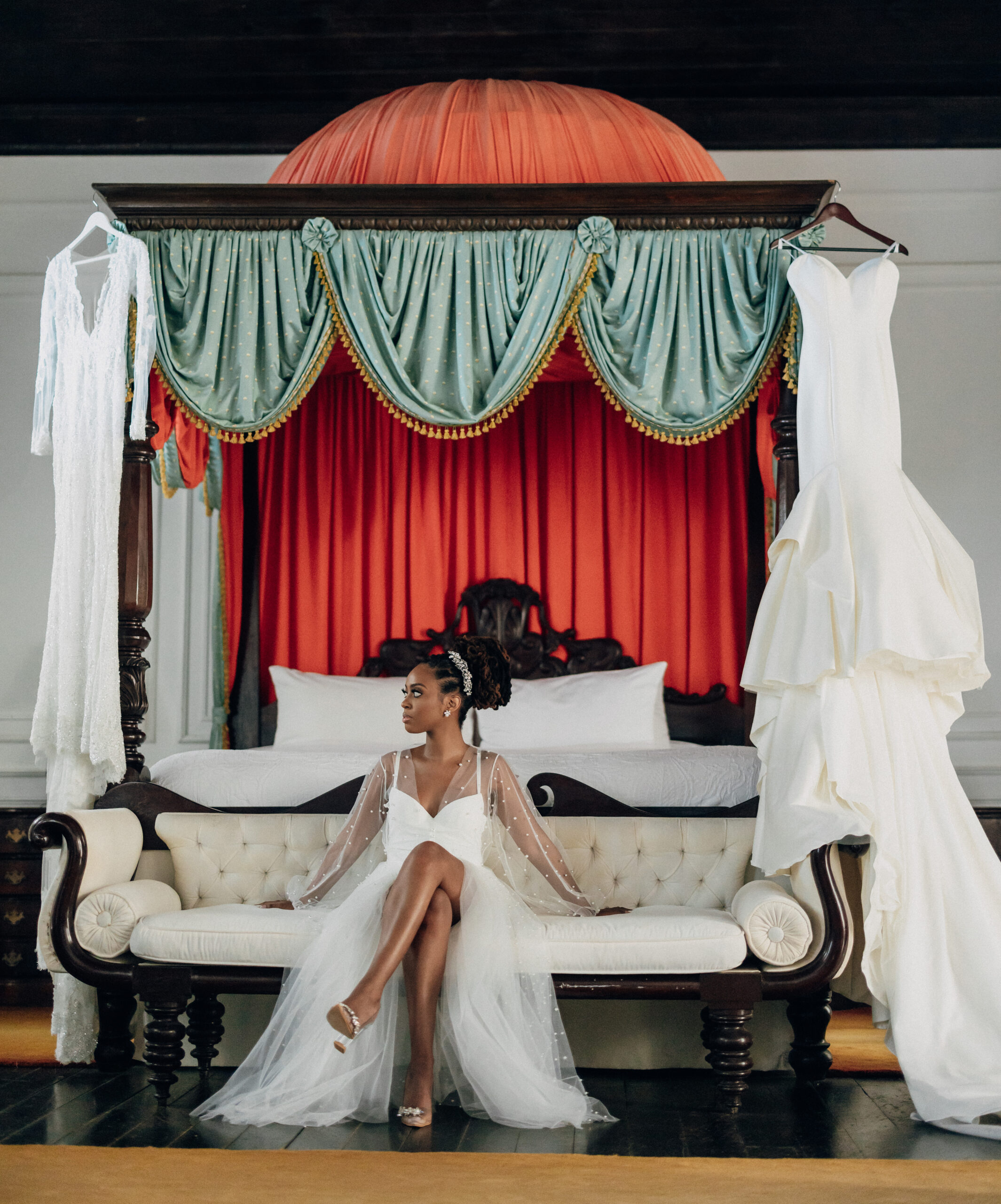 Briefly tell us about your wedding experience and how the both of you felt on your big day. Include your most memorable moment.
Joshua: As lovely as the celebration was, my focus has been and continues to be the growth of our love and the strength of our union. The most memorable moment I had was the peace I experienced while standing at the altar with my bride and exchanging our vows while declaring our love.
Krystle: My mom and my husband's mother prayed over me, and the day turned out better than I could have ever imagined. The most memorable moment was standing across from my husband at the altar, and he whispered to me that I looked beautiful and held my hand.
Wedding song, explain choice for song:
"All of Me" by Jah Cure. This song shows the highs and lows of a committed love, and the beauty of it.
What are you most looking forward to as a married couple?
We are looking forward to growing together and building a legacy of Christian values, health, and wealth for our family.
Advice for a Bride/Groom on their wedding day:
Enjoy each other and the celebration with your friends and families. Not everything will go according to plan, but that's okay. What's important is that you have fun. And don't go into debt for an elaborate wedding.
Congratulations to the happy couple! We wish them many years of wedded bliss.
Members of The Bridal Suite
We've personally reviewed each of the below wedding pros and can confidently recommend them to our readers.
Reem Photography
Photography
Additional Event Information
We've featured the below wedding pros, but we don't know much about them yet. Featured below? Click here to get started.