Garvenchy and Nehemie met in 2015 in Brooklyn, New York through a mutual friend. They were having dinner with a group of friends when Garvenchy's distinctive laugh caught Nehemie's attention. After dinner,  the two struck up a conversation and exchanged social media information. After Garvenchy reached out to Nehemie on Instagram, the rest was history!
Seven years later, the lovely couple tied the knot in a stunning wedding ceremony in Haiti at the Palace of Sans-Souci, or Sans-Souci Palace, which was the principal royal residence of Henry I, King of Haiti, better known as Henri Christophe. The magnificent rolling landscape and evocative architecture offer an exquisite and picturesque backdrop for a romantic wedding. See more from their big day captured by Frederick Alexis.
Bride: Nehemie Nicolas, 28, Content Creator & Model
Groom: Garvenchy Nicolas, 31, Project Manager & Fashion Designer 
Photography by: Frederick Alexis
Place of residence: Brooklyn, New York
Wedding date: August 13th, 2022
Wedding location: Palais Sans-Souci, Cap-Haitien, Haiti
Wedding theme/motif/inspiration: Royalty
Honeymoon Destination: Aruba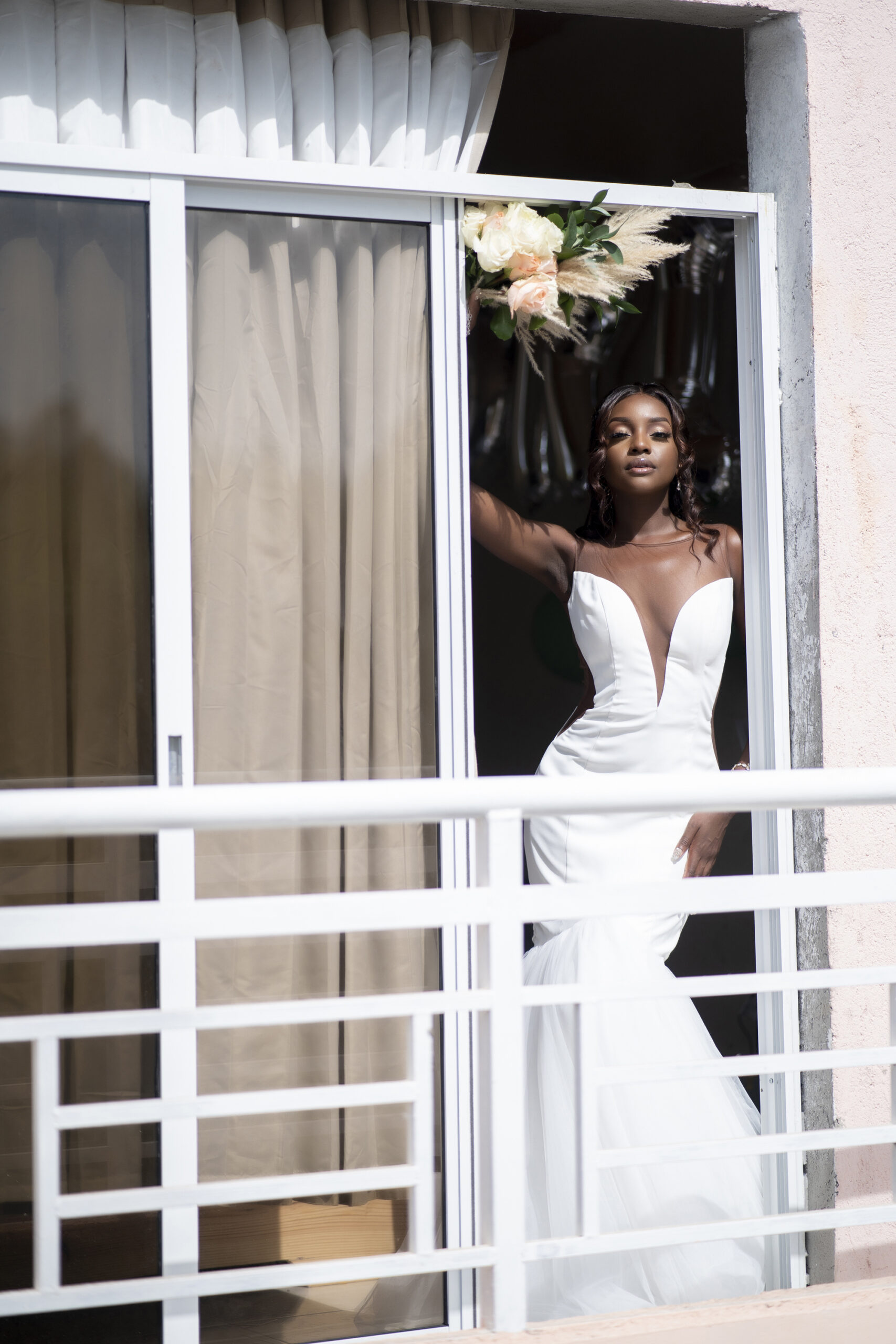 Briefly tell us about your wedding experience and how the both of you felt on your big day. Include your most memorable moment.
We planned to have our wedding in 2019. As we all know, the past couple of years have been filled with unprecedented events. The Covid-19 pandemic changed all plans for everyone for a strong two years. Fast forward to 2021, the murder of President Jovenel created uncertainty for the country of Haiti. When 2022 arrived, we could not wait any longer. We decided to set the date and confirm Cap-Haïtien as the destination for our wedding.
So on August 13th, 2022, in front of family and friends, we got married in the historic Sans-Souci Palace, the residence of the first and only King of Haiti. We felt very anxious but grateful on our wedding day. The most memorable moment for us was when we both looked into each others eyes when Nehemie was walking down the aisle. In that moment, we felt like the world stood still. It was an incredible and emotional moment.
The ceremony has been picked up by many respected social media platforms and has become a symbol of hope for others who wants to celebrate their special day on the great island of Haiti.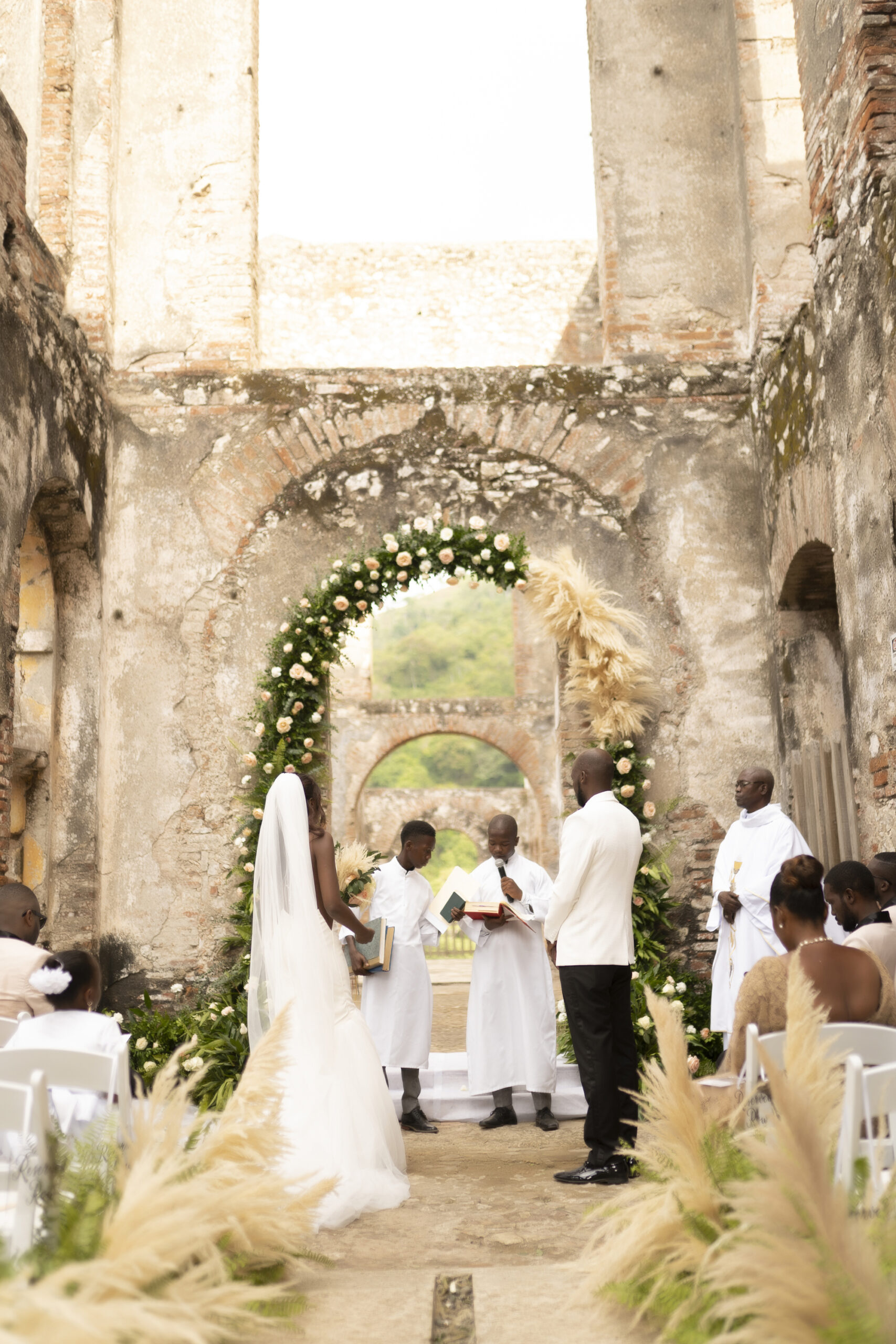 Wedding song, explain choice for song:
Wedding song: "Pap Ka Separe"
The song means "We can not separate". We chose this song because it really described how we see ourselves as a couple and the goals we want to achieve as partners.
What are you most looking forward to as a married couple?
As a married couple we most looking forward to traveling the world, building businesses, and creating new experiences together.
Advice for a Bride/Groom on their wedding day:
Be prepared and organized and remember the day is about you and your spouse and no one else.
Please feel free to include any other interesting anecdotes from your big day!
The wedding reception took place at "Nicolas Stone Villa," which is the next business venture for us as a couple. Nicolas Stone Villa sits on an extended land where Garvenchy Nicolas grew up as a child. With an all-Black vendors' wedding reception, it was important to us to provide a full-circle Haitian Excellence wedding. We are excited to welcome tourists and the next Haitian wedding at our new Villa, officially opening in 2023.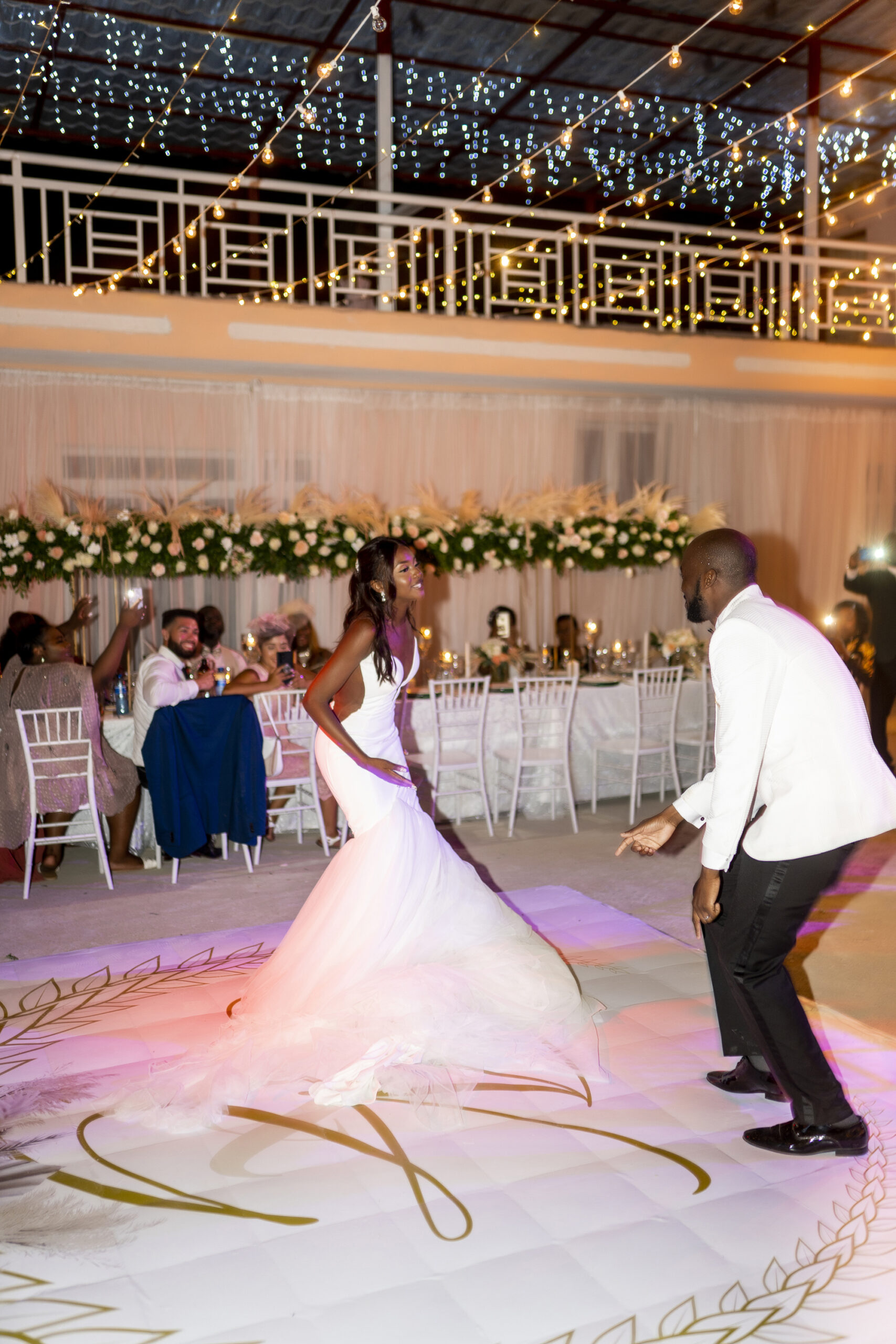 Congratulations to the happy couple! We wish them many years of wedded bliss!
Additional Event Information
We've featured the below wedding pros, but we don't know much about them yet. Featured below? Click here to get started.