When Bria's childhood best friend met Javen, something clicked. She and a few other friends devised a plan: They would invite Bria and Javen to the same Super Bowl party. But, their plan had a slight hiccup: Bria stepped away from the party before she met Javen. After hearing Javen was looking for her, Bria returned, and she and Javen started talking. Four years later, Bria's best friend was correct because Bria and Javen officially wed in March 2021. Take a peek at their engagement session from Bridal Suite Member, Tony Minifield of YNOT iMages, previously featured in the summer 2021 issue of Black Bride Magazine. 
Bride: Bria Nicole Chatman, 27, News Reporter
Groom: Javen Kentel Harris, 20, Field Sales Executive
Place of Residence: Birmingham, Alabama
Engagement Shoot Location: Chattanooga, TN
Wedding Date: March 13, 2021
Engagement Story:
Throughout the day, I'd reflected on all my relationships up until this point and how grateful I was to have Javen. He'd told me we were going to a super fancy dinner one of his friends was having. On the ride to the venue, I became overwhelmed with emotion, and I had butterflies. I couldn't help but tell Javen how I felt about him. When we walked in, I saw all of my family, which meant so much. We walked to the center of the room, and I remember hearing Javen express his love for me, and I just broke down crying. I couldn't wait to tell him yes.
For the Groom: Walk us through the behind the scenes of creating this special day:
The colors, song selections, and venue were all things she'd said she liked a year or more prior. I remember opening the door of the venue and seeing about 120 people with the biggest smiles on their faces but no one smiling larger than Bria. Once I went down on one knee, her smile turned to tears of joy and everything I prepared to say left my mind. I don't remember anything I said but "will you marry me" and her squeezing me like she never wanted to let go. The engagement was heaven sent!
What was the theme of your shoot?
Sexy, yet regal. We chose a historic hotel in Chattanooga to channel Black Hollywood from the 1960s and 70s. We wanted a very classic, timeless vibe.
Were there any memorable moments during the shoot?
Bria: When we came for our shoot, it was super humid. I was so sad because we only did maybe one or two shots outside. Once we got our pictures back, I was so in awe with the rest, I completely forgot about the outdoor ones.
Javen: The day of the engagement shoot was a disaster. Everything was going wrong. However, once I changed into my tux and saw Bria standing beautifully in her yellow dress that I picked, the mood shifted.
What are you most looking forward to about your wedding?
Bria: I'm looking forward to sharing our love with all of our loved ones. Last year was rough on us, and I want this to be somewhere everyone has a good time.
Javen: I'm most looking forward to confessing our love for one another in front of our closest friends and family. The smile on Bria's face and celebrating at the reception.
Congratulations to the happy couple!
Members of The Bridal Suite
We've personally reviewed each of the below wedding pros and can confidently recommend them to our readers.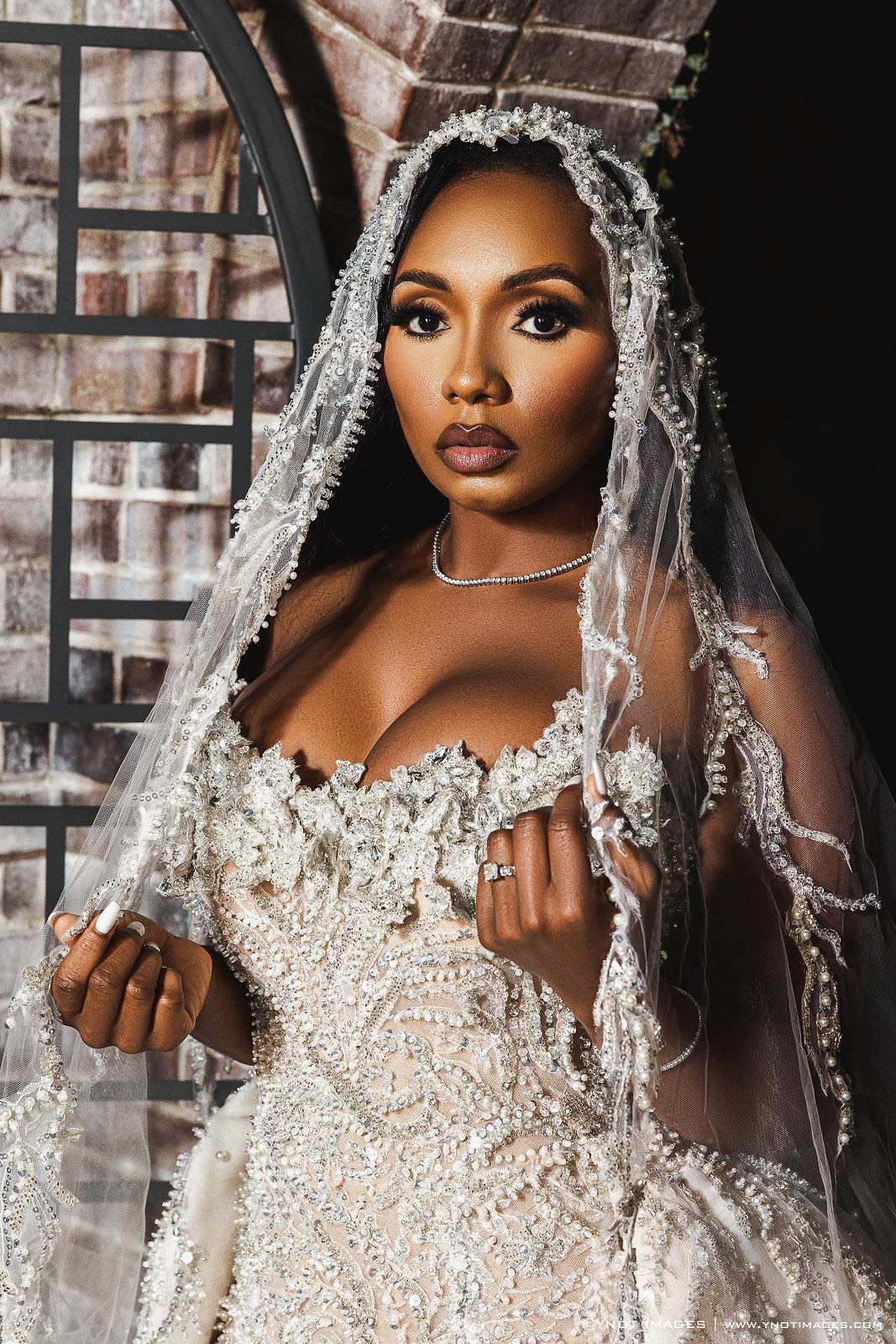 YNOT iMages
Photography
Additional Event Information
We've featured the below wedding pros, but we don't know much about them yet. Featured below? Click here to get started.