There's a shift happening among women that's created quite the buzz lately. While it could potentially impact the foot traffic at your nearest cosmetics counter, I'm wondering if it is indeed a shift or just another fly-by-night trend. Over the past few years, the number of makeup tutorials have significantly increased right along with the amount of makeup women are wearing and the excessive steps it takes to apply the abundance of products. Personally, I've been waiting for a break from it all – I like a woman's essence to shine through and not be hidden behind a mask of makeup. So even as a makeup artist, I'm just a little excited to see where this "new" no makeup thing goes.
I've noticed major media outlets attributing the "no makeup trend" to Alicia Keys. The pop star, tired of hiding herself made what some would call a brave decision to forgo her daily makeup routine. Keys has been seen on the red carpet, attending industry events and on TV completely naked – her face that is. With a new found appreciation and acceptance for herself, she hopes to inspire others and spark a revolution where more women appreciate themselves enough to no longer cover up who they really are.
2016 BET Awards
Featuring: Alicia Keys, Swizz Beatz
Where: Los Angeles, California, United States
When: 27 Jun 2016
Credit: FayesVision/WENN.com
I commend Alicia Keys and women who finally decide to do what makes them happy and become more comfortable with themselves. For me, this is a fundamental part of growing and evolving. If you only wear makeup because it's what you think you should or need to do rather than want to do, by all means I encourage you to ditch the makeup (but not the skincare)! However, I think what's most important is remembering that to wear makeup, or not is simply a personal choice. Shouldn't a woman be able to decide what she does with her own face without fear of ridicule from others? Without feeling pressured? Without feeling "unpretty?"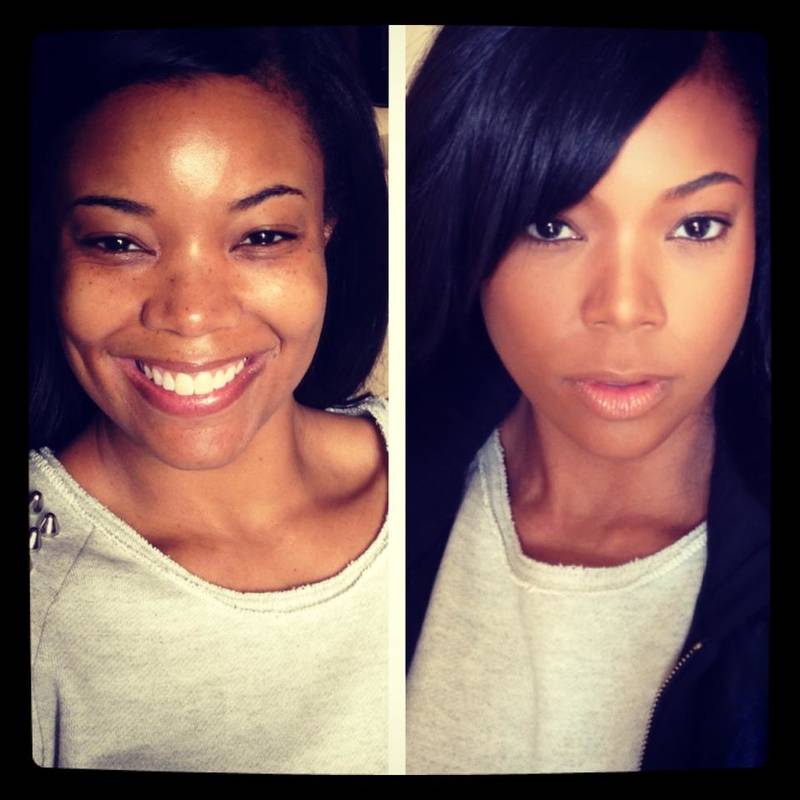 Gabrielle Union – No Makeup Selfie
https://goo.gl/ZGOuCx
Unfortunately, many women have allowed society and the entertainment industry to dictate what they should look (and behave like), and feeling obligated to wear makeup is no exception. As for me, the makeup artist, I wear makeup when I feel like it! Often, I prefer a "no makeup look," wearing the bare minimum or nothing at all (except for my brows of course). I'll admit, I am a woman with a keen sense of self and currently, no shortage of confidence. Still, I too had a period of time where I felt I "needed" to wear makeup!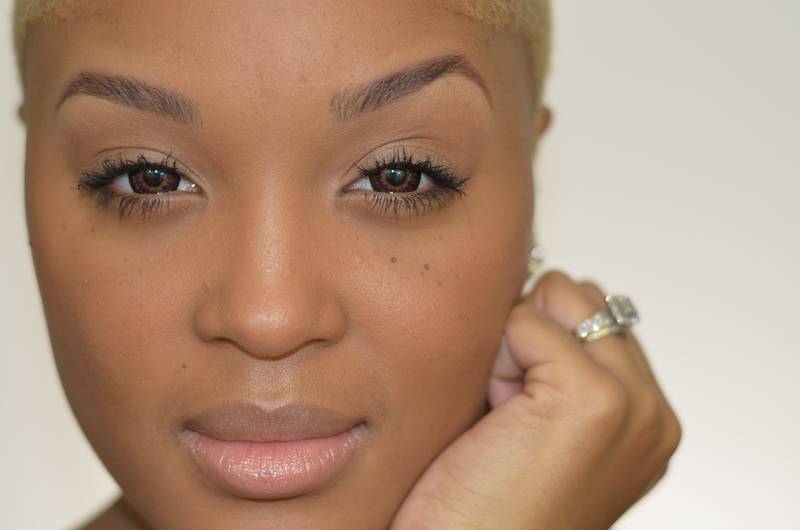 "No Makeup Look"
https://goo.gl/MzLwC4
A few years ago, I had an episode of syncope where I fell on my face twice – first busting my lip and second scratching my eyelid from fainting with my glasses on. I needed stitches and now have a scar on my left eyelid. It's faded over time and I've gotten used to it but had a hard time accepting my "new look." The scaring made me feel self-conscious and I had to learn to feel beautiful all over again, this time wearing my scar proudly and without makeup. I simply refused to feel obligated to cover up something that is indeed a part of me. Although I enjoy wearing makeup and feel beautiful with or without it, I believe the real beauty is in the power to choose and in feeling (and being) beautiful on the inside first.
I'm hoping we won't get to a point where we begin shaming women for choosing to wear makeup. I believe makeup is a wonderful thing with many benefits. It can help boost confidence, perfectly compliment an outfit, and enhance whatever mood you wake up in – mellow, fierce, and my favorite, seductive. Makeup allows some women to look and feel "normal" such as burn victims, cancer patients, or women who may suffer from alopecia and have lost their eyebrows. For the transformations – physical and emotional – that makeup has the ability to provide, I love makeup.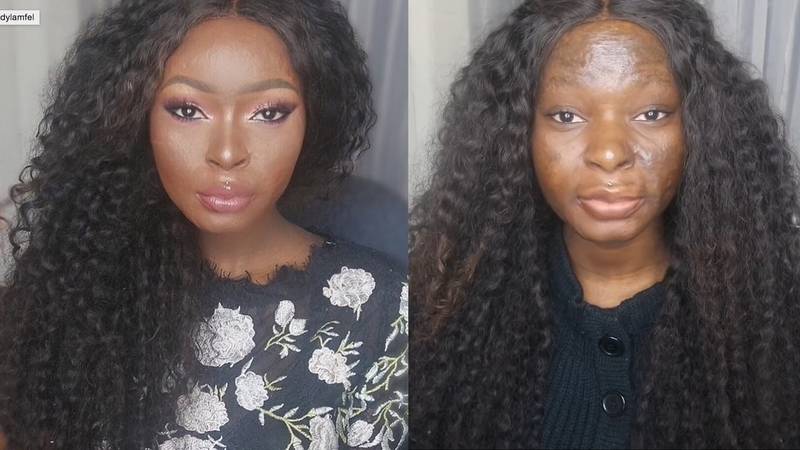 Makeup Artist and Burn Victim Shalom Nchom
https://youtu.be/Cwz_ntIgoUs
When it comes to makeup – to wear or not to wear – it all boils down to this: Who do you want to see when you look in the mirror? Whether you wear a full face of makeup or nothing at all, what's most important is how you feel about yourself on the inside. I hope that you find yourself confident enough to appreciate the way you look without it. But if you wake up feeling a little spicy, by all means put on a little extra mascara and your Ruby Woo!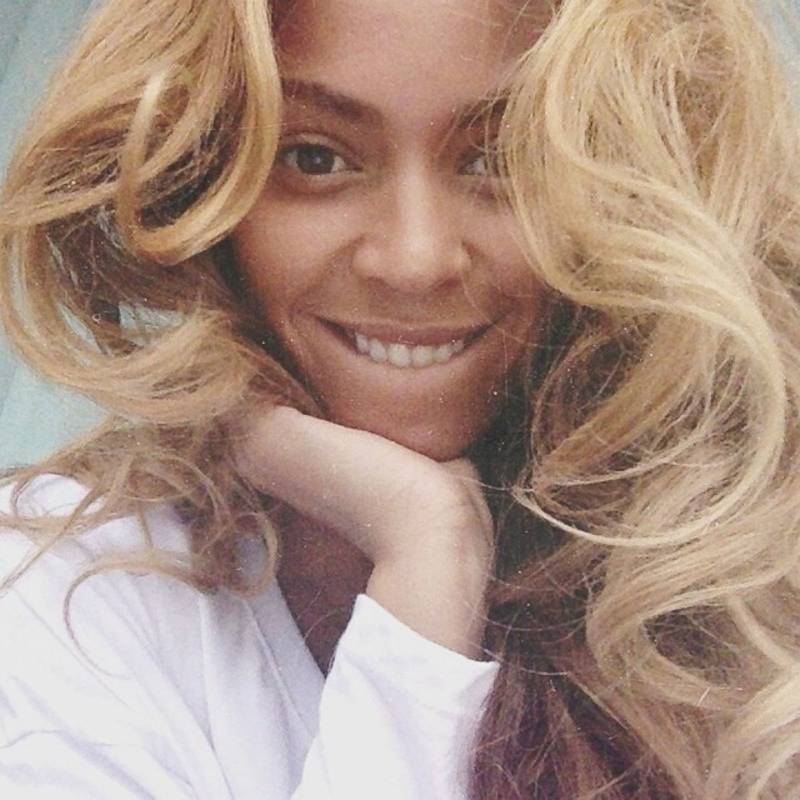 Beyonce, No Makeup Selfie
https://goo.gl/J7EoYg
We want to see your favorite selfie, with or without makeup, you choose! Be sure to share this post with your favorite ladies and tag #BlackBrideNoMakeup or #BlackBrideBeYouTiful on Instagram to share your favorite selfie with us. We can't wait to see you!