In April 2015, while he was filming an event, Jordan met Aisha. They both felt a mutual attraction, and with the help of a friend, they were introduced. Aisha and Jordan later connected on Snapchat where they exchanged messages and phone numbers. That summer, the two began dating and six months later in December 2015, Jordan officially asked Aisha to be his girlfriend! Six years later, the lovely couple became husband and wife in a timeless wedding ceremony captured by YNOT iMages. This gorgeous wedding was previously featured in the Winter 2021 Issue of Black Bride Magazine.
Bride: Aisha Ward, 28, College Counselor
Groom: Jordan Ward, 33, Photographer/Videographer
Photography by: Tony & Haley Minifield, YNOT iMages
Place of Residence: Birmingham, AL
Wedding Date: May 22, 2021
Wedding Location: Kress BHM Rooftop, Birmingham, AL
Wedding Theme/Motif/Inspiration: Classic, timeless black and white
Honeymoon Destination: St. Lucia
Briefly tell us about your wedding experience and how the both of you felt on your big day. Include your most memorable moment.
We had so much fun planning and experienced a limited amount of stress from beginning to end. We silenced unwanted opinions and truly did what worked for us. While our wedding was impacted by COVID-19 forcing us to decrease our guest count, it did not take away from the love we felt and the fun we had. It was the best party ever, and we wish we could do it over and over again! Our most memorable moment was when I was walking down the aisle. In that moment, everything we worked for and overcame was worth it. A close second would be the speeches by our parents, matron/maid of honor and best men.
Wedding song, explain choice for song:
"The Line" by DVSN was our wedding song. It is the song that was playing in the background the first time that we said "I love you" to each other. DVSN has provided us with music that has been a part of our relationship from the beginning!
What are you most looking forward to as a married couple?
We are looking forward to continuing to build our legacy, traveling the world, and starting a family!
Advice for a Bride/Groom on their wedding day:
Do what will make you both happy the day of and in the long run. You will receive so many opinions and ideas that it can easily become overwhelming and stressful. This day is about the two of you joining together as one, and your marriage will go far beyond this one day.
Our other top 3 pieces of advice are:
1) Have fun and soak it all in! It will be over so quickly.
2) Take a minute before the reception to eat ALONE.
3) Bring a pair of comfortable shoes to party in!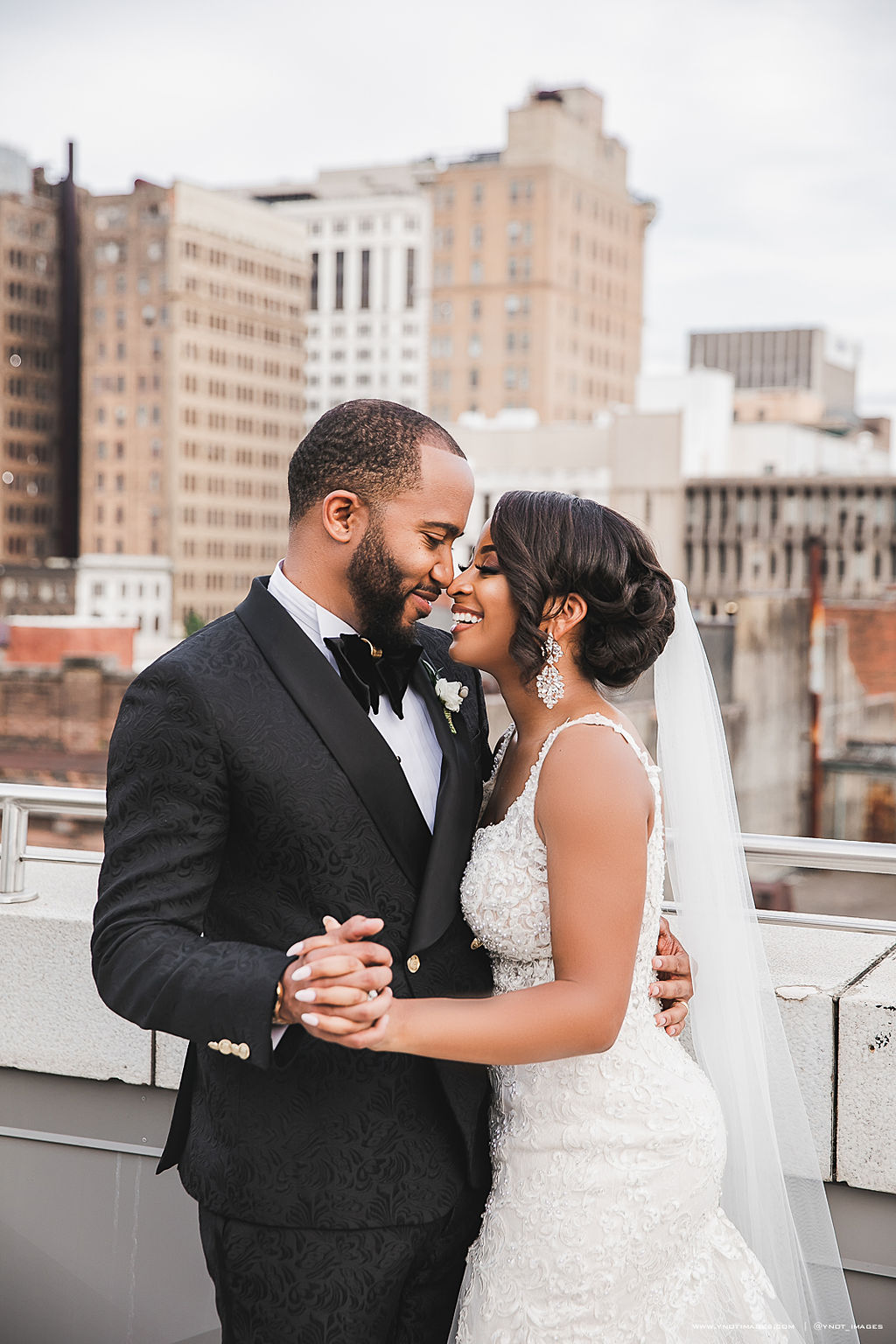 Congratulations to the happy couple! We wish them many years of wedded bliss!
Members of The Bridal Suite
We've personally reviewed each of the below wedding pros and can confidently recommend them to our readers.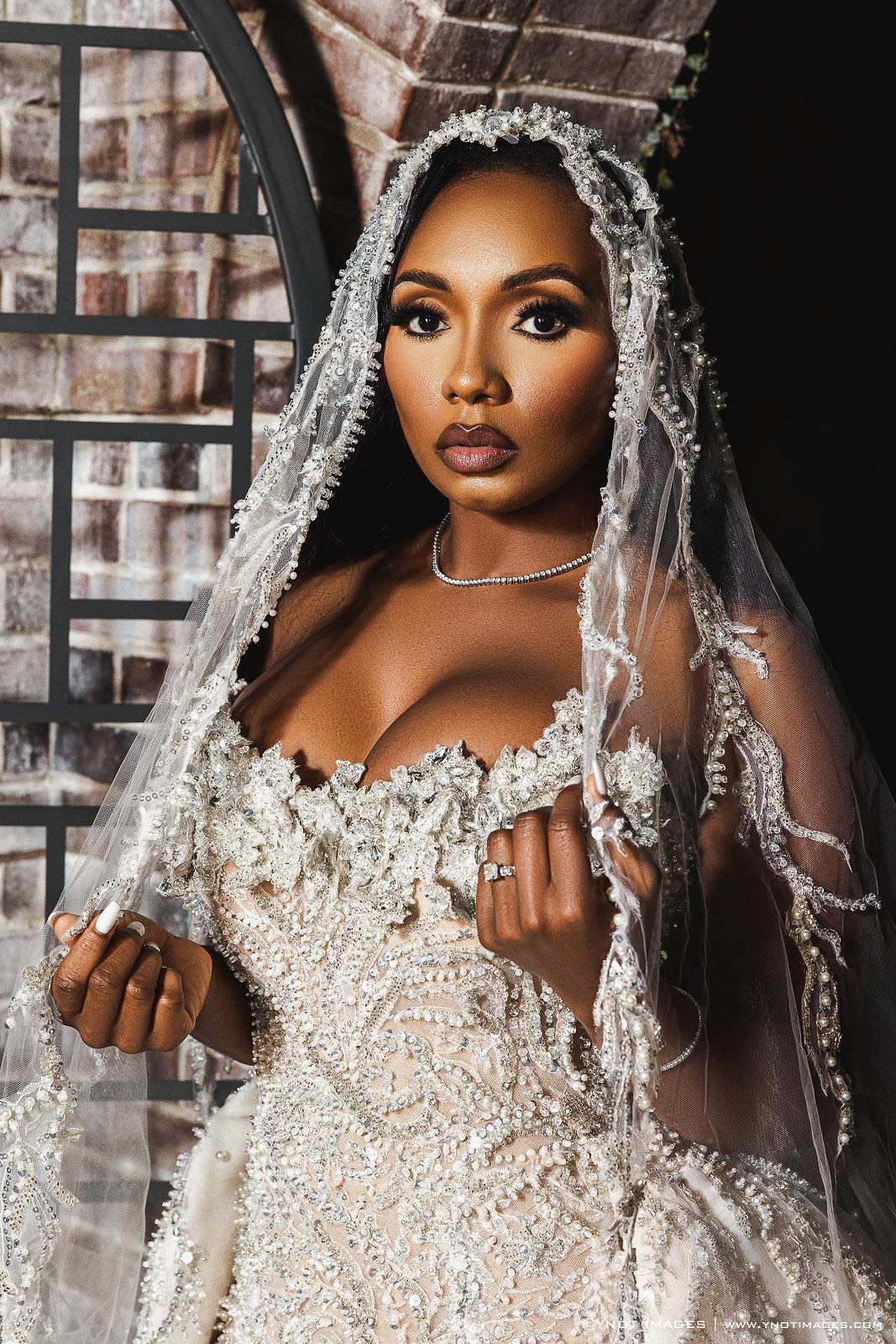 YNOT iMages
Photography
Additional Event Information
We've featured the below wedding pros, but we don't know much about them yet. Featured below? Click here to get started.