The dress is hanging beautifully, so the photographer can capture every breathtaking angle of the perfect garment. The well-thought out vows are written in the best penmanship this side of first grade on a small piece of paper that can be slipped into the bouquet. Everyone's fingernails are painted in the best shades to match the décor. The bride and groom are both preparing, in their own way, to meet at the alter; both full of nerves and quite possibly some variation of an adult beverage. As they both prepare their thoughts and their hearts to enter into a marriage, there are other family members sitting with their own thoughts. On the day a woman gets married, there is another man holding back tears thinking of the beautiful woman who will walk down the aisle and commit herself to another man; her father.
There are not many fathers who want to be involved with the little details of planning a wedding. Most dads are not concerned with the flowers or the chargers, they just want to make sure their little girl has everything she wants on her wedding day. He may not care about the cake flavors, but will be more than happy to write a check when needed. The wedding day is also one of the happiest days of his life. Daddy's little girl grew up and is getting married, and all he can do is hope that her husband will love her even half as much as he does.
Our father's don't always get the recognition they should, after the walk down the aisle and the father-daughter dance, no one tells them how handsome they look or how beautiful the centerpieces are. The truth is, for daddy's girls (card carrying member), without their guidance finding Mr. Right would be a lot harder. Great dads have shown their daughters from day one what a good man looks like and how a woman should be treated. Enough can't be said about a dad who goes the extra mile to raise his daughter to be strong, independent, street smart, and still appreciate a good man.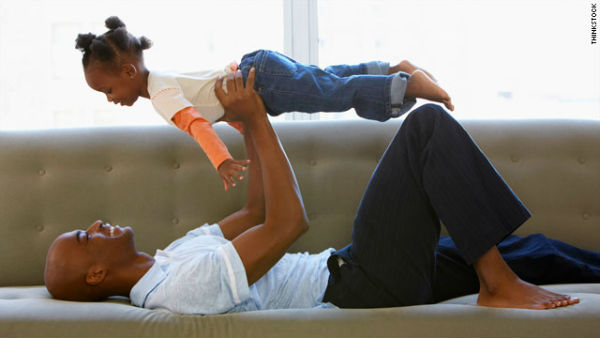 (ThinkStock Photo)
Should you be looking for the perfect wedding day gift for your dad or a token to show him your appreciation for everything he is, there is a new book on the market that celebrates African-American fathers and what they mean to their daughters. Bet on Black: African-American Women Celebrate Fatherhood in the Age of Barack Obama, silences the conversations about absentee fathers and highlights the fabulous fathers of women from all over the county. Kenrya Rankin Naasel, the editor, had the idea come to her in 2008 and scribbled the name on a sticky pad while she was at work. Raised by a single father, she was excited to be entering into her own marriage and was captivated by the African-American man who was running for president while raising two beautiful little girls. "The spark of an idea turned into a full-fledged mission after hearing President Obama speak passionately about why it is so important for him to be there for his own two daughters. To have a man running for the highest office in the land take the time to advocate for responsible fatherhood felt huge to me. I was frankly tired of all the negativity that surrounds conversations about Black men and their kids. Folks love to call them deadbeats, but that's not the whole picture. So I went in search of other women to share their positive experiences, in hopes of lifting up our men, our families and our race. Bet On Black is the result," says Naasel.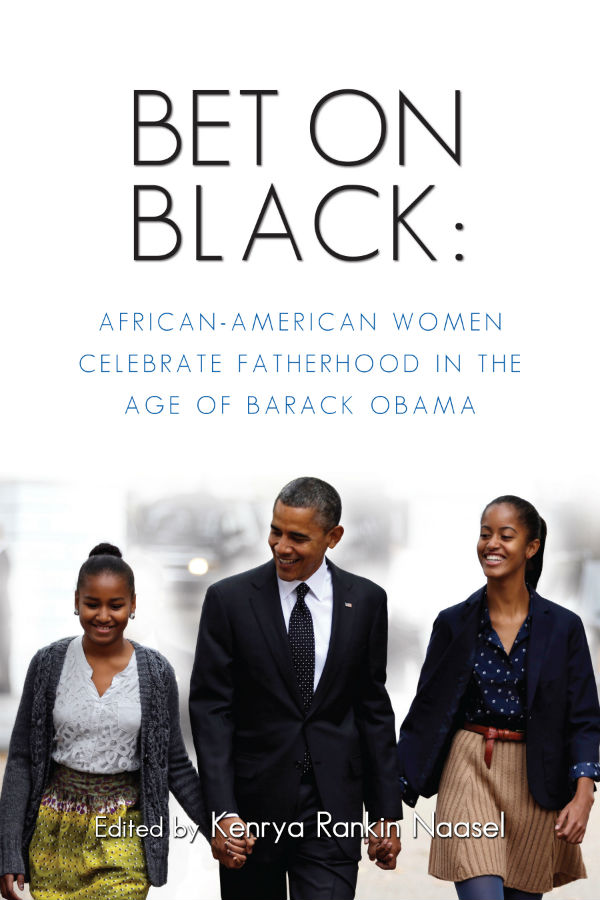 The book has sparked a conversation that should have never been lost. There are plenty of daddy's scaring away monsters, giving piggyback rides, drinking fake tea while wearing boas, cheering on their cheerleaders, coaching their little athletes, giving dating advice, providing a shoulder to cry on when love hurts, and rejoicing when then right one proposes. Beyonce wrote a song about her father that many dance to at their weddings. But Kenrya Rankin Naasel produced a book with a group of women that highlights the many adventures fathers take while raising daughters, and serves as a piece that all dads and daughters can appreciate and see themselves on the pages.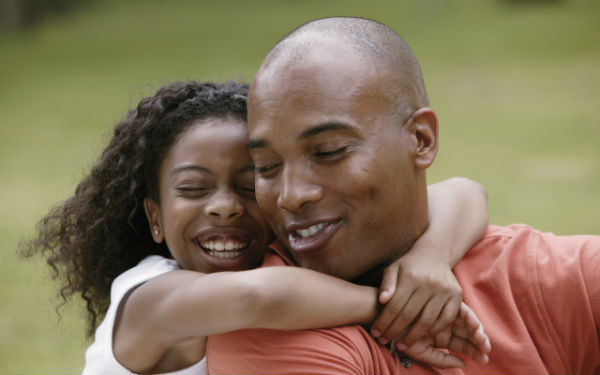 (ThinkStock Photo)
T.D. Jakes said we have to understand the wounds of our fathers in order to understand their journey and how we all arrived at the current location. There is no such thing as a perfect dad or man, but as long that man is trying to make a difference in the lives of his children, he could be a perfect daddy in the eyes of those he works so hard to protect and provide for. Bet on Black is a great gift for any dad or father figure and another way to say, "Daddy I love you and thank you for being you!"
Bet on Black is available on Amazon.
Upcoming Bet on Black book signings:
November 1 – Philadelphia, PA – 6PM to 8PM – Art Sanctuary, 628 16th St
November 2 – Washington, DC – 1PM to 4PM – Foundry Gallery, 1314 18th St. NW
What is your father/daughter dance song?
What fun things do you and your father do together?
Did your fiancé ask your father for your hand in marriage? Did your dad tell you before your fiancé popped the question?