Stephanie and Nicholas have been together for five years. They both believe that they were destined to meet each other. "We actually went to the same high school for a short period of time and didn't even know each other! We officially met on the campus of Wayne State University, in the student center in 2007," recalled Stephanie. After losing contact with each other, the two reconnected in 2010 on Twitter. Check out Stephanie and Nicolas' beautifully styled engagement session, captured by Kai Davis Photography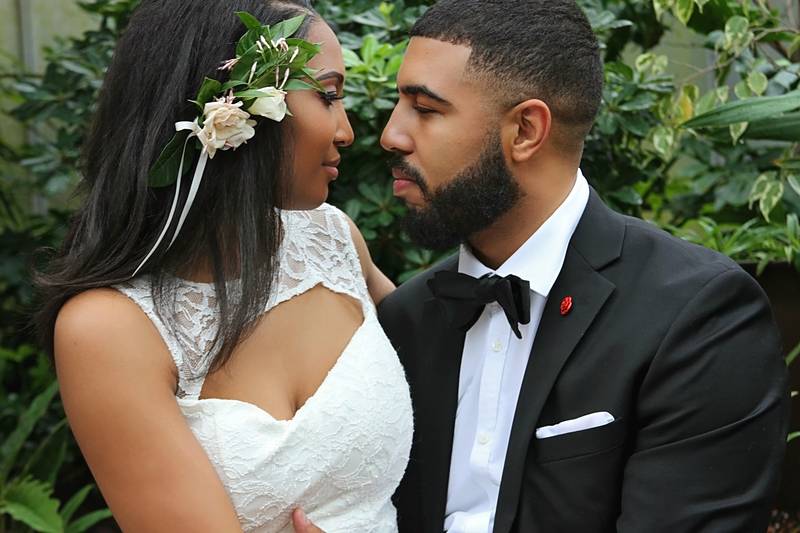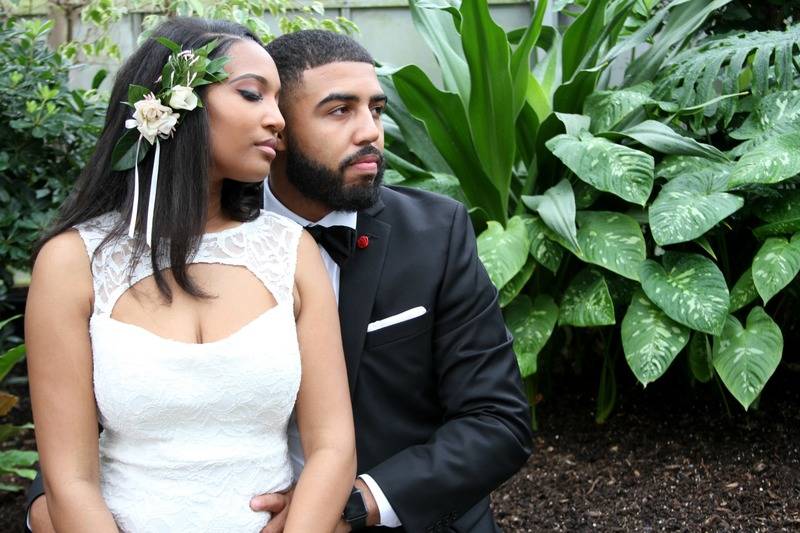 Engagement story:
Nic told me that we were going downtown to hang out and meet a few friends of his for drinks. It was such an unusually warm day in December, especially with us living in Michigan! As we began to walk towards the huge Christmas tree; Nic told me he wanted to stop and take a few photos. After snapping a few photos with me I began to get agitated and ready to go inside to meet his friends. I was completely oblivious to our friends and family surrounding us. I had no clue what was happening until someone began to serenade me, and that's when the waterworks began.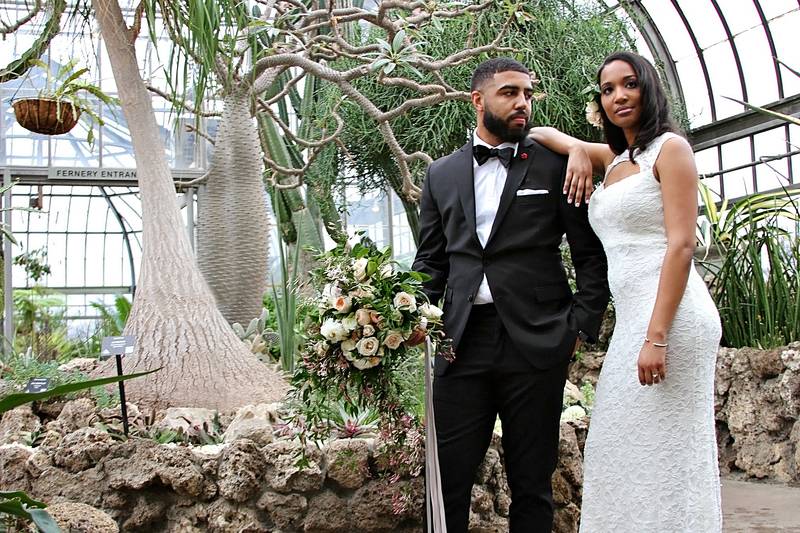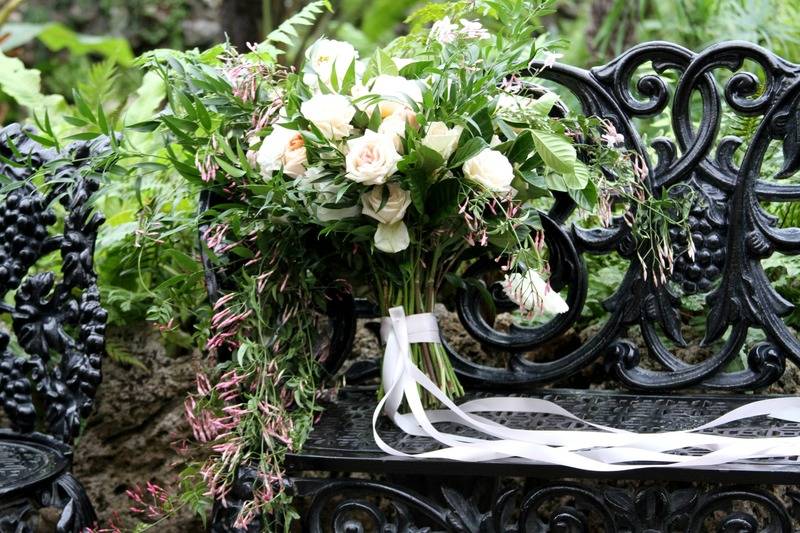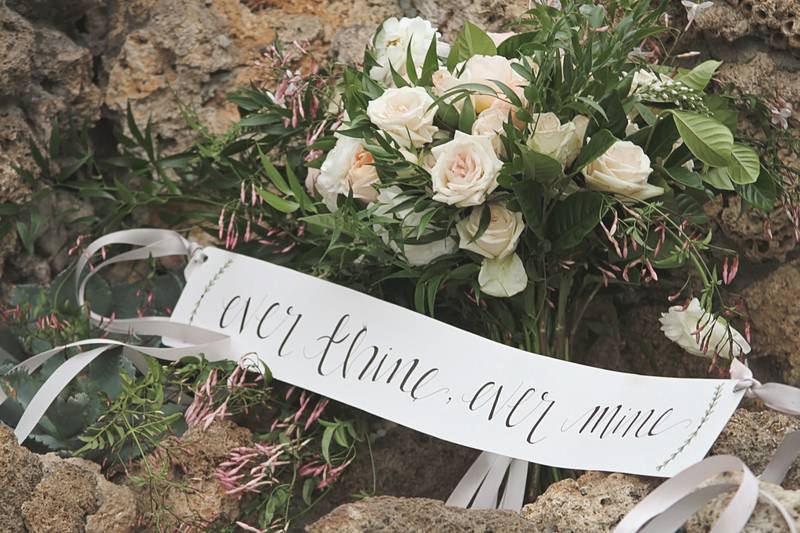 From the Groom: Walk us through the behind the scenes of creating this special day.
I had been planning the proposal for a few months. Being that it was the holiday season, I didn't want to wait until Christmas Day, because it seems like everyone proposes on that day. I decided that the day would be December 13th, so I reached out to her friends and family that live out of state a few weeks before. I sent a mass text out to our friends and family locally, about two days before not wanting to allow anyone too much time to let the cat out of the bag. Downtown Detroit is beautiful and lively during the holiday season. There is a huge Christmas tree in the heart of downtown, I had arranged for our friends and family to hide around the rear of the tree while I convinced her that we should hang out and enjoy some of downtown. I had my good friend Joe Foster, guitar player for recording artist KEM, fly in off tour to play an acoustic rendition of Sam Smith & John Legend's "Lay Me Down," and one of my favorite local vocalists Rob Brown sang a few heartfelt verses.
As we approached the tree, I had her pose for a picture, actually texting our friends and family to come gather from the rear. As she noticed familiar faces in the crowd, she was confused as to what was going on. The guys started playing, and both of our tears started flowing. As the song came to a close, I tried to give a synopsis of our 5 years together. Tearfully, I dropped to one knee, and asked her to be my wife. She accepted! Best day of my life….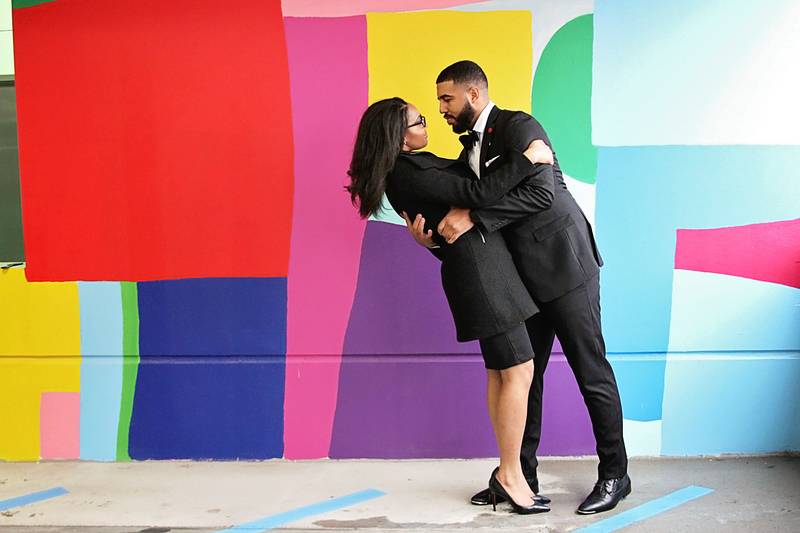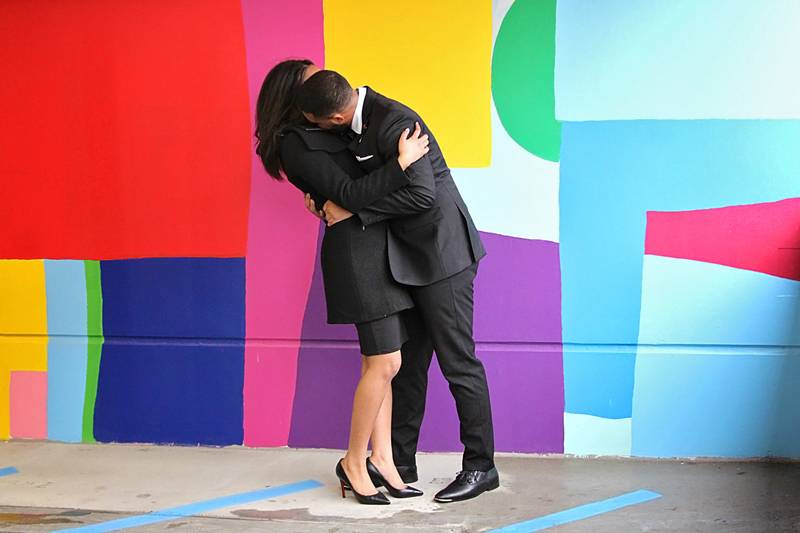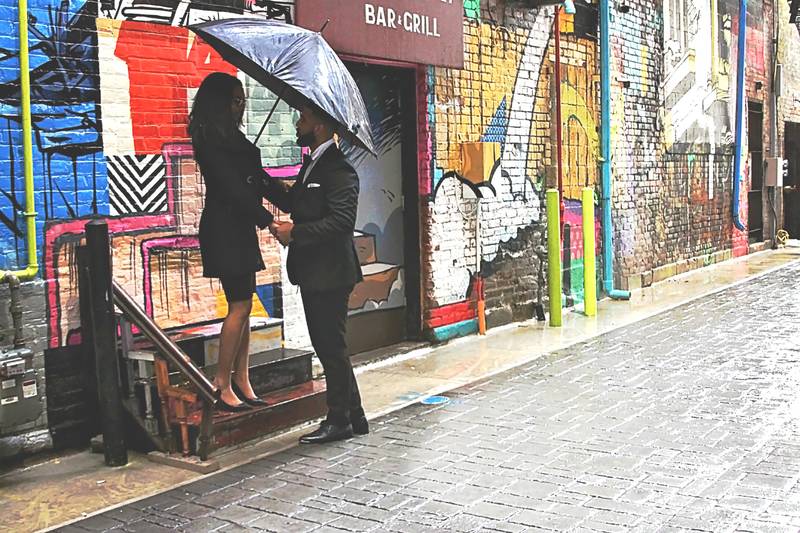 What makes your love special?
Our chemistry. Not just our physical chemistry, but our spiritual chemistry. We are very connected. Once, out somewhere with our son, a stranger told us "I can tell you guys love each other, it's all over you." We know how each other feels without using words. We both know how important it is to love in ways that are greatly appreciated by one another and more importantly we understand how to love each other; whether it be a word of encouragement, a gentle touch or one another's favorite comfort food. Simply stated we just really "get" each other, and above all love each other dearly.
What was the theme of your shoot?
The theme of the shoot was: "Ever thine, ever mine- a romantic love story."
Were there any memorable moments during the shoot?
There were so many memorable moments! The day prior to the shoot it was a beautiful and sunny day. However, the day of the shoot it was cold and rainy and we were outside! I will never forget thinking to myself "I am so cold, I hope I don't look too frigid in these photos. Thankfully, Nic warmed me up with many hugs! It was such a fun and memorable day. I couldn't have asked to work with better professionals than Kai and Brittany.
What are you most looking forward to about your wedding?
We are looking forward to everything! Most of all celebrating our love story with close friends and family as well as starting our new journey as husband and wife!
Have you started planning your wedding?
Of course, we started planning! After a week of staring at my hand and Nic and I reliving the moment via video, it clicked "we are really getting married!" We are more than half way finished with our planning.
Congrats to Stephanie and Nicholas! We wish you a wonderful wedding and a happy marriage.

Vendors:
Photographer: Kai Davis Photography
Styling and Floral Design – Brittany N. Rogers
Makeup Artist – Diamond Renee