Whitney and Francis' love story began in September of 2009 at the Stephen F. Austin State University in Nacogdoches, Texas. After an eventful party during their freshman year, a group of their mutual friends decided to go to IHOP. The guys decided that each guy would pay for one lady to eat at IHOP that night. However, Since there was an odd number of ladies out that night, Whitney was left as the last friend who no one initially offered to pay for. "Francis looked reluctant to pay for me so I only bought a fruit cup while the other girls were taking advantage of their free meals," recalled Whitney. As the semester progressed, they would constantly run into each other in organization meetings and around campus. Whitney would constantly mention in casual conversation to Francis that he never really wanted to buy her fruit cup at IHOP. So in effort to make things right, Francis offered to take Whitney out on a date and the rest was history! Check out their romantic beach engagement session in Phuket, Thailand, captured by Aht Yomayai.
Bride: Whitney Wright , 25, Social Worker
Groom: Francis Nwajei, 25, General Accountant
Place of residence: Houston, TX
Engagement Shoot Location: Phuket, Thailand
Wedding date: 9/4/16
Engagement story:
I thought I was performing at this jazz club in Dallas, but as soon as I opened my mouth to sing, the DJ changed the song to one of my favorite songs 'You and I' by Avant and KeKe! Now as an artist you're told the show must go on so even though I was embarrassed and confused I just start rocking side to side and smiling, thinking I might as well sing to this song. Then out of no where Francis starts walking up to the stage and I give him a look like what are you doing coming up here?! And then he gets down on one knee and tells me he loves me and knows he wants to spend the rest of his life with me. I was so shocked and touched, I said yes! We've been dating for over 5 years and I was so overwhelmed that he worked so hard to surprise me.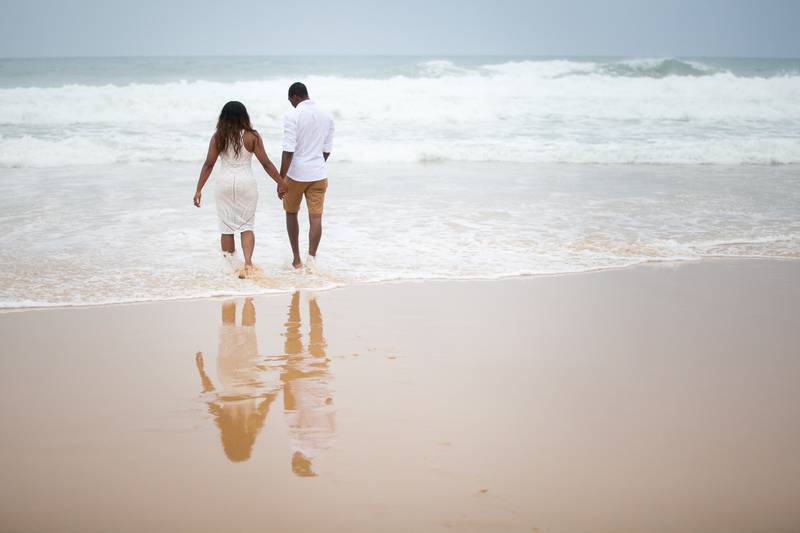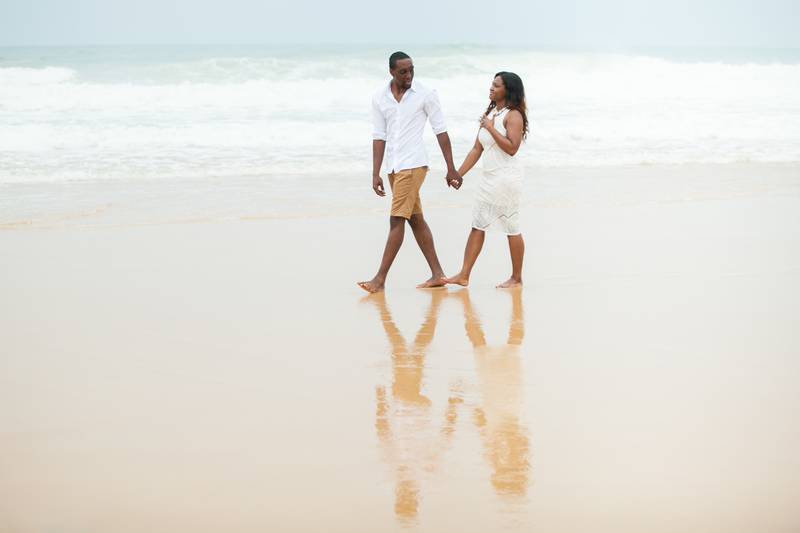 From the Groom: Walk us through the behind the scenes of creating this special day
I was really having a hard time deciding how I wanted to propose to the love of my life. A light bulb kind of went off that made me recall a conversation Whitney and I had about some of our favorite music. The both of us were huge fans of the record "You and I" by Avant and Keke Wyatt so I knew I wanted that song played at some point in this special day. At the time Whitney was performing at various lounges and clubs singing cover songs and some original music. The idea finally came to me that would be totally different and memorable to propose while Whitney was supposed to be performing. I contacted this particular venue in Dallas to inform them of my plans and they were so excited and happy to make this big day come true. Whitney was thinking all along that this would be just another show but things turned out much differently when she got on stage. Right on cue, when Whitney got on stage the piano player started playing the keys to "If I Ain't Got You" by Alicia Keys but right before Whitney was about to start singing the song changed to our favorite song. Now with "You and I" playing, Whitney was standing there looking confused but at the same time enjoying her favorite song playing. About mid way through the song I began to make my way through the crowd to the stage to ask my best friend to become my wife. I was so glad the day went perfect without a hitch and was even more thrilled to be able to continue to share my love with my Superstar.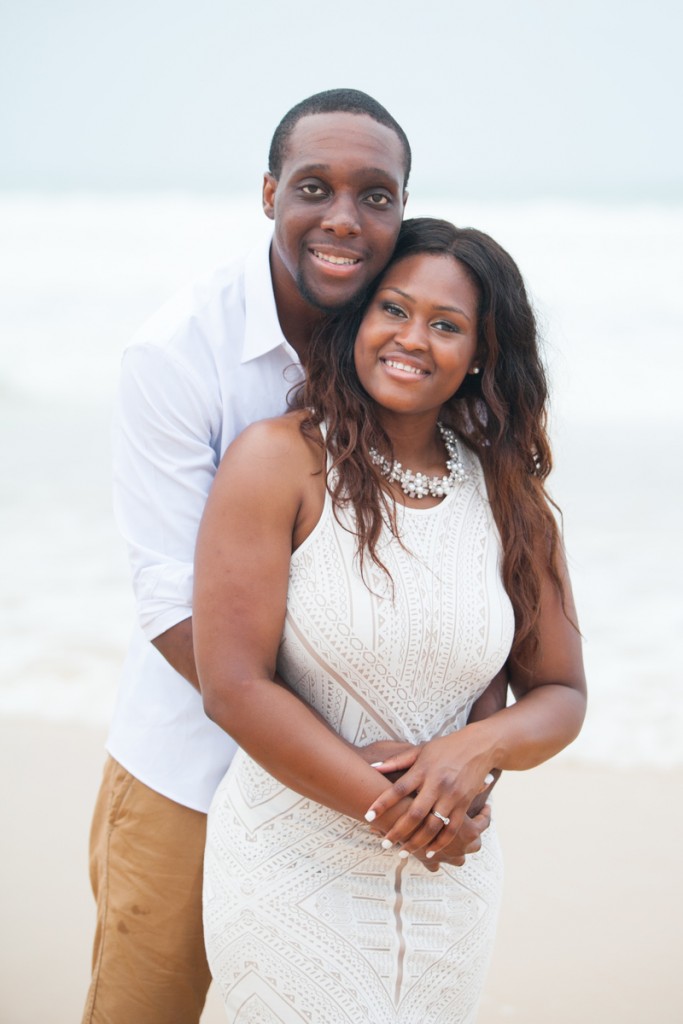 What makes your love special?
Our love is truly special to us because we are each others first love. We share a bond and work to strengthen that bond by keeping God at the center of our relationship. We are soulmates and we really balance each other.
What was the theme of your shoot?
We did not have a theme per say. While on vacation in Thailand, we decided to take advantage of the beautiful scenery and shoot our engagement photos there. We had a wonderful time shooting and so glad our photographer was able capture those moments.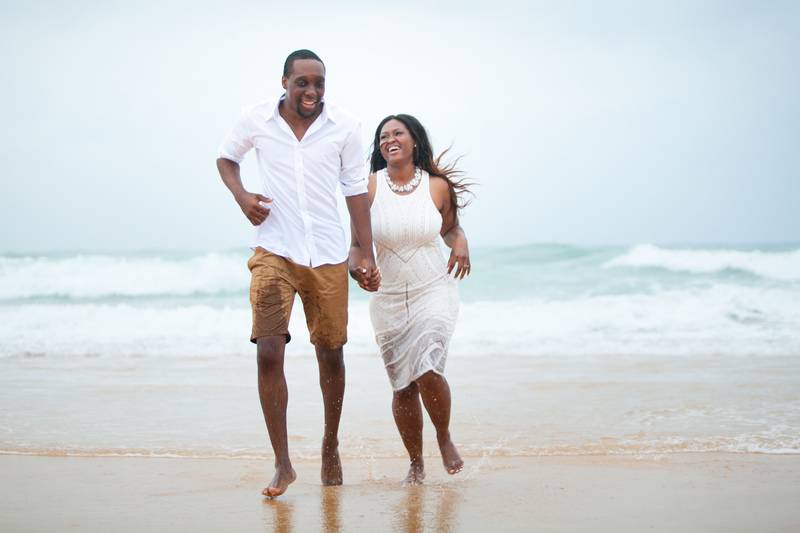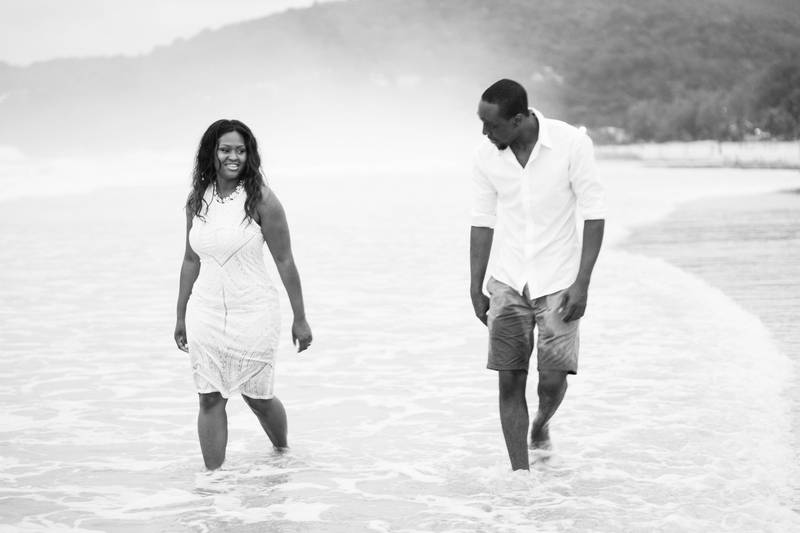 Were there any memorable moments during the shoot?
Yes! When we were shooting on Kata Beach our photographer wanted to get some shots with the both of us on or near the rocks. The only problem was that it was really a journey trying to get to the rocks! The both of us kept tripping over each other and constantly kept getting our feet stuck in the sand. When we were about half way there I started getting bit by mosquitoes and so we all turned around and went back.
What are you most looking forward to about your wedding?
I am really looking forward to exchanging our vows and calling Francis my husband. Also really excited to see all of our family and friends come together to celebrate our union.
Have you started planning your wedding?
Of course! Overall everything is going well but most of that can be attributed to my awesome wedding planner. Thankfully we have already taken care of the most important things on our to do list.
Congrats to the happy couple Whitney and Francis. We wish you a wonderful wedding and marriage!