Lauren and Craig first met in 2006 while they were both students at Howard University. "A mutual friend introduced us and we remained friends throughout college and beyond," said Lauren. The two college coeds finally got together in 2012 and have been together for 3 and a half years. Lauren and Craig are planning to celebrate their union with a Spring wedding next year in Dallas, Texas. Check out their outdoor engagement session shot on the campus of Howard University by Iris Mannings Photography.
Bride: Lauren Michelle Nickson, 28, Special Education Teacher
Groom: Craig Dion Allen, 28, Restaurant General Manager
Place of residence: Washington, DC
Engagement Shoot Location: Howard University and the US Capitol
Wedding date: 4/ 9/16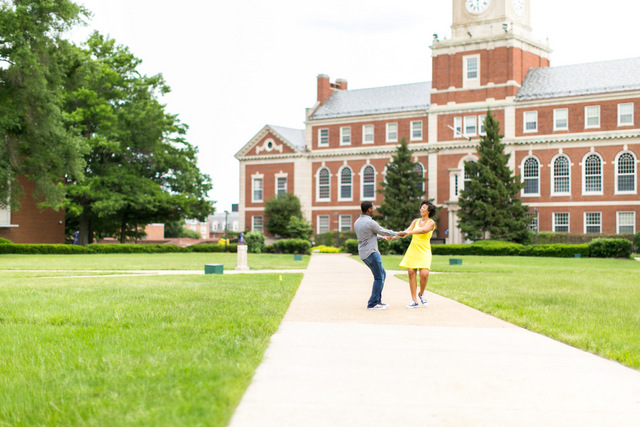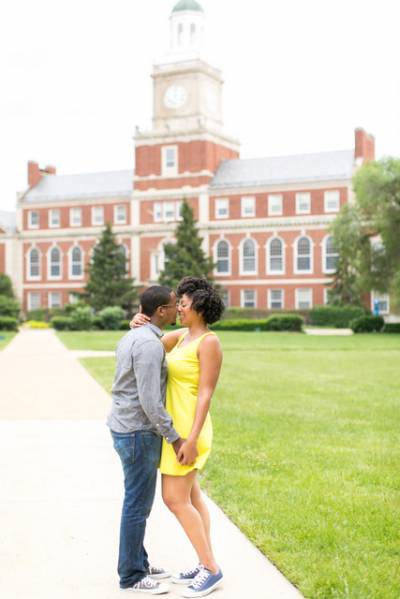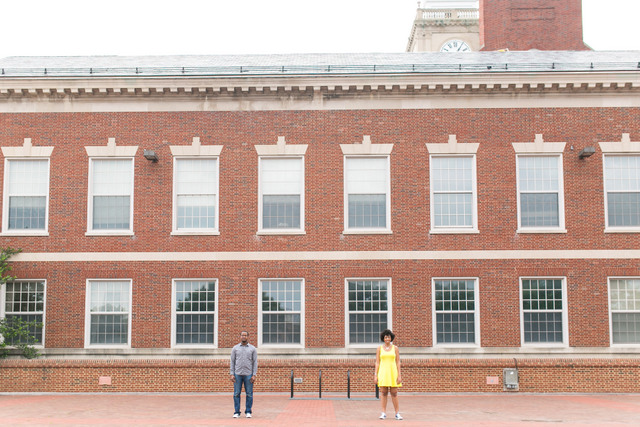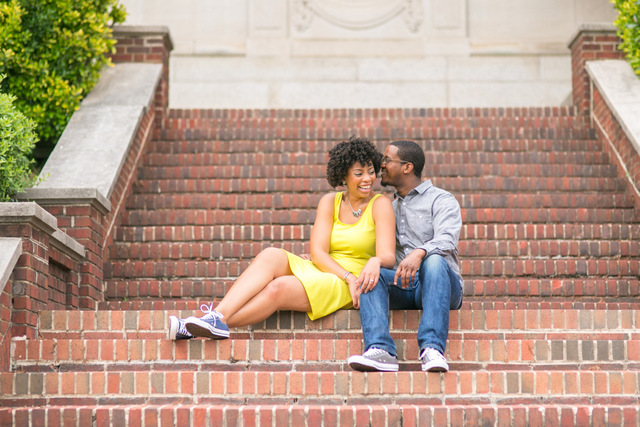 Engagement story:
Craig planned the proposal for months! The day before Thanksgiving 2014 Craig surprised me with a trip to Jamaica and at that moment I knew he was planning to propose. I immediately freaked out and called my mom and best friend. Once I got over the shock of spending Thanksgiving in Jamaica and getting engaged, I rushed to find my swimsuits and pack. We arrived in Jamaica on Thanksgiving Day traveled to our resort and once we reached our room –Craig asked me to be his wife! We then enjoyed jerk chicken and rum punch at the resort bar.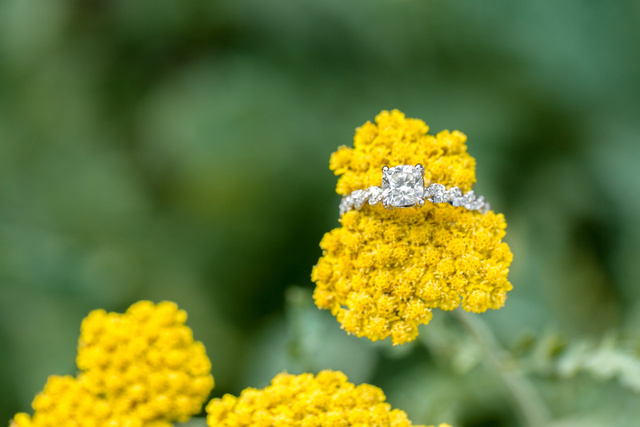 What makes your love special?
We are the epitome of if you love something let it go. We dated and maintained a friendship for over a decade, and always found ourselves dating and wondering if our friendship could be more. We have known what we could be and finally the timing was right. Through everything our default has always been friendship and love.
What was the theme for your engagement shoot?
We wanted our engagement photos to reflect what brought us together so we decided to shoot at Howard University and the US Capitol landmarks in Washington, DC.
Were there any memorable moments during the shoot?
It was fun being back at our alma mater. We reminisced about a time pretending to study in the undergraduate library (UGL) that made us laugh.
What are you most looking forward to about your wedding?
We are looking forward to celebrating with our family and friends at our reception by dancing the night away!
Congrats to the happy couple Lauren and Craig! We wish you a wonderful wedding and marriage.