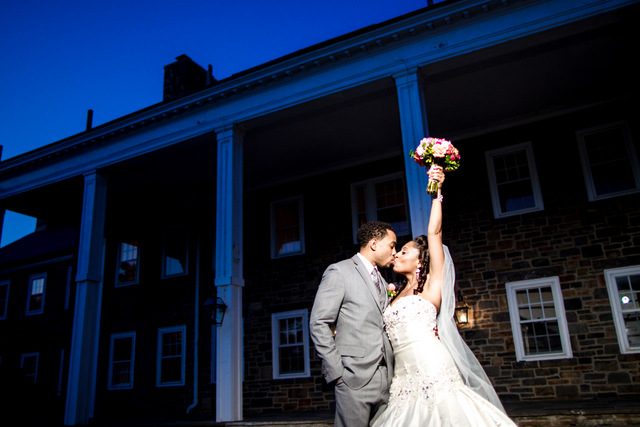 Mahalia and Darius met in 2005 at Virginia State University. "Darius and his roommate, Lynwood, were walking around Foster Hall attempting to con every girl they could to come to a crazy pajama party at their apartment. I had never seen Darius before, but I thought he was cute, small, but cute," recalled Mahalia. Although Mahalia did not have any interest in attending Darius' pajama party, she was intrigued by his persistence. The semester was coming to an end and Mahalia and her roommate Brandi decided to celebrate. "We invited a few close friends, many of which were Darius' line brothers. One of his line brothers insisted we invite Darius and since it was a laid back get together Brandi and I agreed. Shortly after Darius came over, trying to be super suave and cool, as usual, but he wasn't fooling me. As the night progressed we joked and laughed and agreed to stay in touch over the summer," said Mahalia. Although Mahalia and Darius didn't really stay in touch over the summer, they continued their friendship that soon transformed into a beautiful romance. Almost 8 years after their first meeting Mahalia and Darius celebrated their union with a coral and pink themed summer wedding. Check out their special day captured by Mohaimen Kazi of Mohaimen Kazi Photography!
Bride: Mahalia Jessup, 30, pharmaceutical representative and wedding planner
Groom: Darius Jessup, 30, Project Manger
Place of residence: Alexandria, VA
Wedding date: 6/1/13
Wedding location: Aberdeen Proving Ground, MD
Wedding theme: Coral & Pink, Modernly Classic
Honeymoon Destination: Santorini and Mykonos, Greece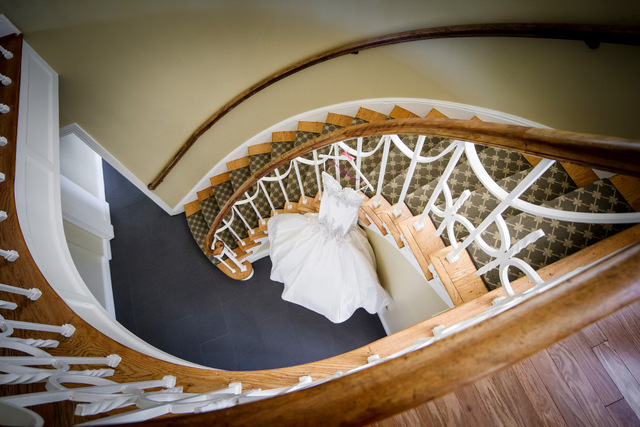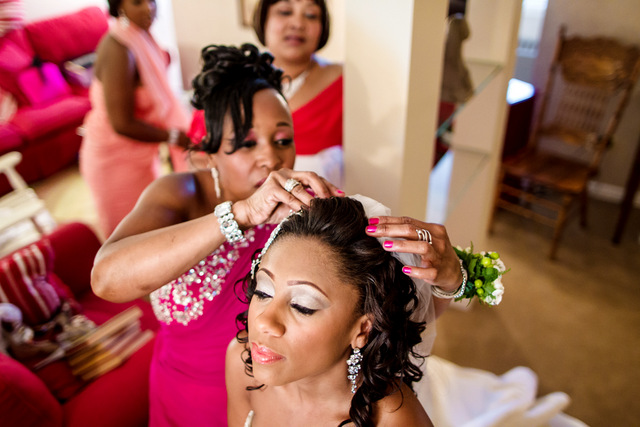 Engagement story:
Early morning (3 a.m. early), July 31, 2011 as they were painting their home in preparation for their move to Maryland, the discussion of engagement came up (for the 300th time). Darius told Mahalia it would happen when the time was right. With no ring in sight she then proceeded to get mad for the 300th time. As the morning progressed, in the middle of the project he asked her "What would your "ideal" proposal be?" She responded, "Really at this point just throw the ring at me….matter of fact, Just do me like Martin did Gina in that episode of Martin where he just got on one knee and said "OK! Fine Gina I'll marry you, are you happy now?!" Darius responds- "Be careful what you wish for!" After laughing it off Mahalia reminded him of the amazing proposal that Martin ultimately did for Gina when Martin brought out Brian Mcknight to sing before he proposed. He said he didn't remember, so since everything is on youtube, she grabbed her laptop and pulled up the scene, as they watched she constantly pointed out what she loved, "see he gave her flowers" "see he gave her champagne" and the last thing she said was, "why can't I have Brian Mcknight sing at my proposal?" and as she turned around there he was, on one knee with basketball shorts on covered in paint looking Mahalia right in the eye, with paint in her hair and blue gloves on, he responds "He just did."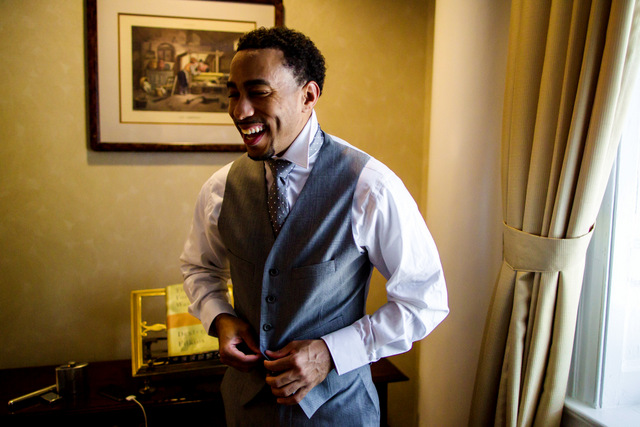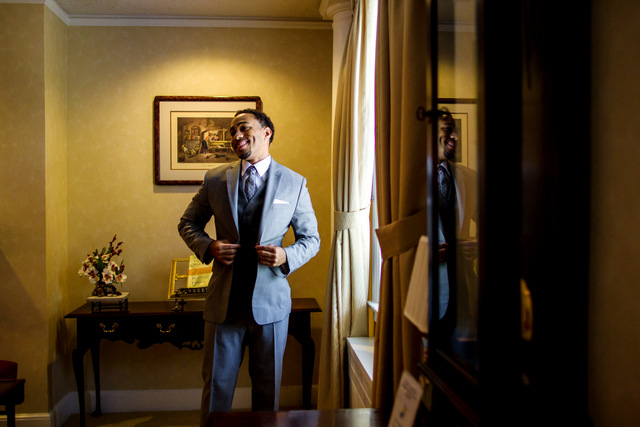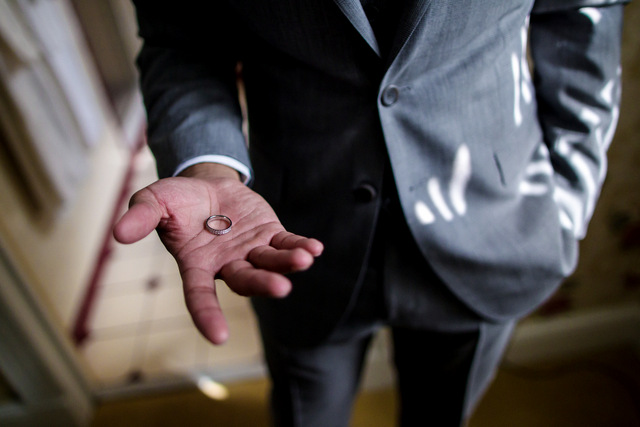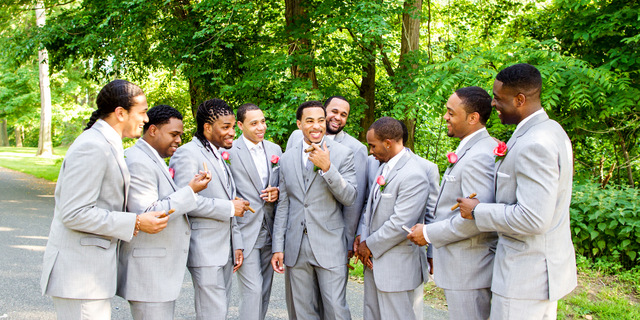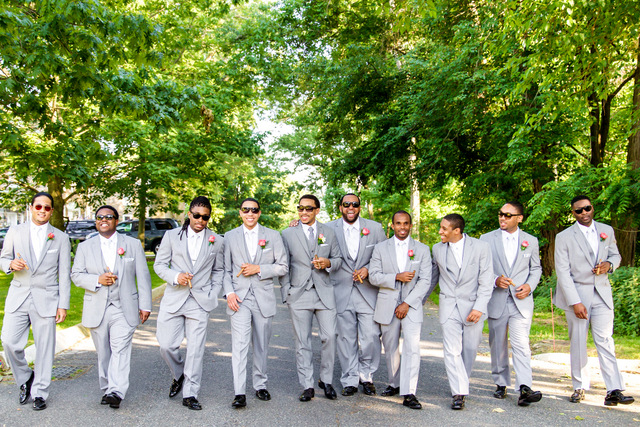 From the Groom:
So many emotions as I woke up realizing I was about to marry my fiancé for the rest of my life. However, worry, fear, or second thoughts weren't one of them. It was more like relief and excitement that the wedding was finally about to be over. Ok ok, of course I value my life, and I was truly excited to share this moment with my soon to be wife!
But all I could think about is how I'll be getting my house back to normal from looking like a full blown arts and craft convention. More importantly, I'll be getting the woman I had come to know and love back! Being a bride and the event planner of her own wedding had turned her into a full blown psycho. There was absolutely no one in the world who deserved that day more than she. But as excited as I was to enjoy the day with friends and family, I was even more excited that my wife and I could finally move on and get back to the simple things, like laughing, loving, and enjoying each other's company again.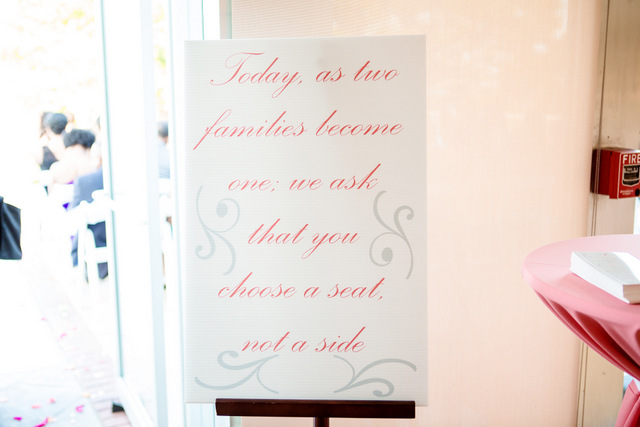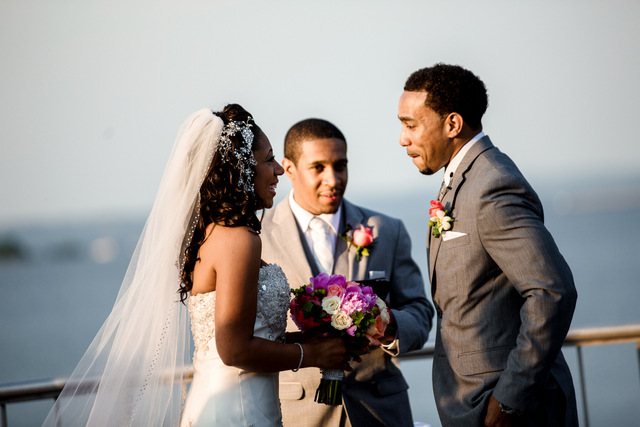 The couples most memorable moment:
Right before the kiss. We both just seemed so anxious and ready to seal the deal.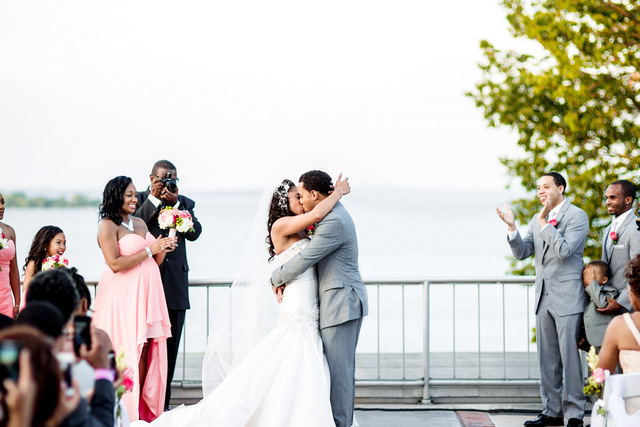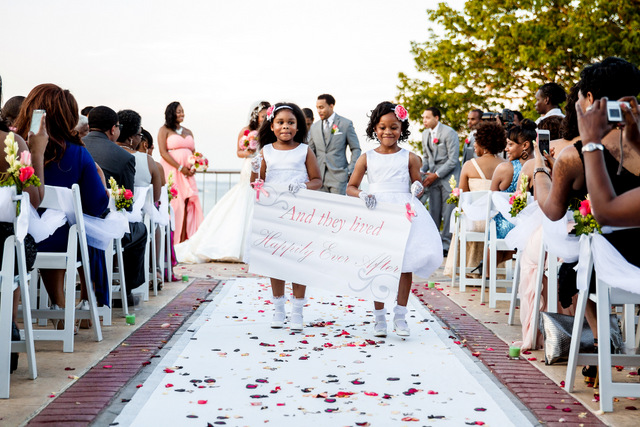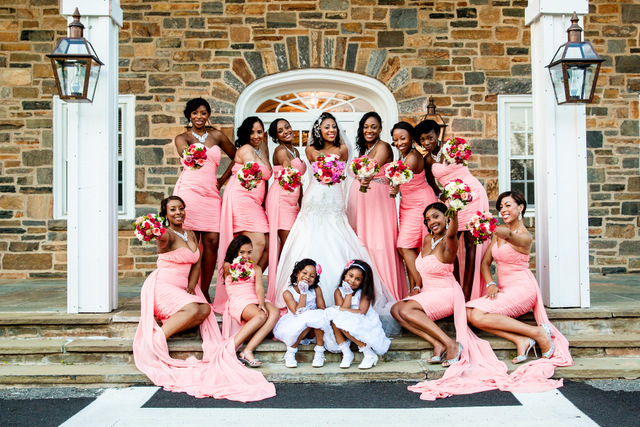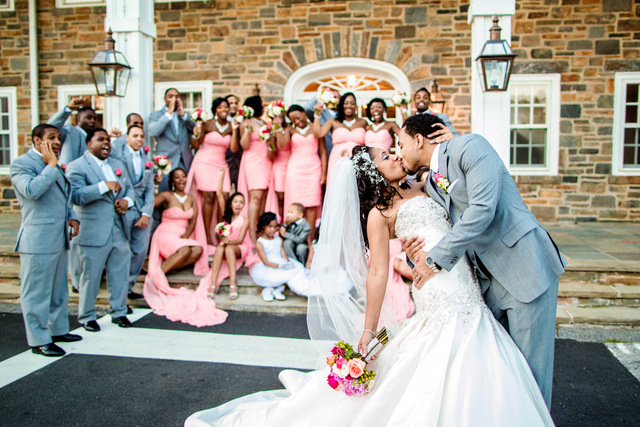 From the Bride:
For months leading up to the wedding, things were just so hectic. I was busy planning everything on my own, and making sure everything would go as planned. But the actual day of the wedding I woke up cool as the other side of the pillow. I was just ready to marry the man I loved and honestly nothing else mattered. No bridezilla, no crying, nothing could get me off my high. I knew the day would be perfect no matter what happened because I was marrying my best friend. I watched so ma
ny wedding shows and would cry hysterically, and thought for sure I would be a reck at my own wedding, but from the moment I starting walking down the aisle to the very last moment of the night I could not stop smiling and that happiness has only grown in the almost 2 years we've been married.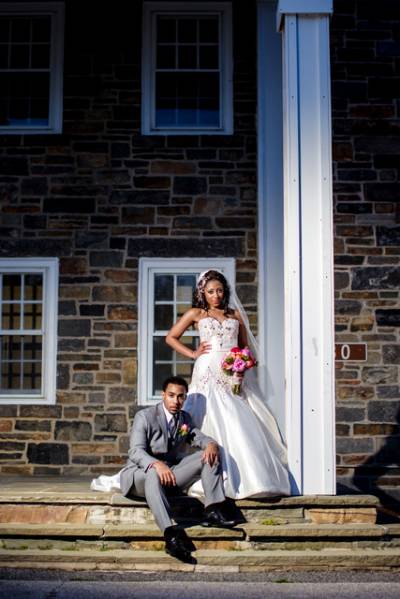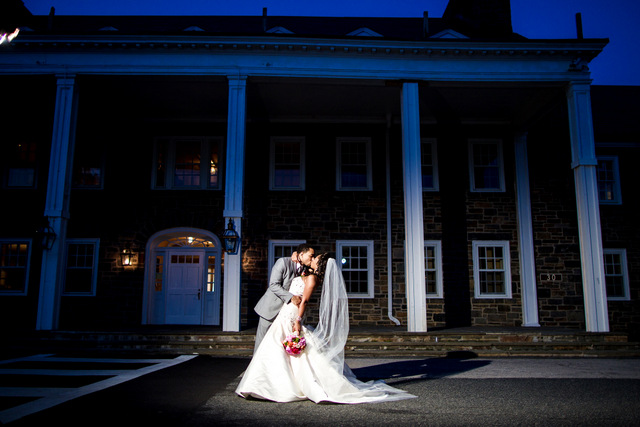 What makes your love special?
We are brutally honest and open with one another, but it also allows us to completely be ourselves, no holds bar; silly, unpredictable and overall a fun-loving adventurous couple. "We're besties" (lol, he hates that)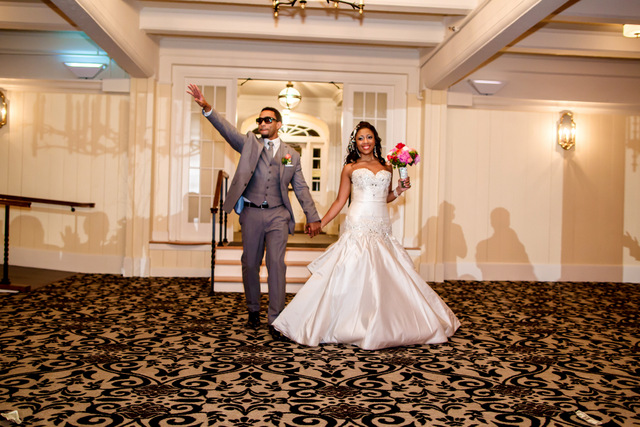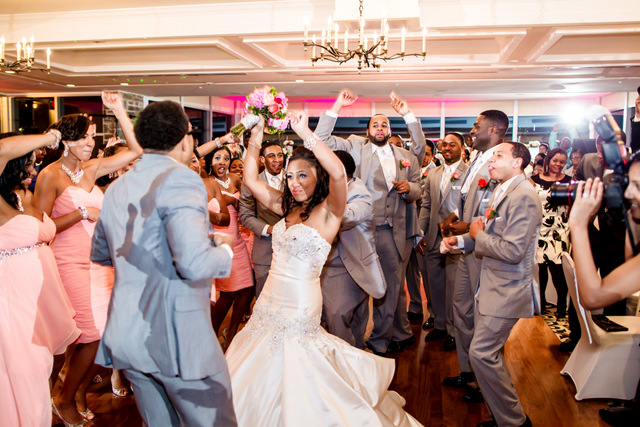 Favorite wedding detail:
Cake/Cake Stand. The cake was the best cake I've ever tasted and the cake stand was a DIY project that I couldn't be prouder of! Lastly, Mahalia's brother performed our ceremony.
Wedding song:
Whitney Houston: I Have Nothing; just a classic song, we both loved.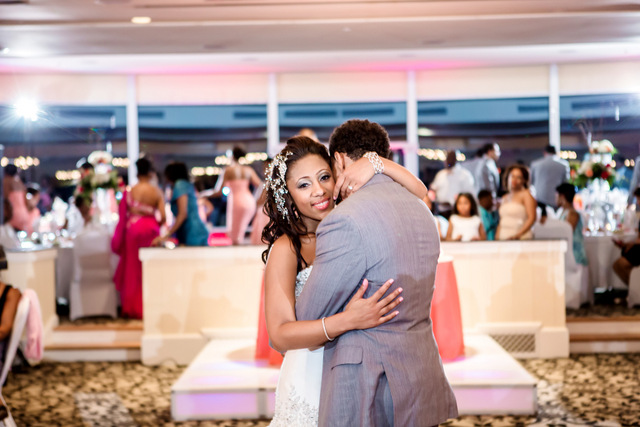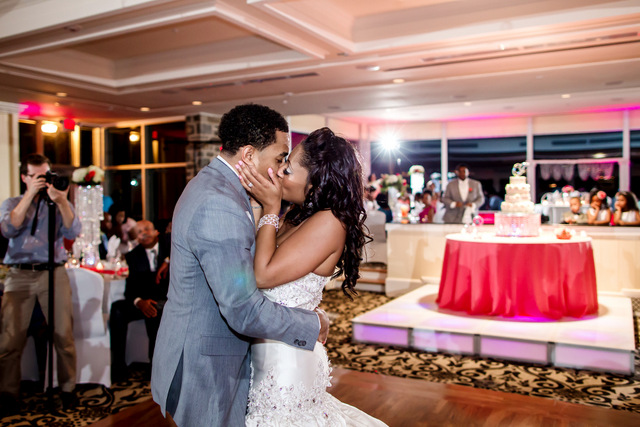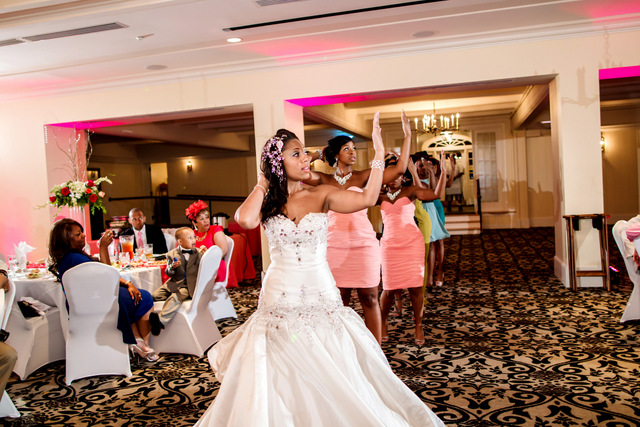 Wedding Details:
Well I planned my entire wedding, so you can say that was C'est Belle Event Planning and Design, first major event. And we chose to do some nontraditional things, to include: A video invitation and a skit with songs as the intro about how we met and each couple in the bridal party chose their own song to enter for the reception.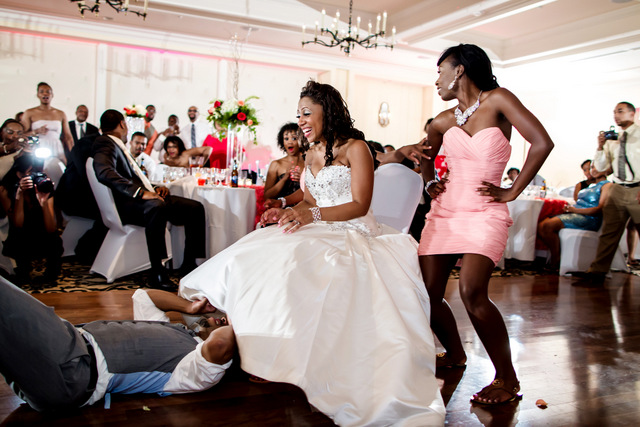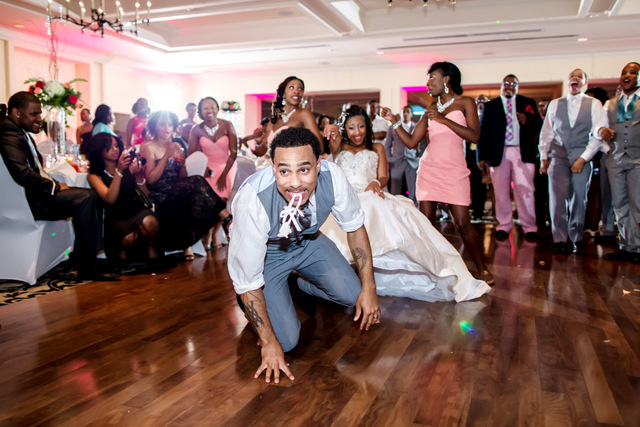 What are you most looking forward to as a married couple?
Watching each other grow while growing together in love, spiritually, emotionally, financially and in every way possible.
Advice for a Bride/Groom on their wedding day:
Just relax. Have fun. The time will fly by so fast you'll be wishing for every single moment back. SO enjoy each and every moment! And don't forget to make time for your spouse.
Congrats to Mahalia and Darius, who celebrated their two year anniversary this month! We wish you many more years of wedded bliss !
Vendors:
Photographer: Mohaimen Kazi Photography
Ceremony and reception: Top of the Bay, Aberdeen Proving Ground, MD
Bridal gown: Stephen Yearick, Bridal Reflections NYC
Groom's suit: Banana Republic
Cake: Yia Yia's Bakery
Favors: Mini Ciroc Bottles
Wedding planners: C'est Belle Event Planning and Design
Music: DJ Doobie
Flowers: Eden Floral Design
Lighting: Max Powers
Curated by our Wedding Features Editor, C.K. Alexander. C.K. is the owner and founder of Love Ink and Brownstone Bridal. Keep up with C.K. on Twitter here: @Love_Ink