Charity and Kendall met in 2013 while they were both in a mutual friend's wedding. "We had to work together to keep everything on track for our friend's wedding. Then, at the wedding reception, Kendall caught the garter and I caught the bouquet!" said Charity. Charity and Kendall spent the rest of the night talking and dancing and getting to know each other. "We took a walk in the beautiful weather after the reception. We ended up talking all night and were amazed at how much we had in common,"said Charity. The two have been together ever since and celebrated their love with a "Winter Wonderland," themed wedding. Check out their special day captured by Lisa Tilley-Newman of Tilley Photography!
Bride: Charity Anderson, 37, Public Relations Manager
Groom: Kendall Anderson, Sr., 39, Attorney
Place of residence: Country Club Hills, IL
Wedding date: 1/17/15
Wedding location: Biloxi, Mississippi
Wedding theme: Winter Wonderland
Honeymoon Destination: Cancun, Mexico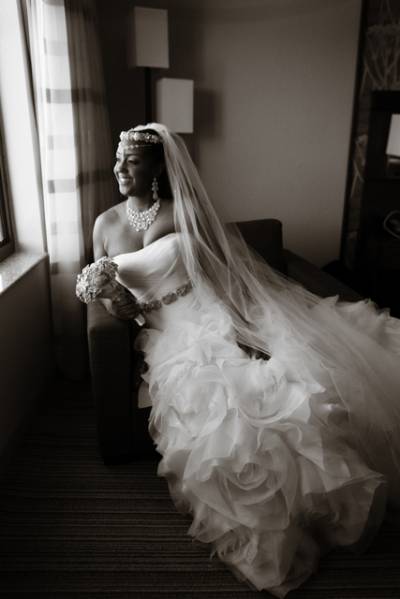 Engagement story :
The proposal was a TOTAL surprise to me! Kendall came to visit me on my birthday weekend. We had gone out to a mystery theater dinner Saturday night, then we went to church on Sunday. He popped the question at church, right after service ended. Without me knowing, he had solicited the help of my Pastor, First Lady, and my mother to convince me that they were giving me a birthday gift after church. After church ended, the First Lady handed me a gift bag and told me it was a birthday gift. I was going to wait until I got home to open it but she told me to go ahead and open it. When I opened it, I saw that it was an artist sketch of Kendall on one knee proposing to me. I didn't even realize what was going on until I turned around to show Kendall the picture and saw him down on one knee proposing. It was the most perfect proposal ever!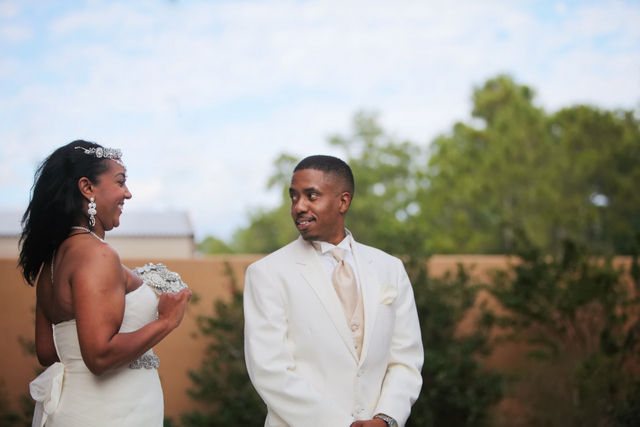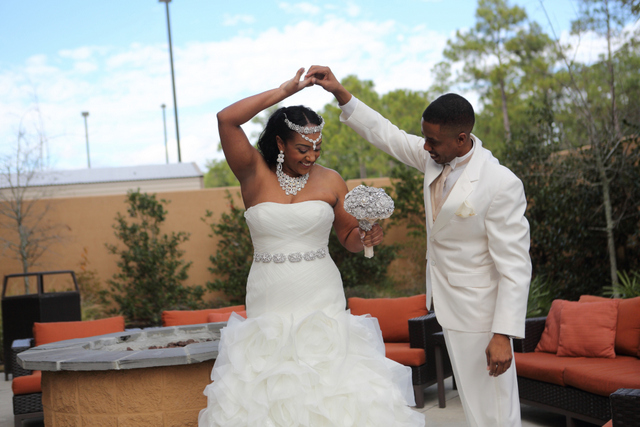 The couple's most memorable moment:
Bride: My favorite moment was our First Look. I was so nervous and excited to see him. I tapped him on the shoulder and when he turned around, his face lit up so bright that it made me feel like the most beautiful girl in the world!
Groom: My favorite moment was Charity singing to me as she walked down the aisle. She was absolutely beautiful and I was honored that she made the moment so special by expressing her love in that way.
From the Groom:
I felt blessed and relieved that God had finally answered my prayers. I was in a state of utopia…pure happiness! I realized during the wedding that all the hustle, bustle and stress paled in comparison to the reward of marrying Charity. It was the happiest day of my life.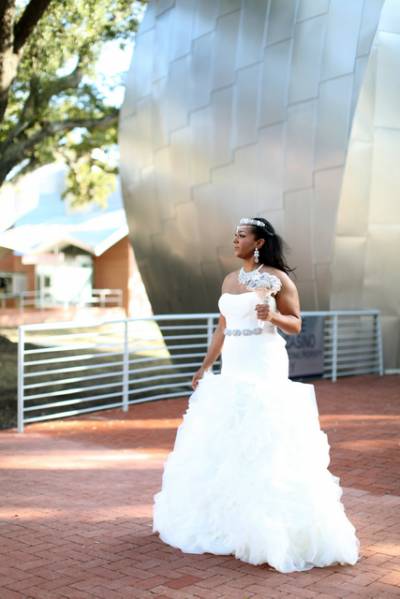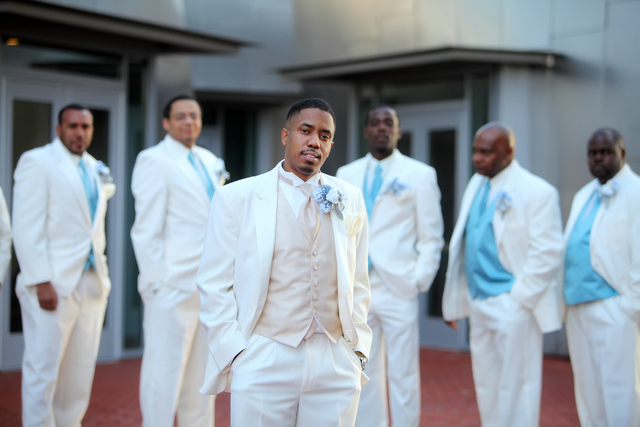 From the Bride:
If I could sum up my feelings in one word, it would be "Grateful." I was so grateful to be marrying the love of my life, grateful for the many family and friends that traveled to the Gulf Coast to celebrate with us, and grateful for how God has blessed me with a husband who truly loves and adores me. I was grateful for the entire experience…for the beautiful day, the beautiful wedding event, and the beautiful marriage!
What makes your love special?
Bride: There is no doubt that God created Kendall specifically for me, and me for him. We keep God at the center of our relationship. I feel Kendall's love in every part of me. He accepts me for who I am (flaws and all), and comforts me in every way. He is incredibly understanding and kind. I didn't know that such a loving and caring man existed! I am truly blessed to be able to share the rest of my life with him.
Groom: Our love is special because it was predestined by God. Charity is my God-sent love. Besides being absolutely beautiful with a heart of gold, she is my best friend and my greatest cheerleader. We laugh, disagree, and honor each other with unconditional love.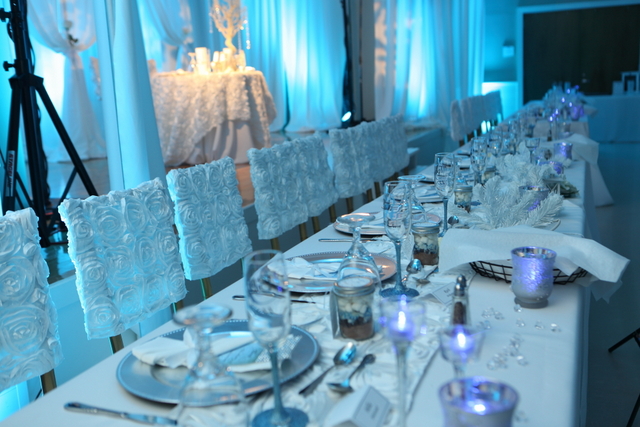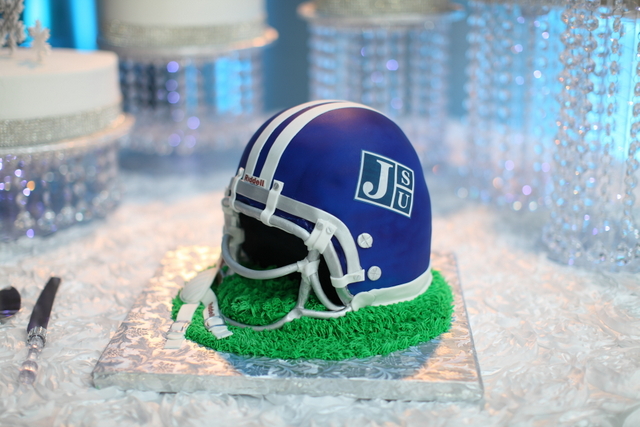 Favorite wedding detail :
Bride: We loved how the wedding décor came together so perfectly to create the winter wonderland we hoped to achieve. Our guests loved it and said it felt magical. We also loved our 22-page wedding magazine that we gave to each of our guests.
Groom: For my wedding gift, Charity wrote me the most heartfelt love letter and packaged it so nicely as a message in a bottle. Her sister, the matron of honor, delivered it to my room before the wedding. When I first saw the box, I had no idea what it could have been. When I opened it and read the letter, it was like I was in my own world. Nothing mattered at that time but her words, and they were beautiful.
What are you most looking forward to as a married couple?
We look forward to navigating this life's journey hand-in-hand and being a testament of how beautiful marriage is when you keep God as the foundation.
Advice for a Bride and Groom on their wedding day:
Remember that your wedding day is all about the love the two of you share, so enjoy every single moment!
Congrats to the newlyweds Charity and Kendall! We wish you many more years of wedded bliss.
Vendors:
Photographer: Lisa Tilley-Newman of Tilley Photography
Ceremony location: The Gulf Coast Kroc Center Chapel
Reception location: The Gulf Coast Kroc Center Fellowship Hall
Ceremony Gown: Wedding: Vera Wang
Reception Gown: Galina Signature
Bridal party attire: Vera Wang
Groom's tux: Men's Warehouse
Cake: Cheeky Monkey Cake Company
Music: Ray Coleman
Hair and makeup: Charity the Makeup Artist
Videography: Take Two Video Pro
Event Lighting: Gulf South Productions
Chair and Drape Rental: ABC Rental
Curated by our Wedding Features Editor, C.K. Alexander. C.K. is the creator of the Single Bride Blog and the owner and founder of Love Ink and Brownstone Bridal. Keep up with C.K. on Twitter here: @Love_Ink