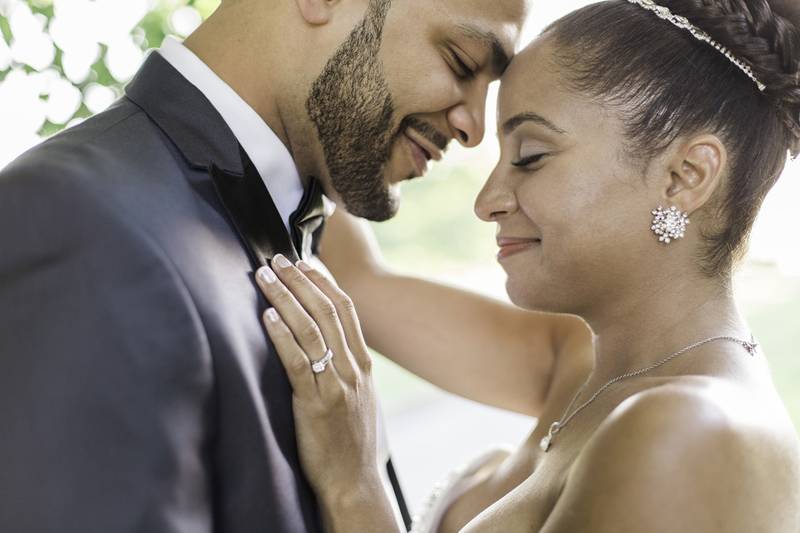 Shayssa and Onil met about 20 years ago. Shayssa was 12 years old when her brother introduced her to Onil while they were at a basketball court. Years after their first meeting Shayssa and Onil began dating in 2002 and have been together ever since. Check out their romantic outdoor wedding at the Douglaston Manor in Littleneck, NY, beautifully captured by Landon Hendrick Photography.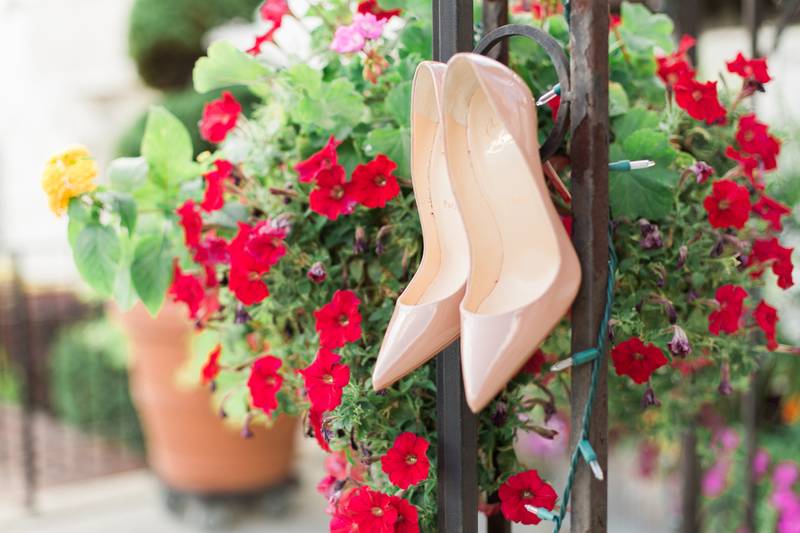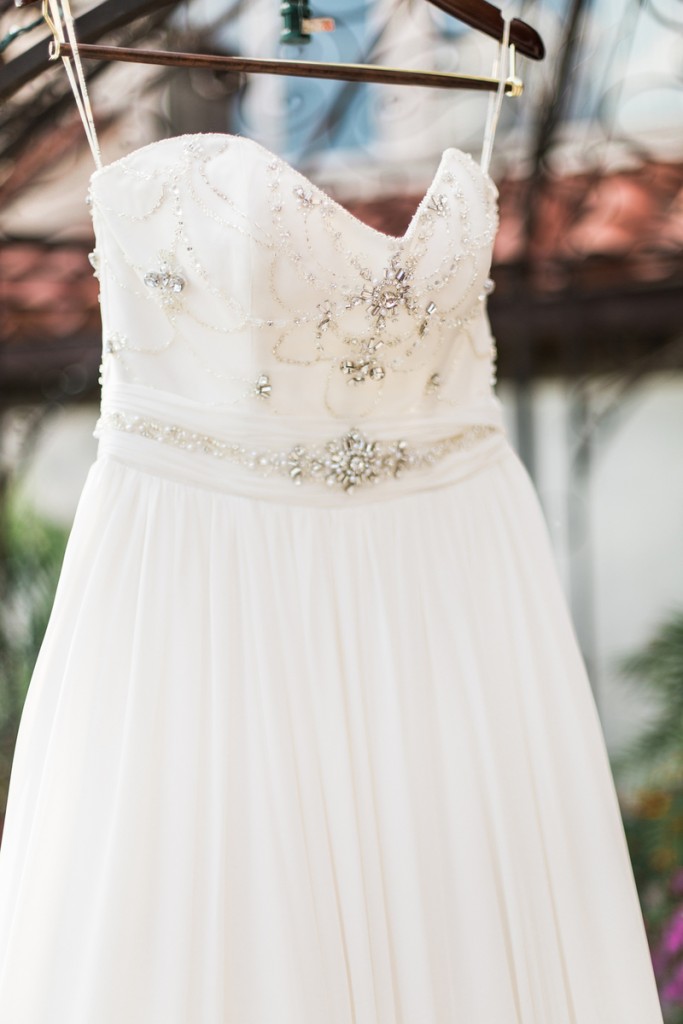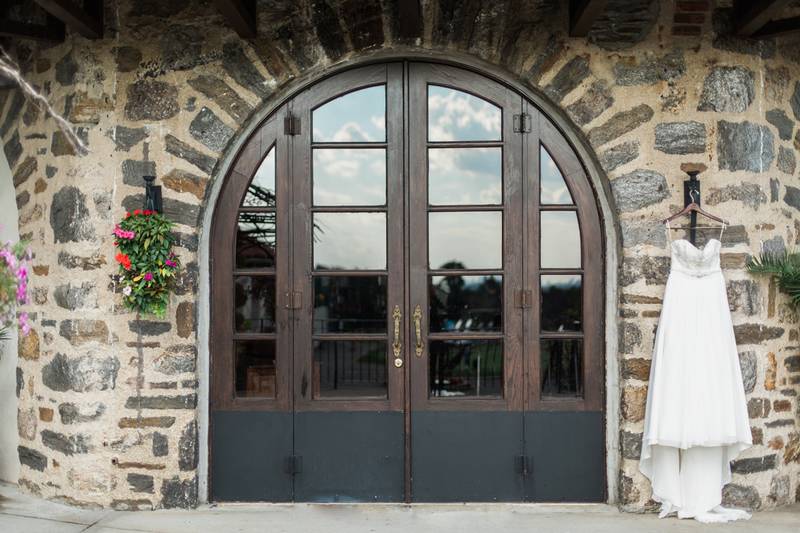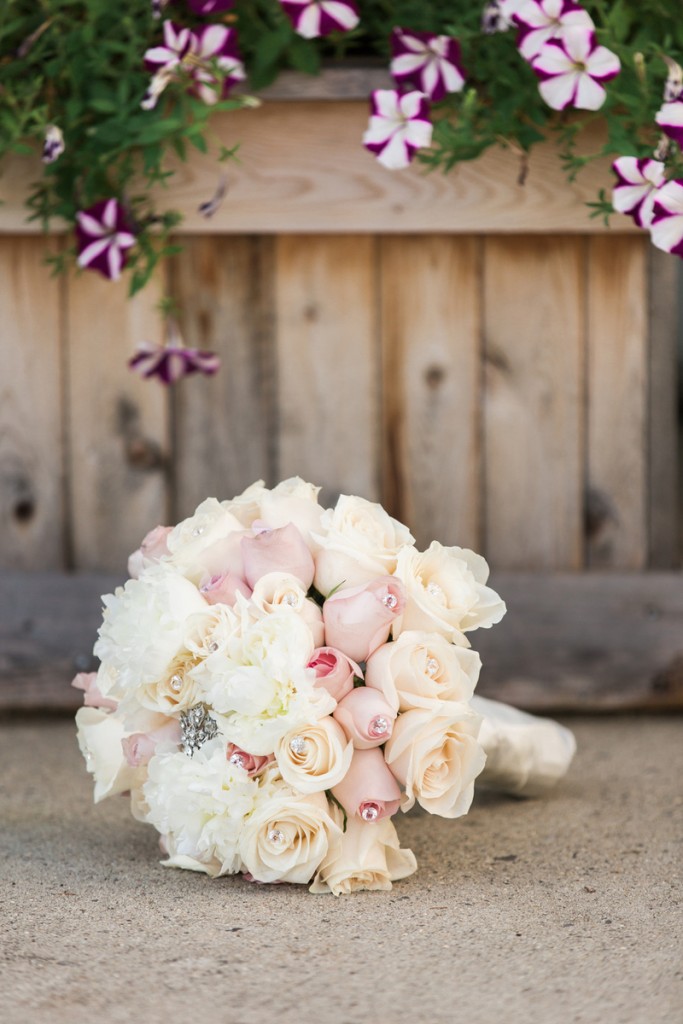 Engagement story:
(5 yrs ago on a late afternoon in July) It was a beautiful day and the view was perfect. He chose to propose at the 911 Memorial Park, a place I loved to just sit, relax and talk. We often watched the sun set over the bay and watched the Manhattan skyline. That day my brother somehow convinced me that I needed to rush to see Onil. I had no idea what I was getting myself into. I had sweat pants on, messy hair and I just felt tired and achy. However, reluctantly I went. When I entered the park I saw his back turned facing the view ( I still had no clue). He turned around, as I took a couple of steps I noticed he was wearing a very nice suit (very handsome and sharp) and holding something small in his hand, it hit me! My watery eyes saw two smiling elderly ladies sitting on a bench who noticed what I was noticing … I still wasn't completely sure until he got down on one knee and said "will ya" ? (Lol). No camera, no huge audience, just simply beautiful. My lousy day suddenly became one of my most memorable moments.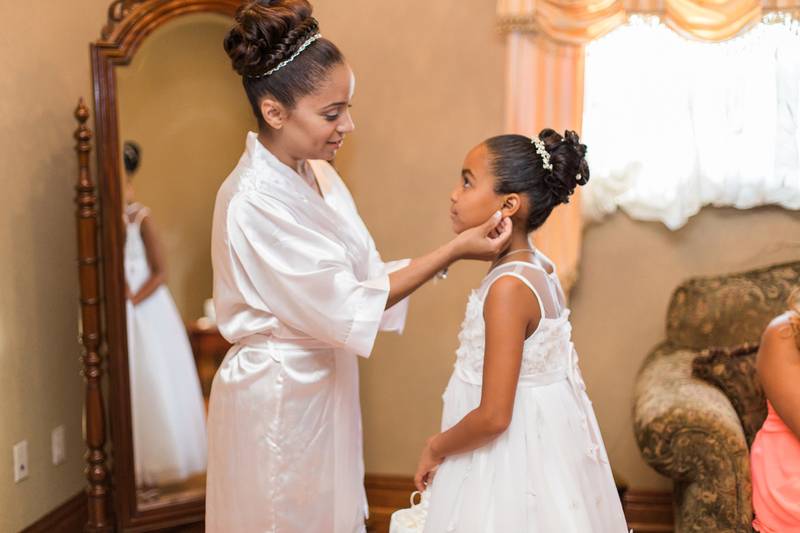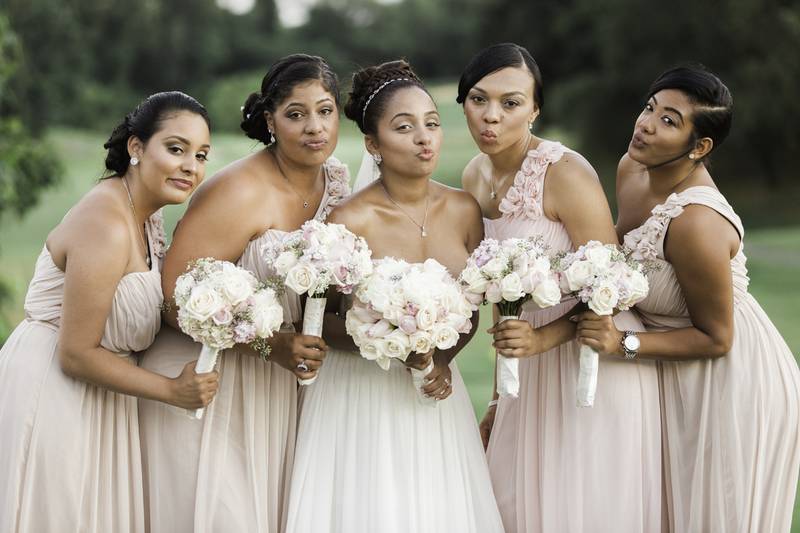 From the Bride:
My wedding day was a dream come true, just perfect with so much love all around me. We had so much fun… The perfect balance of joy laughter and happy tears:).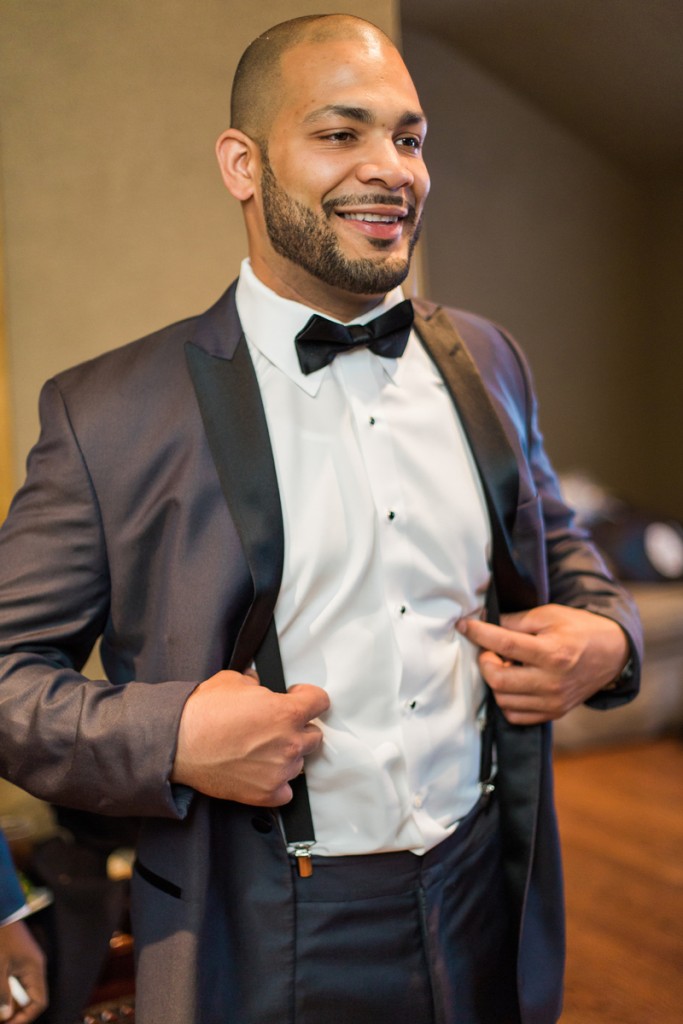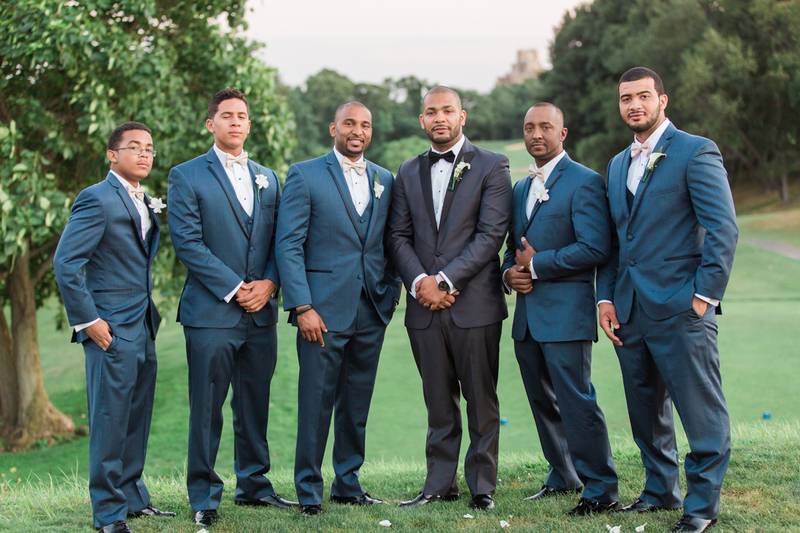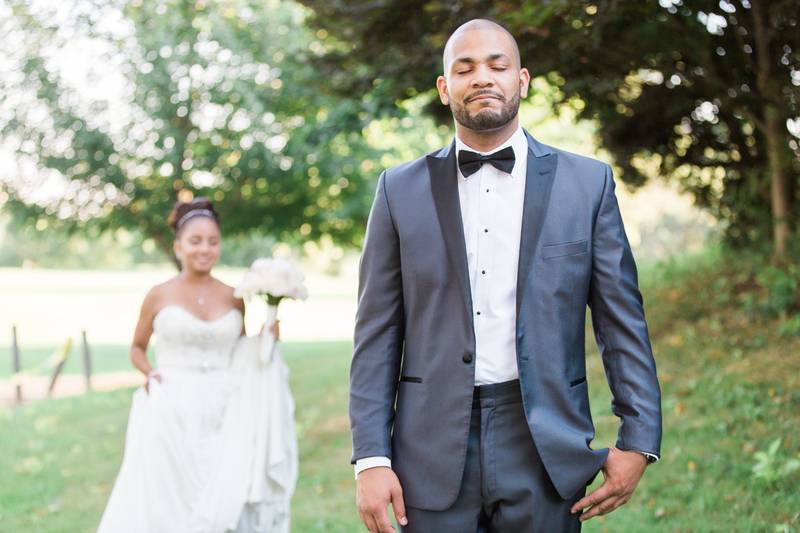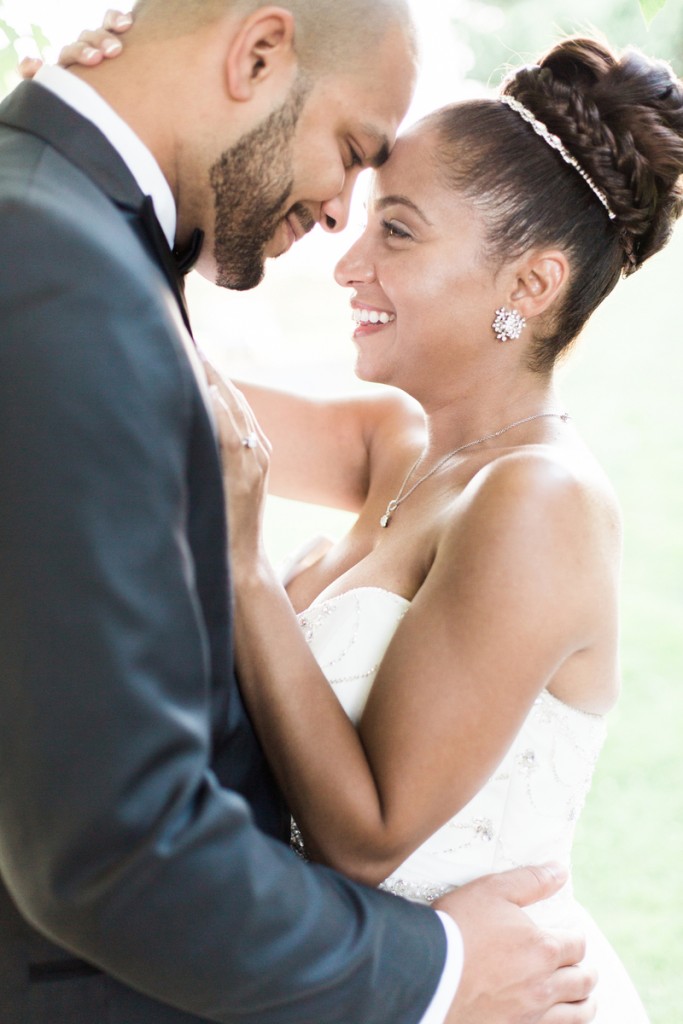 From the Groom:
I had a lot of nerves on the beginning of the Big Day. At our first look I felt at ease after seeing my beautiful bride to be.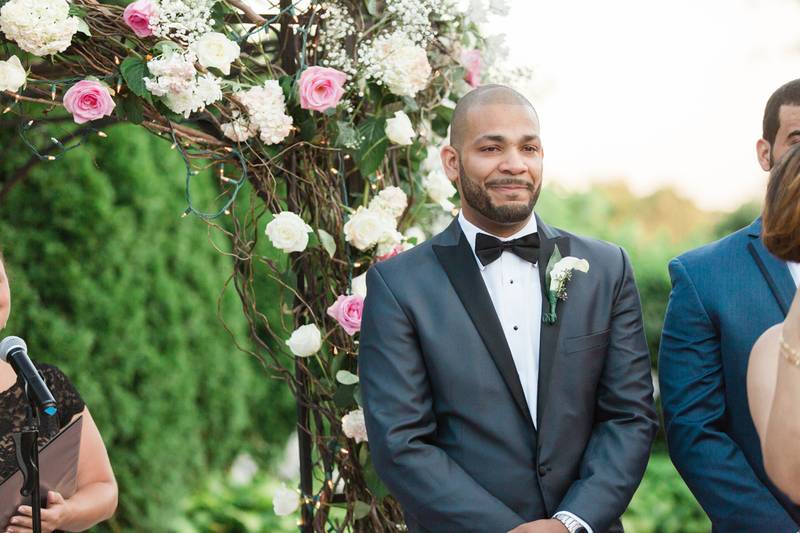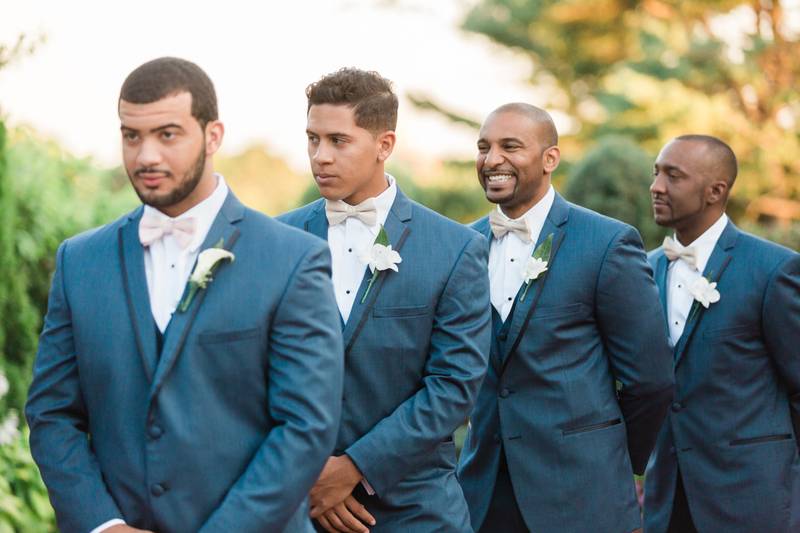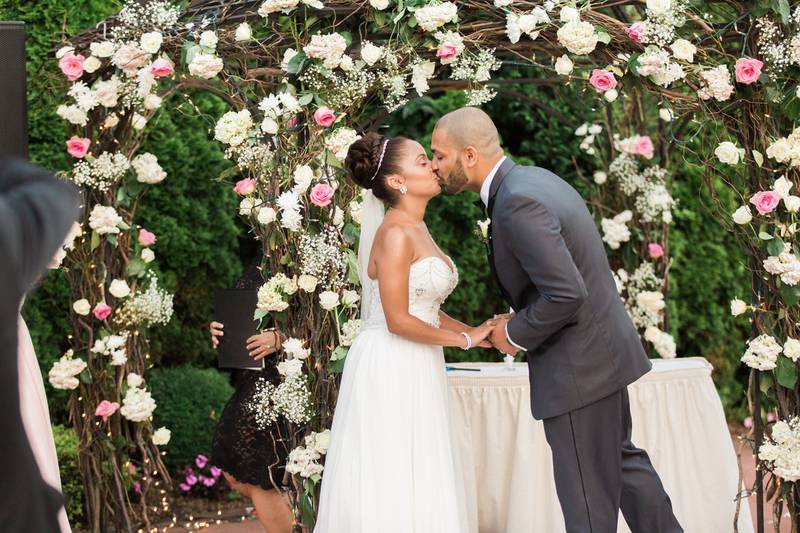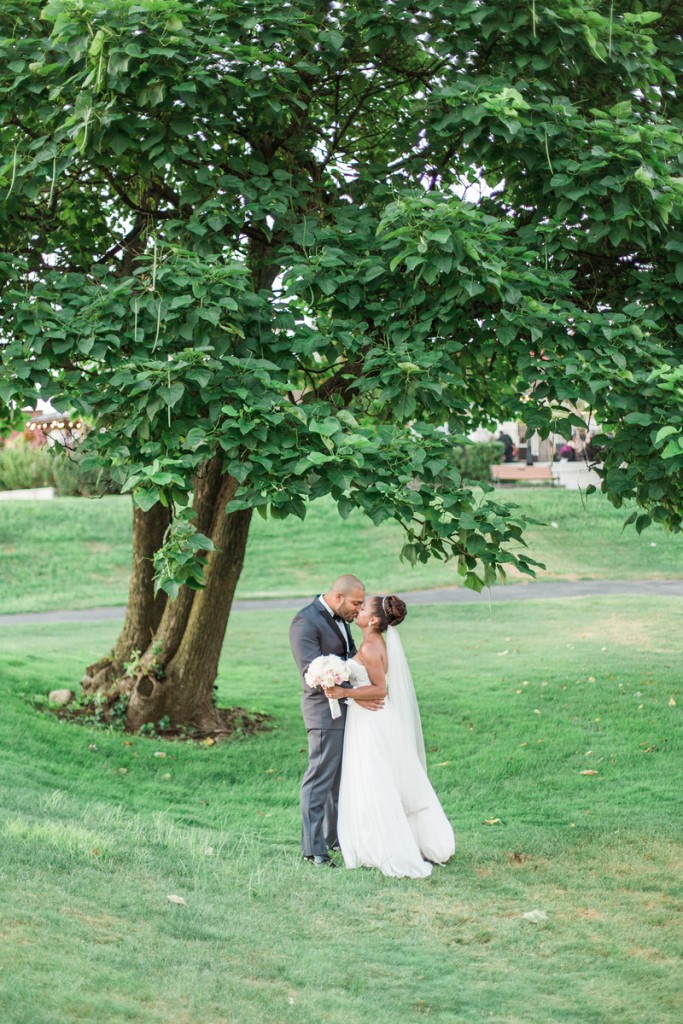 What makes your love special?
Onil always made me laugh. He has a one of a kind personality so much energy, GOOD ENERGY. He's my best friend and great father to our 9 year-old daughter. I love to sit back and watch the love they share.
Most memorable moment:
My favorite moment was towards the middle of the reception I went to the balcony and took a moment to just see all the love in one room.. Wonderful feeling.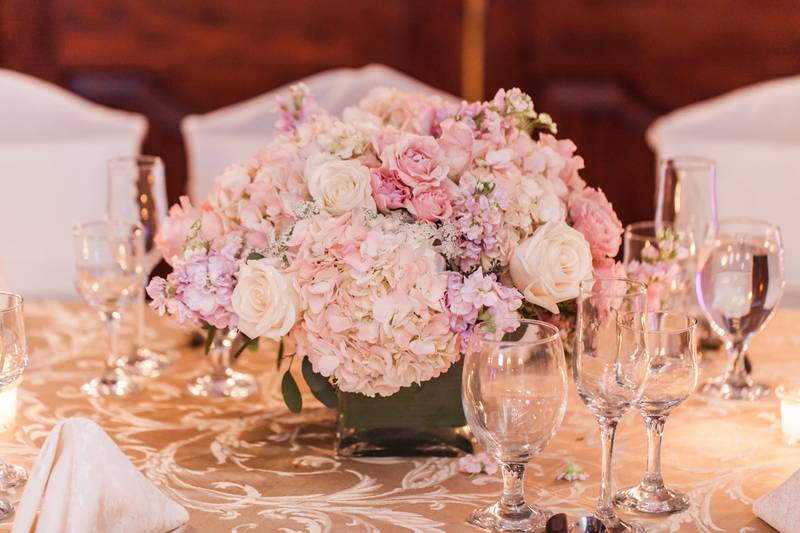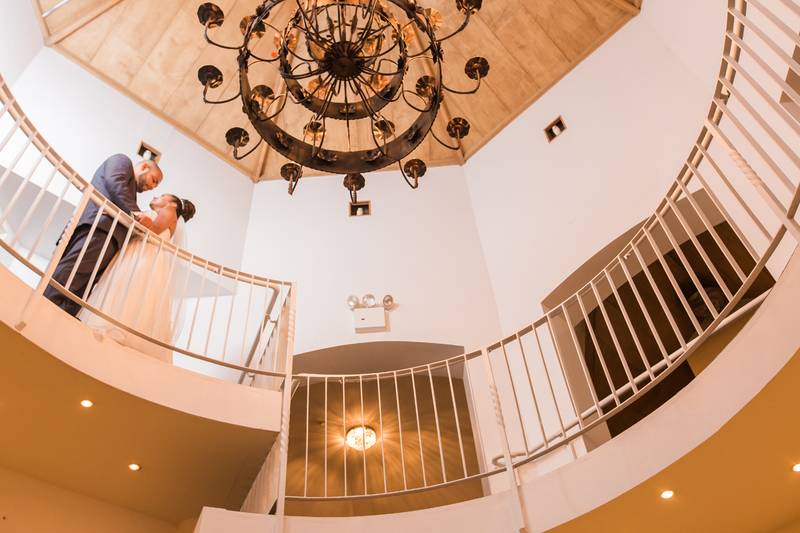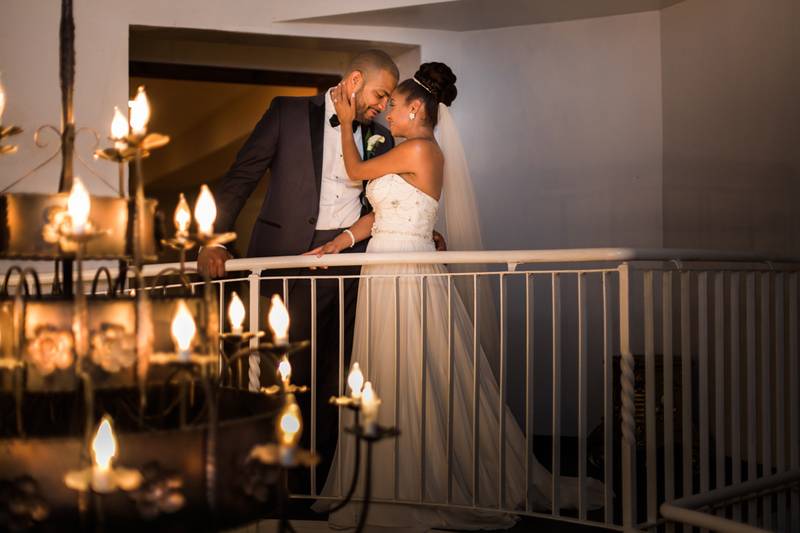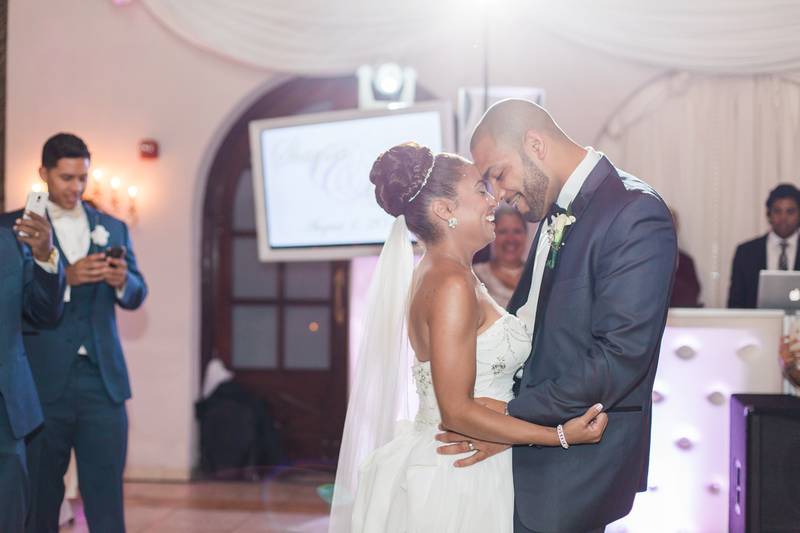 Wedding song:
Our wedding song was by Shai – If I Ever Fall In Love Again.. Just a dope song and the right fit for us.
Favorite wedding detail:
Our DJ and MC kept the party going… Steel pans for our outdoor cocktail hour gave a vacation feel.
What are you most looking forward to as a married couple?
I'm looking forward to growing old with her, I want us to keep our strong love like my Grandparents.
Advice for a Bride/Groom on their wedding day:
The best advice I can give for a Bride or Groom is to make sure you "soak it all in" stop and enjoy the little moments of the big day. Time flies when your having fun.
Congratulations to the newlyweds Shayssa and Onil! We wish you many more years of wedded bliss!
Vendors:
Photographer: Landon Hendrick Photography
Ceremony & Reception: Douglaston Manor
Bridal gown: Kleinfeld Bridal
Bridal party & Groom's tux attire: The Wedding Plaza
Cake: Andreas Bake Shoppe Cafe
Music: Ultimate Sounds DJ
Flowers: Spitz and Peck
Stationery: Wedding Paper Divas