Ebunoluwa and Omolade met in 2006 on a double date with her sister. "My sister was going on a date but could not go without me (those were our rules). She insisted that her date bring a friend and that friend happened to be Omolade," recalls Ebunoluwa. The two remember there being an instant connection and they had a wonderful time on their double date. However, shortly after their meeting Ebunoluwa had to leave the country to attend a University abroad. Despite the distance, Ebunoluwa and Omolade kept in touch. They both made sure to speak to each other almost every day and they always spent time together whenever Ebunoluwa came back for holidays. "He was that special person that I couldn't do without," said Ebunoluwa. Shortly after Ebunoluwa moved back to her hometown, they both decided to take their friendship to the next level. "I would say fate and that strong bond (friendship and love) kept us together," said Ebunoluwa. The couple who had been together for a total of 7 years, made their union official with an elaborate wedding celebration in Lagos, Nigeria. Check out their colorful wedding captured by Jide Odukoya Photography.
Bride: Ebunoluwa Oduyemi
Groom: Omolade Odukoya
Wedding Date: 6/8/13
Wedding Location: Lagos, Nigeria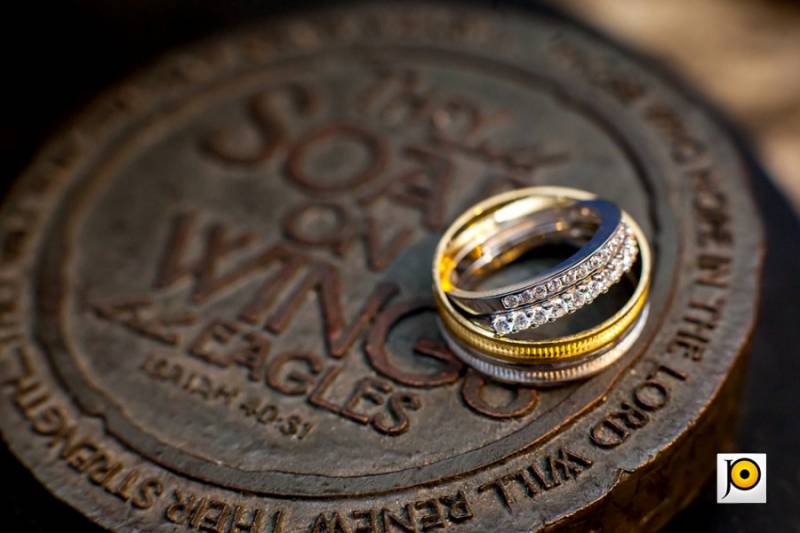 Engagement Story (From the Bride):
"We always knew we wanted to spend the rest of our lives together. On the 14th of February 2012, the Hubby called me at about 6.30 a.m. in the morning. I was still fast asleep. He said to me that he was so ill and had a bad tummy ache. I started to panic. I was like okay we need to go the hospital as he sounded like he was in pain and it was very serious. He then said he actually could not sleep so decided to drive down to my house to see me and so I could take care of him. LOL. So I quickly ran downstairs to open the door. LO AND BEHOLD, as soon as I opened the door he was on floor, holding his tummy (still acting) lol!! I held his hands trying to lift him up with my sleepy self. He told me to wait. I started getting very impatient. I saw him dip his hands into his pocket bringing out a box. I was like what's that, he opened the box and brought the ring I had always dreamed of. It was so pretty and sparkly. I covered my face screaming what are you doing with tears in my eyes. He asked me to marry him. I remember saying ARE YOU SERIOUS… It was tears of joy. I stretched out my hands and he said you still haven't answered my question…. I then shouted YES!"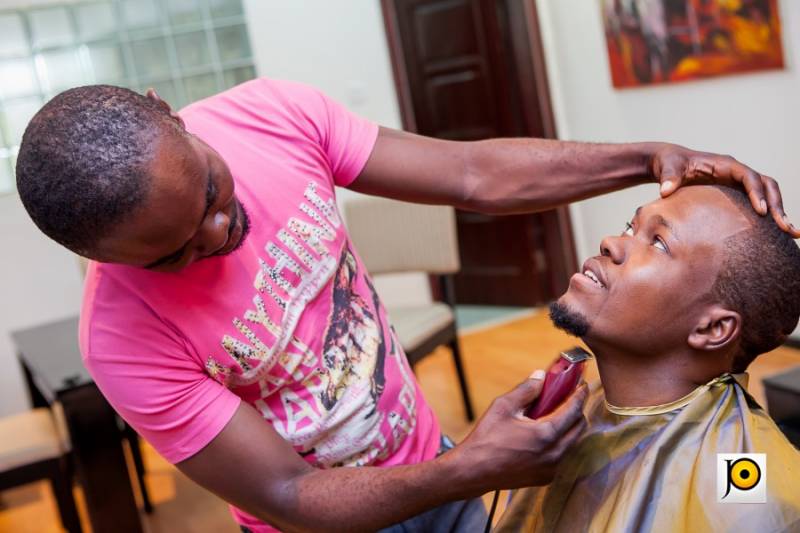 From the Groom:
I was the happiest man on earth. I was happy getting married to my best friend, the love of my life, the queen of my heart. We were both filled with joy on our special day; after all the drama of planning our wedding. THANK GOD FOR MAKING IT ALL POSSIBLE.
From the Bride:
I was happy, excited, grateful to God for keeping us together, I felt all sorts of happiness that morning and throughout the day; especially when he looked into my eyes when he saw me. It was a very emotional moment for me. I was late to the church so I knew he was going to be very upset. I have a problem with keeping to time. When he saw me at first he was frowning but then I smiled and said calm down its our big day and that was it. WE HAD SO MUCH FUN!!!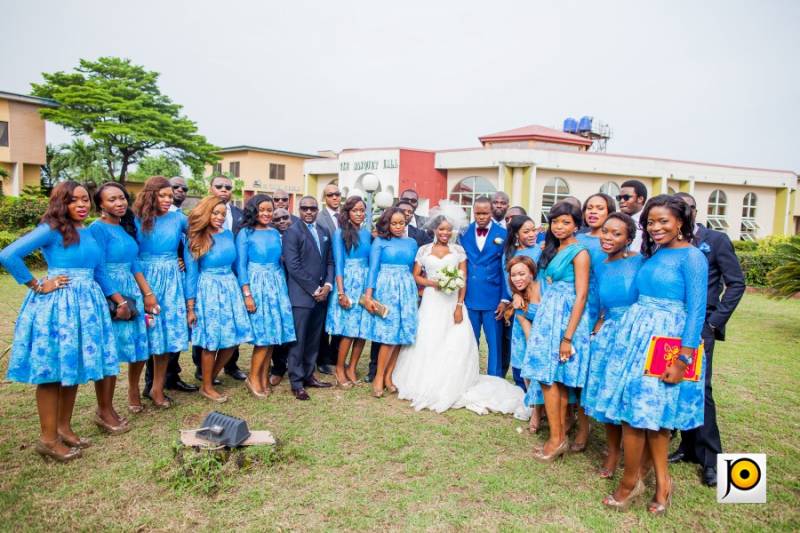 A Special Love:
We would say that special friendship. Apart from being lovers, we are friends. He is my best friend, one I can tell everything and anything without hesitating. He is the most understanding person I have ever met. I always say love is not enough in any relationship or marriage; there is more to it. He makes me feel special, wanted and so loved. His positive vibe and hard work keeps me going.
Check out more images from their fun reception below: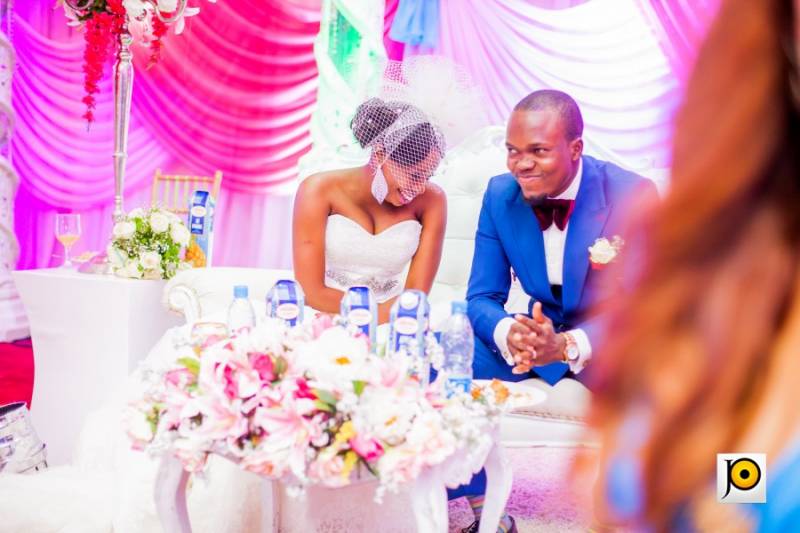 Congrats to Ebunoluwa and Omolade! We wish you many more years of wedded bliss!
Vendors:
PHOTOGRAPHER: Jide Odukoya Photography
CEREMONY LOCATION: Bethel Ministries
RECEPTION LOCATION: Monarch Gardens
ASO-EBI COLOUR: Royal blue and Salmon
BRIDAL GOWN: Love, Tims (I do weddings) http://idoweddingsng.blogspot.com
FASCINATOR: JOHN 3 V 3
BRIDAL PARTY ATTIRE: House of diva
GROOMS TUX: Kimono Kollection http://www.kimonokollection.com/
CATERER: Kaffy Catering Services
WEDDING PLANNER: feostouch
CHURCH DÉCOR: feostouch
WEDDING DÉCOR: Tsoule events
MUSIC: DJ Debby
FLOWERS: Lydia
BRIDAL SECOND NECKPIECE: Nouva couture
Curated by our Wedding Features Editor, C.K. Alexander. C.K is the owner and founder of Love Ink. Keep up with C.K. on Twitter here: @Love_Ink.