Alicia and Julian both attended Elizabeth City State University, from 2008 to 2009, but didn't officially meet until 2012 after connecting on Facebook. "At ECSU, we saw each other in passing and somehow became Facebook friends. In early 2012, he sent me a Facebook message, we exchanged numbers went out on a date and we've been together since then," recalled Alicia. Check out their vibrant fall wedding, captured by Story and Rhythm.
Bride: Alicia (Marrow) Lee; 26; Human Resources Analyst.
Groom: Julian Lee; 30; Law Enforcement.
Wedding date: 9/3/16
Place of residence: Garner, NC
Honeymoon Destination: Oranjestad, Aruba
Wedding location: Grand Marquise Ballroom, Garner, NC
Wedding theme: "A Night to Remember"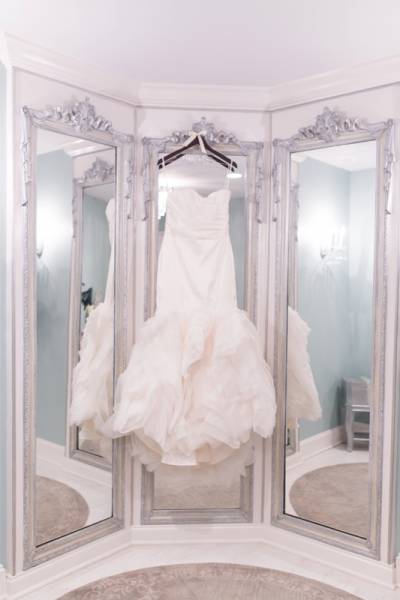 Engagement story:
Alicia's family hosted a big cookout for her 25th During gift time Julian tricked Alicia into believing he had only given her a $25 gas gift card because she always complained about gas prices. However, after she opened all her gifts he began to explain how this was a special day for the both of them. They had always shared birthdays in some way, one year on Julian's birthday Alicia graduated from college, another year on Alicia's birthday Julian graduated from law enforcement school. After he explained this, he decided to make this another special birthday by proposing to Alicia.
From the Groom:
The wedding planning was very exciting and fun but at times very difficult. The most important thing that i wanted during the planning was for my not to stress out but she did anyway. Once all planning was over and the day finally was here it was the best day ever with family and friends being very excited. I was able to share to the day with friends that i have grown up with since was a kid. My father and I were able to take a tradition father and son photo that he had taken with my mother. My wife had surprised me with to great gifts which were headphones and cigars. But the best part of the day was seeing Alicia walk down the aisle to becoming my beautiful wife.
From the Bride: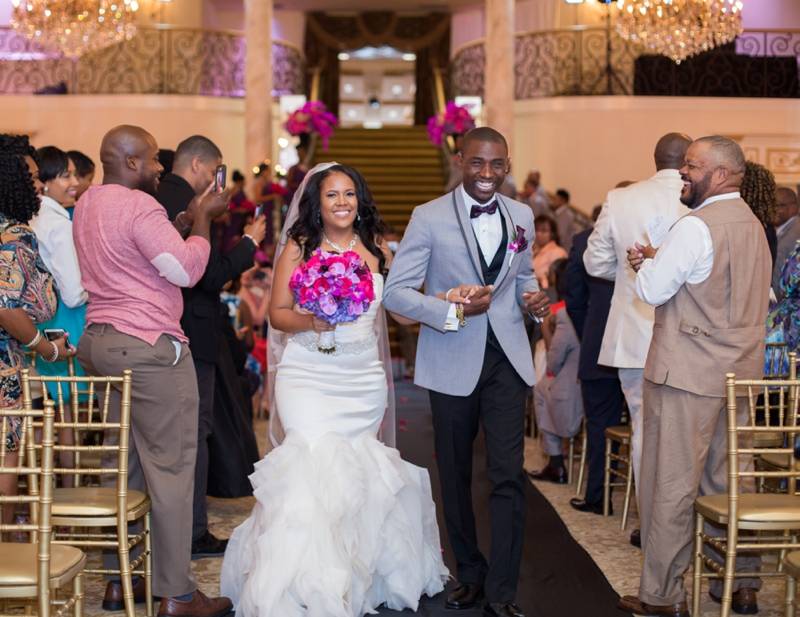 My wedding planning experience was awful, it seemed like everything that could possibly go wrong during the process went wrong! However the closer it got to my big day the light at the end of the tunnel got brighter. Up until the day of the wedding we had a few mishaps however I remember feeling happy that the day had finally arrived. I loved the feeling of having my closest family and friends around me being so supportive and helpful. I rarely got them in one place at once so this was a very special time for me. My heart smiled from knowing that I was committing my life to my marriage and my best friend.
What makes your love special?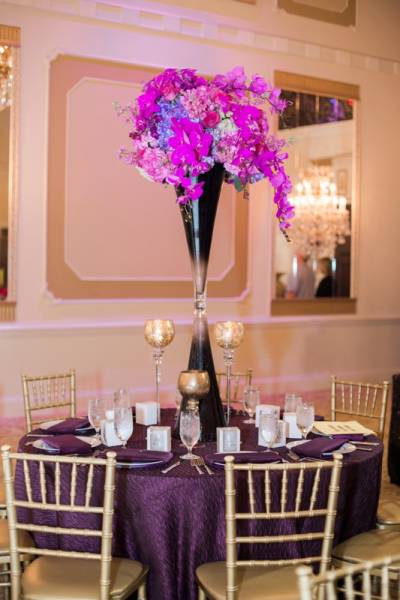 Our love is special because I would say we have that old school "chemistry", we finish each other sentences, we're always texting/calling each other at the same time, we can tell without saying a word if something is bothering the other person. We have a love that is unique, genuine, and everlasting.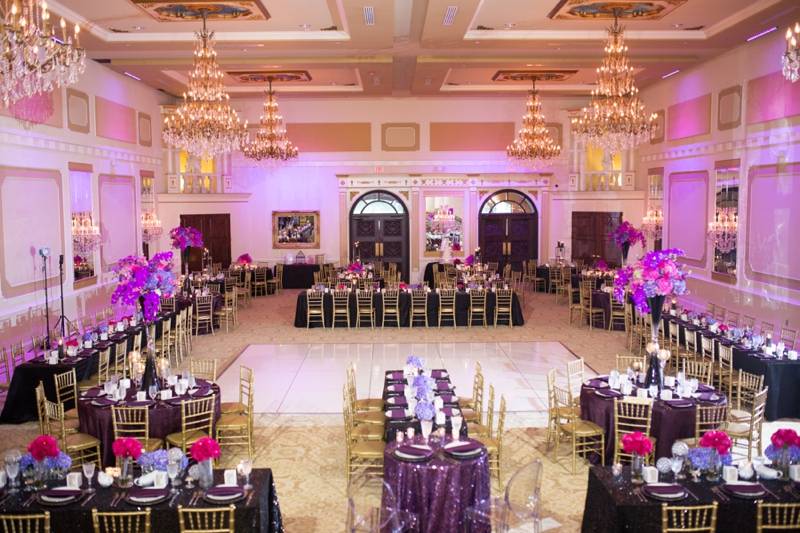 John Legend's "Nobody In the World", this song was chosen because in Alicias worst of times Julian has always been there to remind her that she is beautiful, strong, and there is nobody else in the world that can compare to her.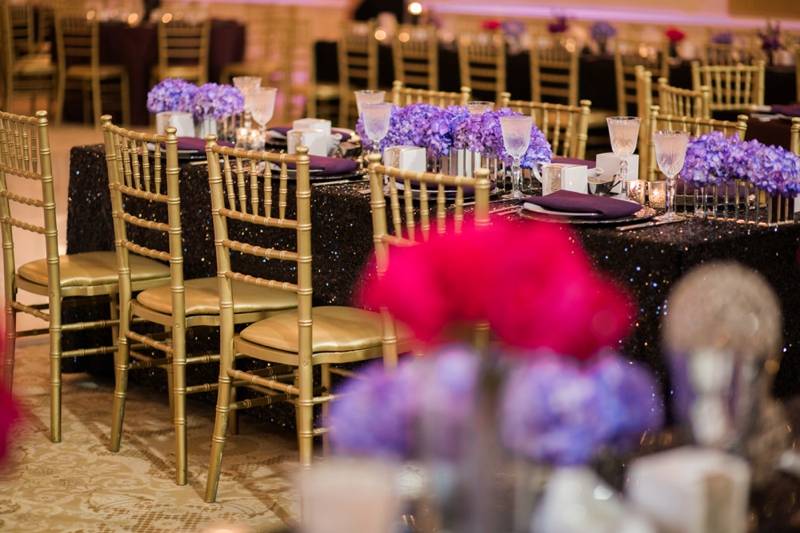 Hands down the cake! It was delicious and gorgeous. During Alicia and Julians engagement he made sure that "All of Me" by John Legend played in the background so the cake topper read "All of Me Loves All of You."
Wedding song:
Favorite wedding detail:
What are you most looking forward to as a married couple?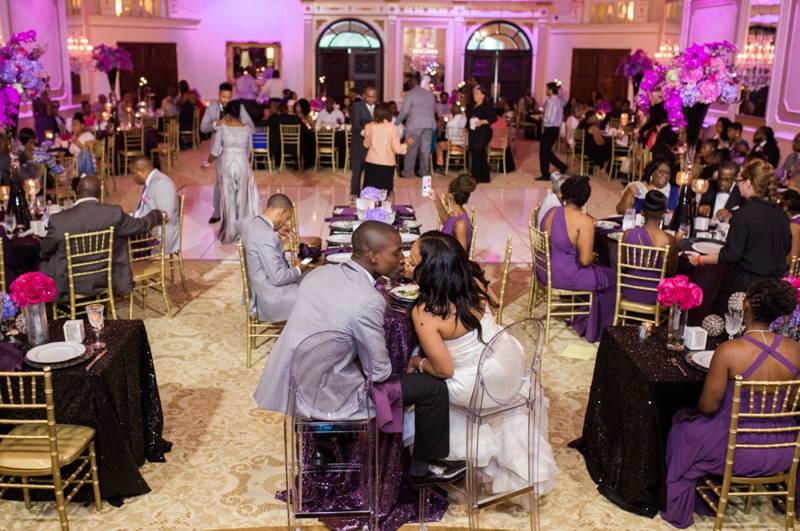 We are most looking forward to building a legacy for our family. I find it so exciting that we will be at the top of a family tree one day. We're looking forward to leaving a legacy of love and financial stability for the generations to follow.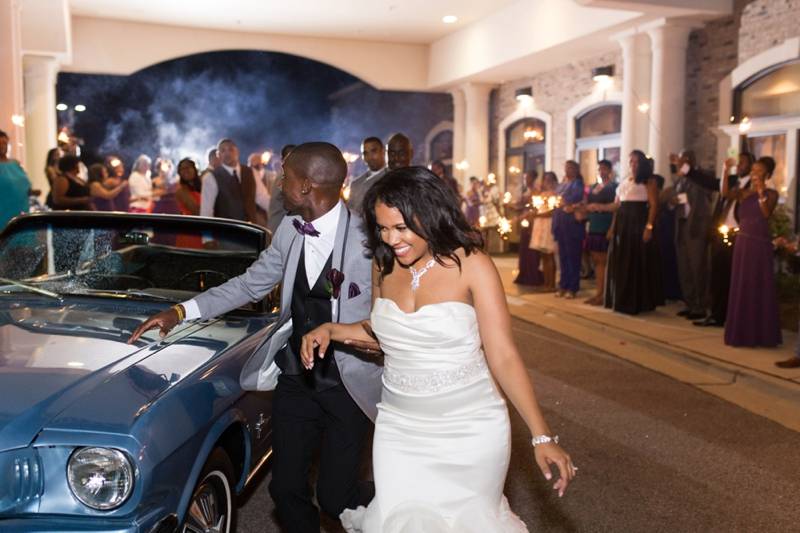 Advice for a Bride/Groom on their wedding day: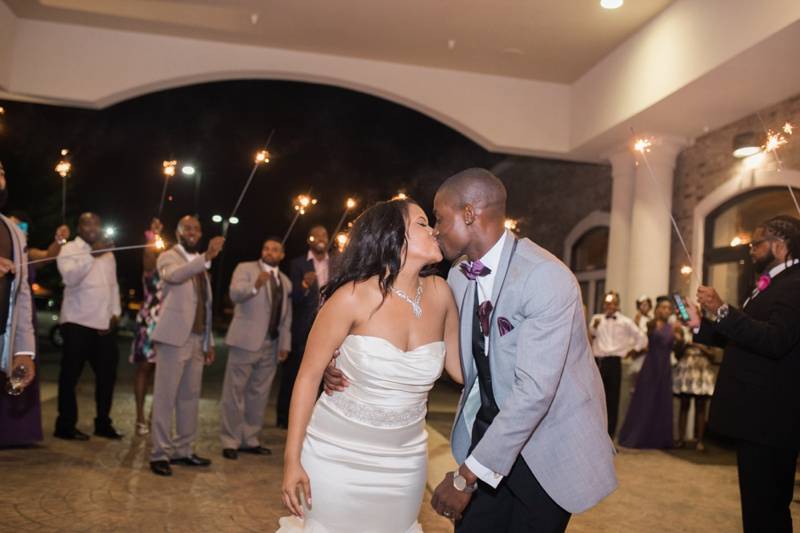 NEVER let the
ups and downs of wedding planning distract you from ultimate reason of why you're getting married. Once the people are gone and the dust is settled it will be just you and your spouse left to begin this new journey.
Photographer: Story and Rhythm
Vendors:
Congratulations to the newlyweds Alicia and Julian. We wish you many more years of wedded bliss!
Bridal party attire: WeddingtonWay
Bridal gown: Vera Wang from Alexia's Bridal Boutique
Groom's tux: Jean Yves/VIP Formal Wear
Music: Story and Rhythm
Cake: Cindas Creative Cakes
Ceremony & Reception location: Grand Marquise Ballroom
(Bridesmaids Makeup) Jeanri Lee
Favors: The Knot Shop
Hair: Donna Peace, Owner of Hair Signatures
Caterer: Rocky Top Catering
Makeup: (Brides/MOH Makeup) Vee Washington
Flowers: Creative Touch Events