Asia and Garrett met officially on Facebook in the summer of 2008. Garrett noticed Asia at the Philadelphia Greek Cookout, but did not speak to her. Later that week Garrett decided to send her a friend request on Facebook. Asia and Garrett started a friendship online and then had their first date on Valentine's Day in 2009. The happy couple celebrated their union after 7 years of dating, with a garden themed wedding at the 1757 Golf Course in Virginia. Check out their special day, captured by Rhea Whitney Photography!
Bride: Asia Stewart-Mitchell, 30, Attorney
Groom: Garrett Mitchell, 30, Government Auditor
Place of residence: Greenbelt, MD
Wedding date: 5/7/16
Wedding location: 1757 Golf Course, Dulles, Virginia
Wedding theme: Garden wedding
Honeymoon Destination: Aruba
Engagement story: Garrett invited family and friends to come down for the surprise engagement. Garrett rented the rooftop of the Beacon Hotel in Washington D.C. He made "fake plans" to go his separate way for the day and had Asia's friend make "fake plans" with her. Asia's friend told her that she was taking her to a rooftop day party. As Asia and her friend rounded a corner on the rooftop, Asia was surprised to see just about every one she knew and she realized this was her proposal!
From the Bride:
On my wedding day I felt beautiful and calm. I had a terrible day the day before worrying about the weather and just letting little last minute stress get to me. When I woke up on my special day I just had an overwhelming feeling of peace. Somehow I knew the weather would be good (though it had rained for 10 straight days up until that point) and that this would be a wonderful day. Very few things went wrong on our day. Looking back I feel like the whole day flew by in an hour. It was an amazing whirlwind!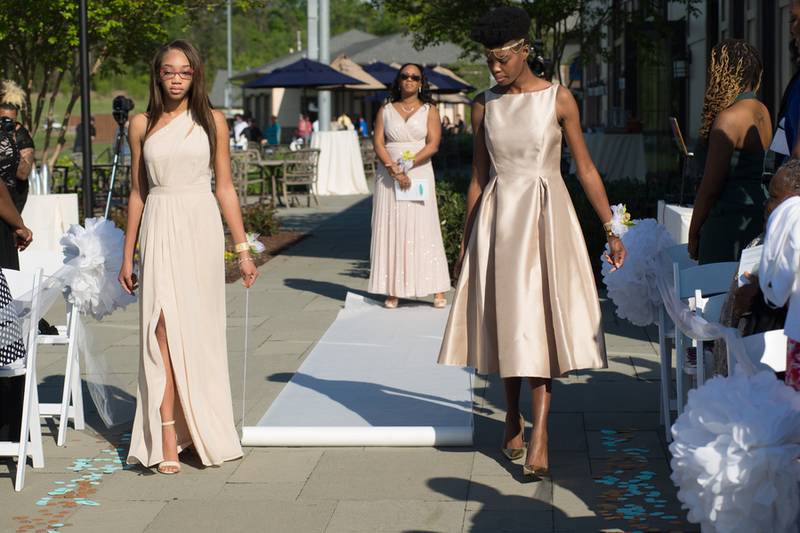 From the Groom:
My wedding day experience was one of joy, nervousness, and anxiousness. From the time I woke up I just wanted the weather to be great and my bride to be happy. After our "first look" photos, my nerves instantly went away and I knew this was pretty much going to be the best day of my life. Our ceremony and wedding reception could not have gone any better and I'm thankful that everything went according to our vision!
What makes your love special?
Our love is special because it is born of friendship. We genuinely enjoy and respect each other as people first. We just love to hang together! No matter what we do, each life experience is enhanced because we have each other.
Your most memorable moment:
The most memorable moment is when Garrett took the mic midway through the reception and announced that Asia had passed the February 2016 Maryland Bar Exam. The results of the exam were not posted until the night before and Garrett waited until just the right time to announce the big news. The entire reception erupted in cheers and applause. It was a great moment.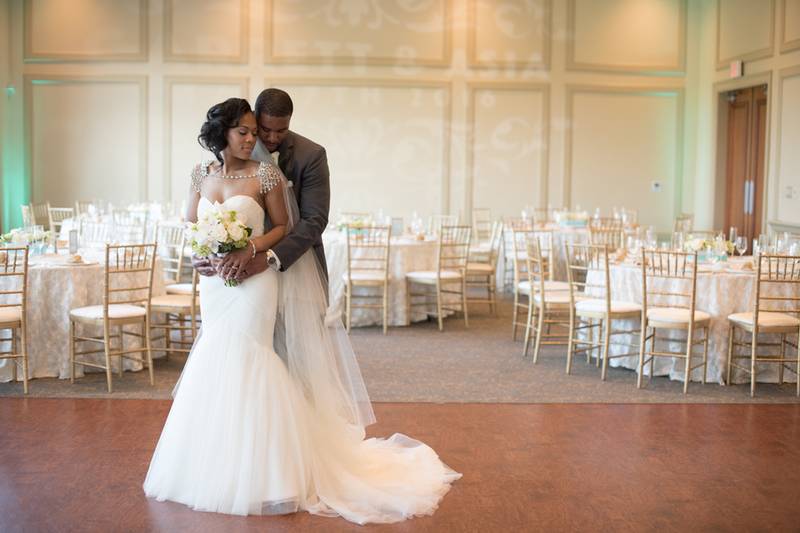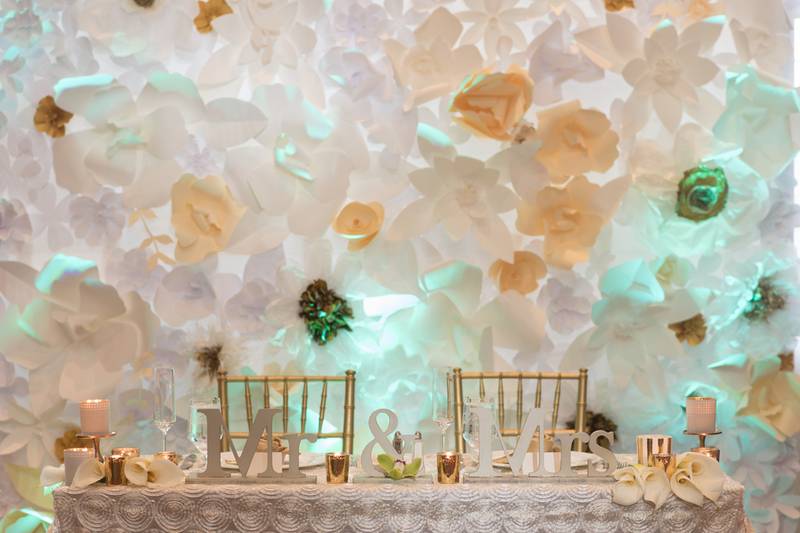 Favorite wedding detail:
Our wedding activities: We had golf and a manicurist at the cocktail hour; also, our favors: we spent days potting little mini succulents so that all our guests would have a lasting memory of our day.
What are you most looking forward to as a married couple?
We are looking forward to buying a home, having babies and just becoming that old, hilarious couple that everyone loves to bump into at the grocery store.
Advice for a Bride/Groom on their wedding day:
On your wedding day, breathe and relax. At this point, you've made it to a momentous day in your life and there's nothing left to do but enjoy it. Try to stop a couple times throughout the evening and just look around. Look at your table settings, your flowers, your family and friends enjoying everything and just revel in this day that was perfectly curated by the two of you. You did it!
Congratulations to Asia and Garrett! We wish you many more years of wedded bliss.
Vendors:
Photographer: Rhea Whitney
Ceremony& reception location: 1757 Golf Club
Bridal gown: Mark Zuzino for Kleinfeld Bridal
Bridesmaids: Dessy dresses from Weddington Way
Groomsmen: BLACK by Vera Wang, Mens Wearhouse
Groom's tux: BLACK by Vera Wang, Mens Wearhouse
Cake: Fancy Cakes by Leslie
Wedding planner: Katie Frey, 1757 Golf Club
Music: DJ Reem
Make-up artist: Sharmayne Hager, Make-up By Sharmayne
Hair stylist: Khadijah Knight
Flowers: Joy Charles, Joy & Co. Floral
Stationery: Patricia Mitchell Printing
Lights: A2Z Lighting
Officiant: Minister Deborah Keaton
Videographer: Elite One Cinema