Ayanna and Junior's love story started in a very unlike place. "Believe it or not, we met on Craigslist in the 'Strictly Platonic' section," said Ayanna. Ayanna and Junior found a friendship that later blossomed into a full blown romance. After 7 years of growing together, the couple celebrated their union with a Spring wedding in Richmond, VA. Check out their elegant rustic wedding captured by Chronicles Photography!
Bride: Ayanna Nilaja White, 29, small business owner
Groom: Junior H. Thompson, 32, small business administrative director
Place of residence:Brooklyn, NY
Wedding date: 5/24/2015
Wedding location: Richmond, VA
Wedding theme: elegant/rustic/elegant
Honeymoon Destination:Miami, FL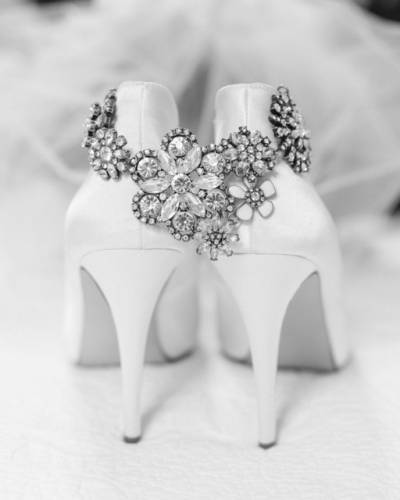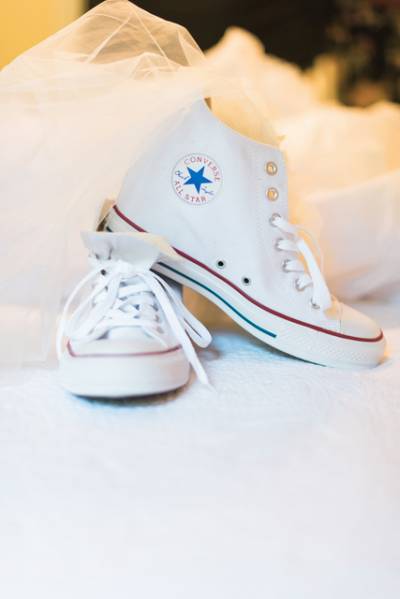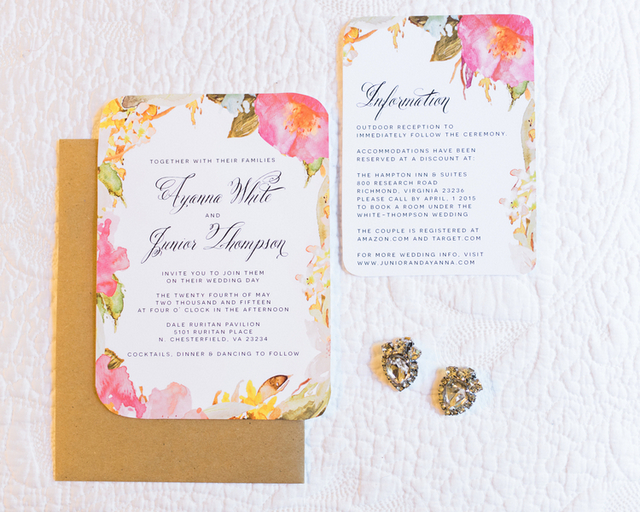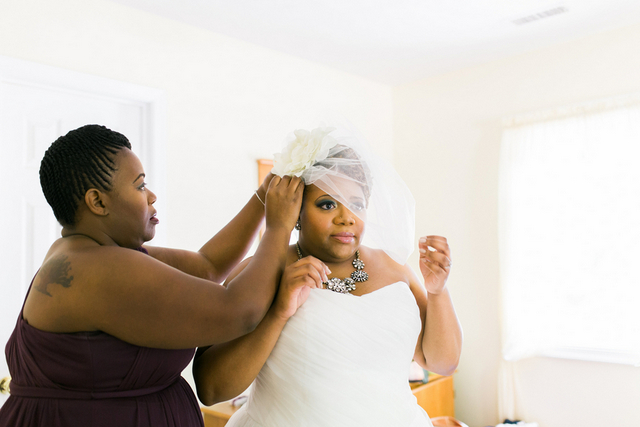 Engagement story from the bride:
During a surprise visit to my hometown during Christmas time, I just knew that Junior was going to propose. When it didn't happen then I thought surely our trip to Atlantic City to celebrate the new year would surly be it… 5 days later after watching a movie and having a "slight" argument about the future, Junior took my hand, kissed it and said,"I love you and I want to be with you forever," and he put the ring on my finger. Now that's the story, please don't ask him how it went. We have conflicting accounts of the whole thing (laughs).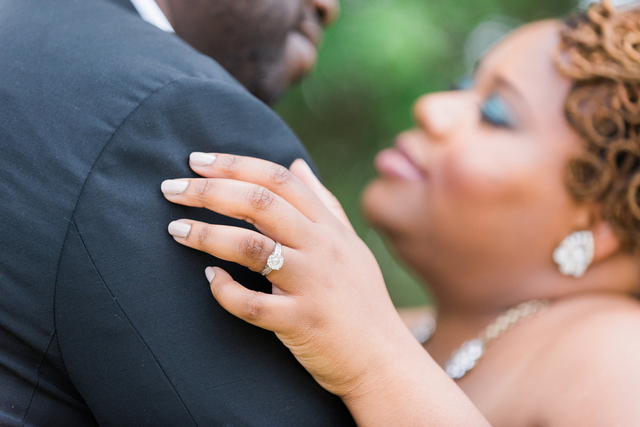 From the Groom:

I felt so confident in Ayanna and all of the work she'd put in to make the day incredible, so I really wasn't worried about that. I was just excited to finally be able to call my best friend my wife.
From the Bride:
After becoming engaged and taking a little while to just enjoy this new stage of our relationship (we didn't post to social media for about 3months), I started to do some serious research. We were doing this wedding on a serious budget so I needed to know all of the options out there. After a year of planning, I was beyond ready to see my vision come to fruition. All of the wonderful events leading up to the wedding had us all pretty excited until my sisters family home caught fire and resulted in a total loss of possessions. Talk about being thrown for a loop! But we're a strong, close knit family so we all began simultaneously preparing for the wedding and starting to rebuild the lives of our family members. The wedding couldn't have come at a better time, the opportunity to put cares aside and just celebrate life was an incredible release. My day, for me, was PERFECT. From the décor to the food, music and overall vibe. I've never been so happy. I've imagined the moment that I would become Junior's wife millions of times over the past 7 years, but fantasy couldn't even touch my reality on that day. I'm still on a slow descent from my cloud.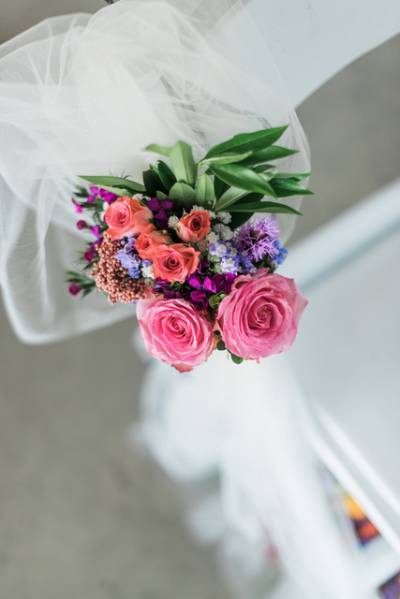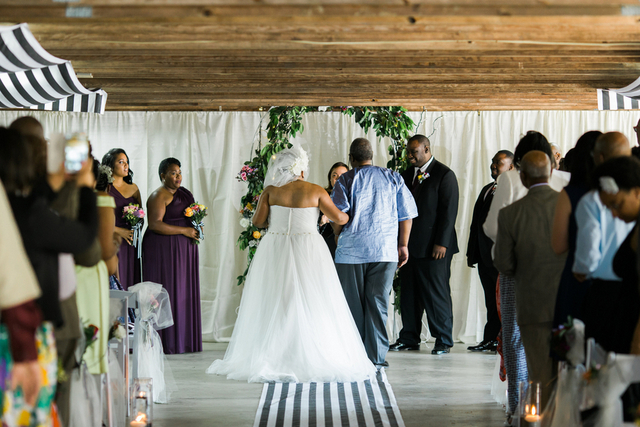 The couple's most memorable moment:
Bride: For me it was being able to dance down the aisle with my father. There have been some rough times for him health wise over the past few years and it was a beautiful moment when he took my arm and said, "Just breathe."
Groom: Well, I have two: 1. When Ayanna and her father were coming down the aisle to me. They danced in to African drums. She was so happy. And 2. Seeing Yannie dance on the floor all by herself to her signature song "Summer Rain" by Carl Thomas. The sun was starting to set and all eyes were on her. She's my favorite.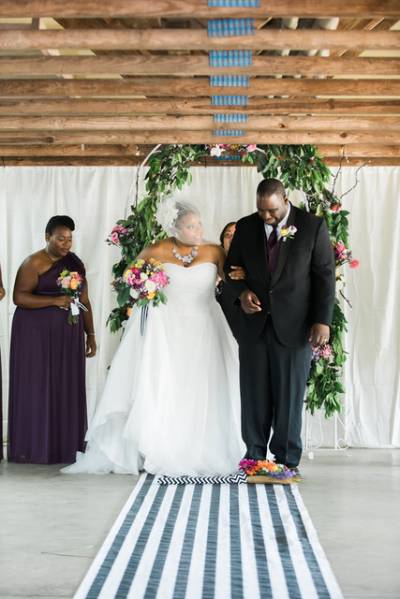 What makes your love special?
Groom: I think the fact that our relationship is rooted in friendship and we have made it a point to keep God at the center of our union. We're real with each other, it's not a
ll smoke and mirrors. That's what makes it special… At least to me.
Bride: What he said !
Wedding song:
Our 1st dance was to "Nothing Even Matters" by Lauryn Hill and D'Angelo. We have a mutual love for Ms Hill and her way with words and music. The song completely embodies how we feel about each other. Nothing else matters…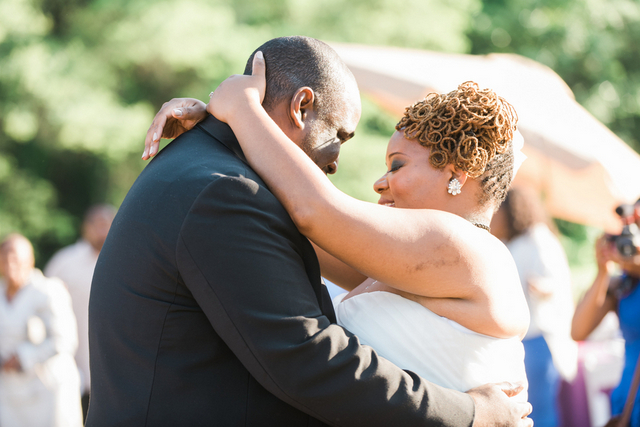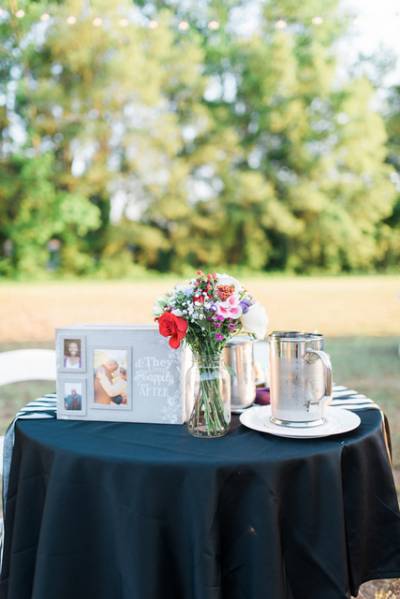 Favorite wedding detail:
The Flowers! Oh and the food, definitely the food. We can't forget the music, it was off the hook! The venue was amazing as well. And well, EVERYTHING We loved everything.
What are you most looking forward to as a married couple?
Honoring God with our marriage and seeking him to creating a home for our family and life that we can be proud of.
Advice for a Bride and Groom on their wedding day:
Bride: RELAX! After a certain point the your hands off of everything so you can focus on you and your partner. Take a moment to just step back with your new husband look at the day you've created and to soak up all of the love that will surround on that day.
Groom: ENJOY IT!
Congrats to the newlyweds Ayanna and Junior! We wish you many more years of wedded bliss.
Vendors:
Photographer: Dawn Michelle Downey of
Ceremony & reception venue:
Dale Ruritan Pavilion & Community Center
Bridal gown: David's Bridal
Bridal party attire: David's Bridal
Groom's tux: Men's Warehouse
Cake: Raena Smith-Haddon of Carolina Sweetie
Caterer: Andrew King of FETE
Favors: mason jars with hand written logo
Wedding planners: Angela Rubianna of
Music: DJ FLY TY
Hair and makeup: Tara Tate
Flowers: bridal bouquet- Costco
Centerpieces & floral decoration by
Curated by our Wedding Features Editor, C.K. Alexander. C.K. is the creator of the Single Bride Blog and the owner and founder of Love Ink and Brownstone Bridal. Keep up with C.K. on Twitter here: @Love_Ink