We know that planning your Charleston, South Carolina wedding is hard enough. So why not choose a venue that brings more to the table? You know, like a fabulous yacht that sails through stunning, sparkling open waters that you can only find in the south. The Carolina Girl delivers just that and offers guests the convenience of an in-house coordination service along with recommendations of reputable vendors and planning assistance. They provide a list of preferred caterers you can choose from that offer all different price ranges and menus.
This luxury yacht can seat up to 150 guests for your special day. Photographers and videographers will be able to snap everlasting memories of the bride, groom and their attendees against the backdrop of Charleston Harbor. The Carolina Girl departs from the St. John's Yacht Club and cruises by many of Charleston's must-see sights. This way, your guests will forget the wedding that made them feel like an A-lister.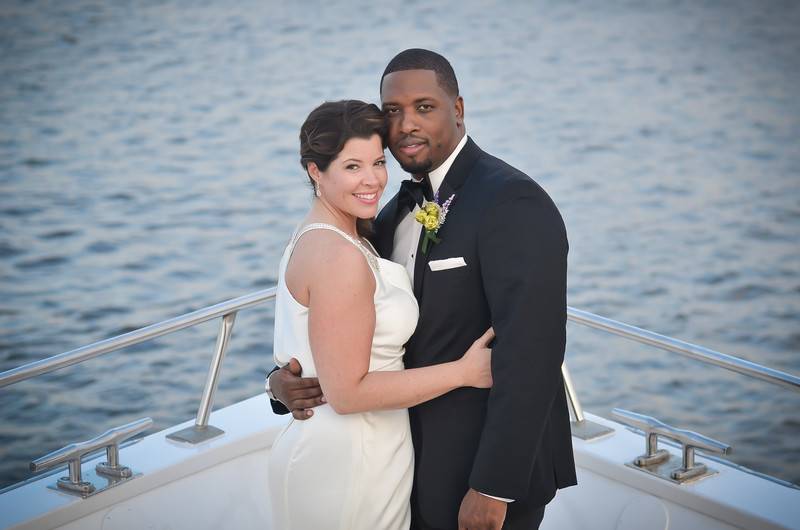 The Carolina Girl can provide a wide range of bar options and specialty drinks along with varying decor throughout their yacht's three levels. They have an experienced music coordinator and onboard as well as a lighting and sound system that'll ensure your guests will have a great time on the upper deck. Nothing beats dancing the night away while being surrounded by the sparkling blue Charleston waters. Give your guests the gift of attending an event on a 100-foot private yacht and with this unmatched Charleston wedding experience!
Would you get married on a yacht? Let us know what you think of this unique venue type in the comments below!
Sources