Melissa and Matthew met through a mutual friend in 2011 on the instant messaging and video calling app ooVoo. It was right before Melissa graduated from high school, and like most kids around that age, Matthew found himself being a little immature. But as time went on, Matthew found himself enjoying Melissa's company. She was kind, open-minded, constantly growing and wanted more out of life. Matthew couldn't help but admire that drive and ambition -- next thing he knew he was in love. And better yet, Melissa returned his feelings! Over six years together, Melissa and Matthew firmly believe in the motto "opposites attract." To this day, they strive to understand each other and their respective interests like true best friends, and now soon-to-be parents. Check out their loving maternity shoot, captured by Emily-Melissa Photography.
Wife's name and occupation: Melissa J. Morrison, SAHM
Husband's name and occupation: Matthew I Morrison, Navy
Place of residence: Hawaii
Wedding date: March 14, 2014
Honeymoon Destination: Didn't have one, but hopefully one day!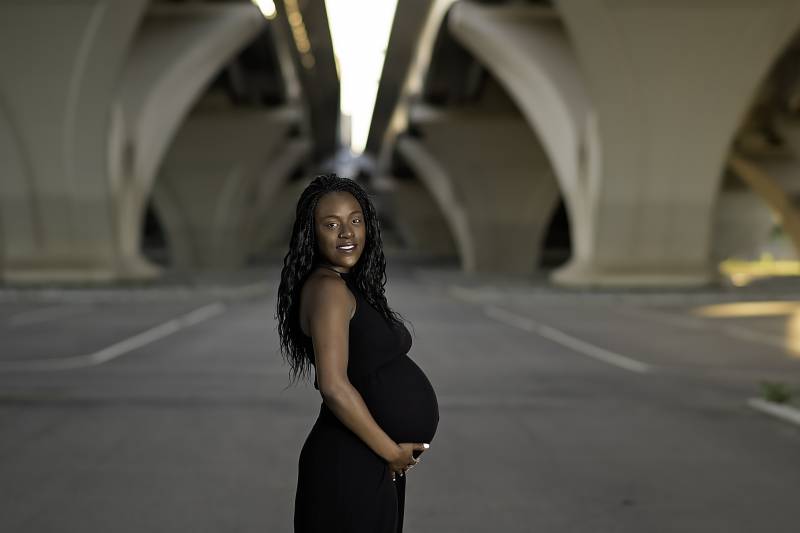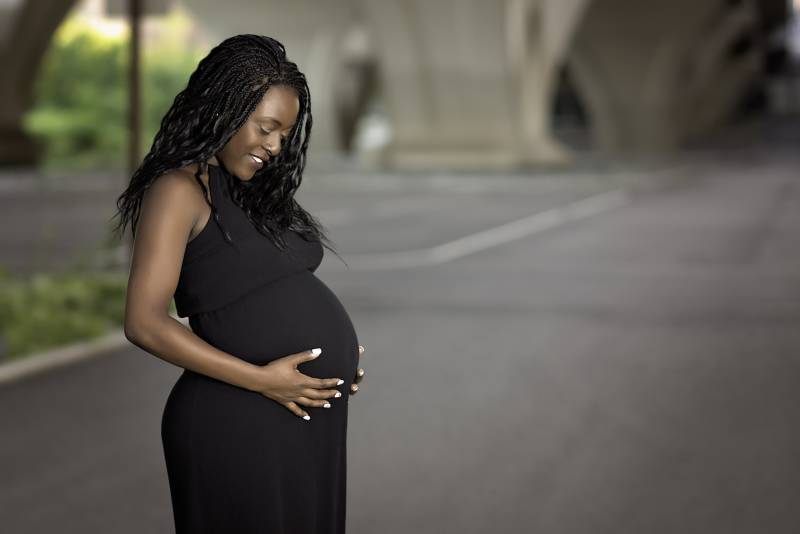 How did you know your partner was the one?
Melissa: He was loving, caring and so kind. A true gentleman!
Matthew: We were apart after I left for boot camp in 2013. From February 2014 to June 2014, I was stationed in San Antonio, Texas while Melissa finished classes for her Associate's degree in North Carolina. One day she was stressing out about school and was pretty upset, and we missed each other terribly. At this point, we had seen each other only two times, once for my boot camp graduation and once while I was in school in San Antonio. One particular night I told her that if we got married, that the navy should allow us to live together, and that's how it all started.
What makes your love special?
We're total opposites, but somehow we balance each other out. Kind of like how mentos and coke explode when they come into contact, we do the same but fizzle out quickly.
Tell us about your partner:
Melissa: What I find special about Matt is that no matter how much, or how often life and people, screw him over he doesn't let it get him down and he's always ready to throw on his rose-colored glasses!
Matthew: Melissa is a goofy individual that's always wanting to further her career and interests to be the best she can be in life. She's a hard worker indeed, she strives for a higher education. She is open-minded and likes to help people. Melissa also loves animals and photography. I find her ambition to be inspiring to say the least.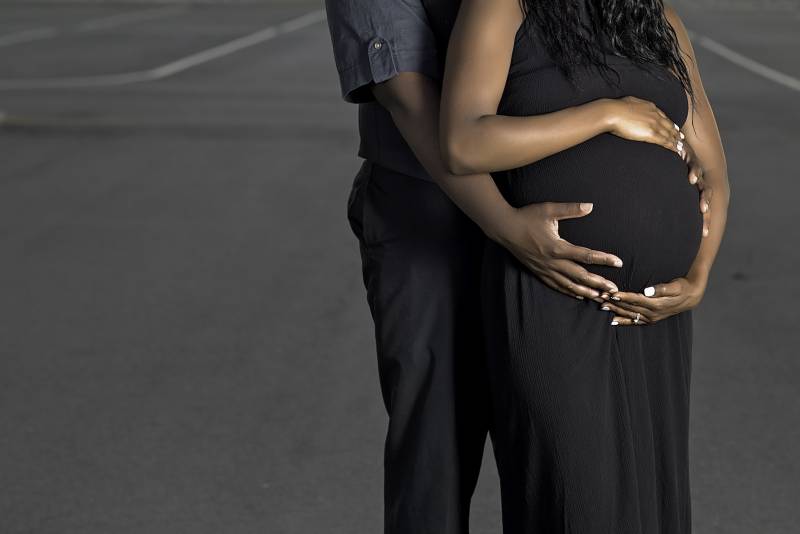 Engagement story:
We didn't really get engaged, we both knew that we wanted to be together so we decided to spend the rest of our lives together!
From the Wife: How did you feel before you walked down the aisle and after you said, "I do?"
We had a Justice Of Peace ceremony, but at the Towers of America instead of a courthouse! We got married during my spring break in March 2014. What started as a chaotic day became a fun occasion full of memories that'll last our lifetime! Being that my husband was military, I hadn't seen him since January, so of course, we spent all our time together since it was limited, even the night before. He left and came back on the morning of our wedding, but we made sure he didn't see me even though we were in the same cab! It was hard for sure, but we did it! We were both so nervous and my phone was dying, so trying to find our ordained minister before it died was a task in itself. Hopefully one day we will have an official ceremony. I want to have a small beach wedding!
From the Husband: How did you feel before you walked down the aisle and after you said, "I do?"
I was excited on my big day, and anxious at the same time, because we were somewhat young (me 23, her 20). But at the same time, I felt good. Afterward, I was still excited! Especially knowing that after she finished school, that she would be coming out to live with me, and we would start our journey not only as a married couple but also in the military world since we would get to travel often.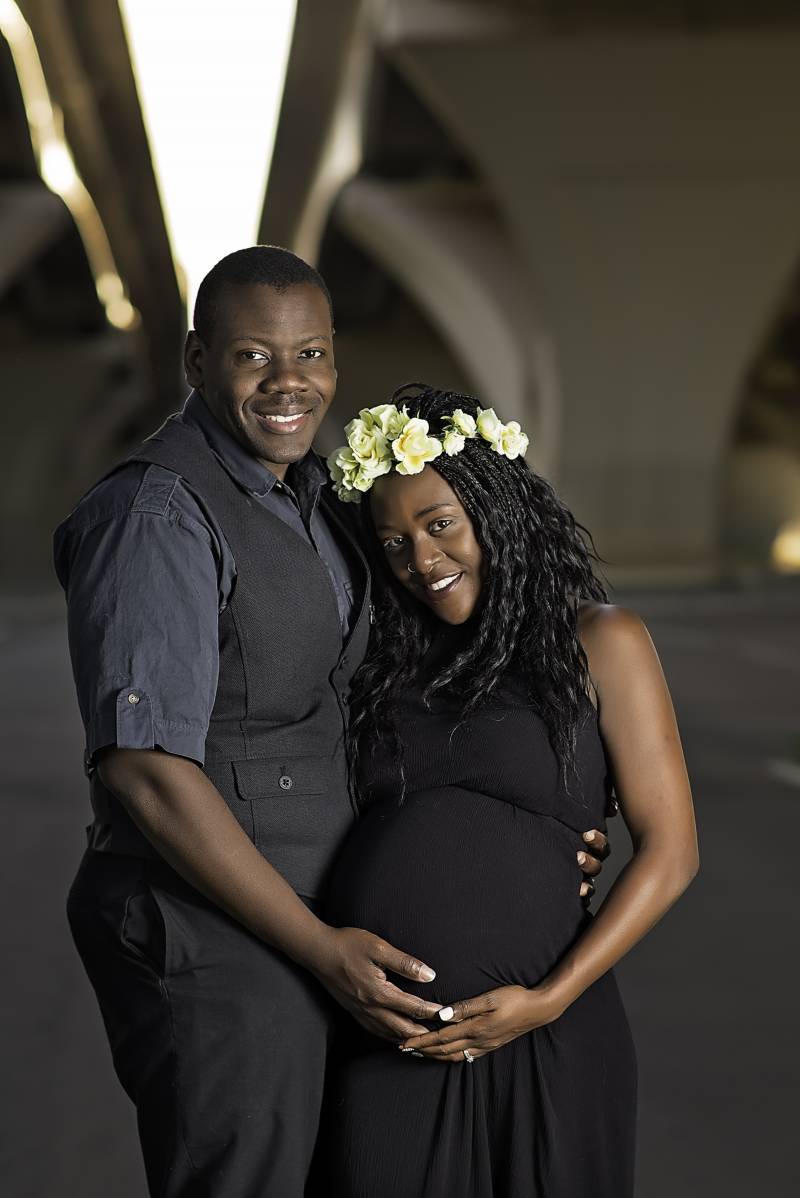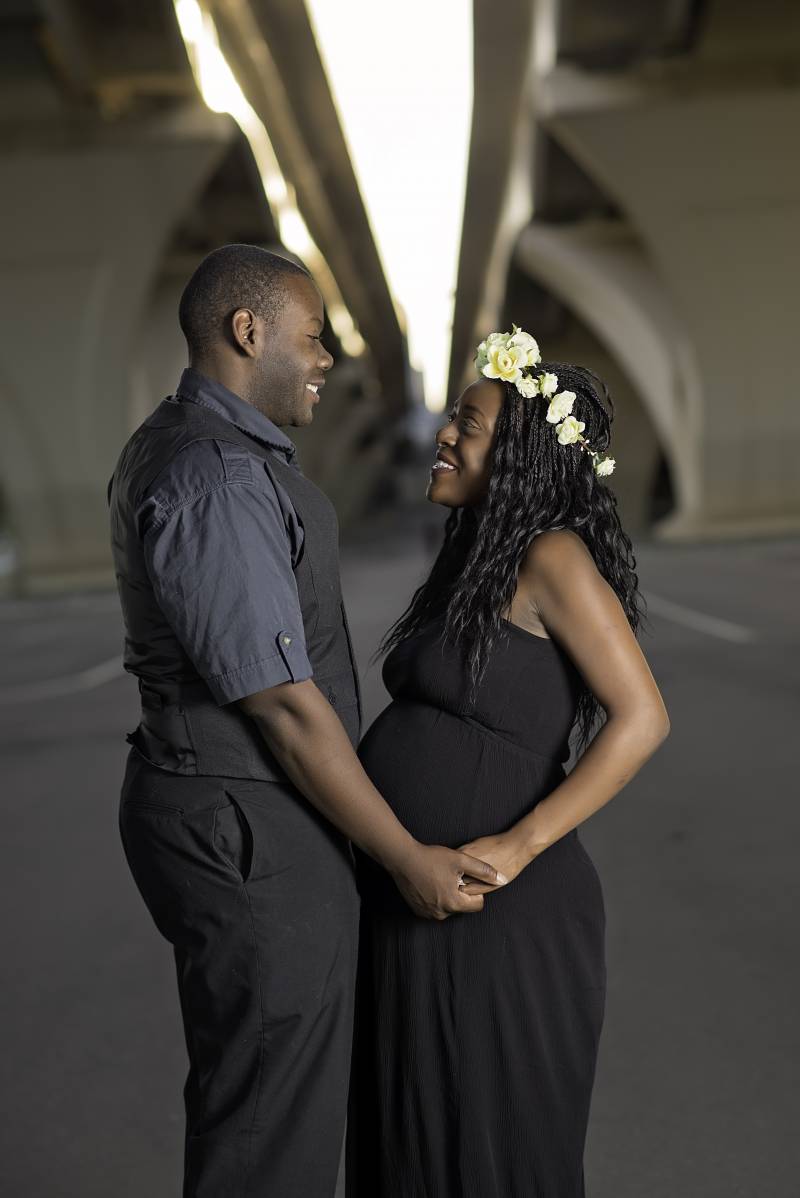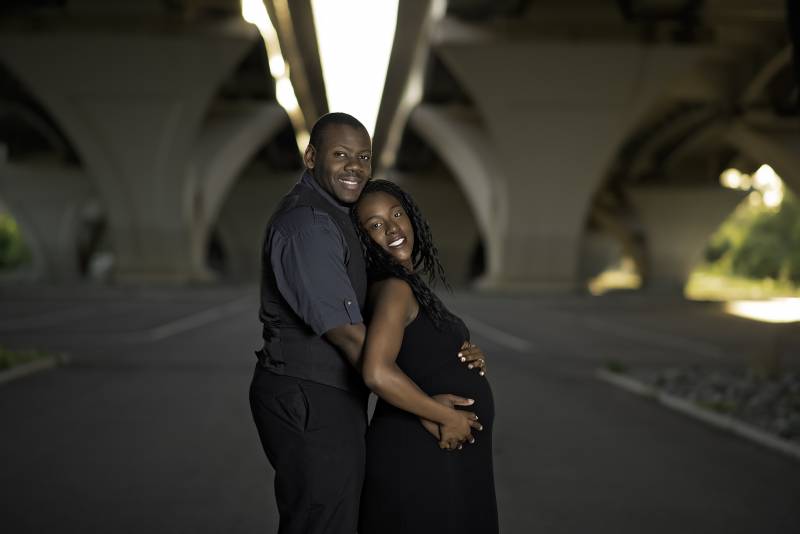 Wedding details:
Melissa: I wore simple ivory sweetheart dress with a red ribbon band attached and cherry red heels! My mom and I made an artificial bouquet composing of white and ivory flowers, as well as red flowers and pearls! My husband wore his dressy blues!
Matthew: As far as the wedding goes, we are still wanting to have a ceremony with all of our friends and family. Since we got married in Texas, we were far away from friends and family, so we want to have a ceremony not only for us of course but to give others a chance to see our big day.
Wedding location:
Melissa: We chose the Towers of America because we didn't want to have a courthouse style wedding just because we were having a JOP ceremony. It was also a beautiful location with flowers and waterfalls!
Matthew: Our wedding location was behind the Tower of America. We choose this spot because of the beautiful waterfalls and landscape. The scenery was really nice, and it was next to the Riverwalk, which is the touristy area with lots of good food.
Wedding song:
We didn't have a wedding song but hope to if we have an official ceremony!
Favorite wedding moment:
Matthew: The entire day was fun and hilarious in itself. Trying not to see Melissa in her dress before getting married but having to ride in the same cab was just too much!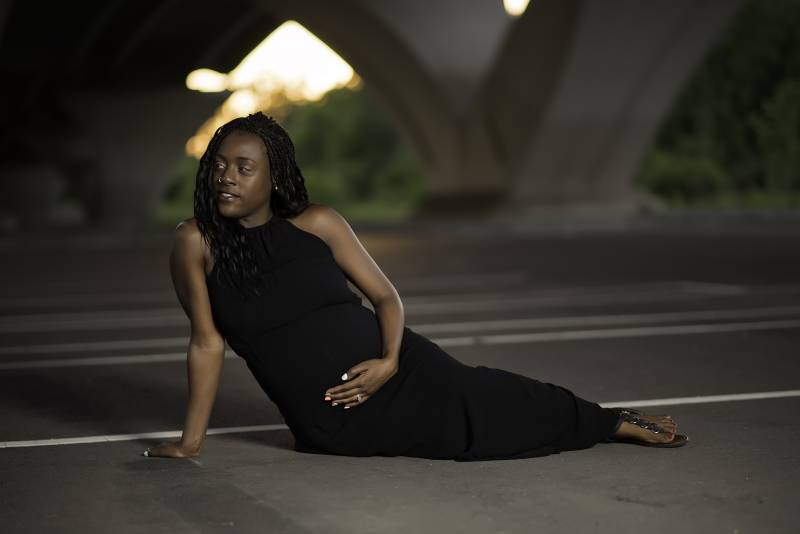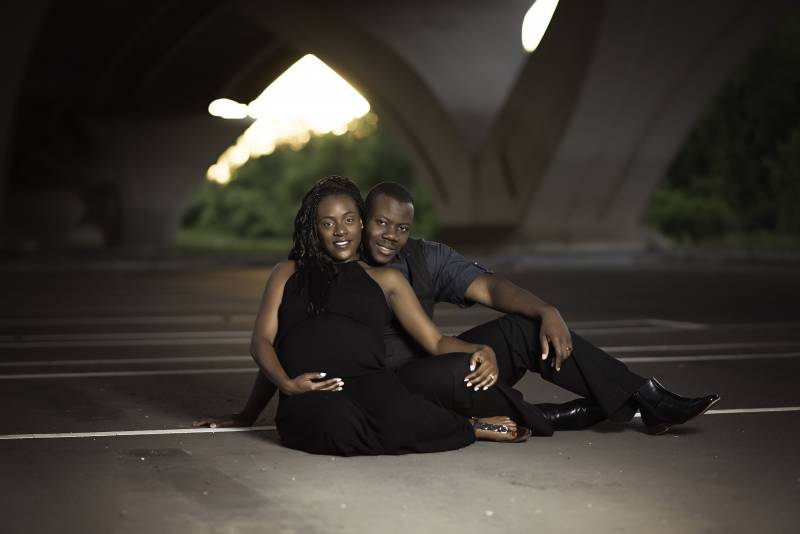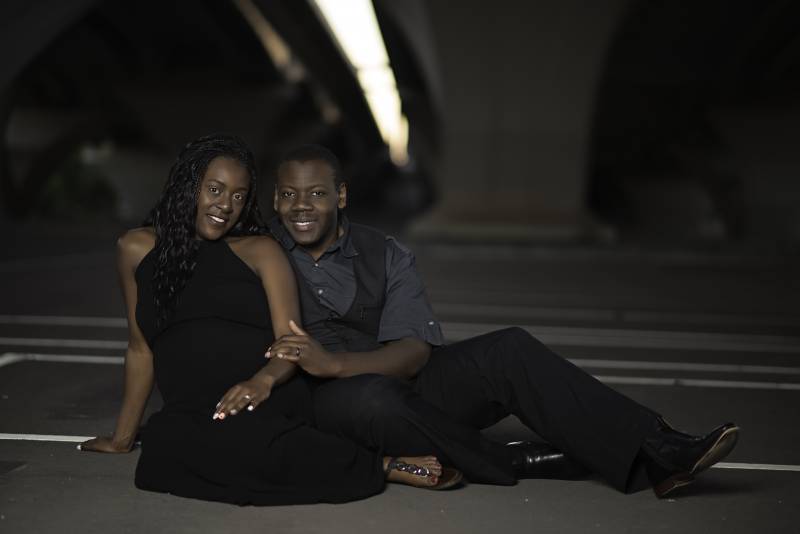 Your most memorable moment as a married couple so far:
Melissa: My most memorable moment was telling Matt when he was going to be a dad last year.
What's the best part about being a married couple?
Melissa: Having someone that sticks it out with you on your worst days and through the bad times, when you suffer from anxiety and depression. On those days when negative feelings get the best of me, even if it's for weeks at a time, he's still there!
Matthew: The best part about being married (military life included) is that all of my first awesome moments were travel and seeing new things that I shared with someone I'll always be with. Sharing all those experiences together, nothing beats that.
What's the best advice you received about marriage that you actually use?
Melissa: Communicate, communicate, communicate some more and be empathic!
Matthew: The best advice that I try my best to do, is to communicate. It's such critical skill and it's the easiest to mess up on. Even now it's a struggle, but lessons learned nevertheless.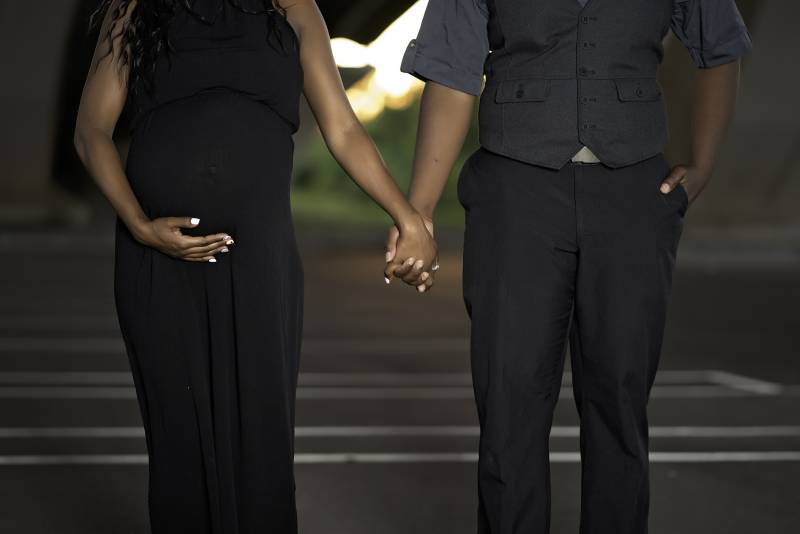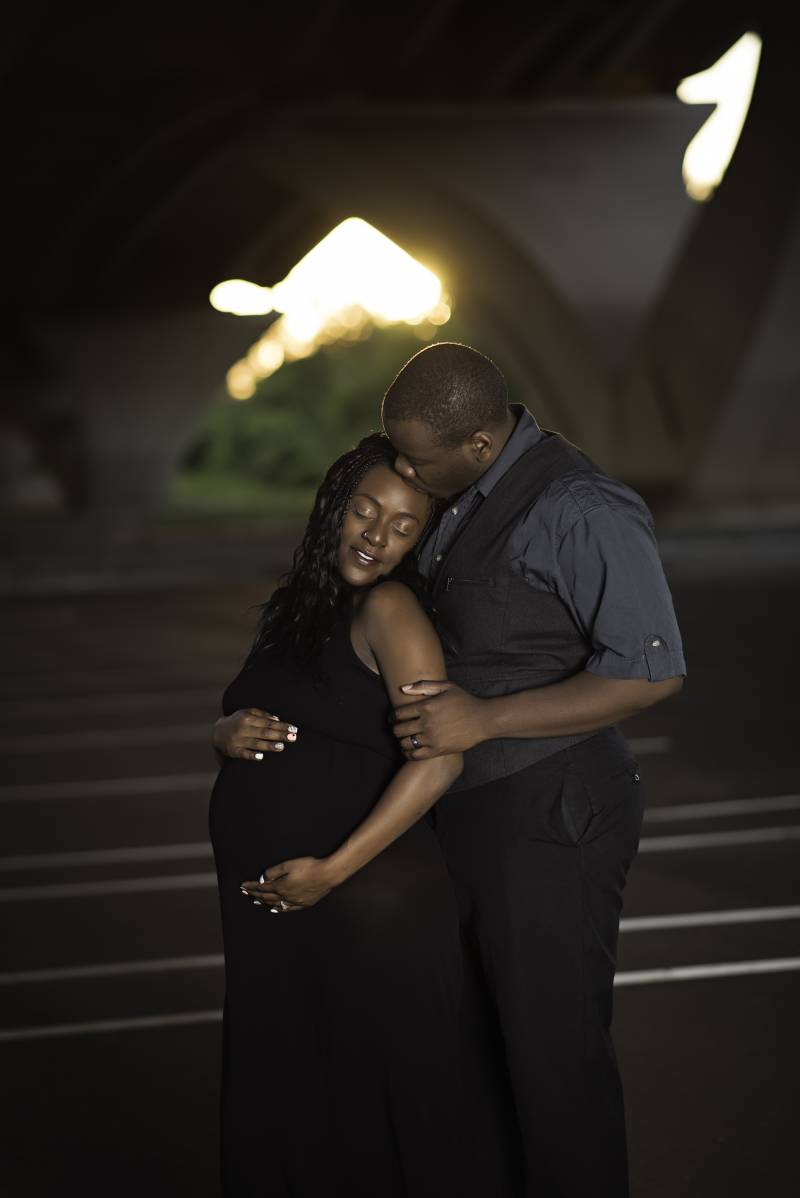 Now that you're preparing to be parents what are you both most excited about?
Melissa: We're excited about breaking the cycle in terms of letting our son be who he wants to be and for us to be okay with that! So with that said, we're excited to see who he becomes and what he take out of life!
Matthew: I look forward to seeing the little guy grow and finding out what he likes and what he takes away from me and Melissa. I can't wait to see his personality and how he perceives things. Overall, I can't wait to be a mentor to him and coach him through life, regardless if he joins the military like me, or not.
How do you think being parents will change your life?
Before becoming parents to a little human, we have been parents to two dogs, one of which is a diva. So it seems throwing a baby into the mix won't be too crazy! I think our lives will change in terms of our marriage in the fact that things won't be the same, but this is a good change, even with all the hard parts that come along with a baby!
Congratulations to the happy couple! We wish you many years of wedded and parental bliss.