It was young love for Kentrea and Russ when they met at the ages of 16 and 17 in 2013. They went to the same high school where Kentrea played soccer and Russ was the quarterback of the school's varsity football team. By God's design, the two ended up in the same CPR class, where Russ was persistent in cracking jokes just to see Kentrea smile. Russ went on to play football for Kentrea's dream college which she was also accepted to. The couple have been inseparable ever since. Check out their gorgeous Louisiana wedding, captured by Kayla Lazard. 
Bride: Kentrea J Gage, 26, Wildlife Ecologist
Groom: Russell Gage Jr., 27, Professional Athlete
Photography By: Kayla Lazard 
Place of Residence: Baton Rouge, Louisiana
Wedding Date: June 23, 2023
Wedding Location: Bayou Haven, Alexandria, Louisiana
Wedding Theme/Motif/Inspiration: Country Elegance- a Louisiana type of love
Honeymoon Destination: Scottsdale, Arizona
Briefly tell us about your wedding experience and how the both of you felt on your big day.
We are inseparable so not seeing each other all day had us both so anxious to reunite. I felt like it was a big day but not because it was just my wedding or the day I'd been waiting for, but because it was the day our relationship entered a covenant with God. I was more than eager to start this chapter, and to of course see my husband all dressed up. For Russ, there was lots of joy and anticipation to see me walk down to him as his wife. He says it was something he had thought about many many times.
Wedding song, explain choice for song:
Nothing can change this love by Sam Cooke. We chose this song because for us it was a classic and it explained how we felt about each other and our union. Meeting at 16 and 17, we basically grew up together and experienced life's changes together over the years. But our love always remained the same no matter what.
What are you most looking forward to as a married couple?
I believe we are just looking forward to life together. We have laid the foundation purchasing our home in 2021, Russ getting a second contract in 2022 & getting married in 2023. Wedding planning, house hunting, and career moves are all blessings & exciting but I think we are looking forward to settling in together and creating the life we hoped for.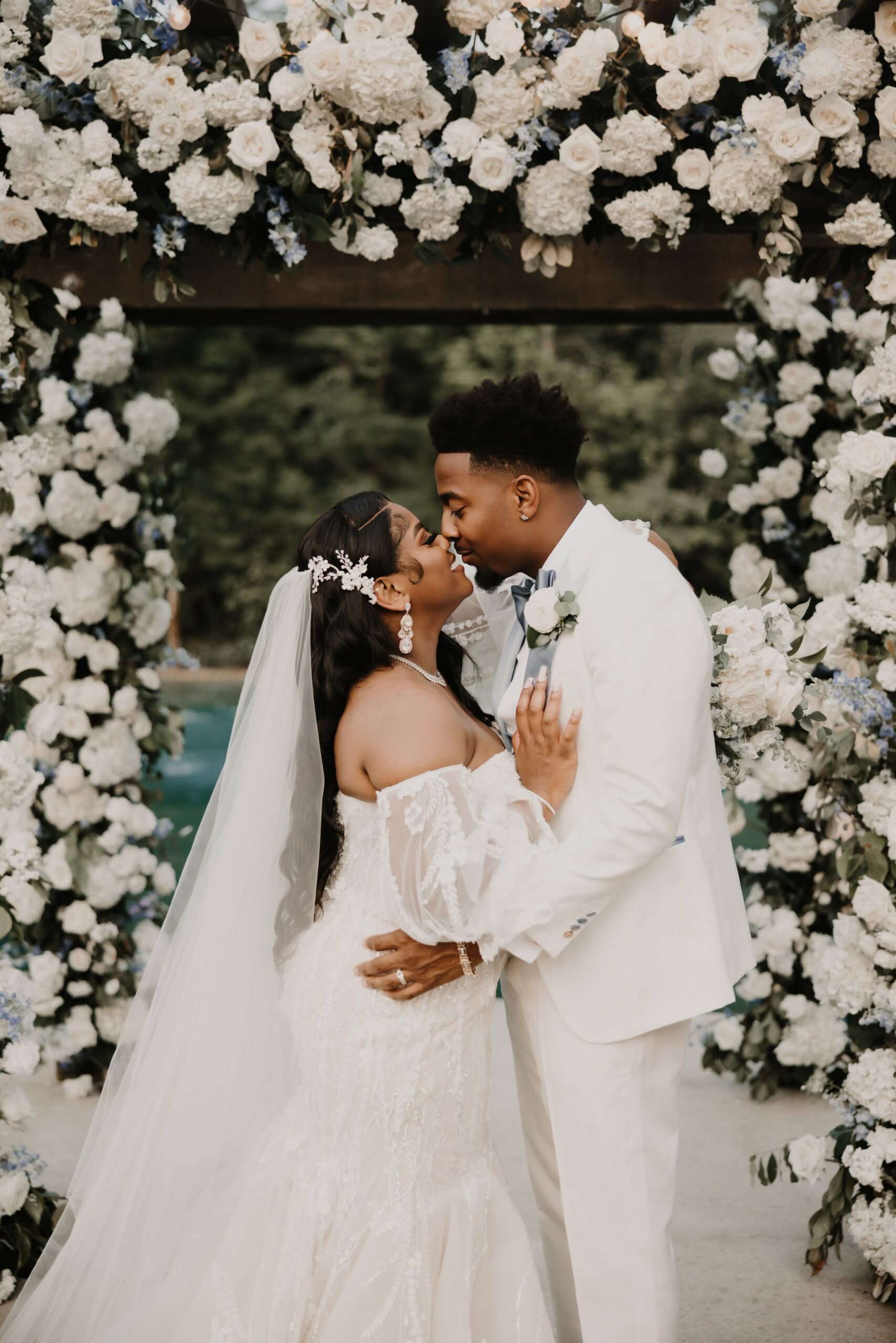 Congratulations to the happy couple! We wish them many years of wedded bliss.
Additional Event Information
We've featured the below wedding pros, but we don't know much about them yet. Featured below? Click here to get started.