In February 2021, Edna and Ernesto crossed paths in Houston when Edna took a travel nursing assignment and was staying with her friend, Alice. She shares more about how she met her then future husband:
"After my first day of orientation, Alice and I had wine to celebrate and she thought it would be a great idea to find me a date on Bumble. She took my phone and started swiping on possible dates. She swiped right on Nesto and she started the interview process on my behalf. A few minutes into their conversation she told me, "I really like him for you".
Edna and Ernesto spent three hours chatting that night and they would continue these conversations for the next few days. The two went on their first date on Feb 11th, 2021 at the restaurant, Whisky Cake. Since then, the couple has been inseparable. Read more of their love story and see all of the gorgeous details from their rustic glam wedding captured by Judah Avenue.
Bride: Edna Weekes, 35, Pediatric Registered Nurse
Groom: Ernesto Morillo, 36, Deputy Program Manager
Photography by: Judah Avenue
Place of residence: Hyattsville, MD
Wedding date: July 9, 2022
Wedding location: Stone Tower Winery, Leesburg, VA
Wedding theme/motif/inspiration: Floral rustic glam
Honeymoon Destination: Mandarina, Nayarit Mexico
Briefly tell us about your wedding experience and how the both of you felt on your big day. Include your most memorable moment.
The big day was everything we literally expected it to be. We know that sounds cliche given my hairdresser canceled on me the day before the wedding, our violinist had a family emergency and had to cancel a week before the wedding and it rained all morning the day of the wedding. However, what made it perfect was the positive energy that we were surrounded with. It was important for us to have all my family members and best friends around throughout. We trusted our vendors that all will be well and we left it all to God. Our main focus was to have fun which we did from start to finish with mimosa bars until the wedding started.
My most memorable moments were listening to my mom's prayer for me and watching my daughter look at me in awe right before saying "Mama, you look pretty".
Nesto's memorable moment was dancing with his mom. She is a single mother that struggled with raising two children by herself and he wants nothing more than to see her happy. Her joy meant the world to him that day.
Wedding song, explain choice for song:
Our wedding song was "Conversations in the Dark" by John Legend. The song is special because of our vows to each other, we know that we are not perfect but, everyday we wake up we choose each other.
What are you most looking forward to as a married couple?
Growing together. It's a beautiful feeling knowing that there is always someone in your corner.
Advice for a Bride/Groom on their wedding day:
Surround yourself with only positive energy that day and love on your spouse every chance you get. The joy from showing affection to the one you love spreads all over the room and creates a very loving and fun experience.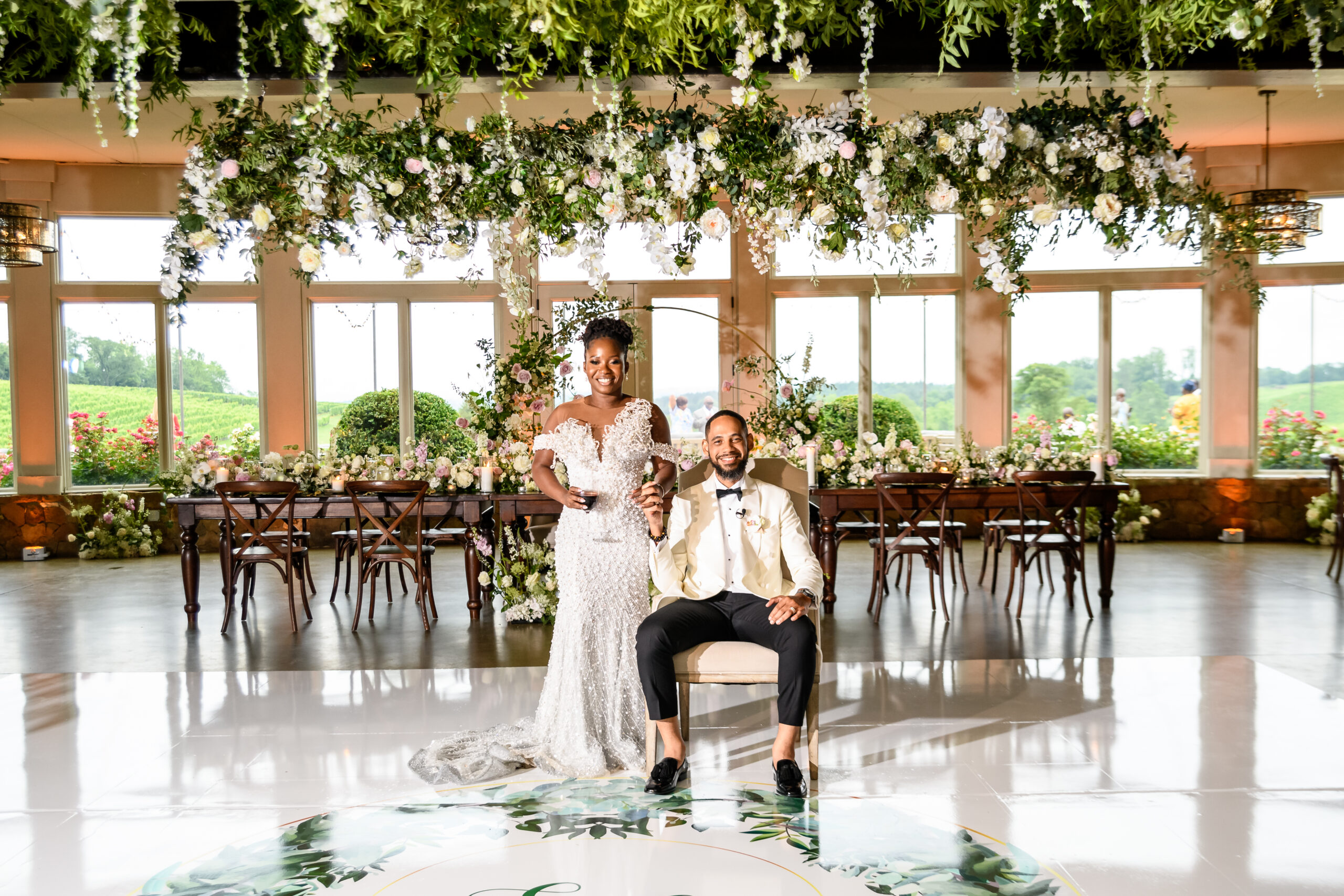 Congratulations to the happy couple! We wish them many years of wedded bliss.
Additional Event Information
We've featured the below wedding pros, but we don't know much about them yet. Featured below? Click here to get started.