For Stephon and Iman, the beginning of their storybook romance began on May 14, 2022 when Stephon decided to send Iman a DM on Instagram. The two exchanged numbers and would find out they had a connection that could only come from God. After completing a fast together, they received confirmation that they should get married and began planning to say 'I Do' in a less than common way. Five months after they met, Stephon asked Iman to become his wife, and they had a fairytale wedding the very next day! Read more of their beautiful love story and get inspired by their wedding portraits captured by Sam Sikes Photography.
Bride: Iman Alford, 30, Entrepreneur
Groom: Stephon Alford, 37, Entrepreneur, IL Realtor
Photography by: Sam Sikes Photography
Place of residence: Chicago, Illinois
Wedding date: October 29, 2022
Wedding location: Iman's Parents Home, Memphis, TN
Wedding theme/motif/inspiration: Black Tie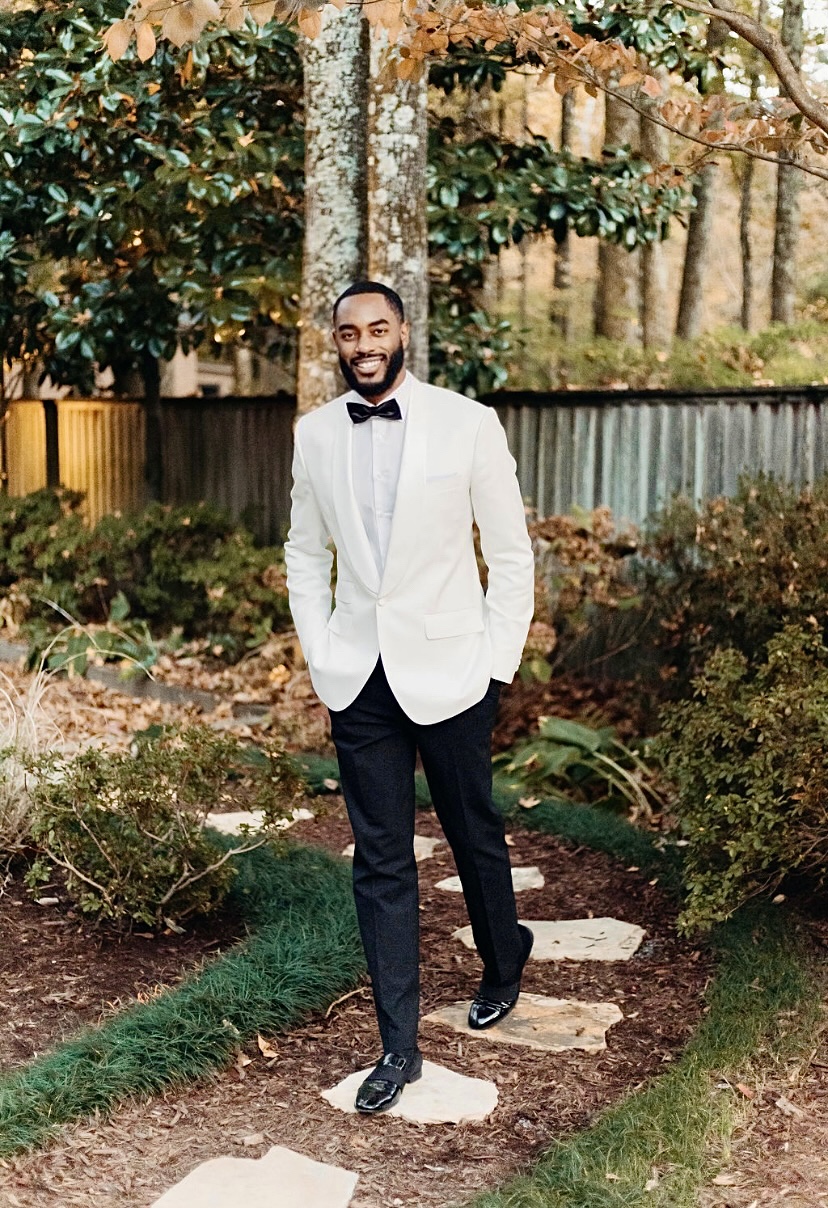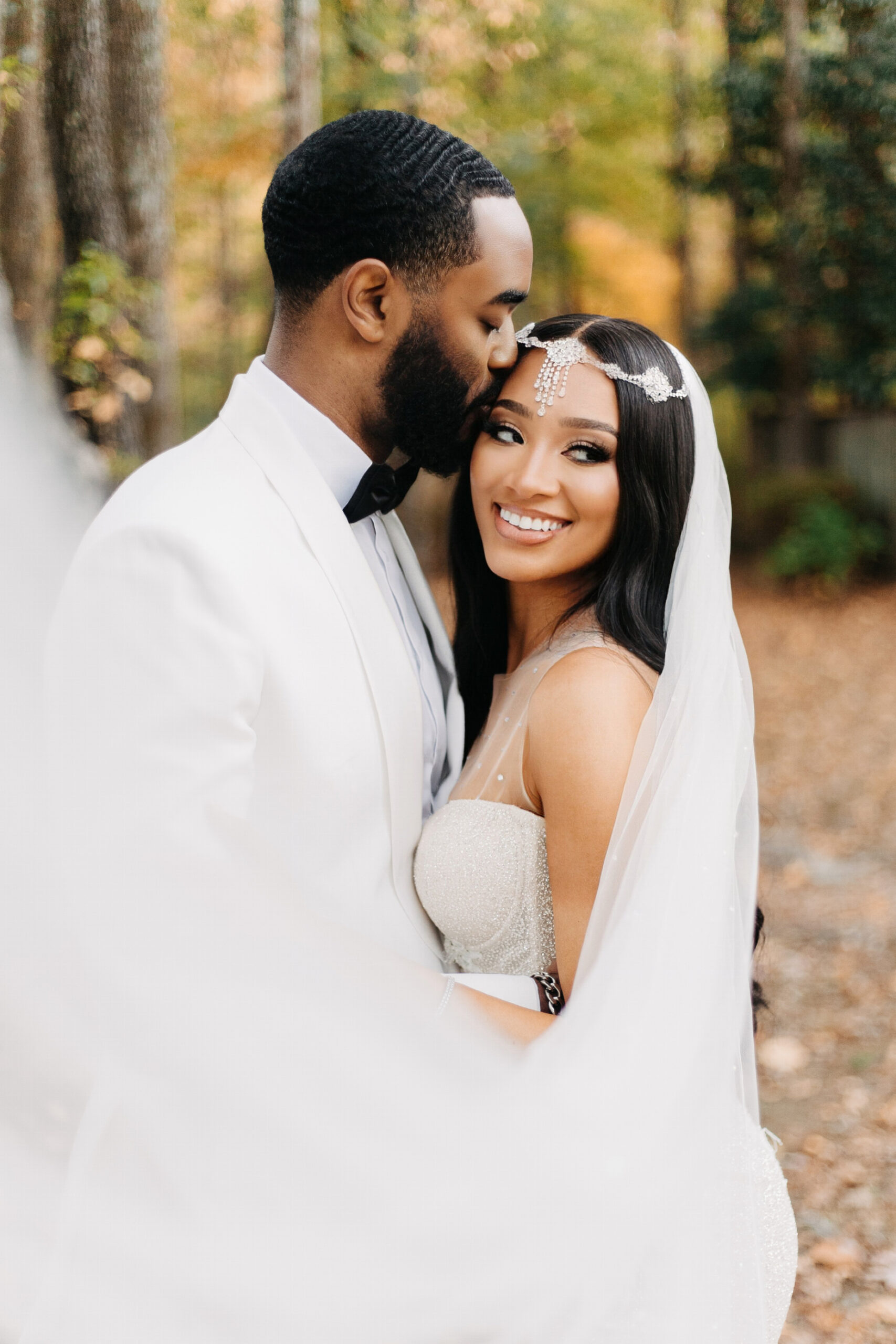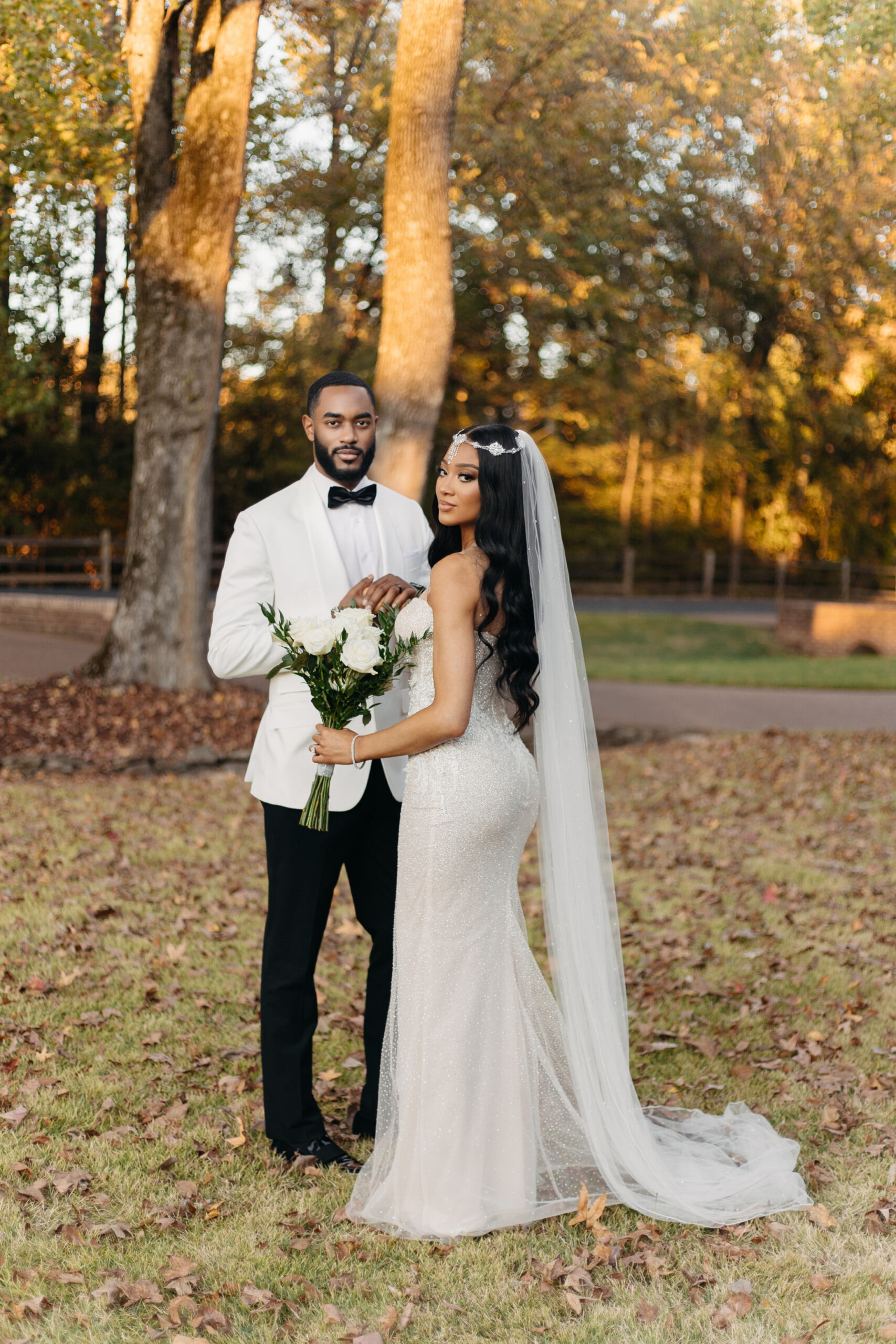 Briefly tell us about your wedding experience and how the both of you felt on your big day. Include your most memorable moment.
Our wedding was so beautiful, intimate, and the best day of our lives. I had a surprise engagement and surprise wedding! While Stephon and I were courting we decided we wanted to get married before 2022 ended. Stephon and our families worked together with Lynn Doyle Events in Memphis and planned our wedding. I sent them photos of everything I desired and they made it happen. The most memorable moment of our wedding was our wedding vows. There wasn't a dry eye in the room.
(Stephon) Our wedding was super special. Iman's biggest desire was to be married the day after the proposal and I wanted to give her that. Iman's mother and I put together a team so we could make her dreams come true. I had the task, along with the team, to plan this engagement and wedding the day after the proposal so she couldn't know either dates. Once we got our marriage license she then knew that in 30 days we would be married she just didn't know the wedding date! Like Iman said, Our wedding vows were the most memorable moment.
(Iman) When Stephon and I were courting, my mom told me to find my wedding dress, heels, jewelry and my desired hair and makeup stylists. I had a stress-free wedding planning process. I found my wedding dress, veil, and wedding heels all in one day!
Wedding song, explain choice for song: "Love of My Life" by Brian McKnight because every word describes exactly how we feel about each other.
What are you most looking forward to as a married couple? Growing together, making new memories, starting a family and leaving a legacy for others to seek and obtain true love.
Advice for a Bride/Groom on their wedding day: Be present, enjoy, and also cherish every single moment!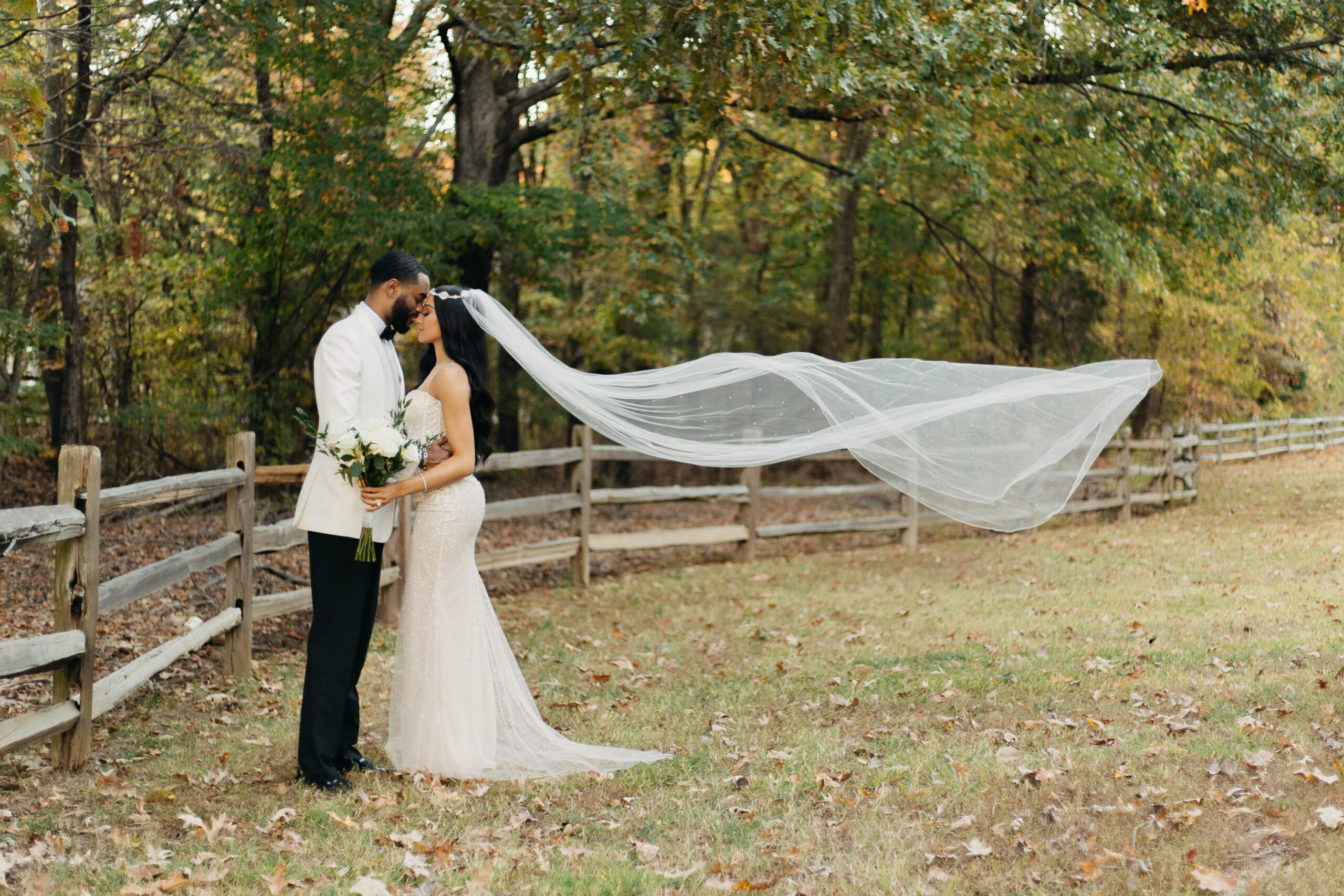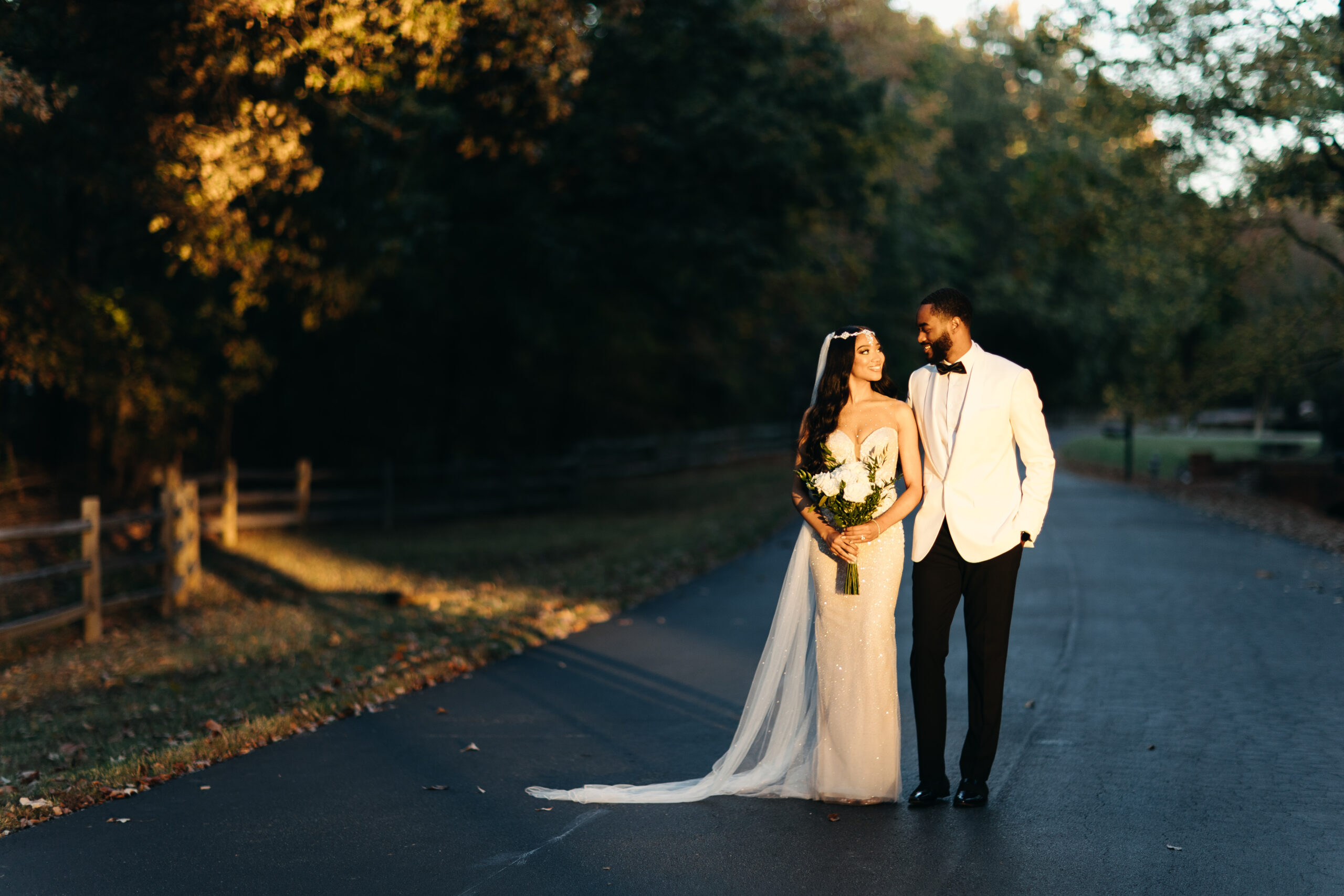 Congratulations to the happy couple! We wish them many years of wedded bliss.
Additional Event Information
We've featured the below wedding pros, but we don't know much about them yet. Featured below? Click here to get started.