Brittany and Kevin's journey to happily ever after proves that true love will always find its way back. In 2016, the two were introduced to each other by Brittany's line sister who thought that they would be a good fit. After having their first conversation, Kevin flew to Atlanta from Ohio where he was living, to take Brittany out to dinner. They dated for 10 months before deciding to go their separate ways in 2017.
After completing a fast in 2022, Kevin felt that God told him Brittany was his wife. He wasted no time after getting that revelation. He reached out to Brittany and they began dating about a month and a half later. Three months after that, he asked Brittany to be his wife. Get inspired by their gorgeous Winter Wonderland wedding in Alpharetta, GA captured by The Knight Creative.
Bride: Brittany Prescott, 35, Attorney
Groom: Kevin McIntyre, 32, Financial Consultant
Photography by: The Knight Creative
Place of residence : Atlanta, GA
Wedding date: December 9, 2022
Wedding location: Country Club of the South, Alpharetta, GA
theme/motif/inspiration: All white – Winter Wonderland
Honeymoon Destination: Anguilla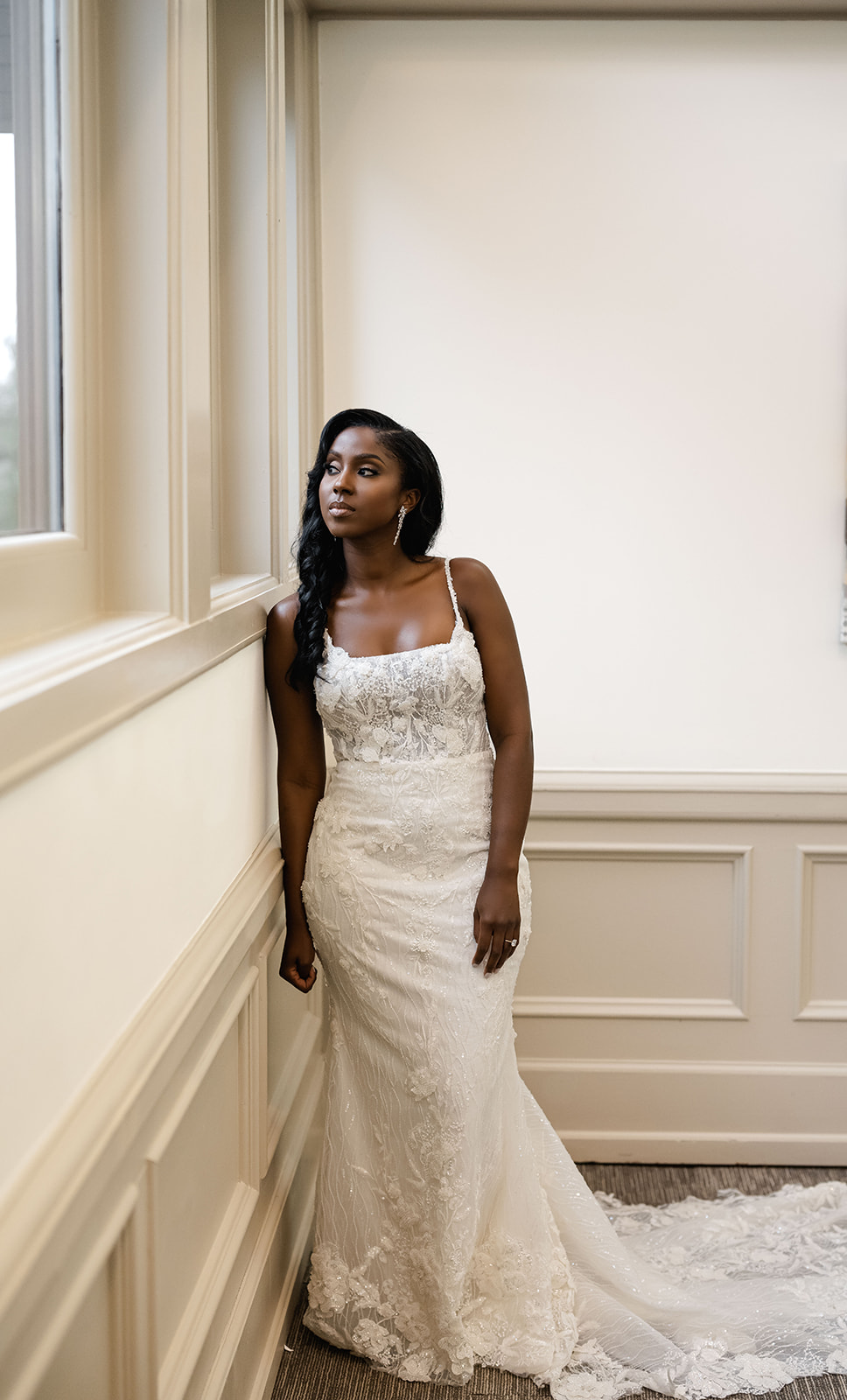 Briefly tell us about your wedding experience and how the both of you felt on your big day. Include your most memorable moment.
(Brittany) Our wedding was amazing. I think the most memorable moment was looking out and realizing that all the people you love are in one room.
(Kevin) I think my favorite moment was the last dance- it was a private dance between Brittany and I after everyone left for the sparkler exit and it was a great moment.
Wedding song, explain choice for song: "Day One" by Tamia; we chose this song because our relationship has been a journey, but the love has always been there since day one. When we got back together, it was like we never missed a beat and truly- if we had to do it all again to end up here- we would.
What are you most looking forward to as a married couple?
Building a life together and having a permanent best friend. We want to remind people that a godly marriage is still a good thing!
Advice for a Bride/Groom on their wedding day: Take it all in and don't let anything frustrate you because you can't get the day back.
Congratulations to the happy couple! We wish them many years of wedded bliss.
Written by Associate Editor, Candice Davie
Additional Event Information
We've featured the below wedding pros, but we don't know much about them yet. Featured below? Click here to get started.